We actually arrived in Tucson last evening, but one of our slideouts was broken so that we couldn't open it, and we couldn't find the hotspot in the jumble of things packed into our tight space. Mark managed to fix our slideout today and found the hotspot. It's so handy to be married to an RV tech!
Now that we have the hotspot again, I will very briefly cover our travels yesterday and then talk about what we did today.
Apparently, when we were in Page, we were fairly high. We did some climbing after we left, but then we hit a 30 mile stretch of 4-6% downhill grades.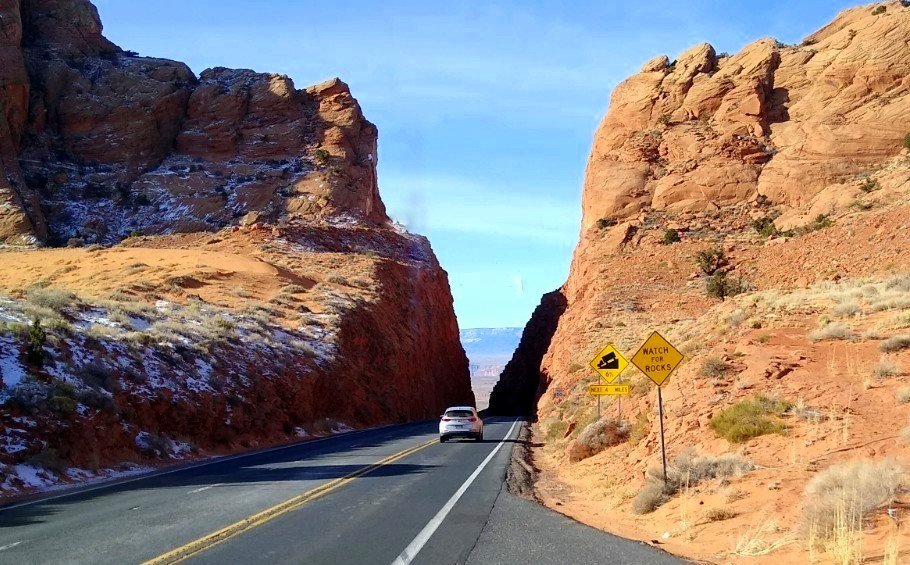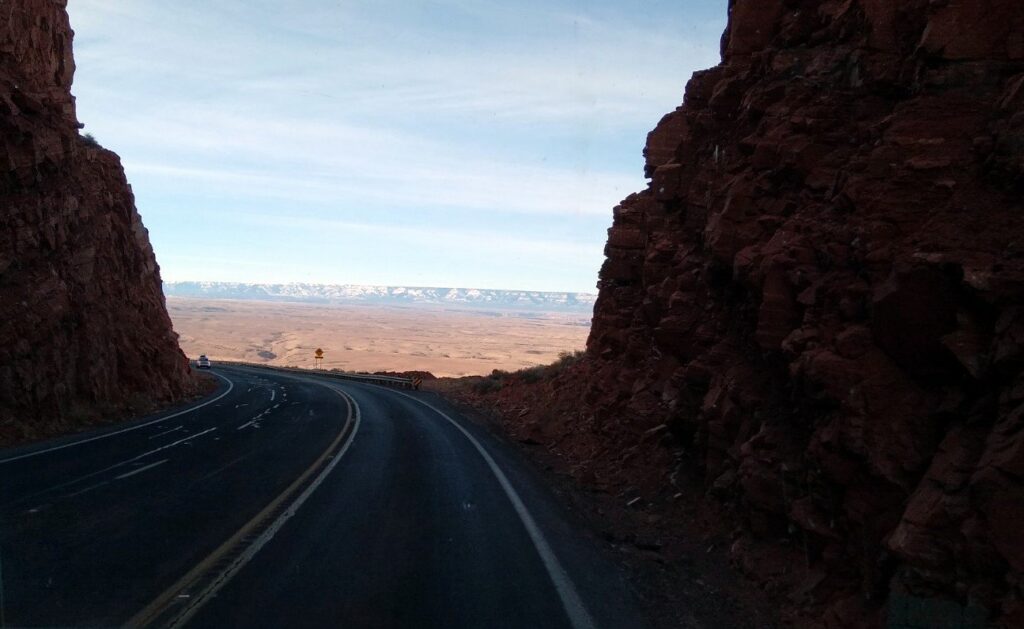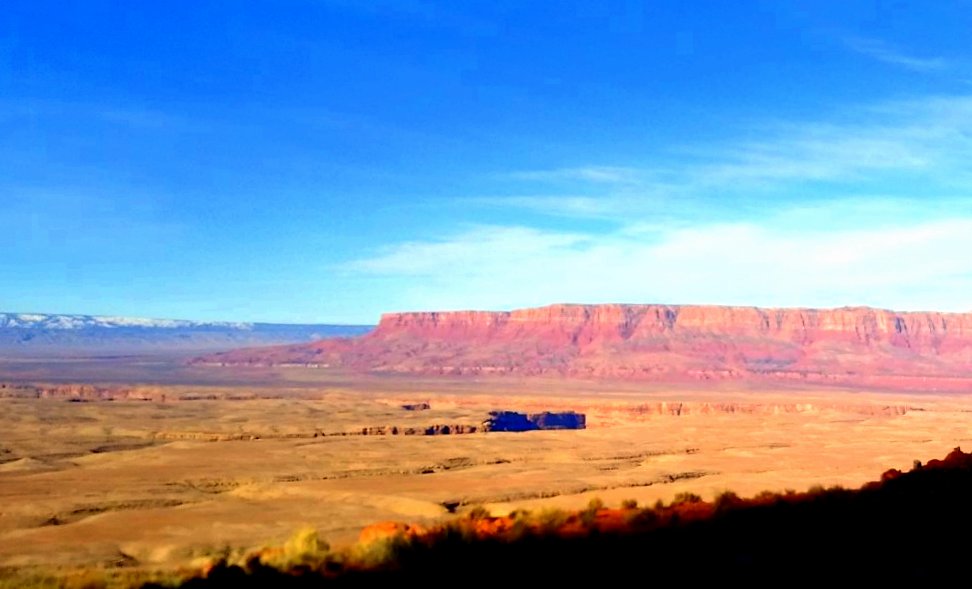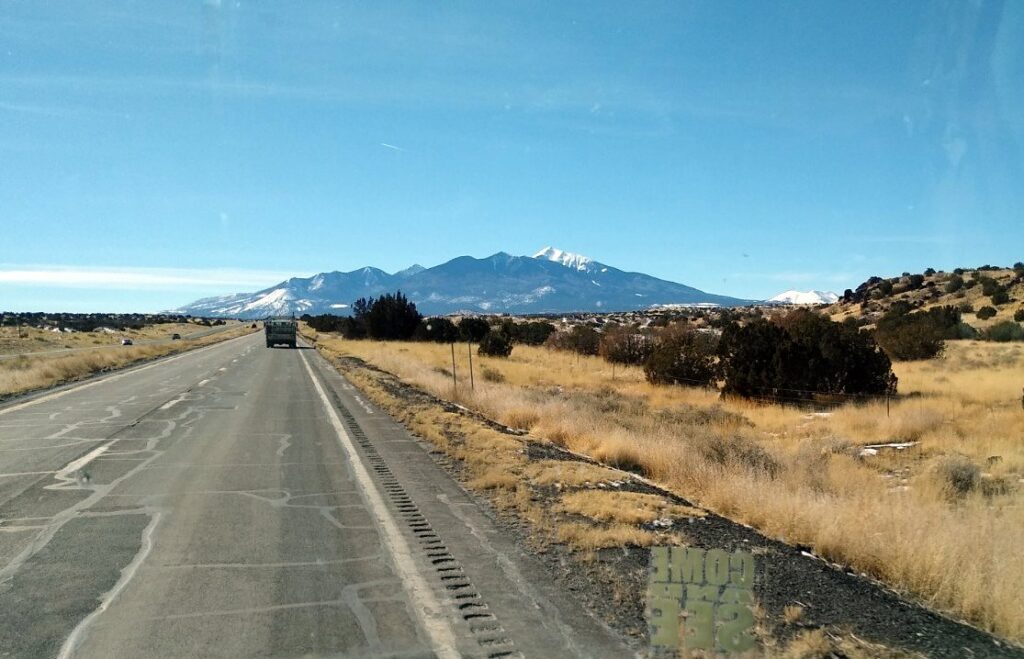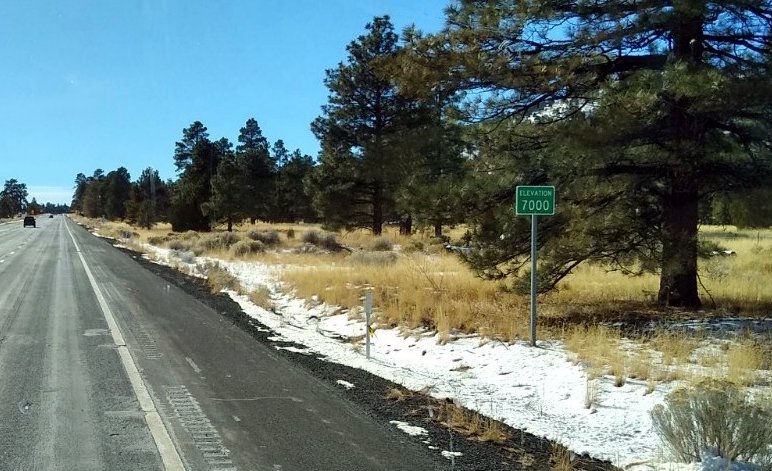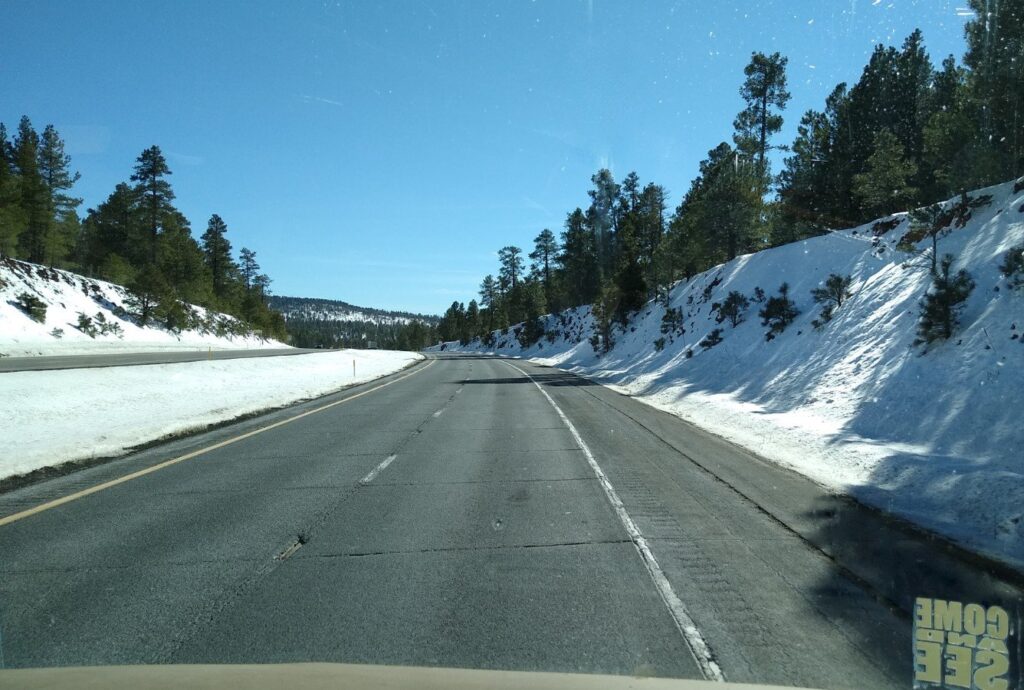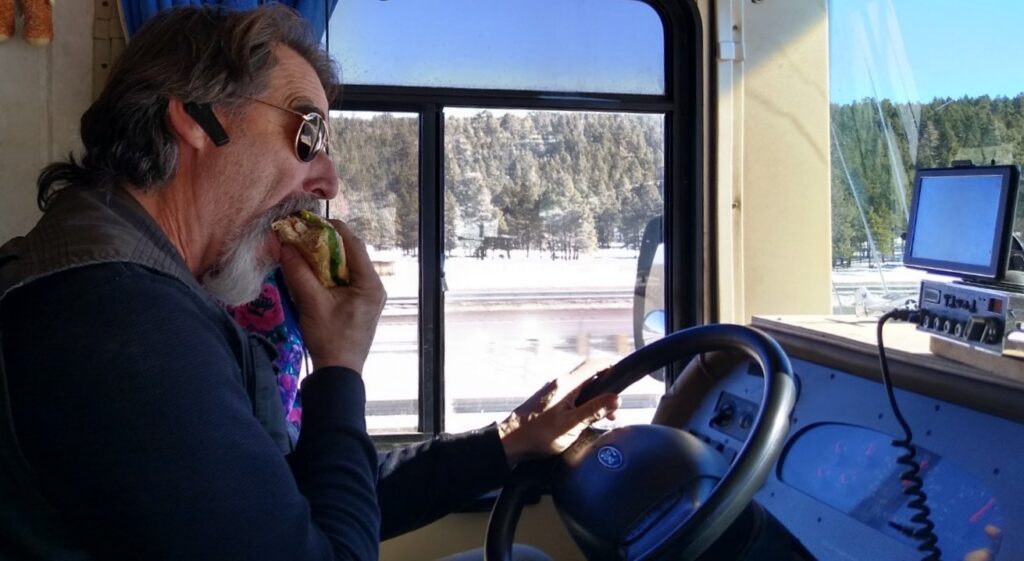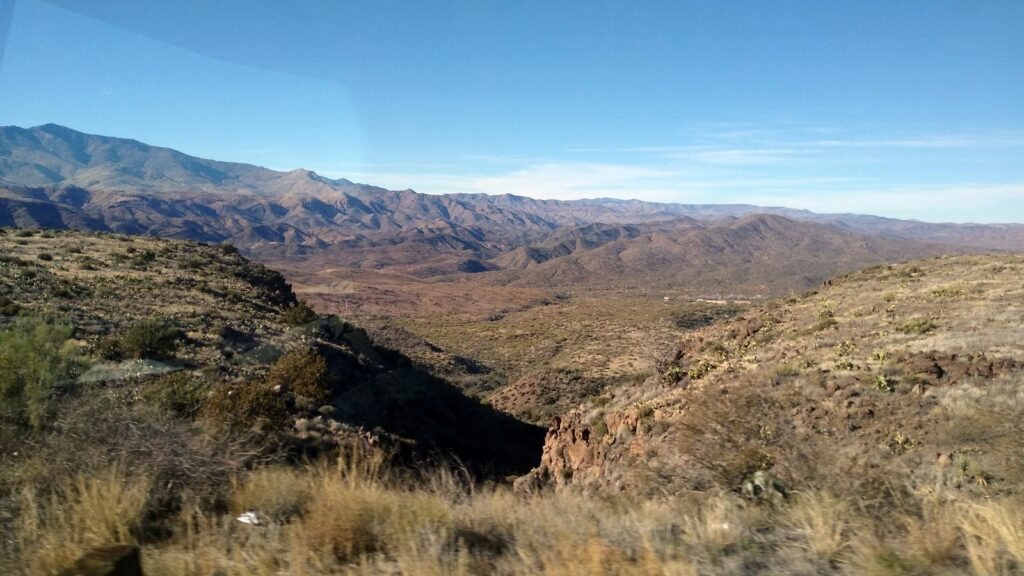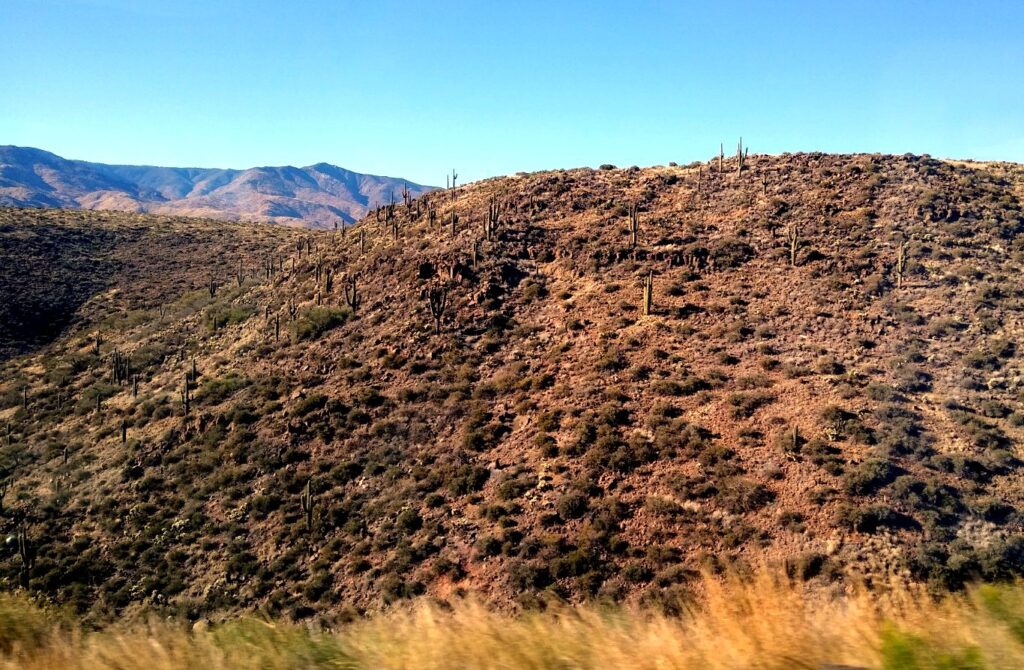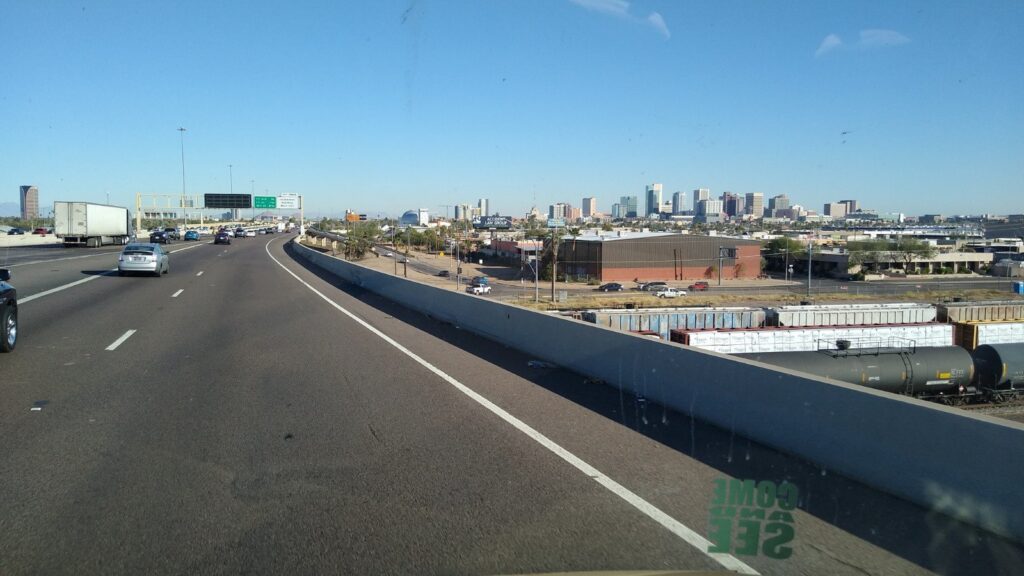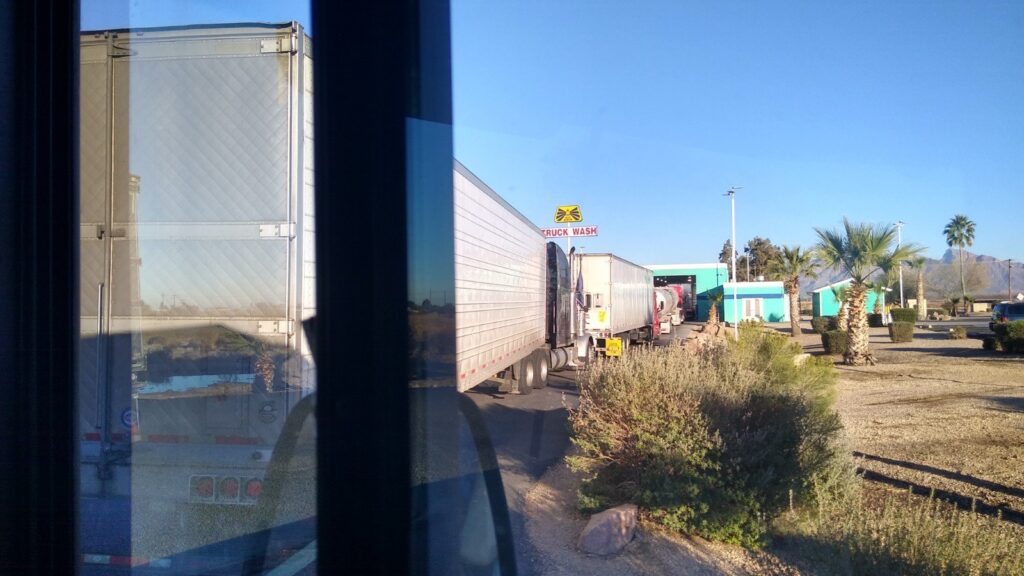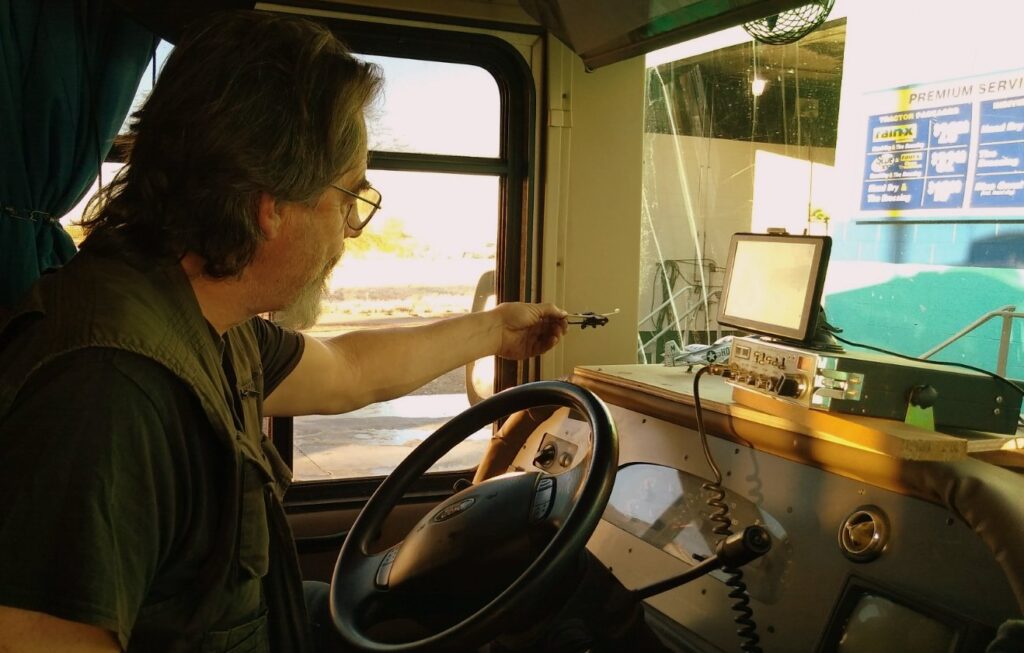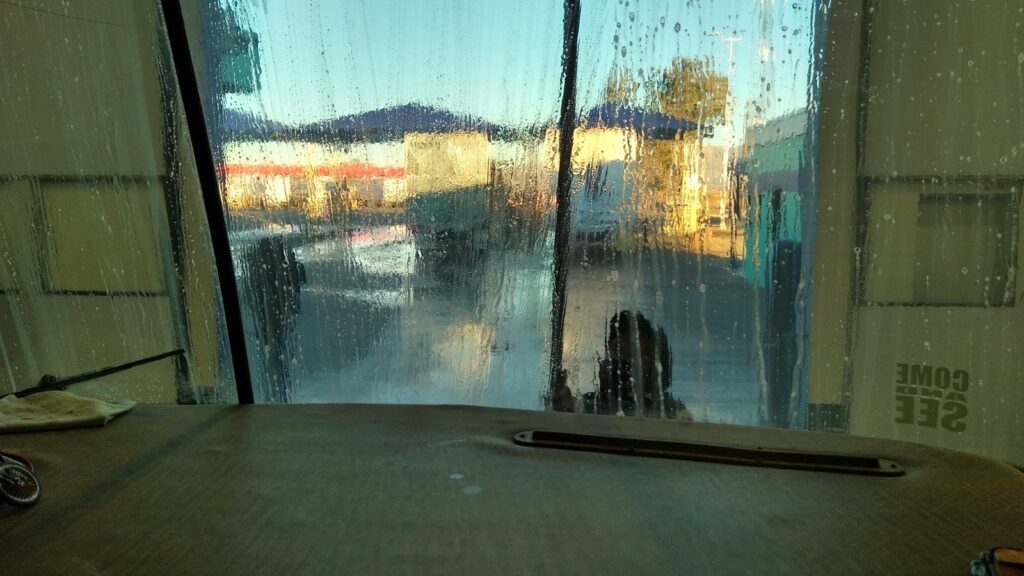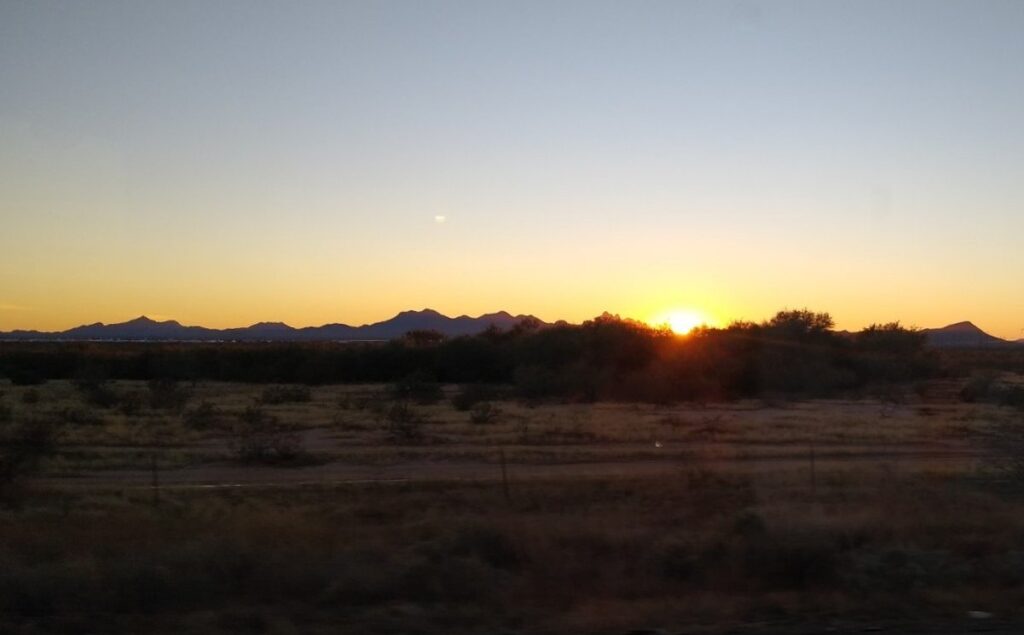 We got in after dusk last night, and as we were trying to get the RV set up, the living room slideout wouldn't go out. Mark went out with a flashlight and discovered that we had lost a cotter pin from the slideout drive bar. We had to be cramped in the living area until Mark was able to get a new pin at the hardware store today and fix it. He also swept the floor and started trying to get things organized.
Before the mail arrived today, Mark and I were outside in the sunshine and spring-like weather visiting with a woman from the church who had come over to do some gardening, and the pastor also arrived and greeted us with hugs. Last year, there was an elderly member who had died before we arrived, and she had tried to make a garden of the side yard of the church. She was an avid artist in many genres, and she had pots of succulents at her place when she died. She willed her place to the church and the church cleaned it up and sold it. I was the happy recipient of some of her sewing supplies and some leatherwork samples for Mark. This last month or so, the church has built the side yard into a beautiful memorial garden. It has a meditation trail, and as you walk around, you come across plaques of different fruits of the Spirit. At each of the plaques is a small figurine that she made. The church also erected a small shelter where you can sit and contemplate, and they have the names of all the former members who have passed on the wall. I will try to get pictures and send them because they have done a beautiful job. There is to be a dedication of the memorial garden this Sunday, and Mark was asked to put the ribbon up for the ribbon-cutting that morning. I'll get pictures and post them after the ceremony.
I had accidentally left my purse at Mom's house last Friday and she mailed it here. Around lunchtime, the mailman came to deliver mail to the church and my purse arrived, just in time! With my ID in hand, I went to my job at Block Advisors this afternoon. Every year since I started working at HR Block/Block Advisors, there has been some sort of snafu that has prevented me from getting into the system, so I have come to expect it. Today started out looking like it was going to be another of those situations because the system wouldn't let me log in, but within an hour, my boss, Victoria, was able to help me get in so that I could start my training. I'm only 2 days behind the other receptionists who are also in training. Last year, it was a couple of weeks before they got all the problems ironed out so that I could do the training. This is progress!
It is good to be back! I hate to rub it in to my friends and family up north, but it was 65 degrees for a high today! Funny thing is, all the native Arizonans were bundled up as though it was cold. Victoria was wearing a heavy pullover sweater. Don't worry, it will get cold here to us soon enough, but the rest of this week is supposed to be in the 70s. Mark and I are in heaven! So is Tucson. She had to be cooped up most of the time we were in Oregon, and here, Mark takes her out into the desert that surrounds the church and lets her run off-leash and explore all the new smells. When we're here, Mark has a truck for his business and he takes Tucson with him. If he's not working, he spends most of his time outdoors in good weather. This is one of the reasons we love to spend the winter down here. We're living the dream!