Thank you to those of you who have asked after Mark's health. This morning, I had him scheduled for a one-hour massage, and when next I saw him, he was looking very mellow. He said that the massage therapist worked on his wrist, which has been hurting since his fall, and it feels much better.
Then we grabbed a couple of bottles of water and drove down to Tombstone for the day. We got there in time for lunch at the Crystal Palace, where Wyatt Earp ran Faro games. (We learned today that Faro has been made illegal because the wins are 64% in favor of the house.)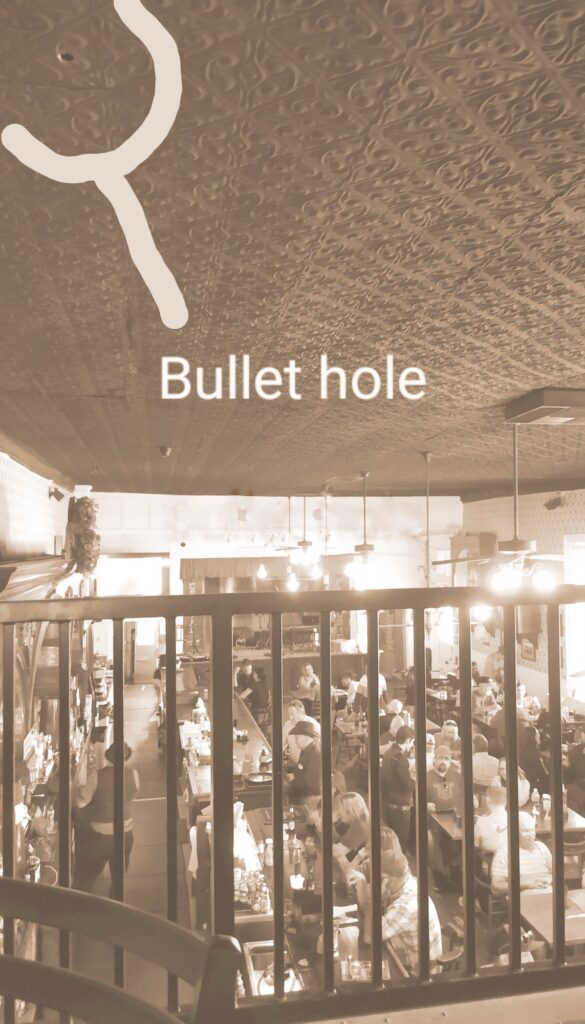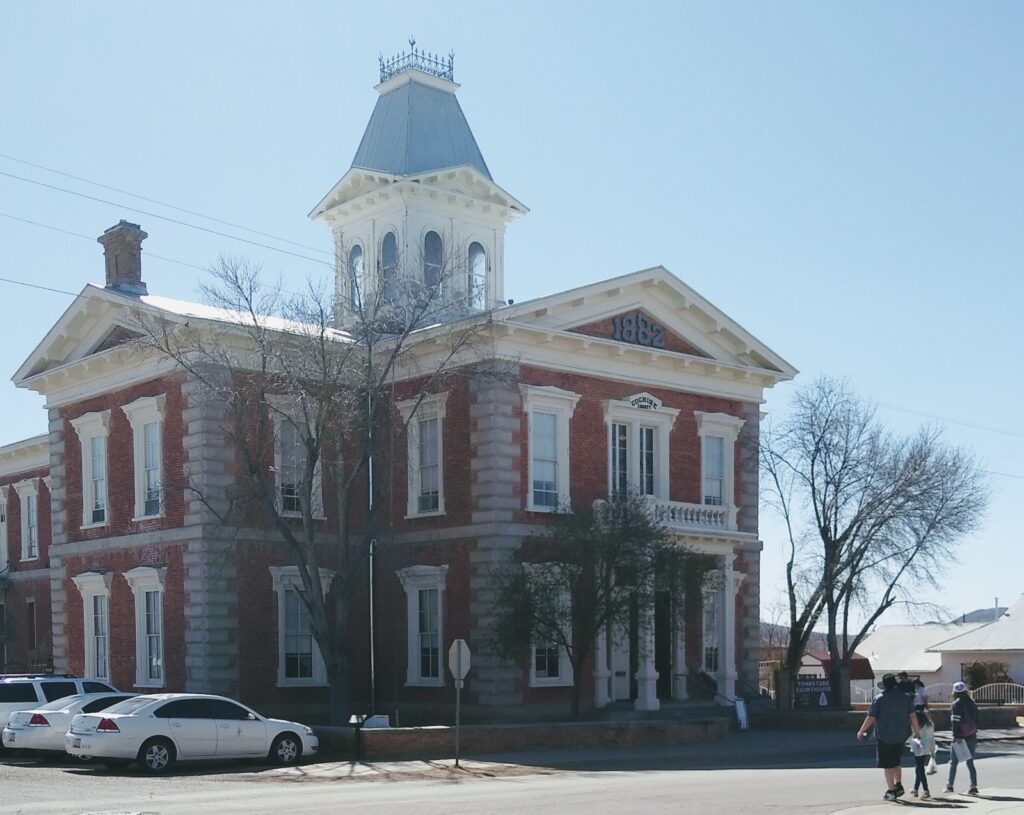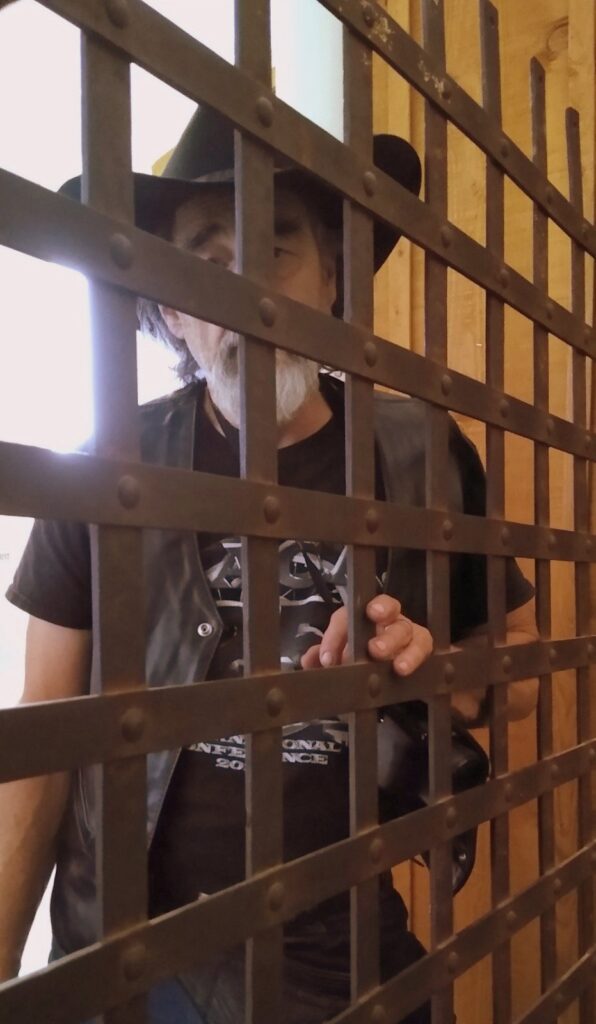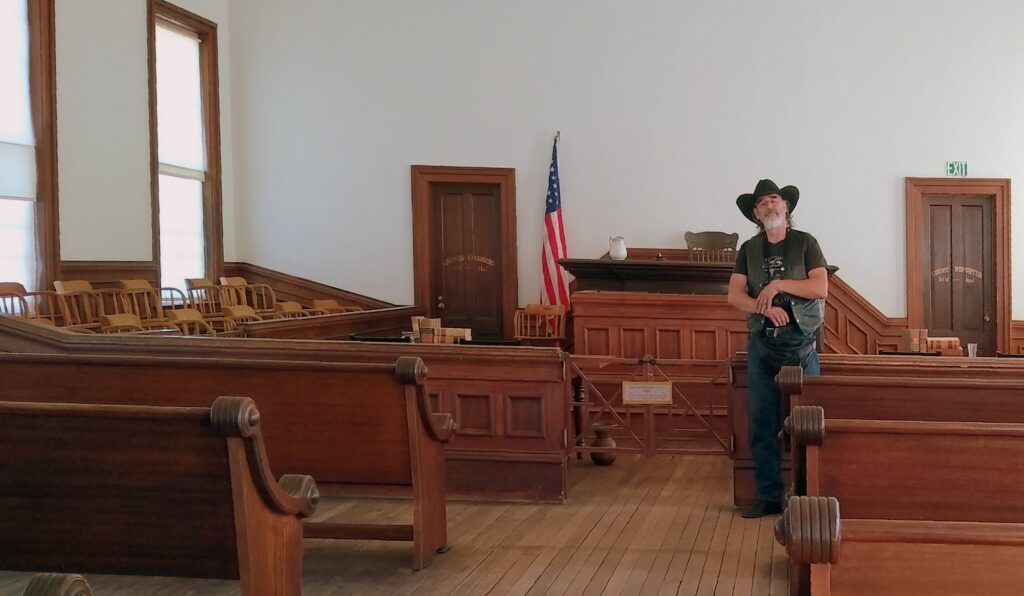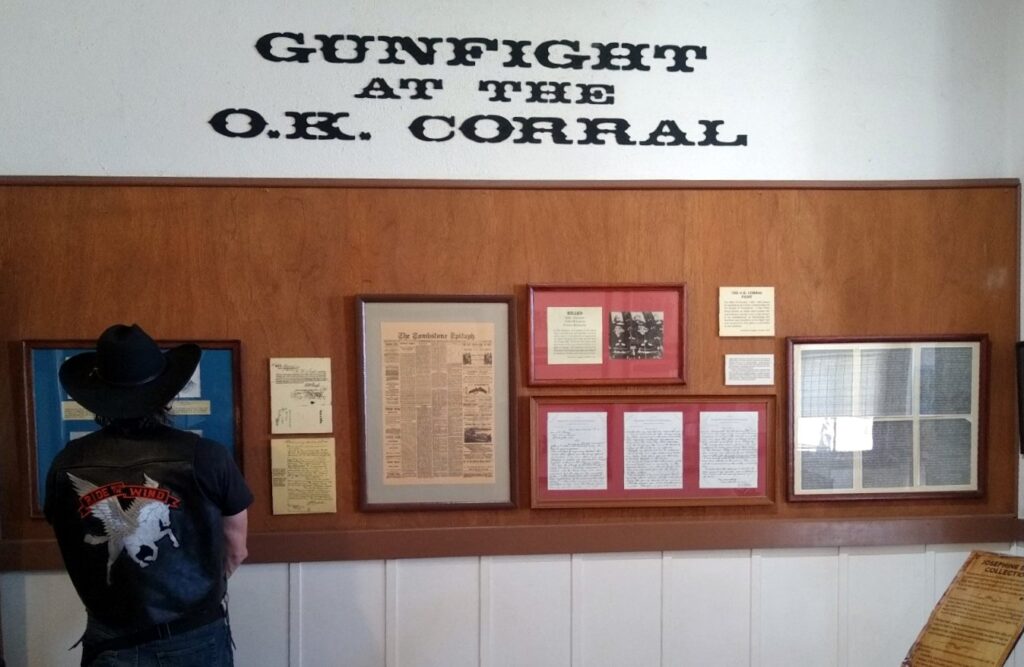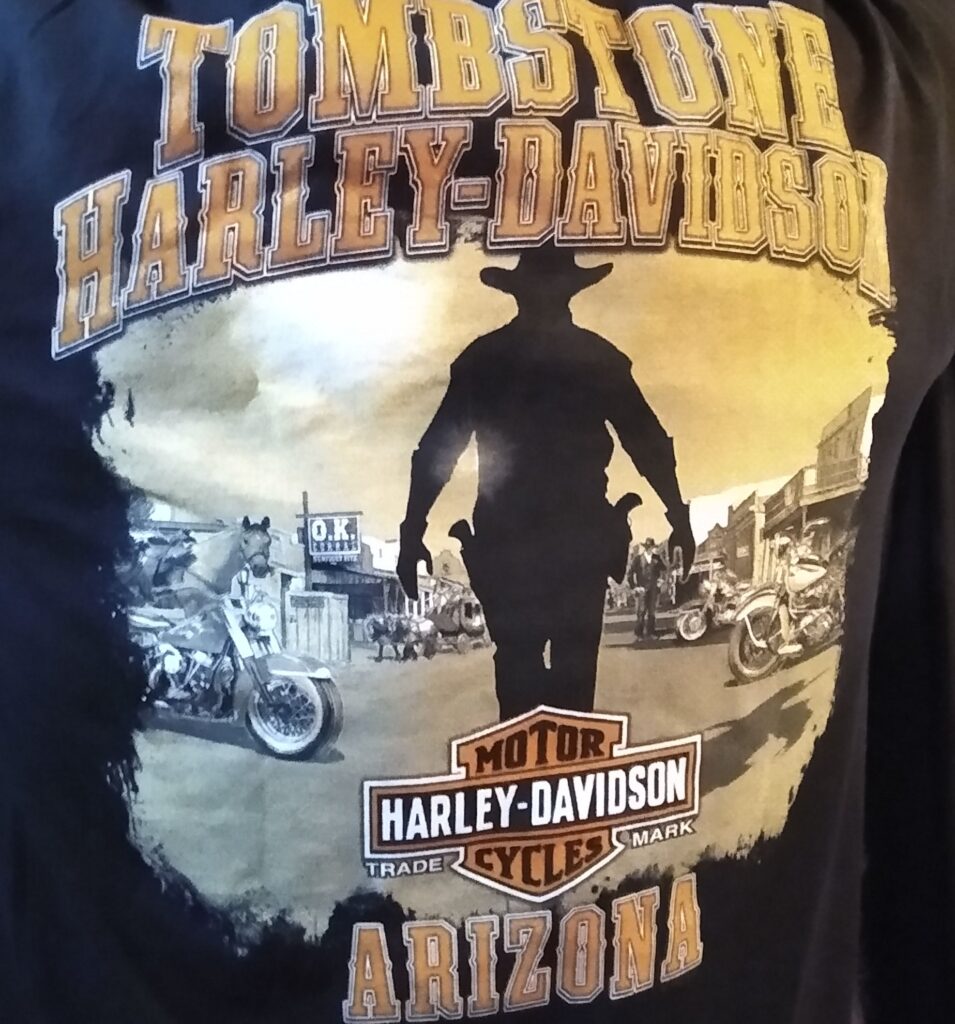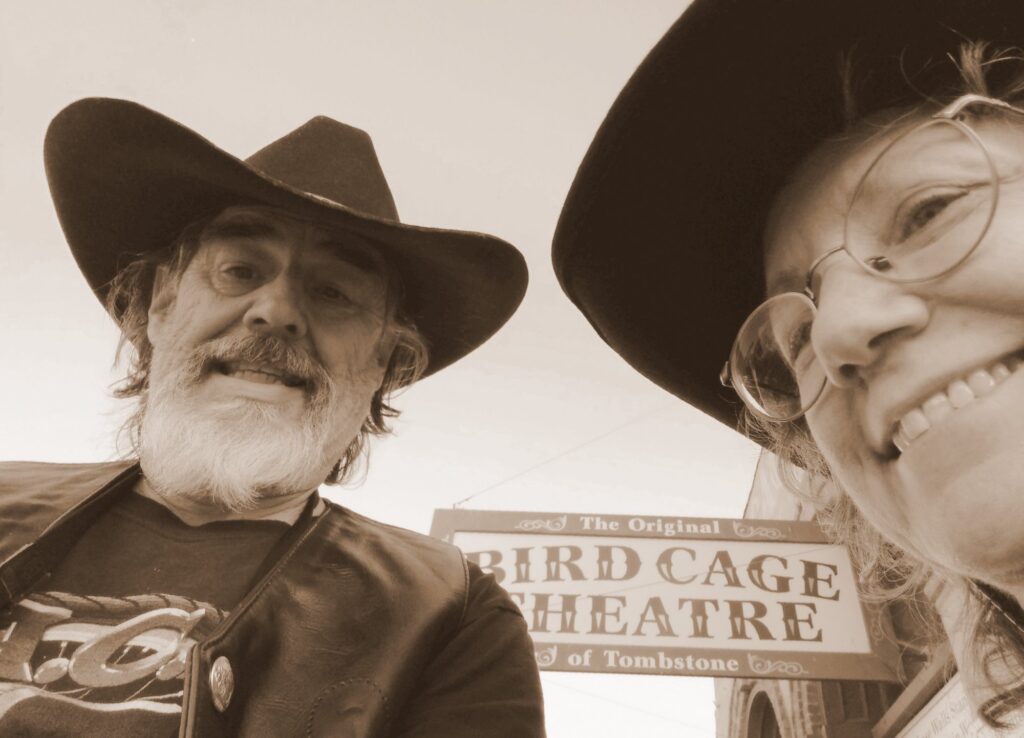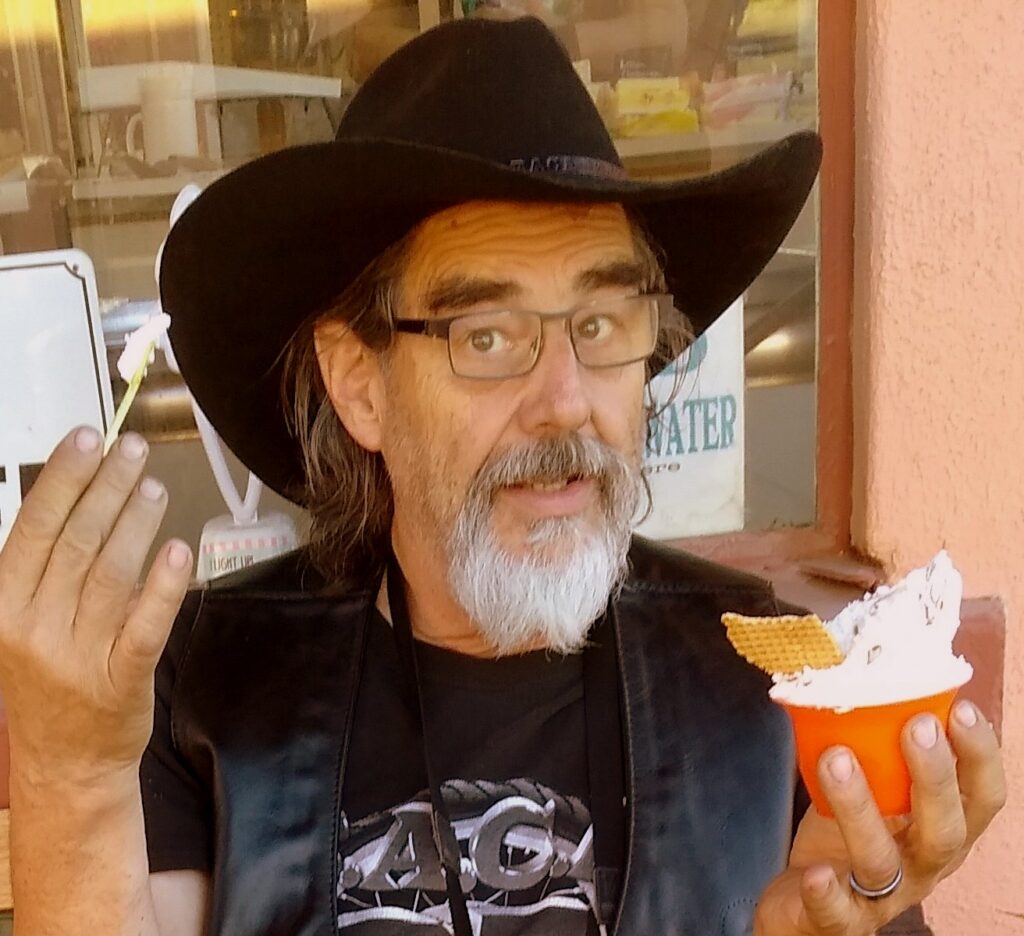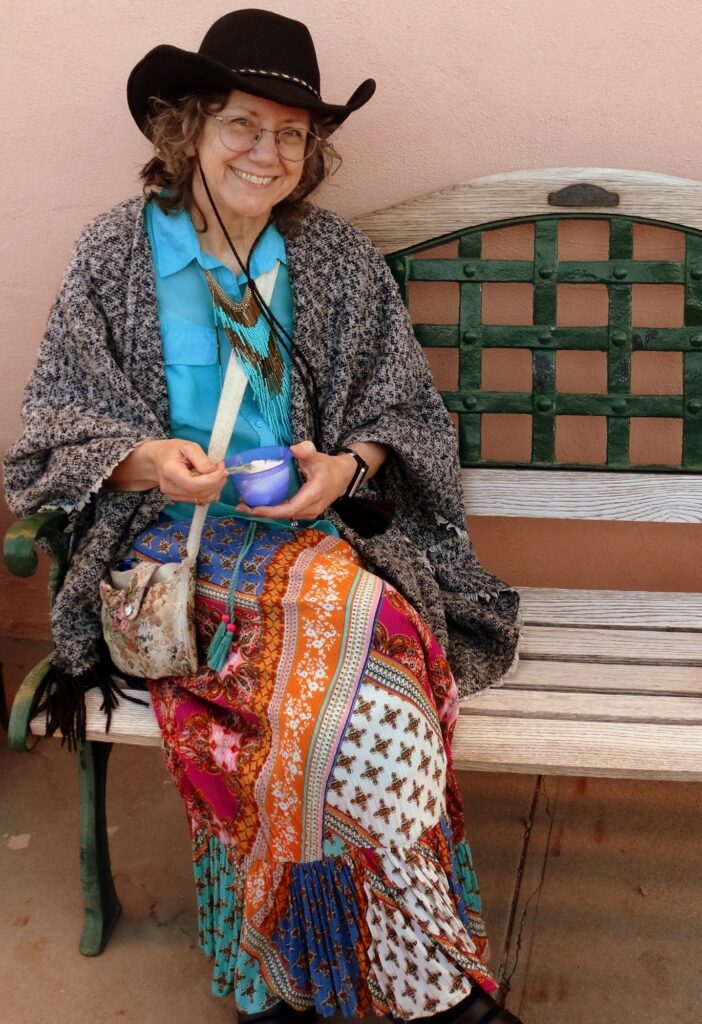 We left Tombstone when everything started to close up and headed into the sinking sun. When we got home, I baked Mark a little birthday cake.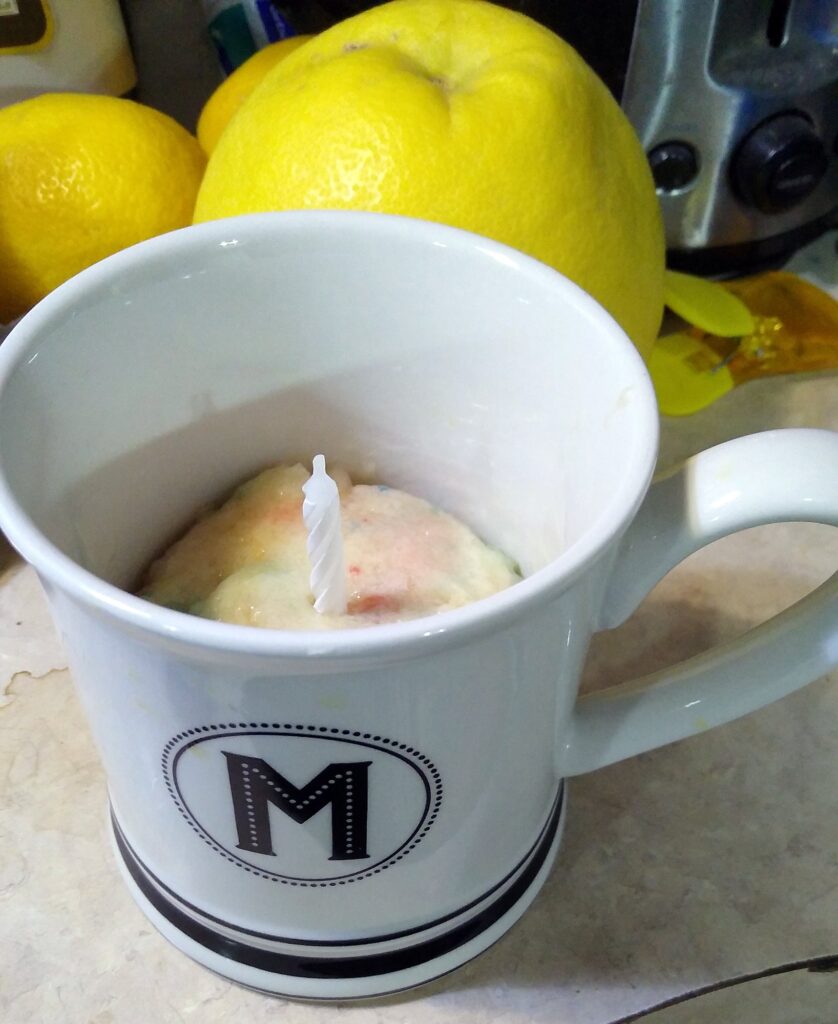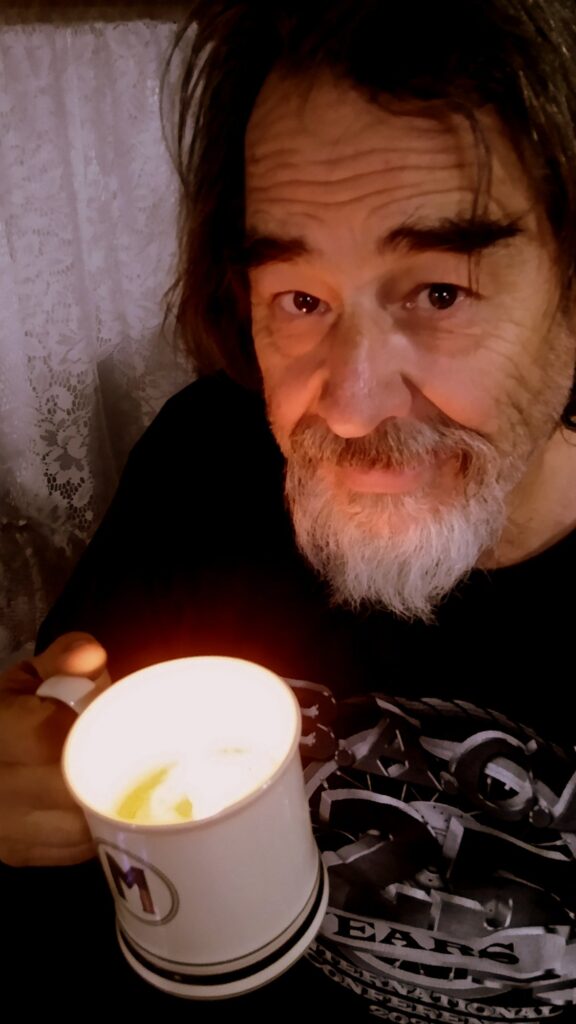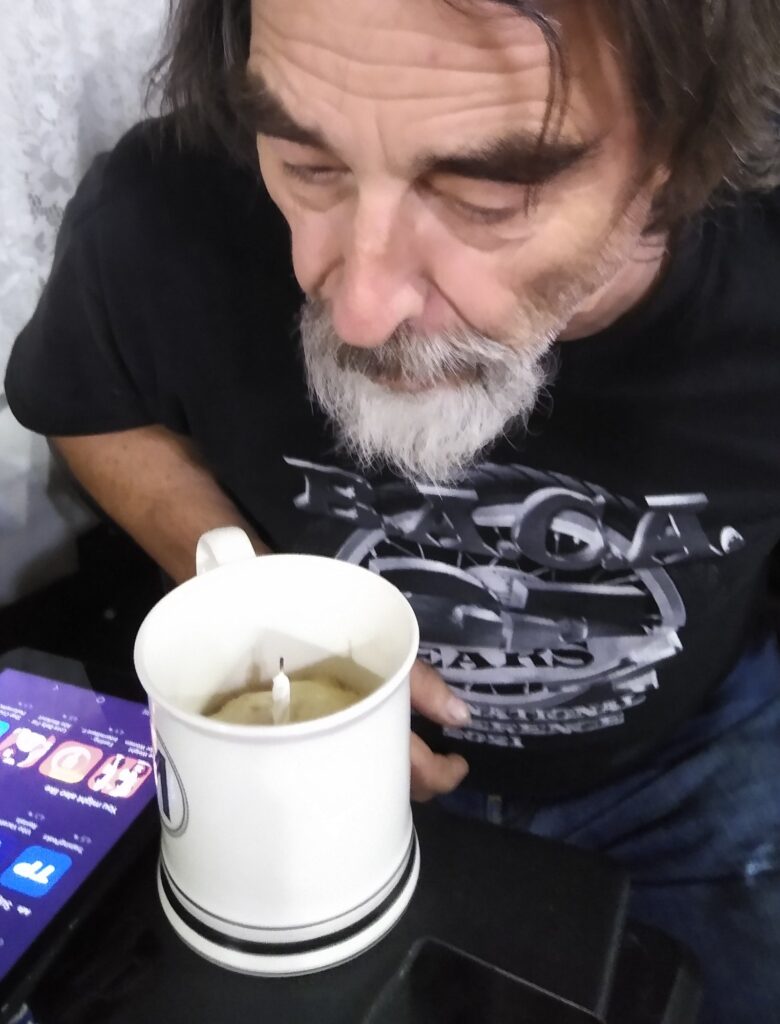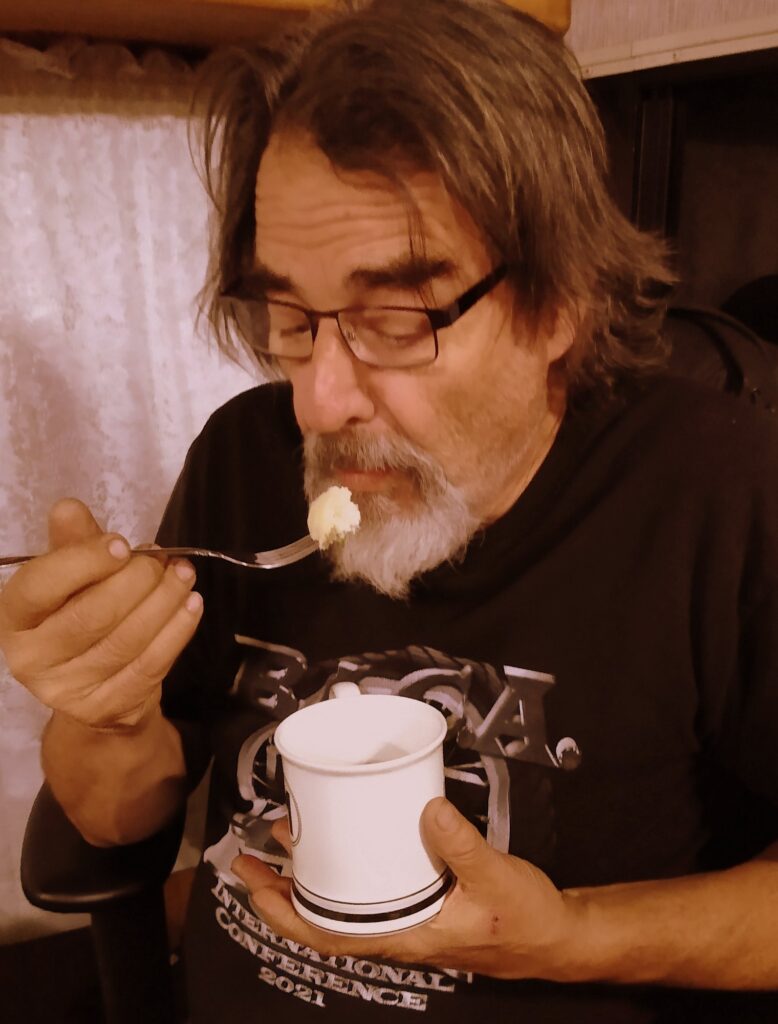 Happy birthday, Sweetie!