Today is Mark's 67th birthday and we're going to make a two-day celebration of it, so everyone can still send him birthday wishes at Lonewalker6923@gmail.com!
This morning, Mark attended his first Tucson BACA (Bikers Against Child Abuse) meeting. He actually got to meet the international BACA president, Pipes, this morning. Pipes was in the first BACA video Mark saw that got him interested in joining BACA, so that was a pretty auspicious start to his birthday!
When he got home, I was in the process of baking him a cherry chip birthday cake and I frosted it with cherry frosting. His mother used to bake this for his birthday when he was young and it was his favorite. I can't take credit for thinking of baking his favorite cake for him because I found out in an offhanded comment he made to someone else that he had bought himself the cake mix and the frosting and he was going to bake it himself. I asked him where the cake mix and frosting were stashed and I got it out while he was at his BACA meeting and made it. He had also gotten himself a steak which he grilled on his barbecue and he bought some artichokes. He knew what he wanted for his birthday and he went for it!
I had gotten him a birthday card and set it on his computer before he got home. In honor of our trip to Tombstone tomorrow, I drew a picture on the front of the envelope.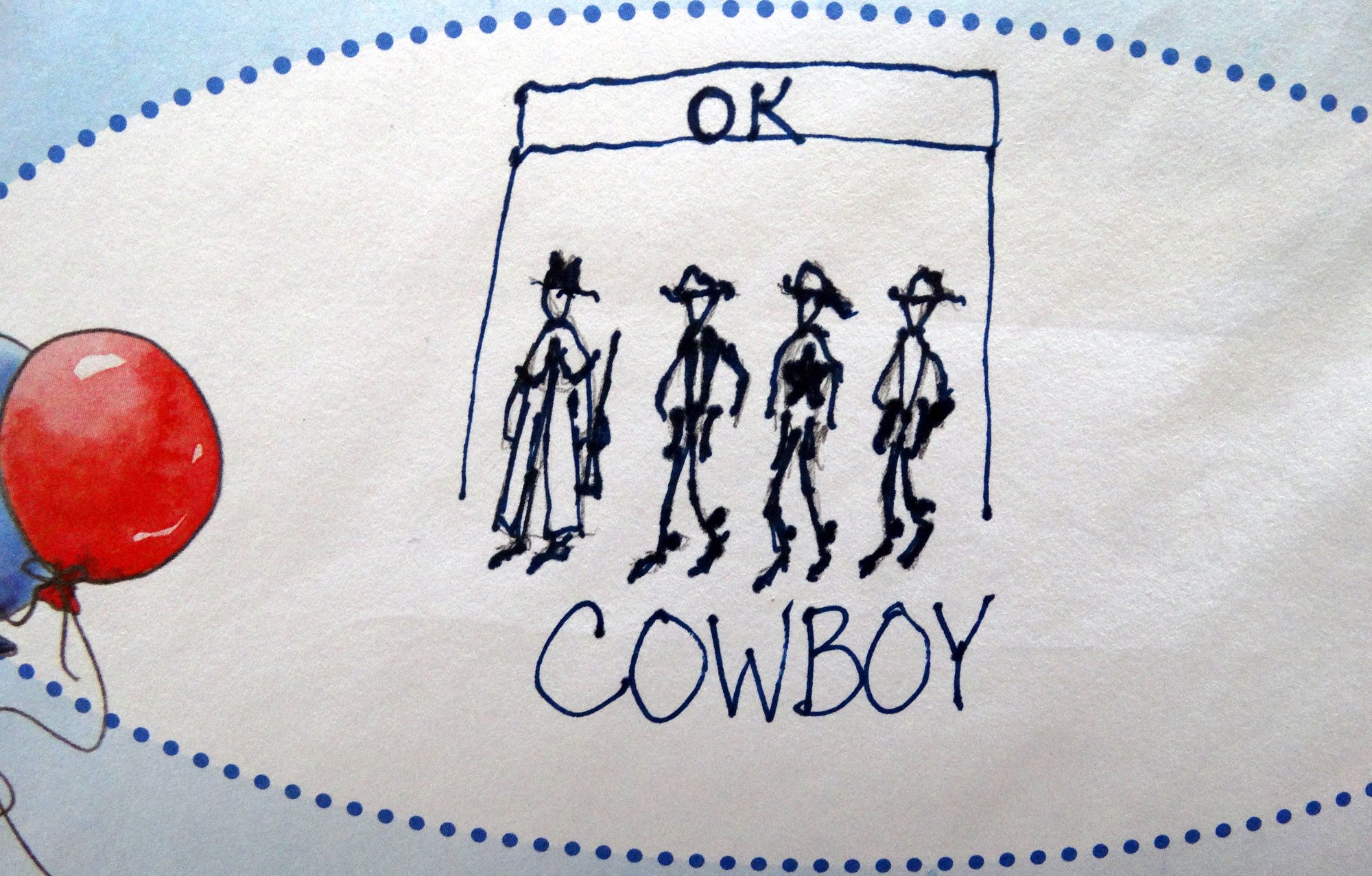 After we ate and had cake, we went downtown to the train depot. My pastor, Adam, was telling me the history of the Tucson train depot…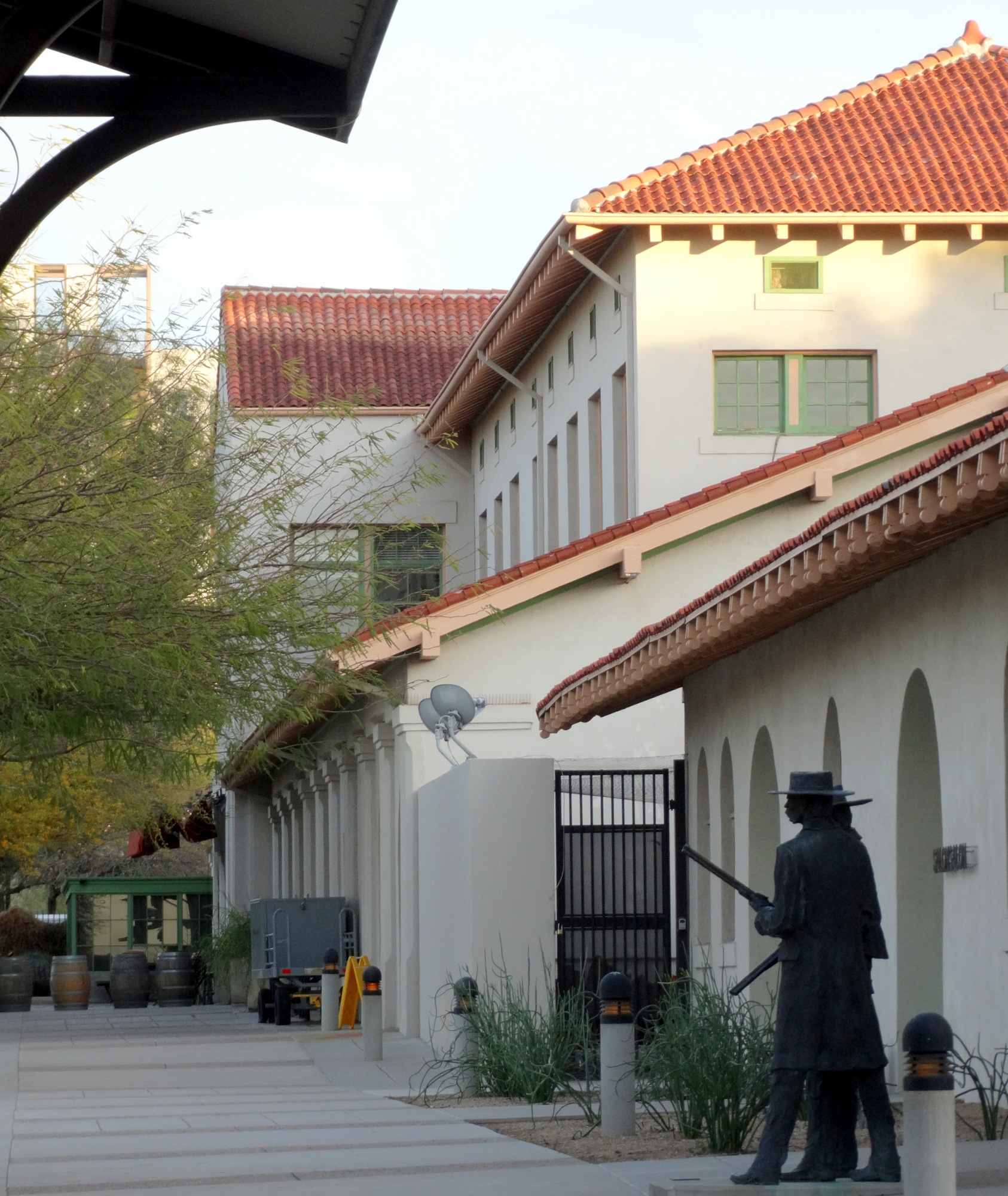 I haven't been to downtown Tucson much in all the time we've been coming down here, so I started taking pictures.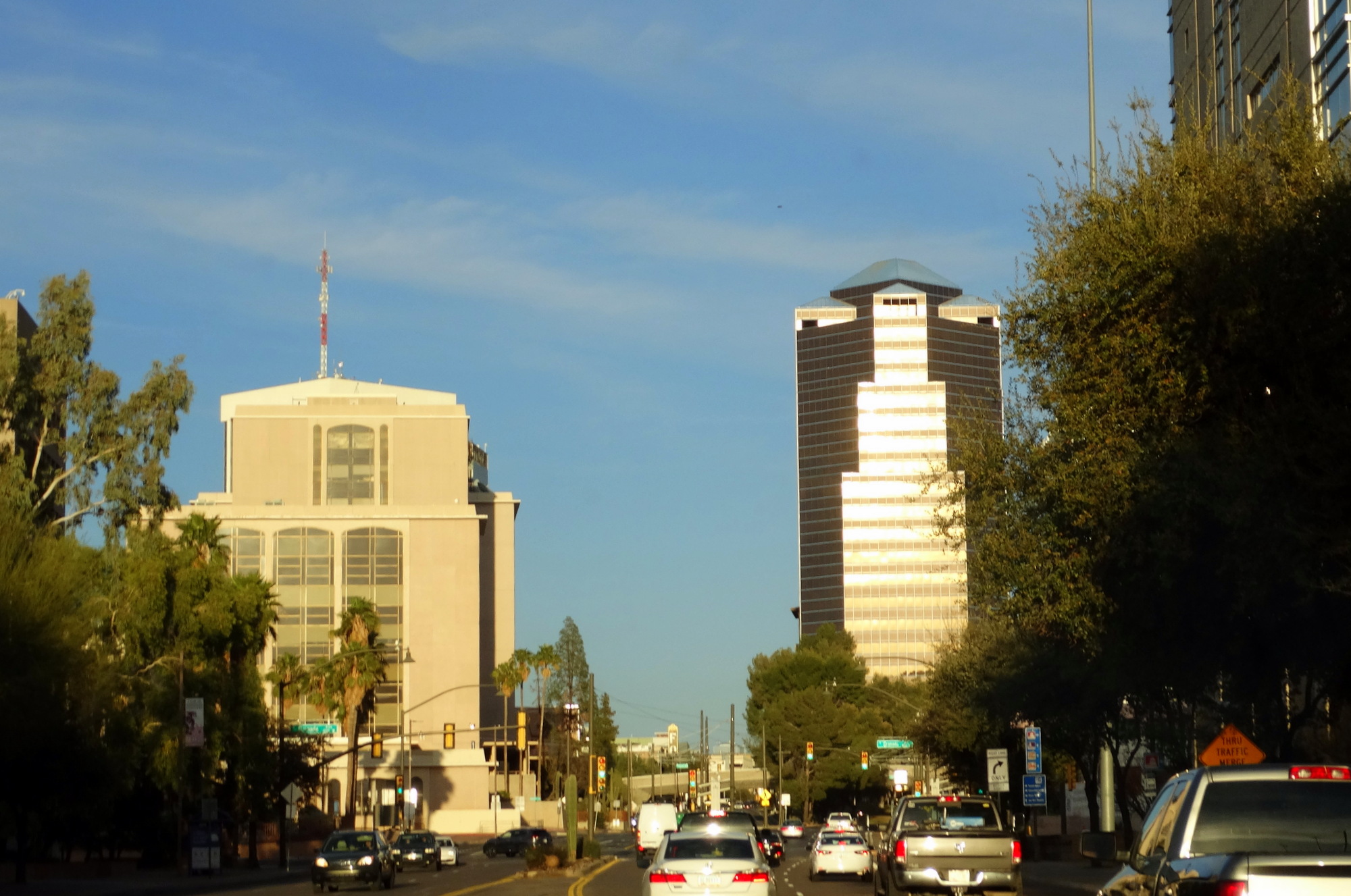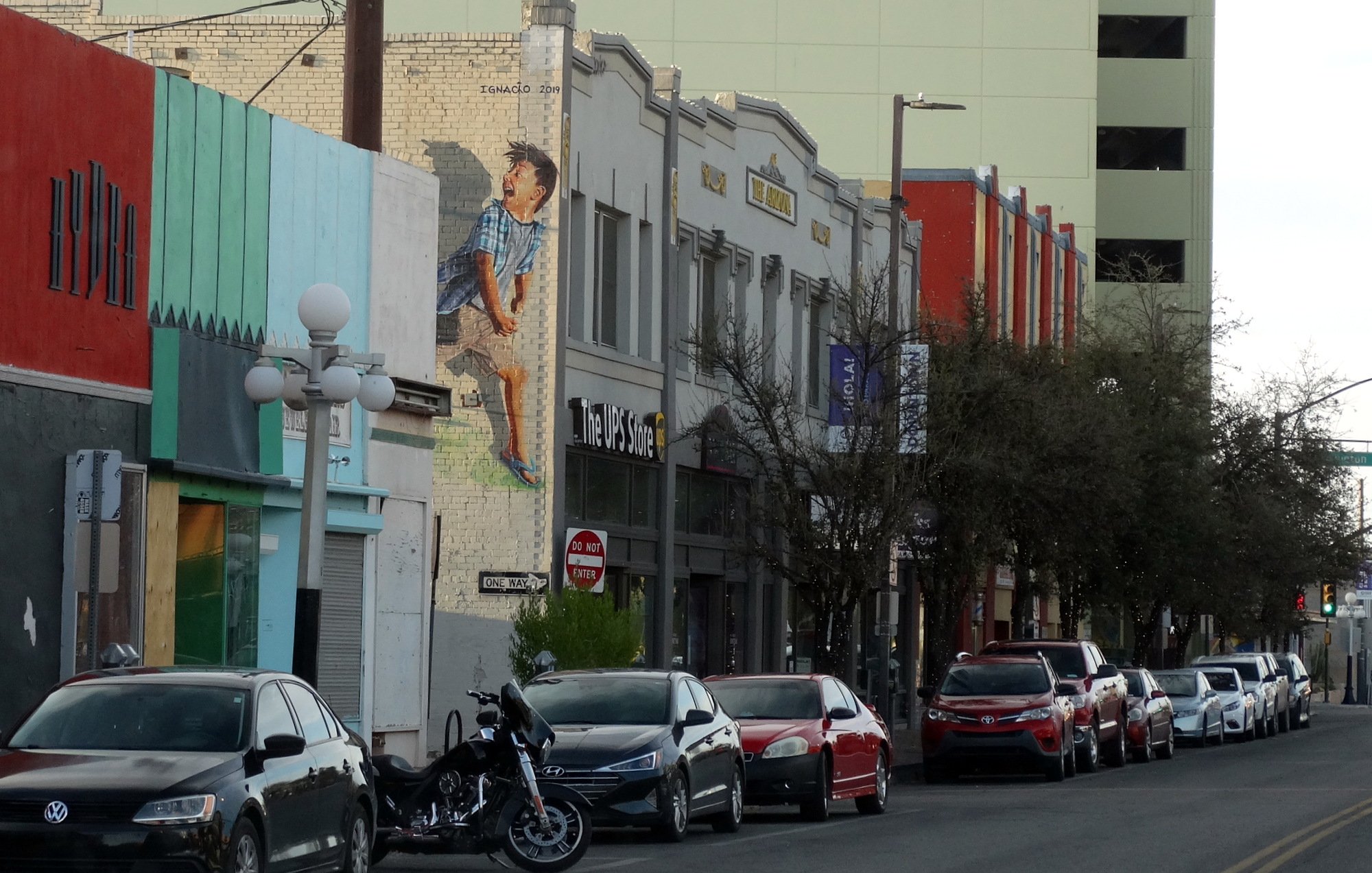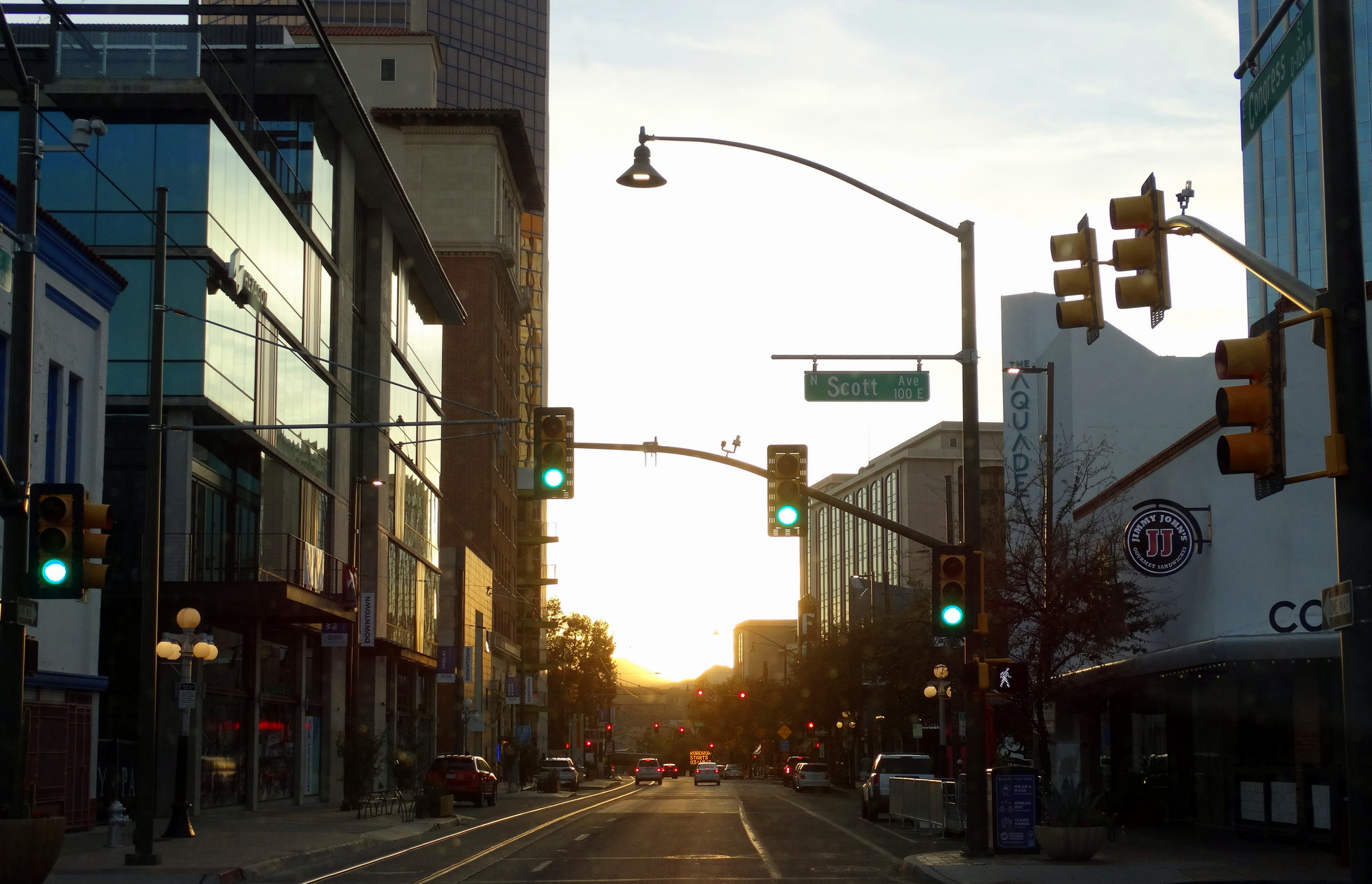 The sun was setting as we were driving home and the light was really good, so I took some pictures…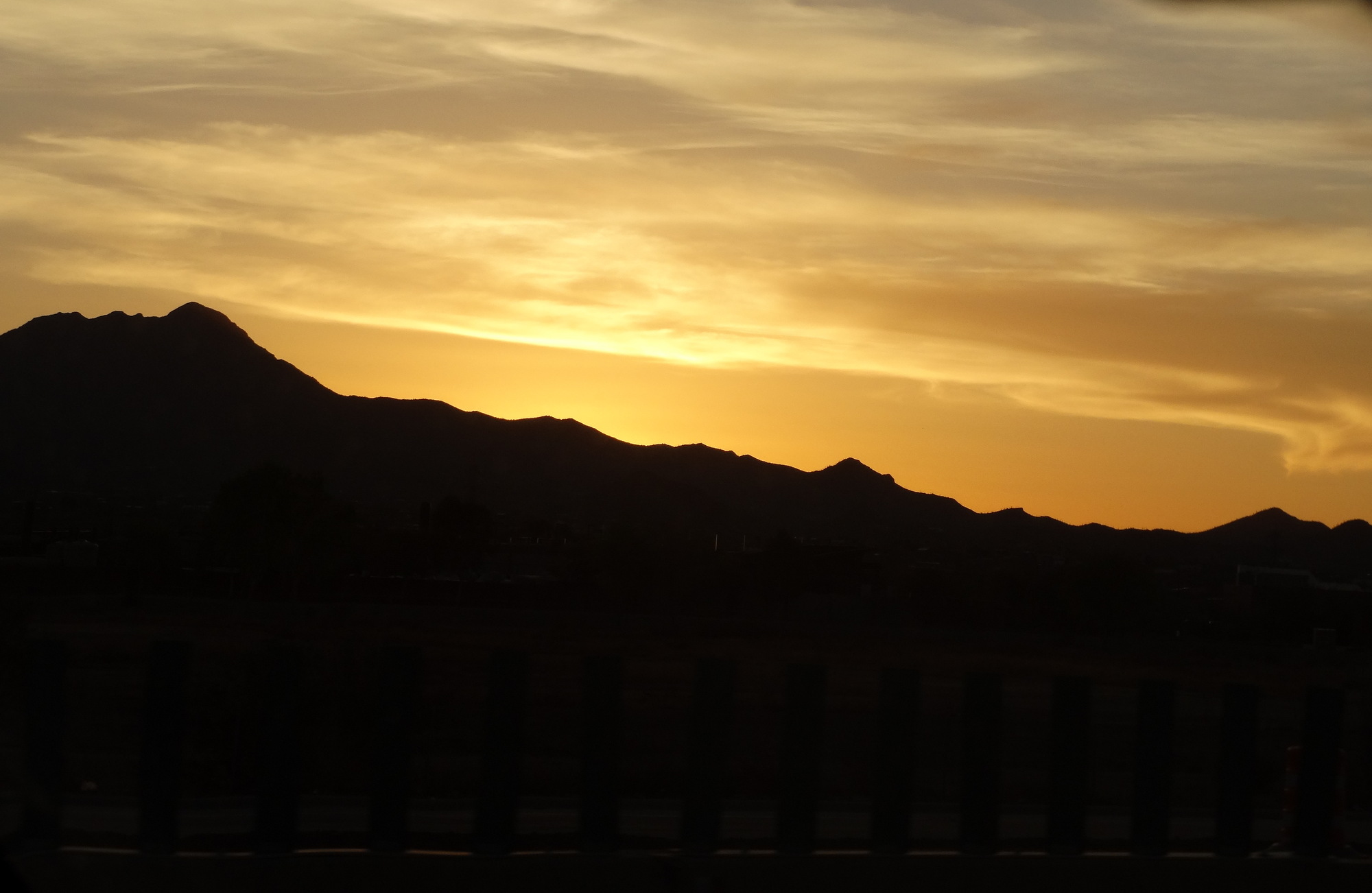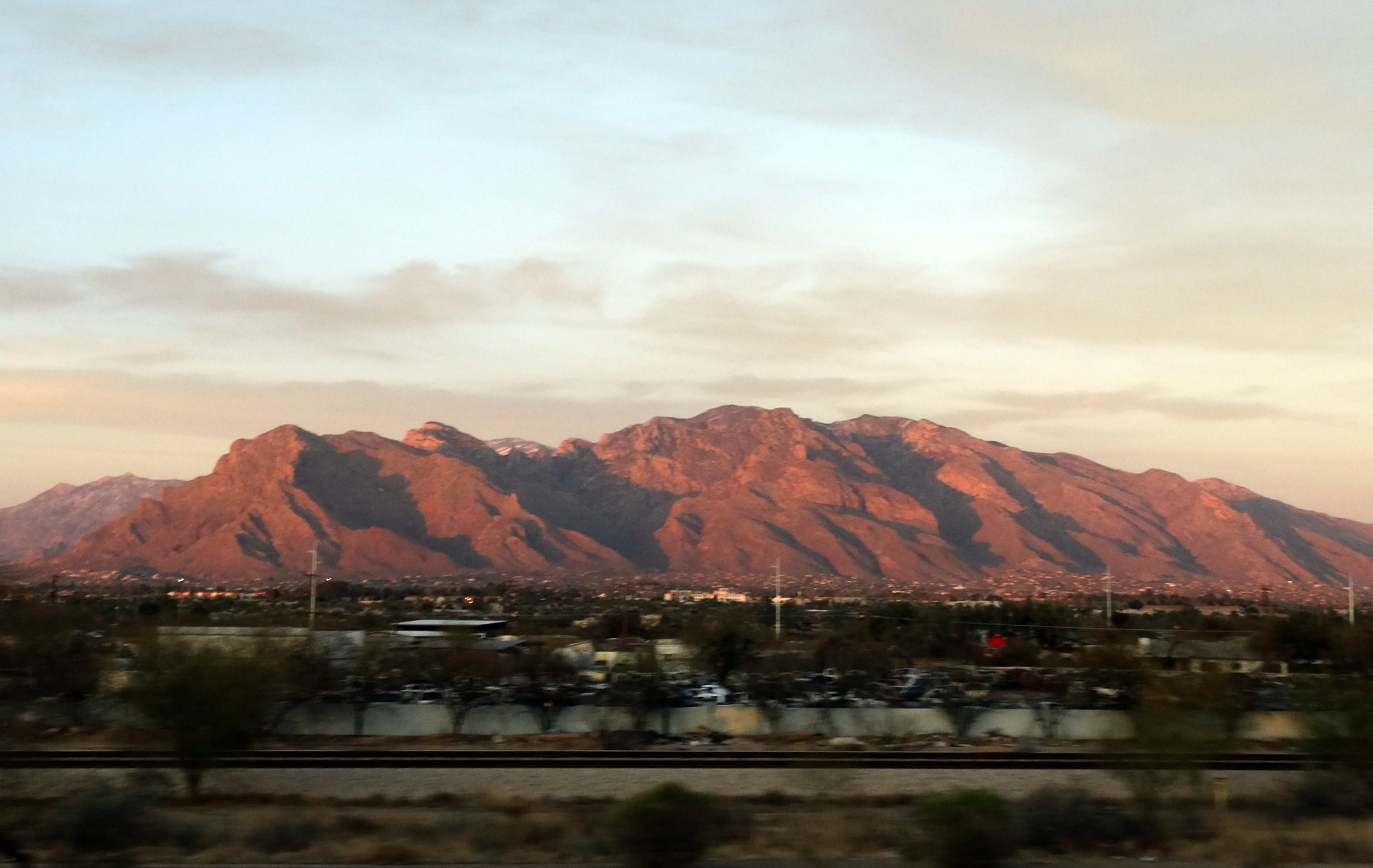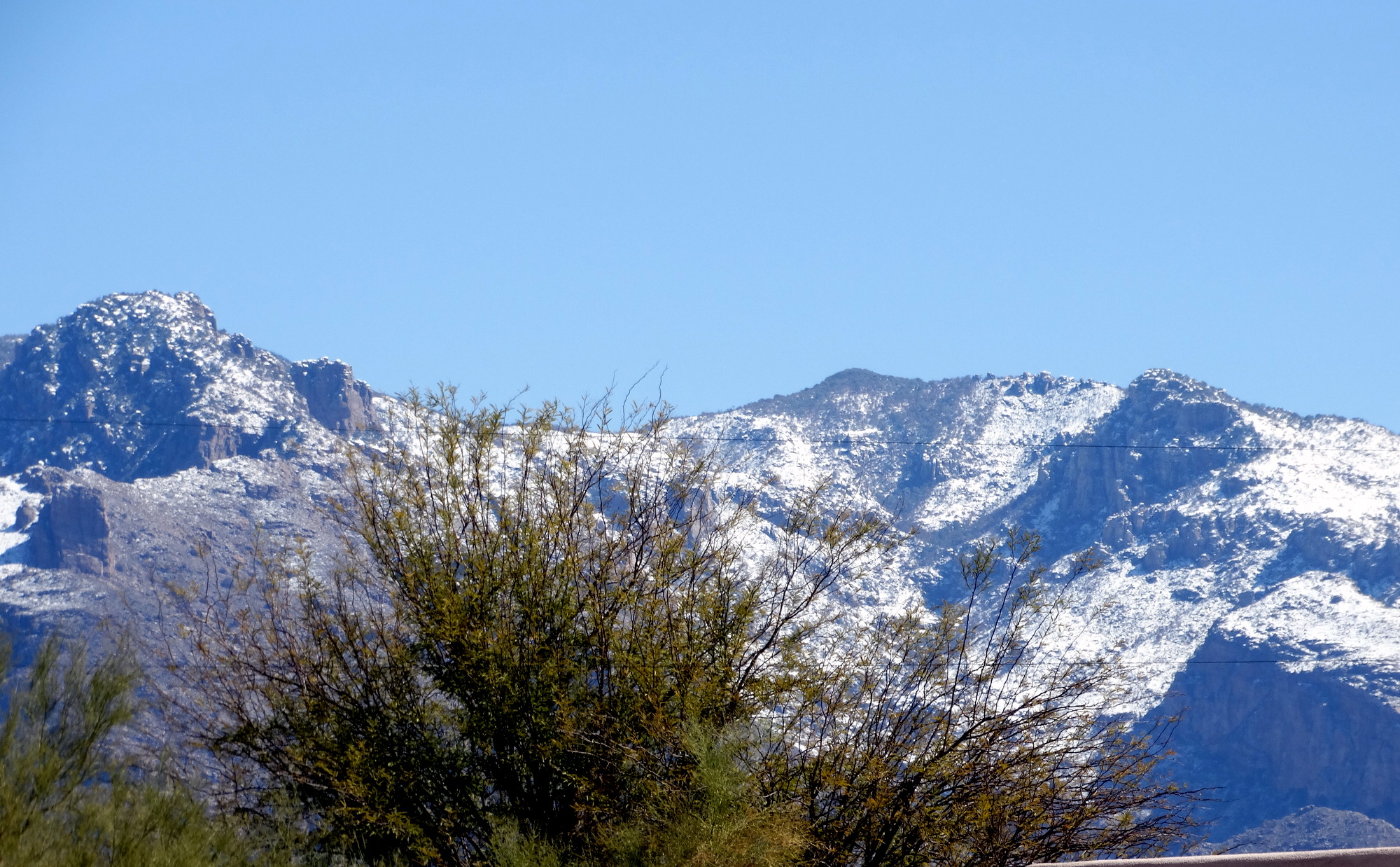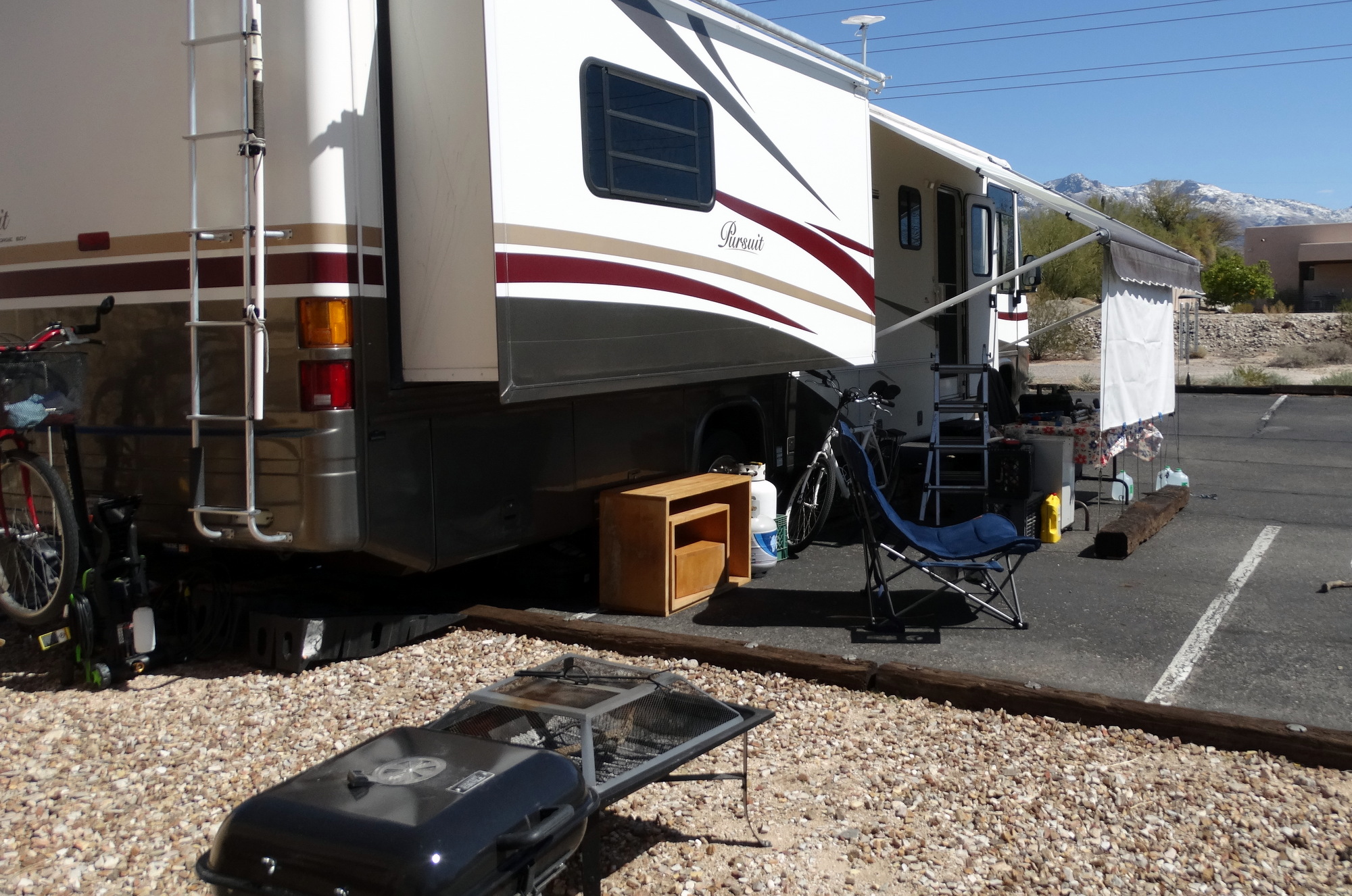 Happy birthday, Sweetie!