You may recall that back in January, I talked about a couple of wind storms that rocked the RV and whipped the awning around. Ever since the second storm, the awning was barely holding together.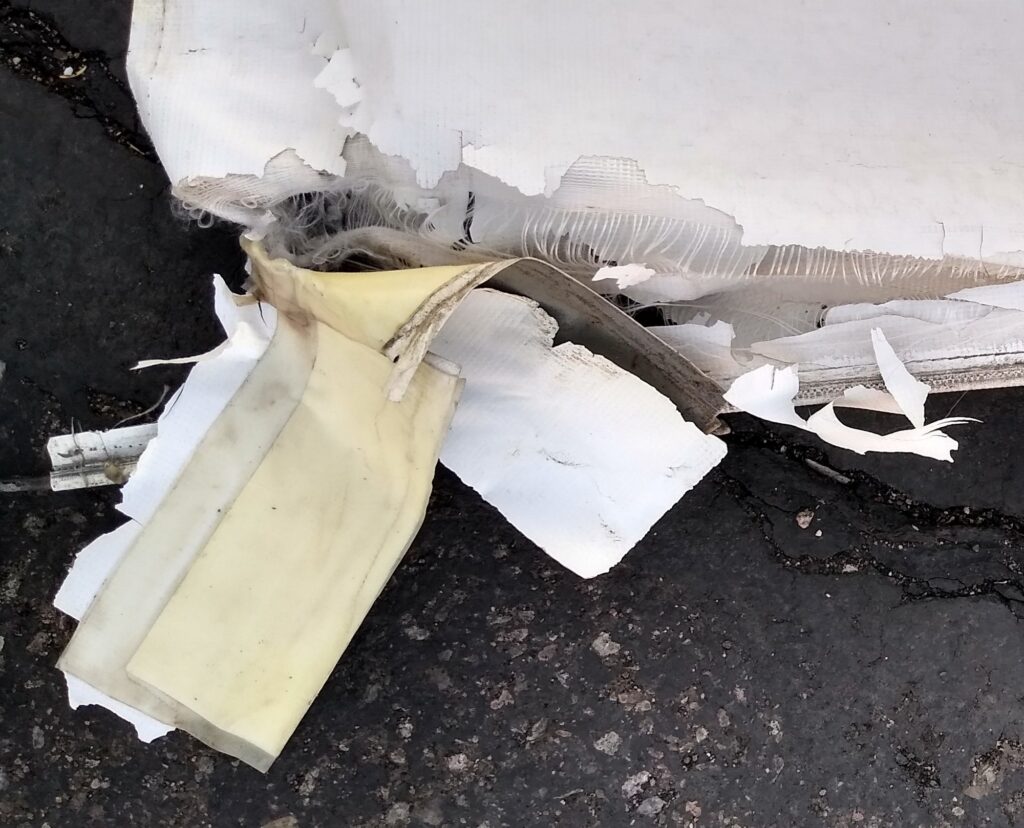 It is so nice to be married to an RV tech! Mark ordered some new awning fabric for us and while I was at work yesterday, he took down the old awning fabric and put up the new.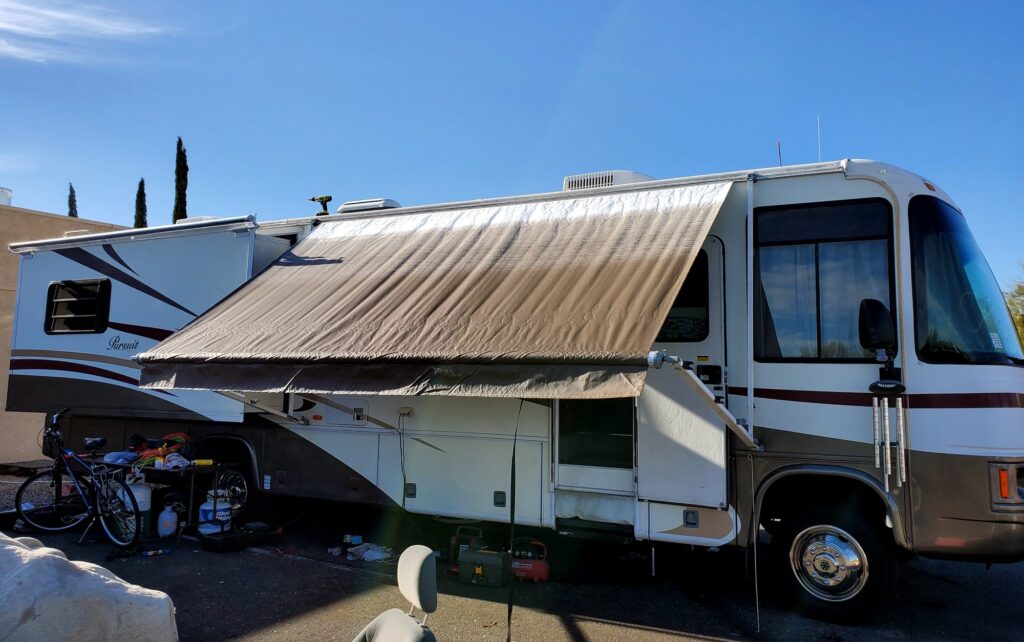 Unfortunately, in the process, he fell hard on the pavement and he's kind of gimpy today. Not good, since his birthday is tomorrow and we are planning our annual birthday trip to Tombstone. Please pray for him to feel better and send him birthday wishes!