Mark has had to leave his motorcycle in a Harley shop in Tigard to be serviced. He's going to have to fly back to get it sometime during the next week or so. Today, he rented a tow dolly to carry the car that I have been using in Oregon for the last several years. We didn't actually get out of the Tigard area until about 2:00. We were only planning a 4-hour drive, so no biggie.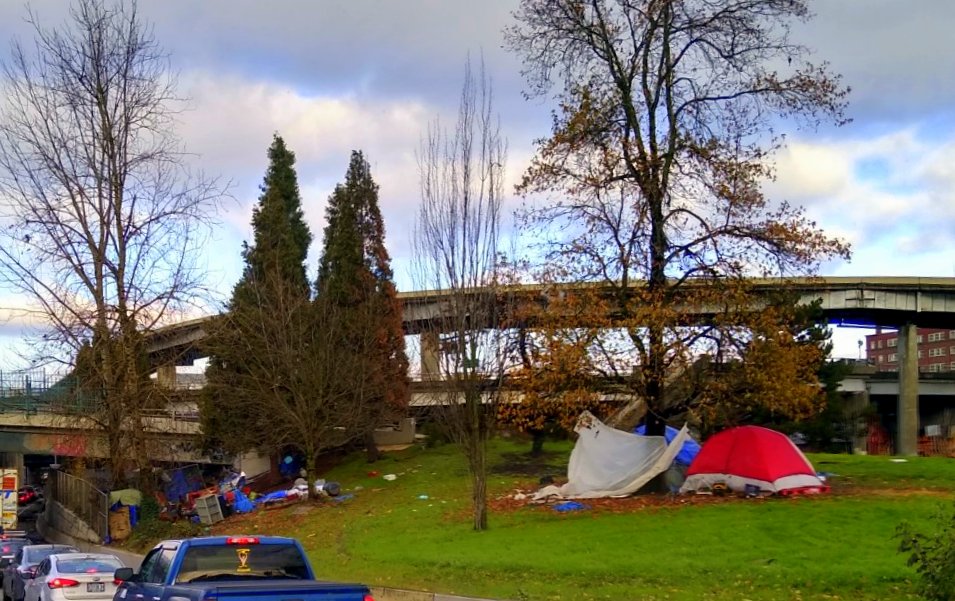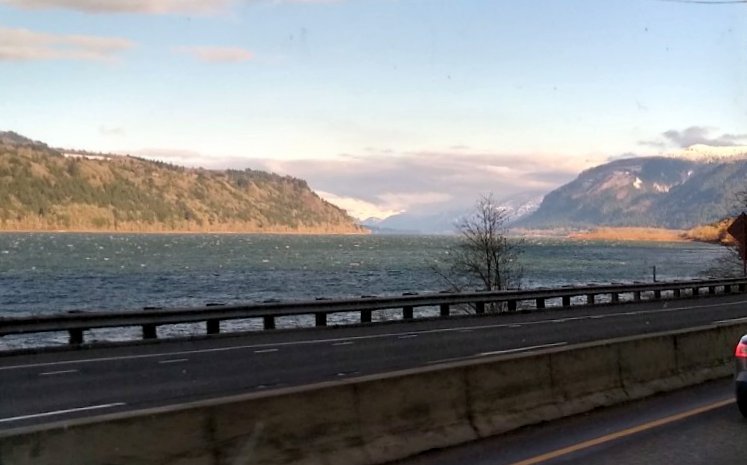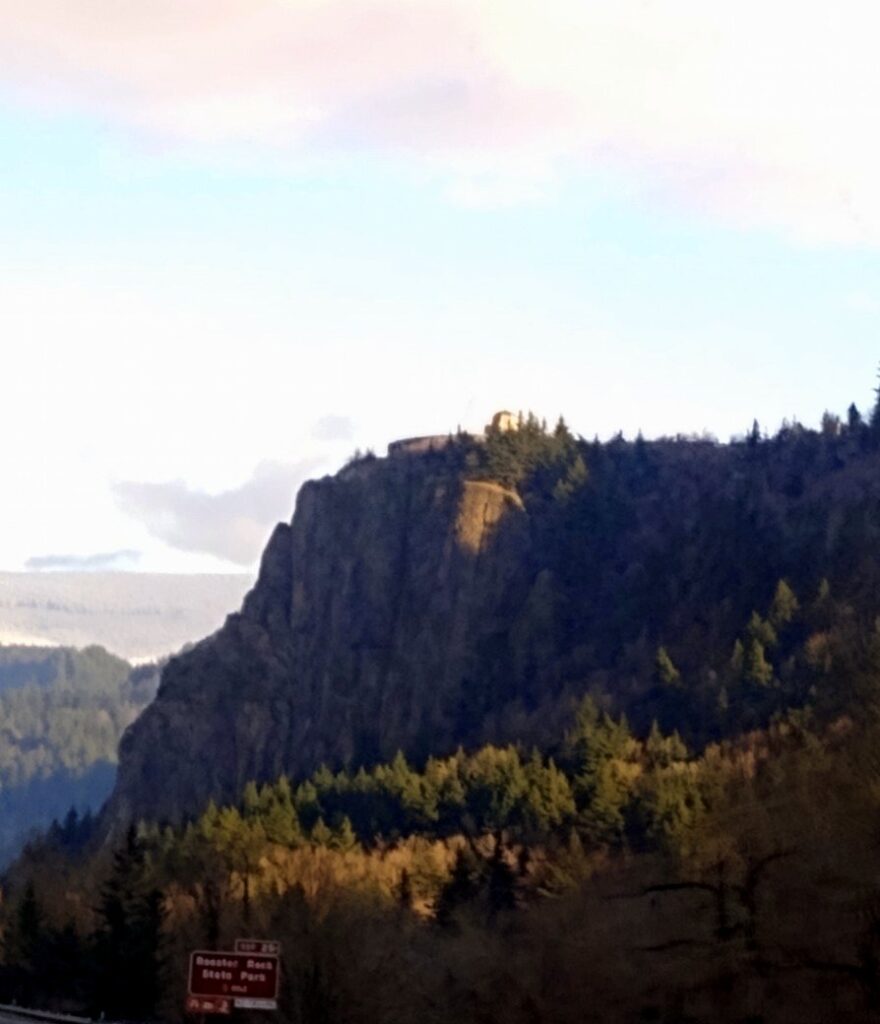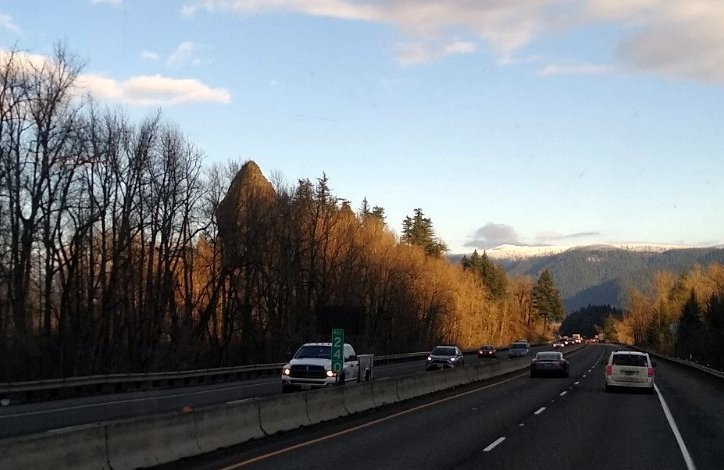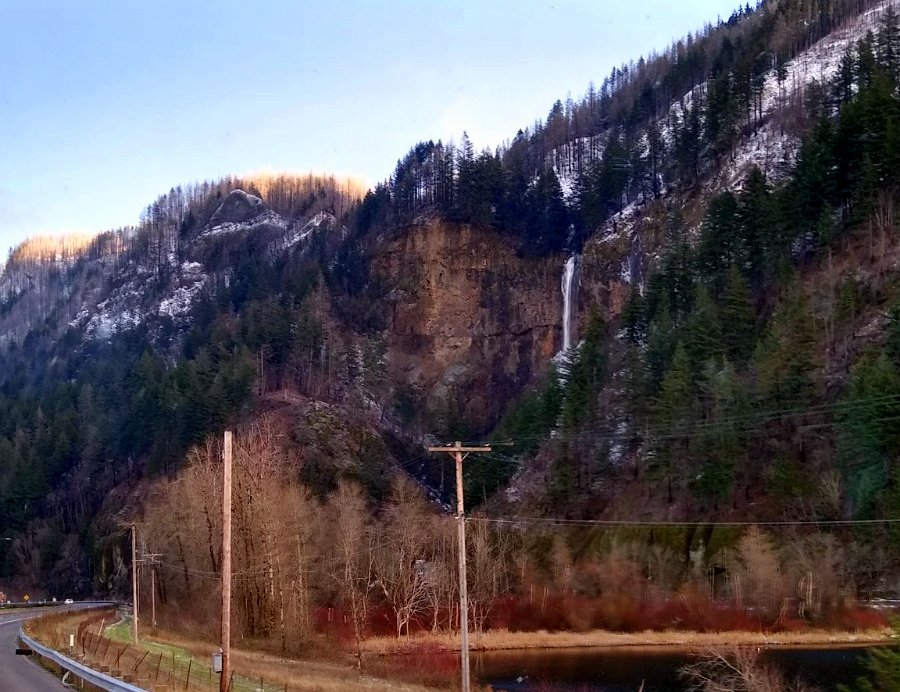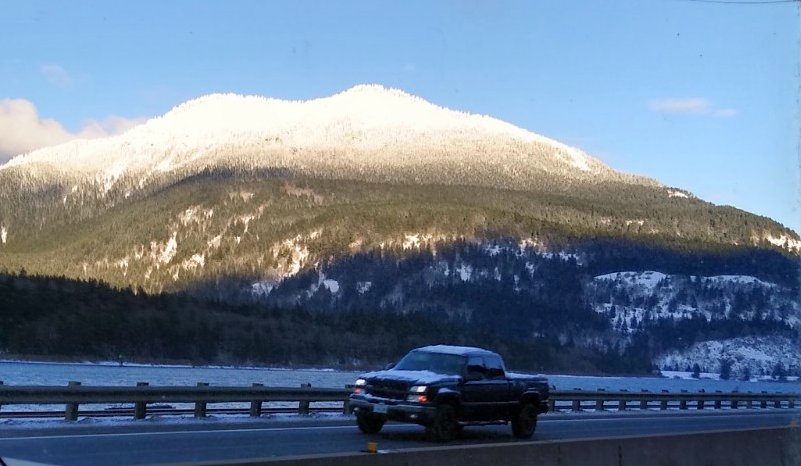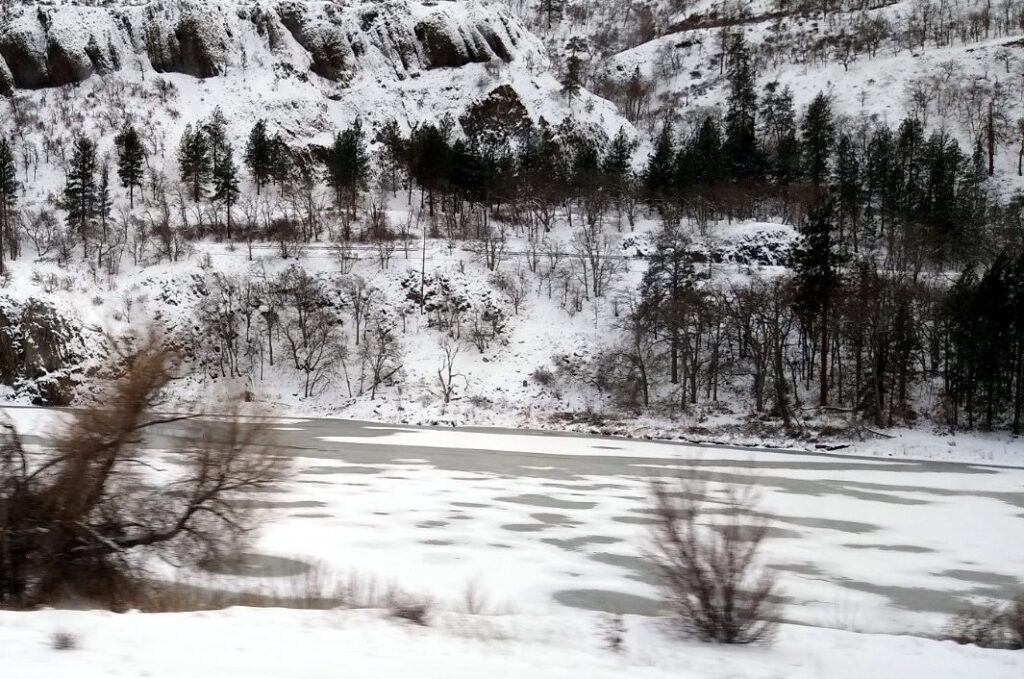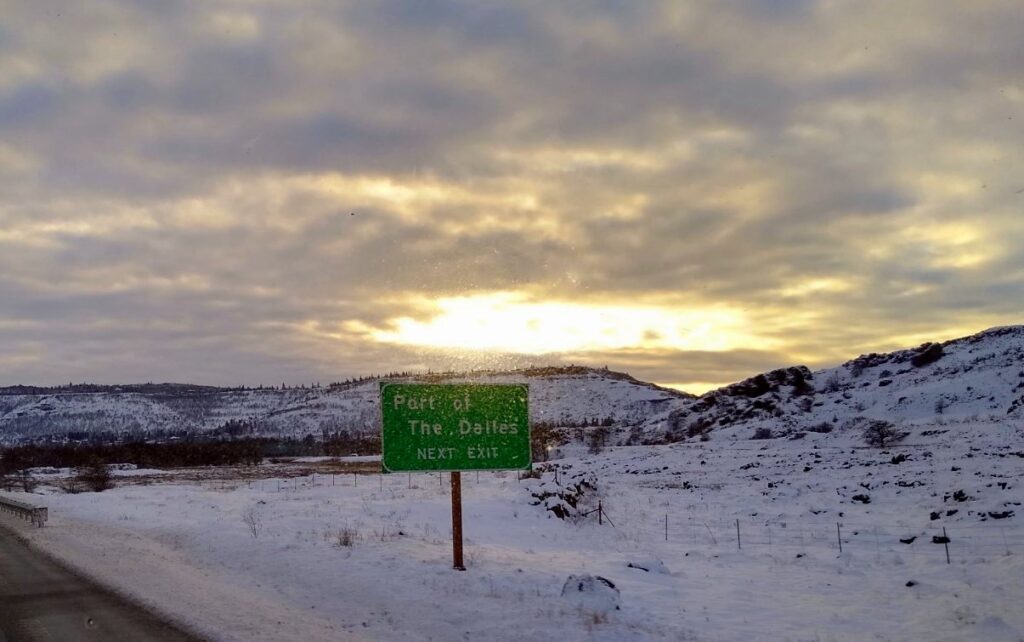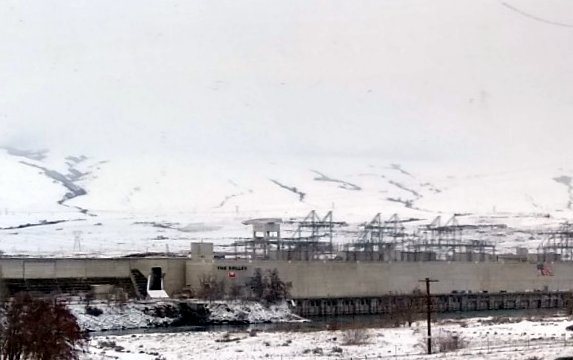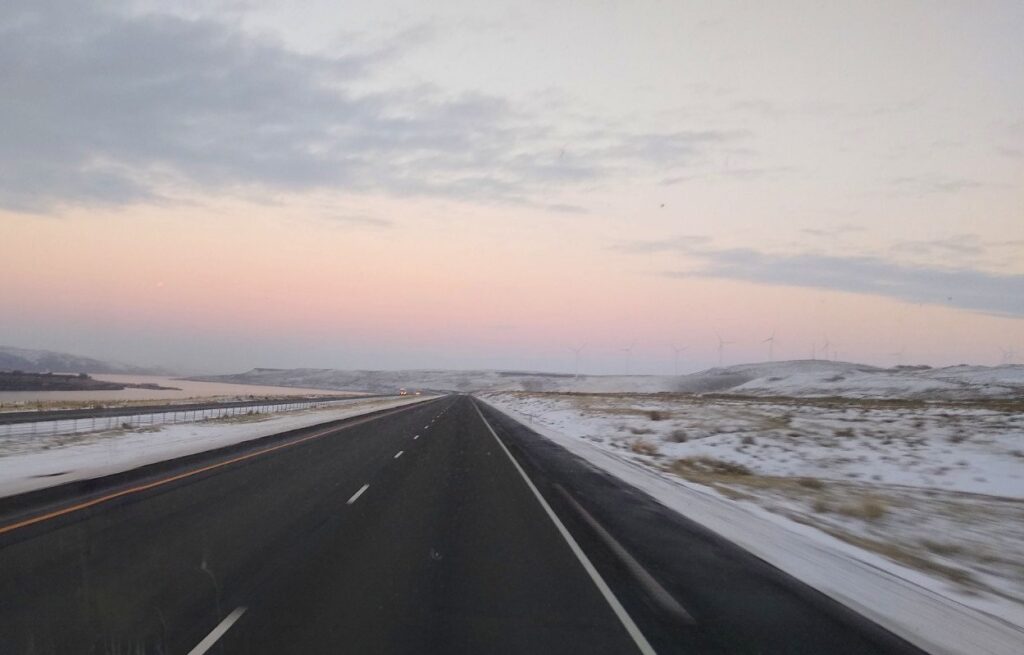 We had been on the road for several hours when my sister texted me to tell me that I had left my purse at my mother's house. Yikes! I'm going to need my ID in order to start my job in Tucson. My mother immediately packaged up my purse and a spare set of car keys I'd also left there, and my family took it to the post office. I was going to have them overnight it to me in Tucson, but they found out that was going to cost an arm and a leg, so I settled for priority mail. Hopefully, it will arrive in Tucson soon after we do. I am so grateful that they found my purse and keys as soon as they did and were willing to take them to the post office as quickly as they could!
We arrived at the KOA in Pendleton after dark. Getting off the highway, the roads were quite snowy and there are a couple of inches of snow under our RV where we are parked. When we were 47 miles from here, we saw a highway sign that said that the highway was closed in 57 miles. Mark talked with one of the KOA employees who said that the highway east of here had been closed last week. We are hoping that we will be able to continue our journey heading east and then south tomorrow. When you get this post, please pray that the roads will be open.