My sister and her family have been staying at Mom's house, although Rob has had a bad cold for the last few days and hasn't been able to do much. But I've gotten to do some things with my sister, Lauryn, and my nephew, Nate, as well as Mom.
Nate got a Christmas present from his folks where he can draw something on a digital device and it shows up on his computer. He and a friend of his have been writing a fantasy together by email for years, and now he can draw the characters. He's having a lot of fun with it. However, I got him to play a game of Battleship on a cardboard board that I got for Mark at the Dollar Tree. Mark won, but it was just nice to watch them have an opportunity to interact with each other.
Lauryn wants to go shopping while she's here. She doesn't think there's anything beautiful where they live, so when she comes up to the Portland area, she wants to go to stores where she can see pretty things. I see pretty things in nature; she sees pretty things in home decor stores!
Mom and I opened the jigsaw puzzle I got her for Christmas and worked on it together. Mark sent me some pictures he took yesterday…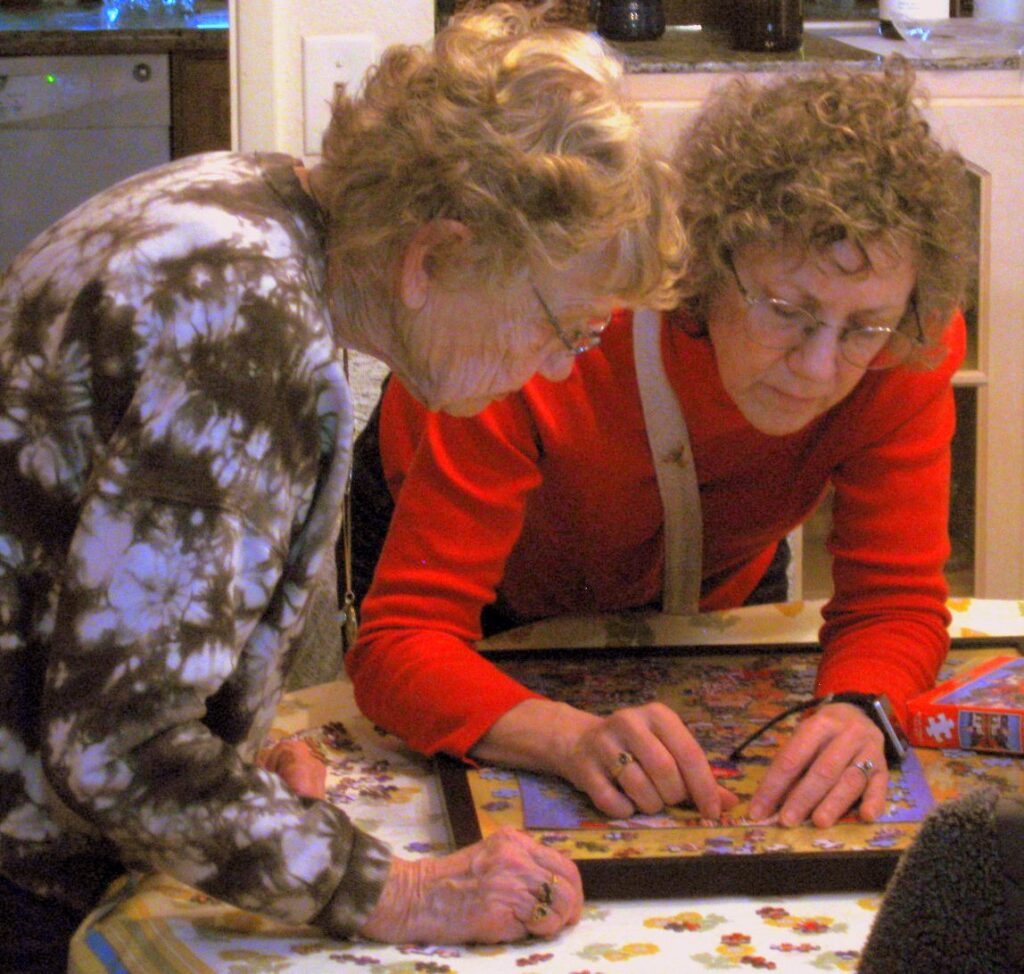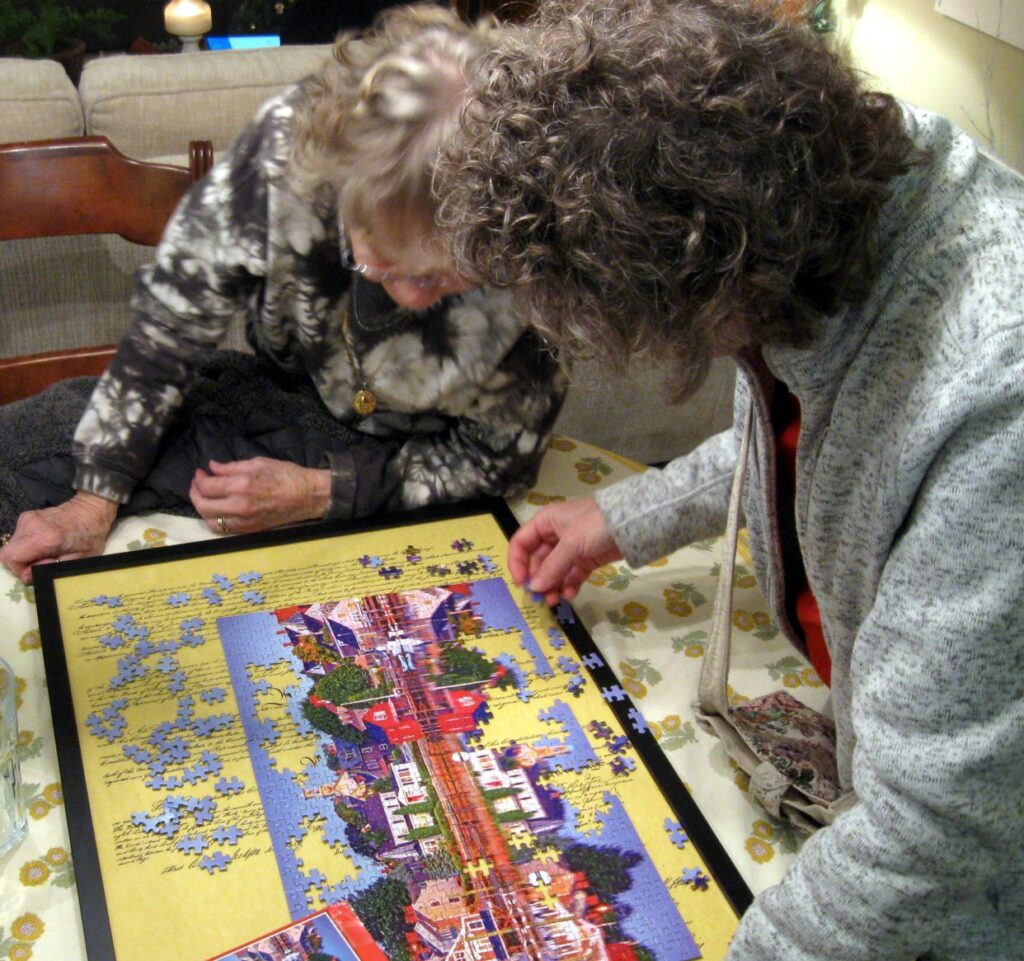 The pictures make it look like Mom was just looking on, but actually, she was in there looking for pieces too. It's back-breaking work if you lean over it for several hours, but Mom was into it yesterday. Today, she let me work alone because she was a little stiff.
I am aware that my time in Oregon is coming to an end. I have enjoyed spending time with my family, especially my mother, and it will be hard to leave, but I have built up some good memories this holiday season.