We've been through three states today: Oklahoma, Texas, and into New Mexico!
We started the day out by going to Denny's for breakfast. Our waitress was funny and very attentive. We left her a good tip!
I finished the mystery I've been reading out loud to Mark for the past few days and spent a little more time looking around. I didn't catch the Texas welcome sign as we crossed the border, so I took some pictures around the visitor center on the other side of the border.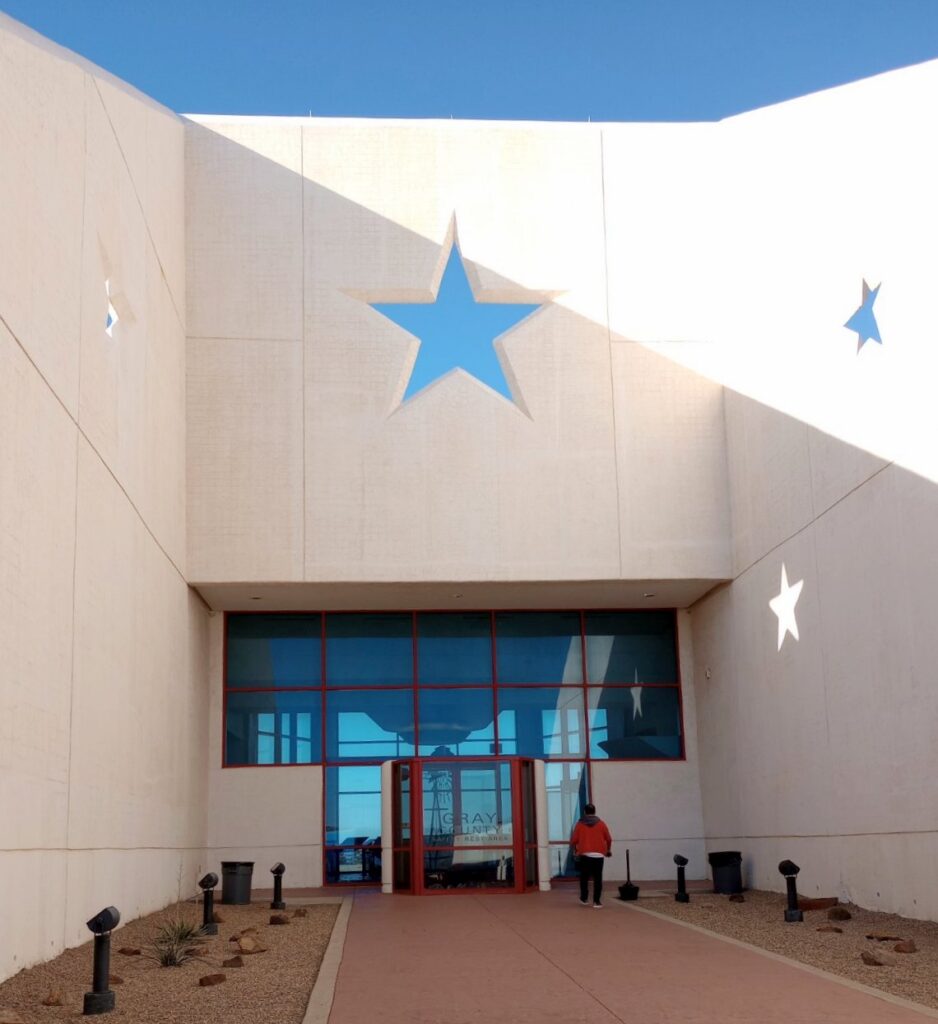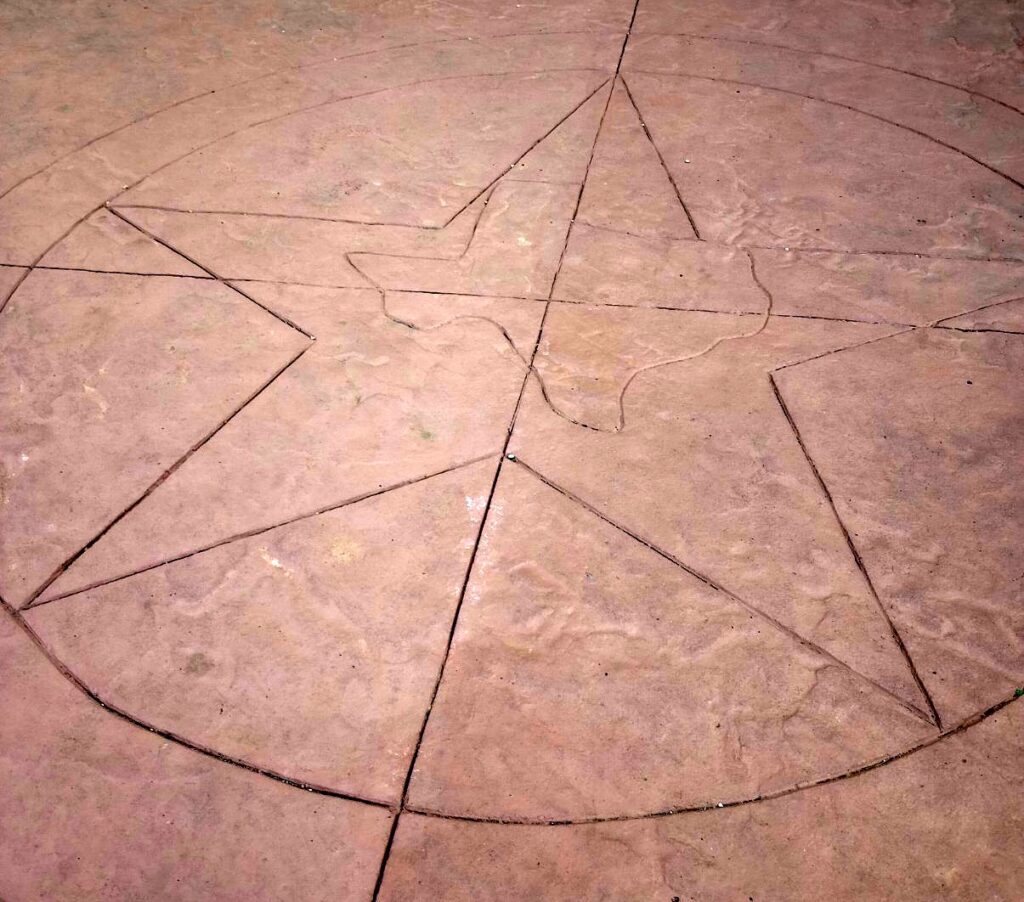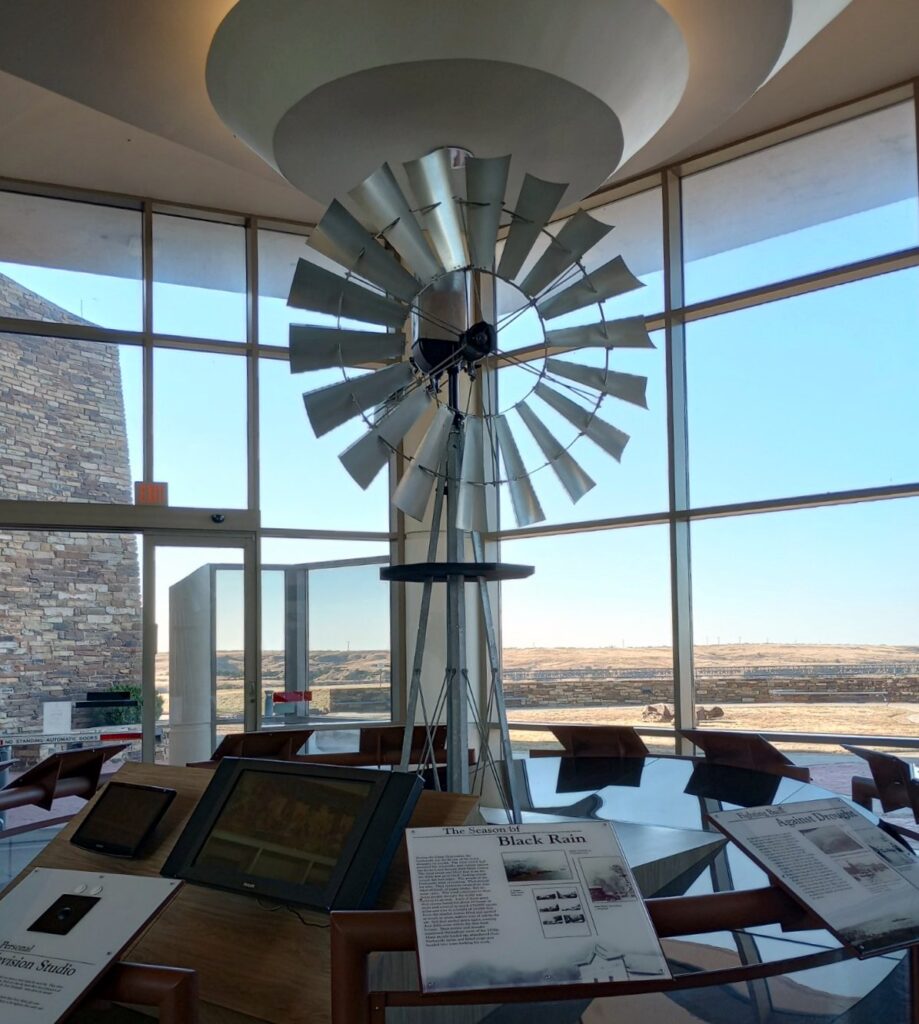 You can see how sunny it was today, and during the day, the weather was finally warm enough that I was able to take my winter parka off! However, we did see snow off the road a ways as we were going through Texas.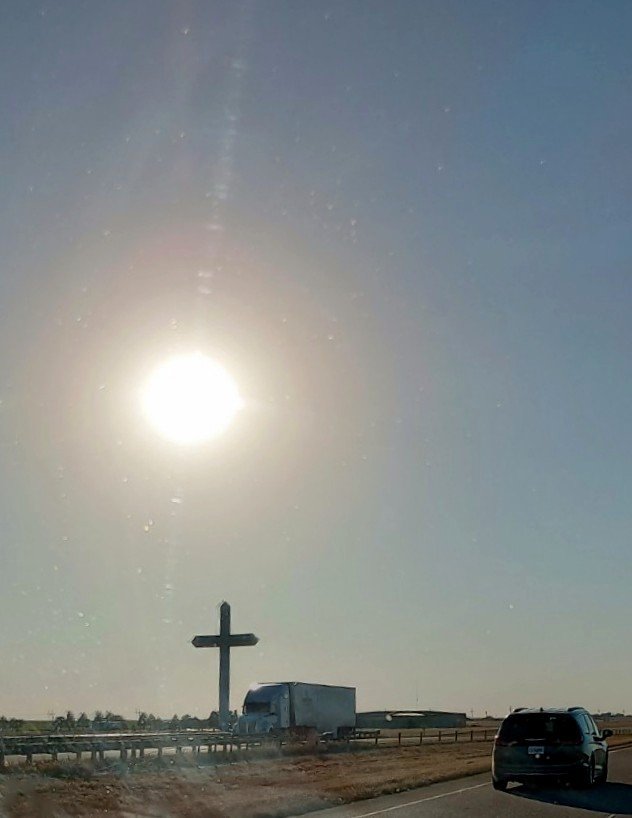 It was dark by the time we crossed into New Mexico, and when we got to the Americas Best Value Inn where we are staying, it was cold again. This hotel is almost luxurious by comparison to where we've stayed the last couple of nights. It's got places to recharge all our devices, it's clean and in great shape. I think we'll try to find Americas Best Value Inns in the future if we have to stay in hotels again!