When we checked out this morning, we went to a Mexican restaurant that had been recommended to us by a friend. The restaurant was called Silver Moon. Our friend said they have the best fried cheesecake she's ever tasted. We didn't order that.
I have always thought that New Mexico, being a southern state, would be warm, but it snowed this morning as we left Santa Rosa.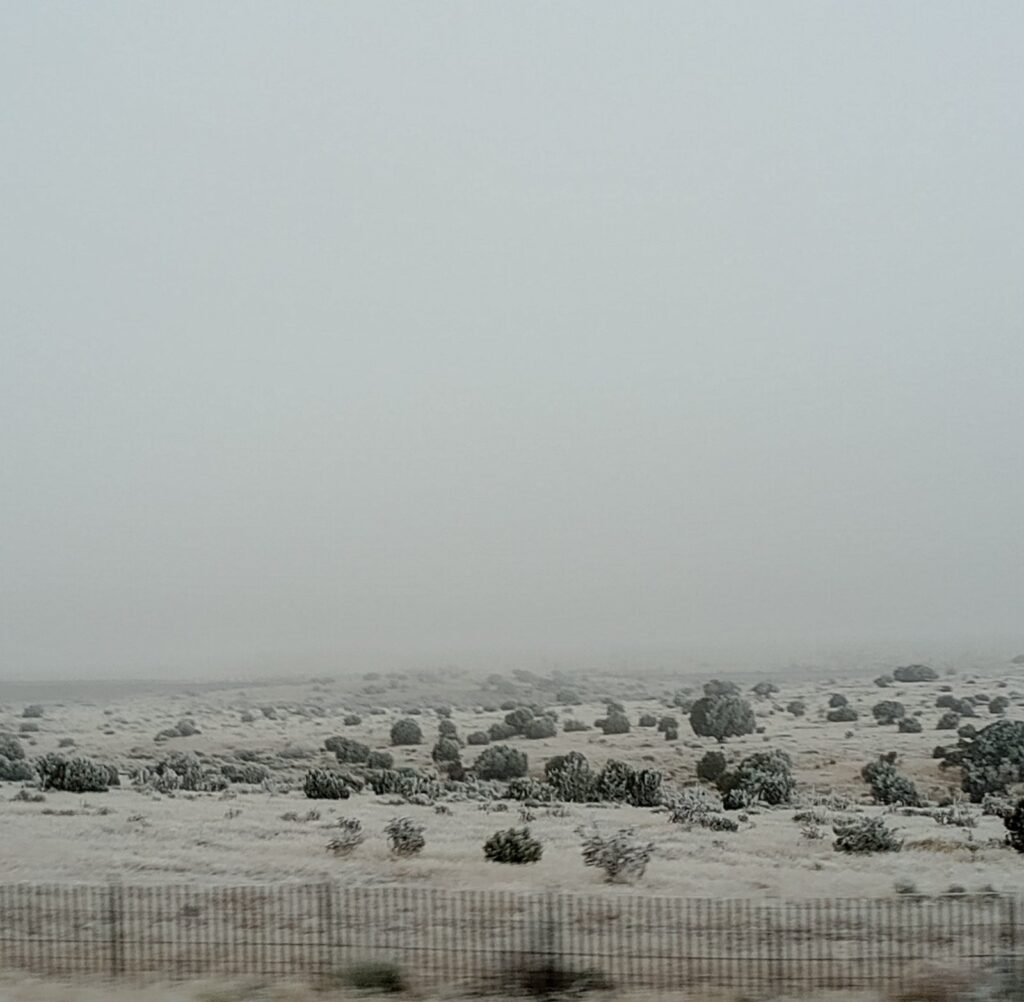 Not long after the sanding truck and the snow plow passed us, we came to the scene of an accident where a car had wrapped itself around a tree on the side of the road. There was a police car and an ambulance at the scene. The car was so crunched that I couldn't imagine anyone surviving.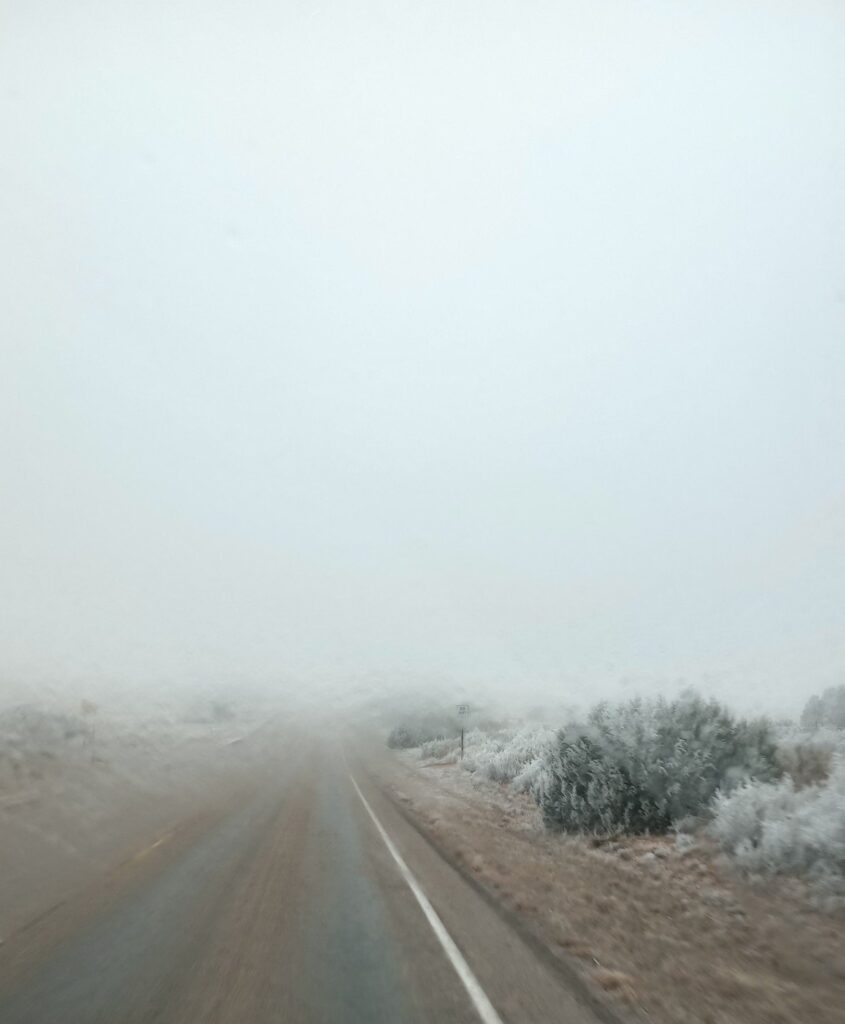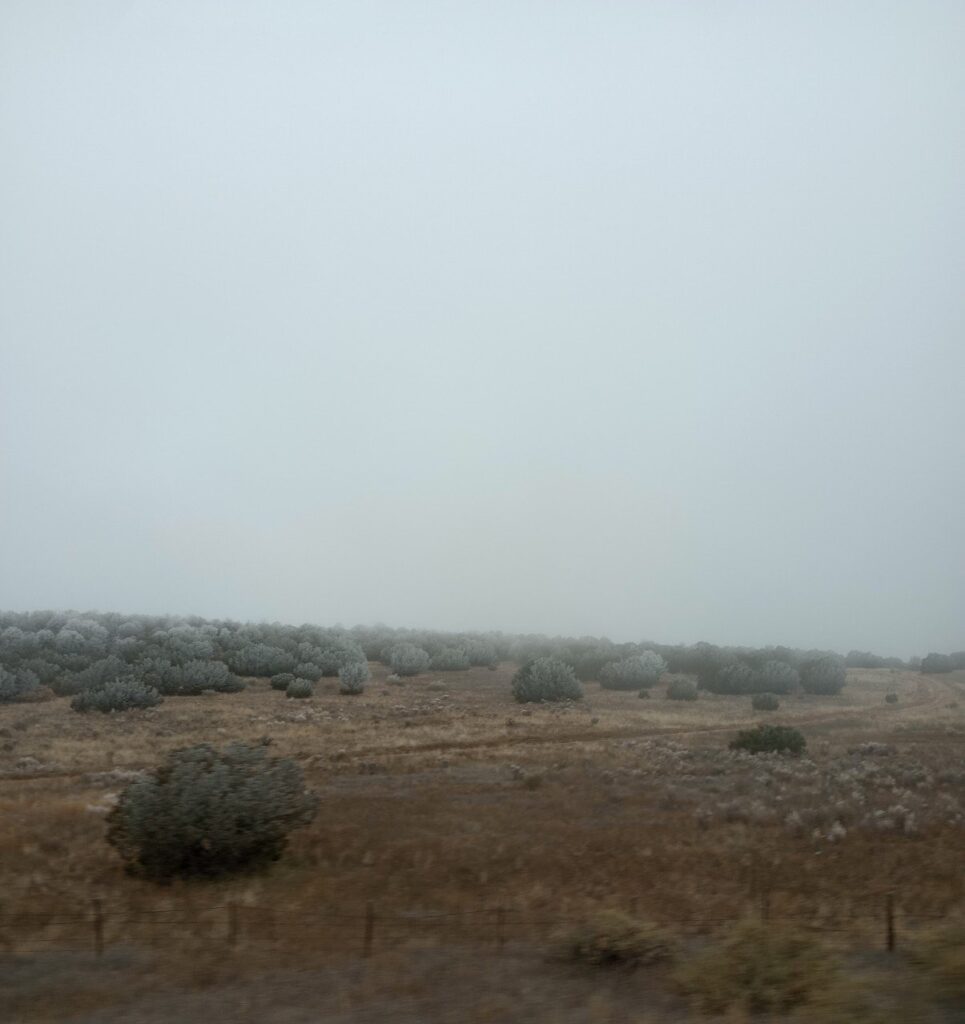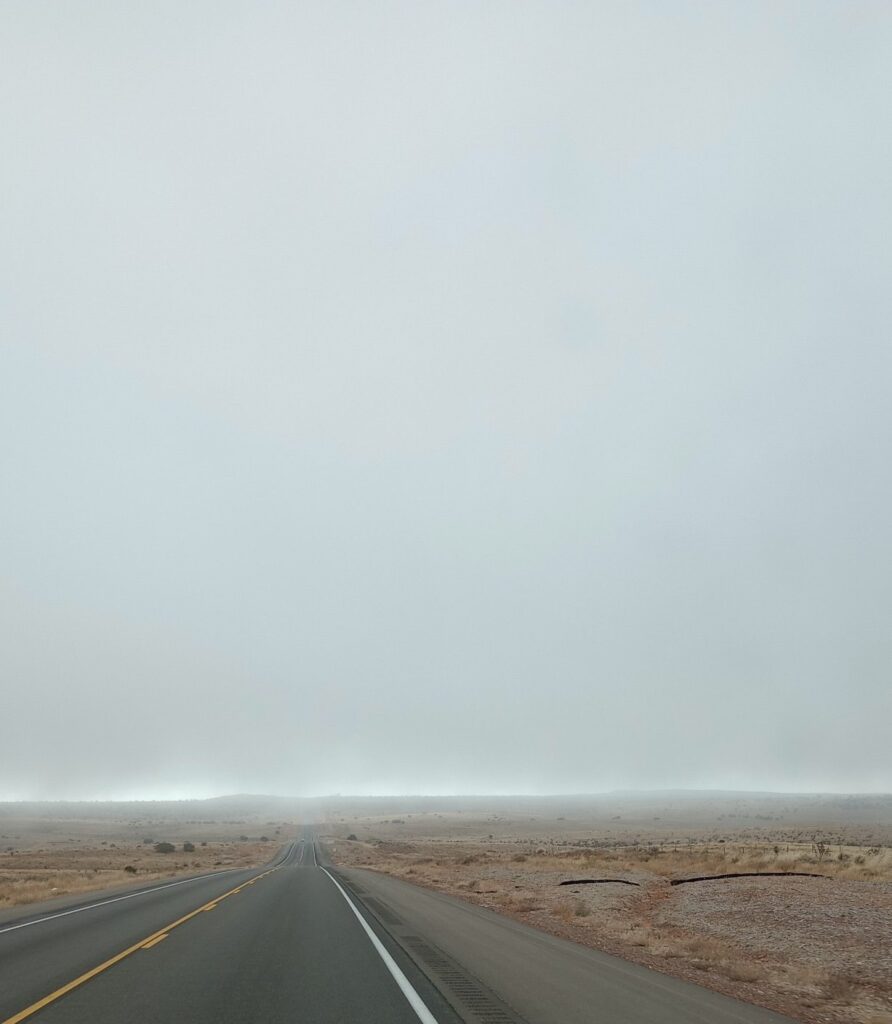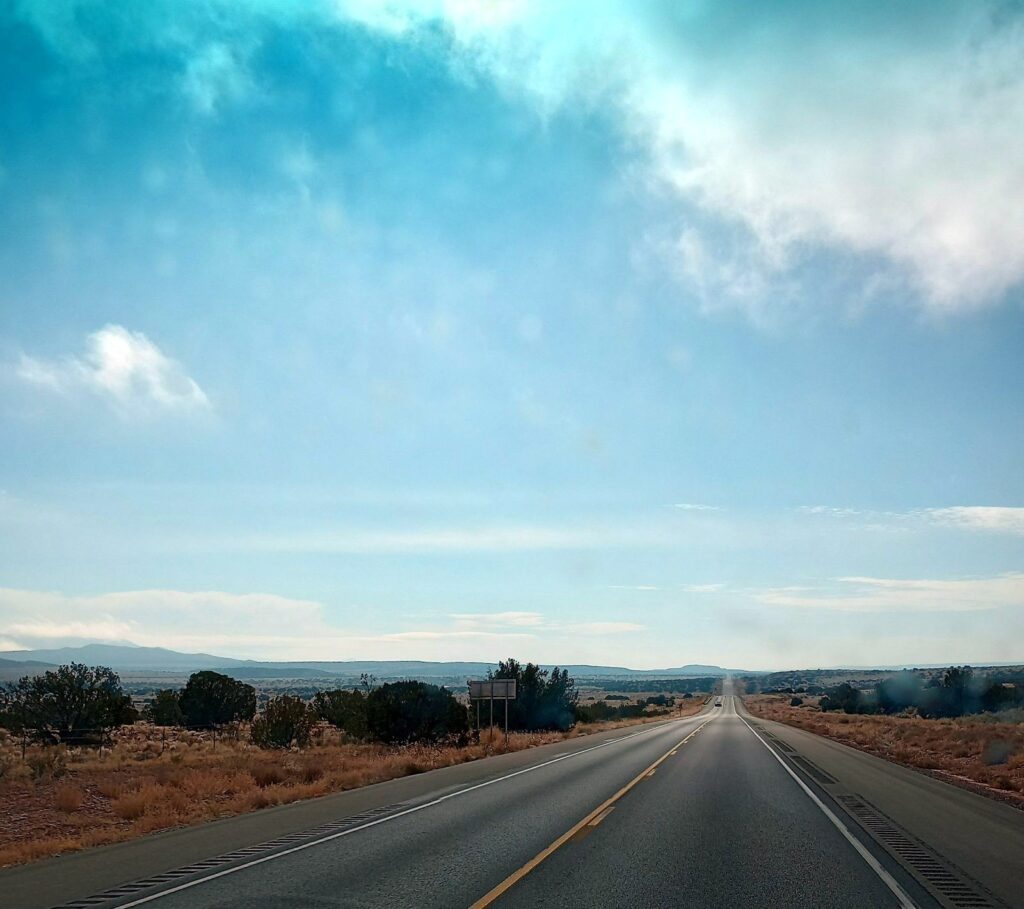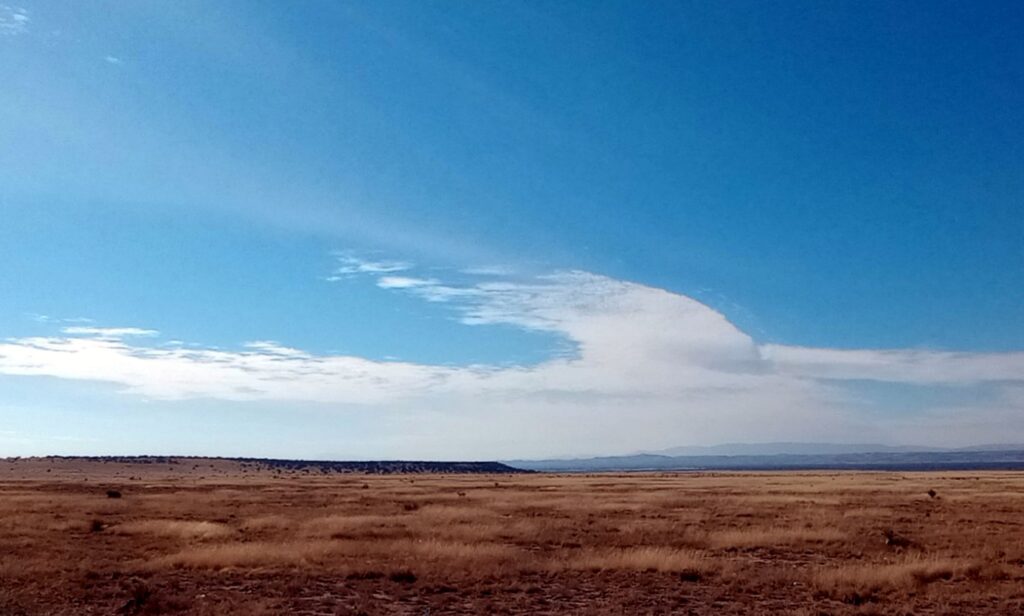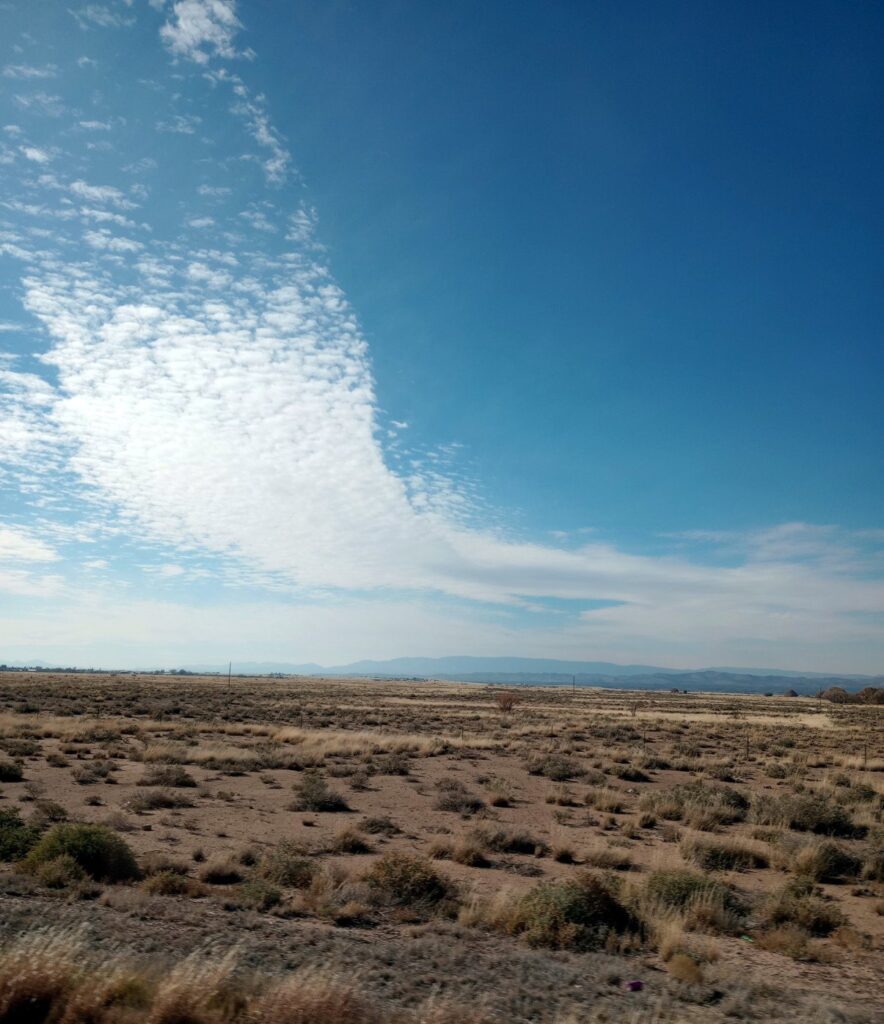 We had aimed for Las Cruces thinking we might look at some RVs Mark had seen on sale there, but when we got there, he figured out that all the ones he had seen listed there were the same RV and it looked like a scam. I had looked for a hotel online and couldn't find anything in our price range, and it was still bright and sunny out, so we plotted a new course for Lordsburg, closer to the border of Arizona.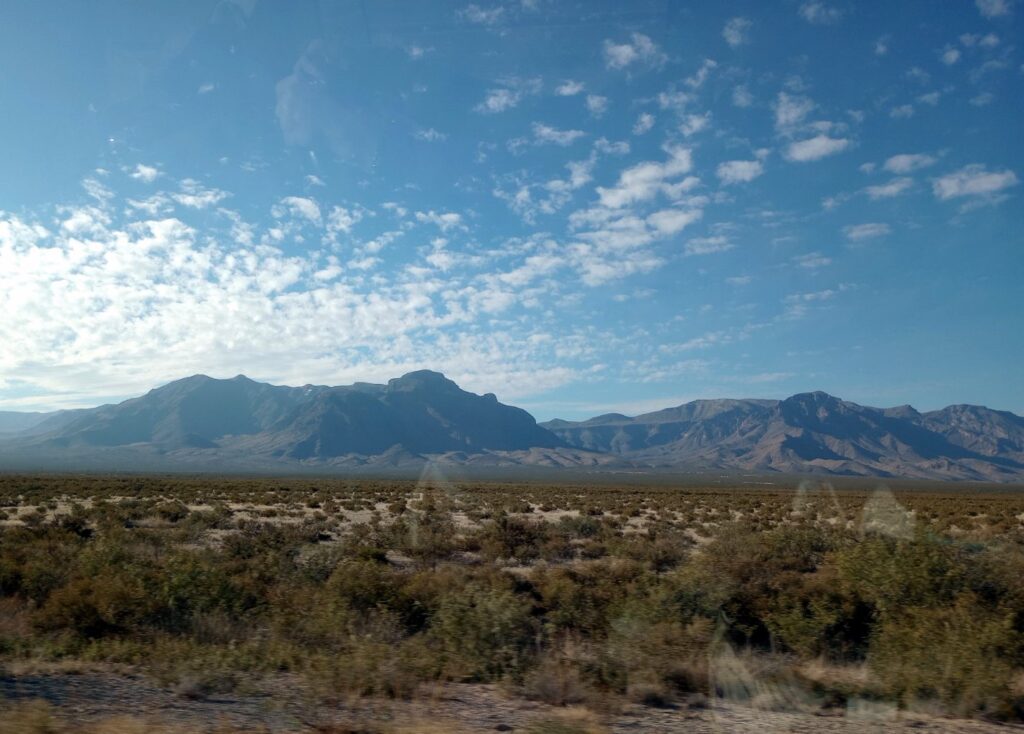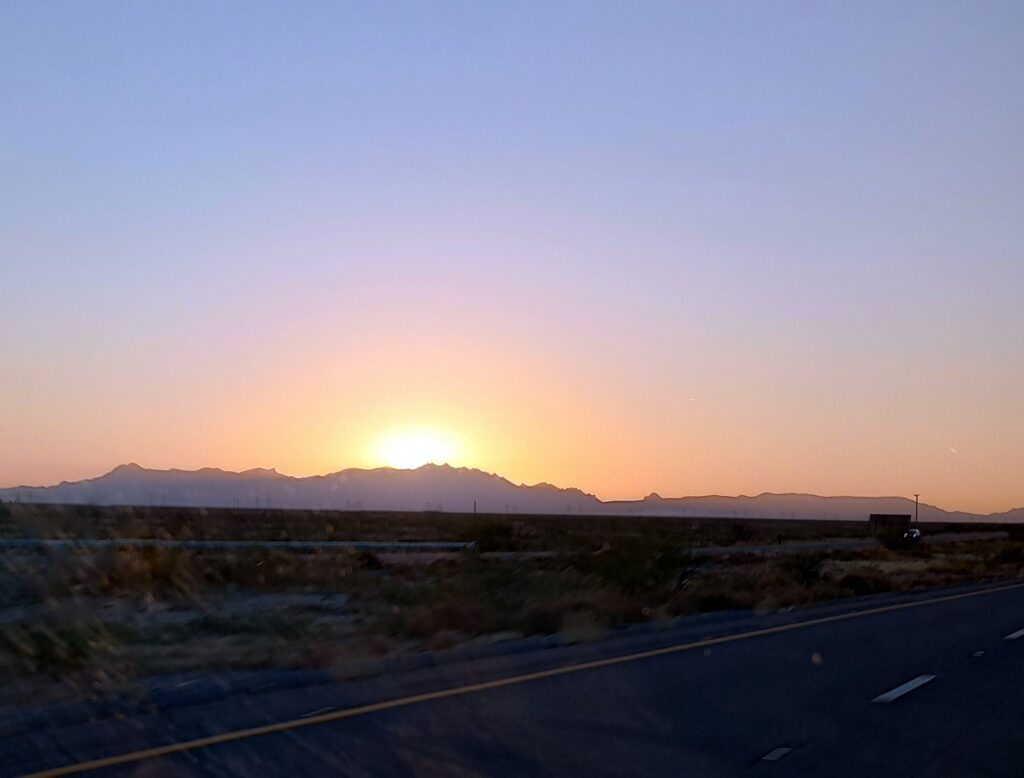 I have learned this week, that there are sites you can book hotel reservations on, but the price listed on the site ends up being way less than the actual price. I was looking at one in Las Cruces that was listed as $58 dollars, but when I called, they said the total would be $106. We have been paying those kinds of prices, but I have been trying to figure out how to get hold of the actual hotel so that I can get the real price. I am learning not to trust any of the various hotels owned by Wyndham!
As I was looking for a place in Lordsburg, I finally found a phone number that went straight to EconoLodge. They quoted me a price of $78, and there were no hidden fees. It's a really nice place!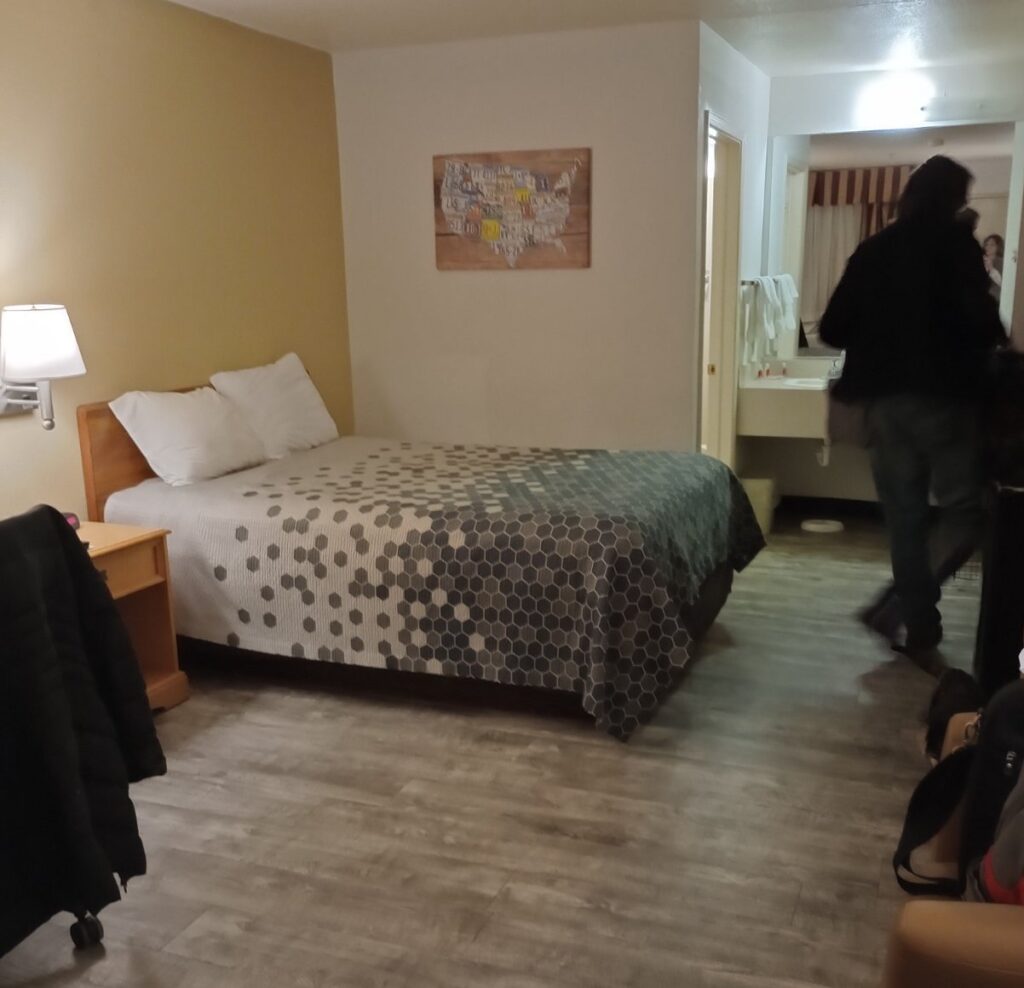 We are only a couple more hours away from Tucson. It will be so nice to finally get there and not have to deal with hotels anymore!