We did manage to arrive in Tucson on Saturday afternoon. I was so excited to be getting close, I took lots of pictures and had to sort through them all yesterday, so I'm finally ready to report on what has been happening in the last few days!
First, Saturday: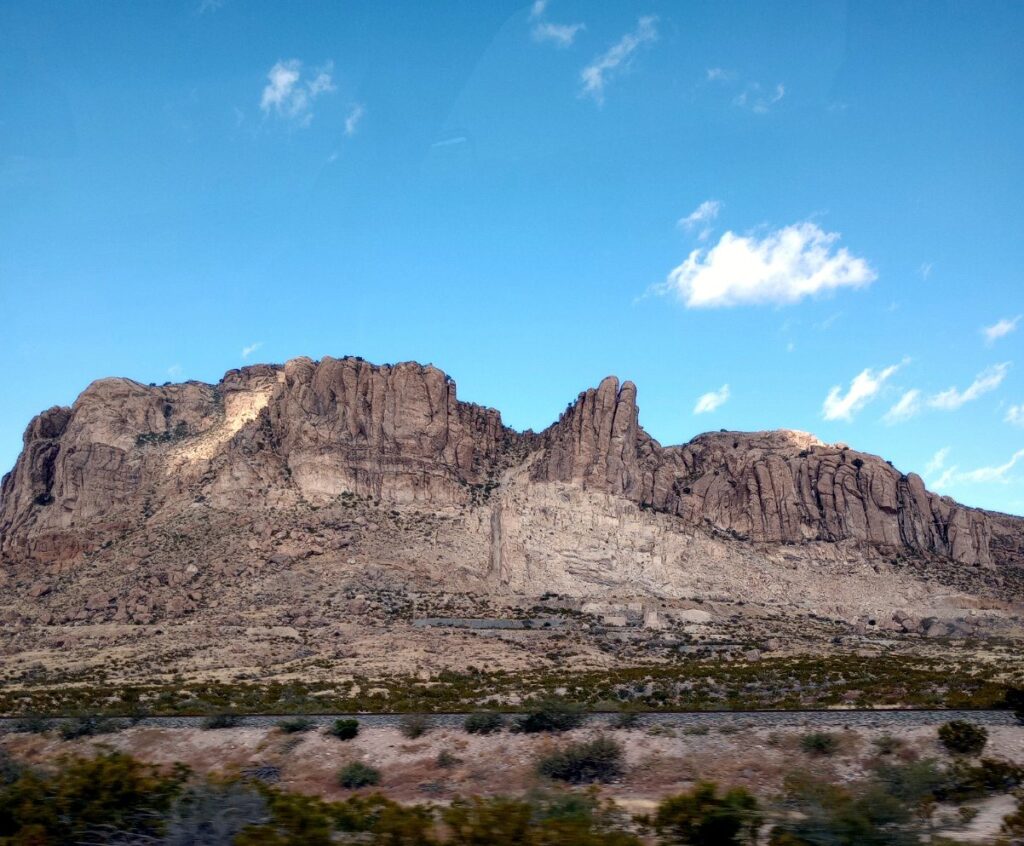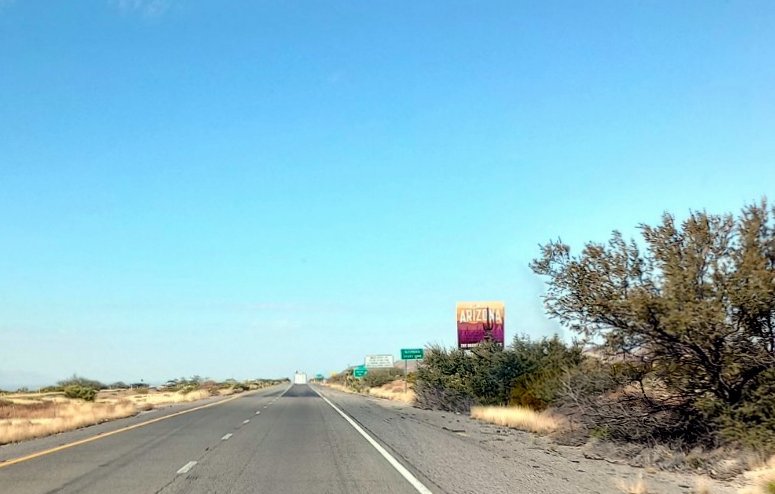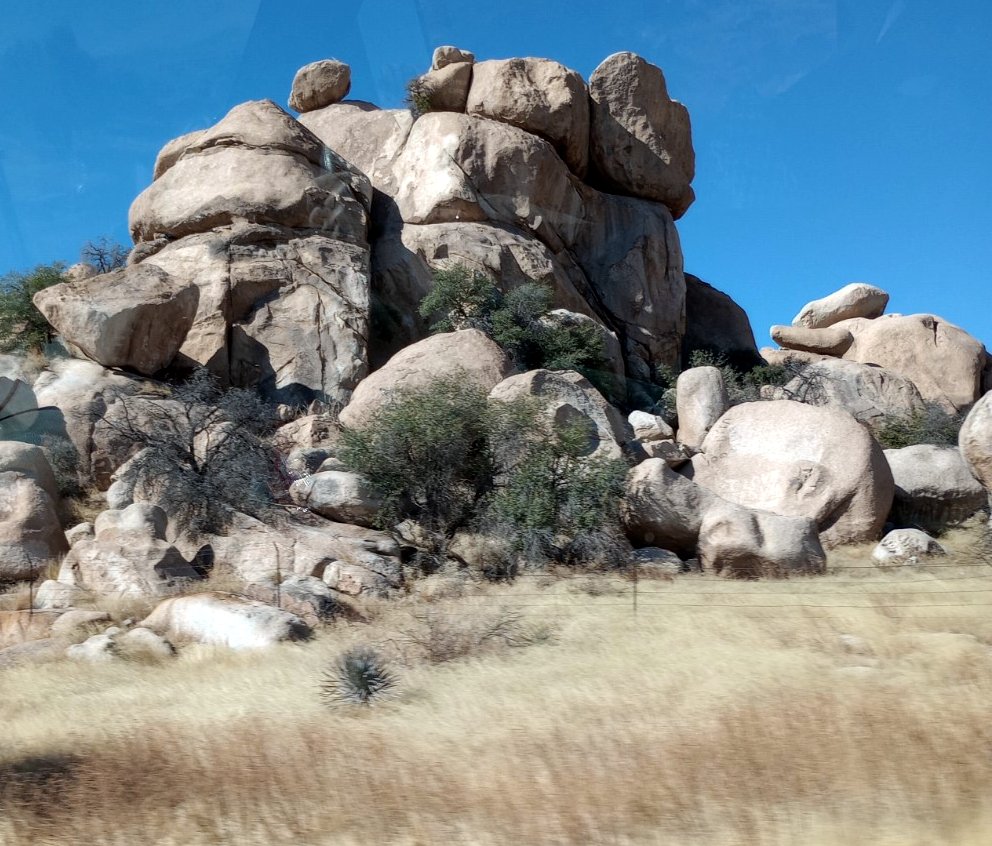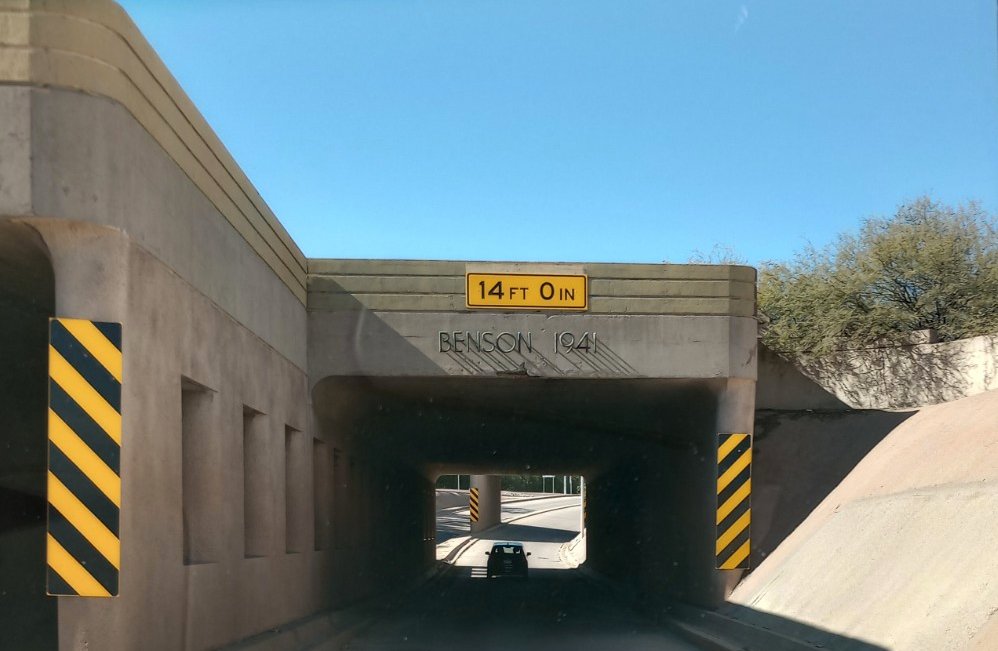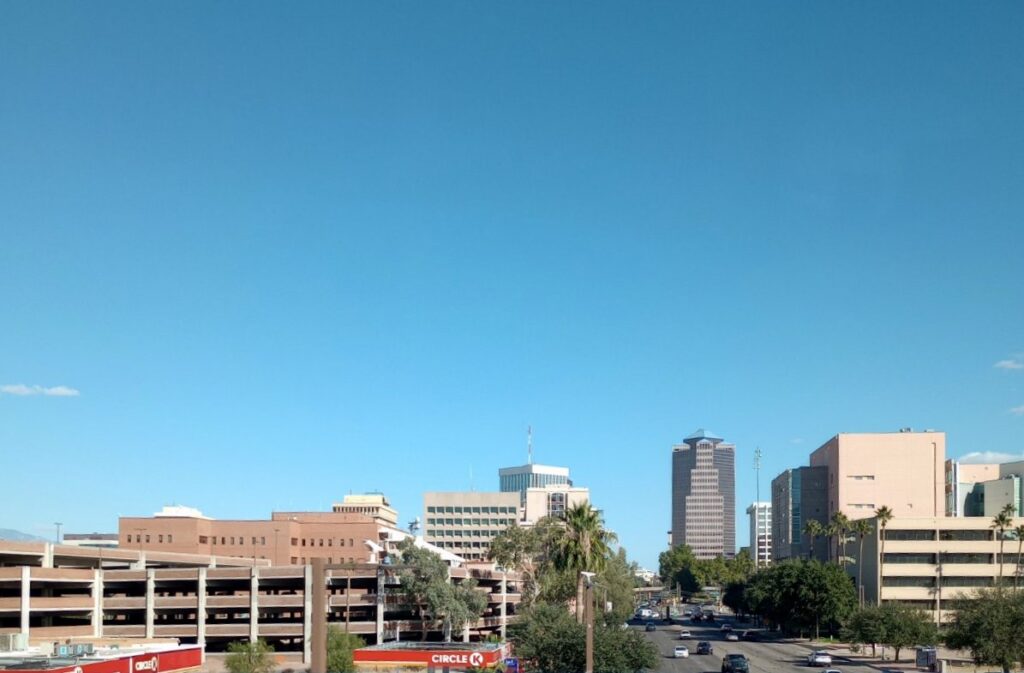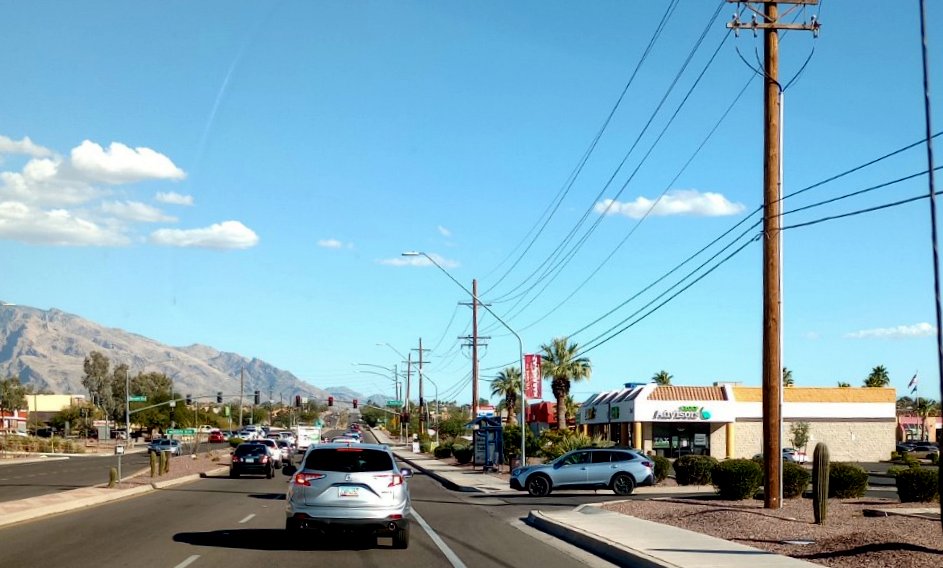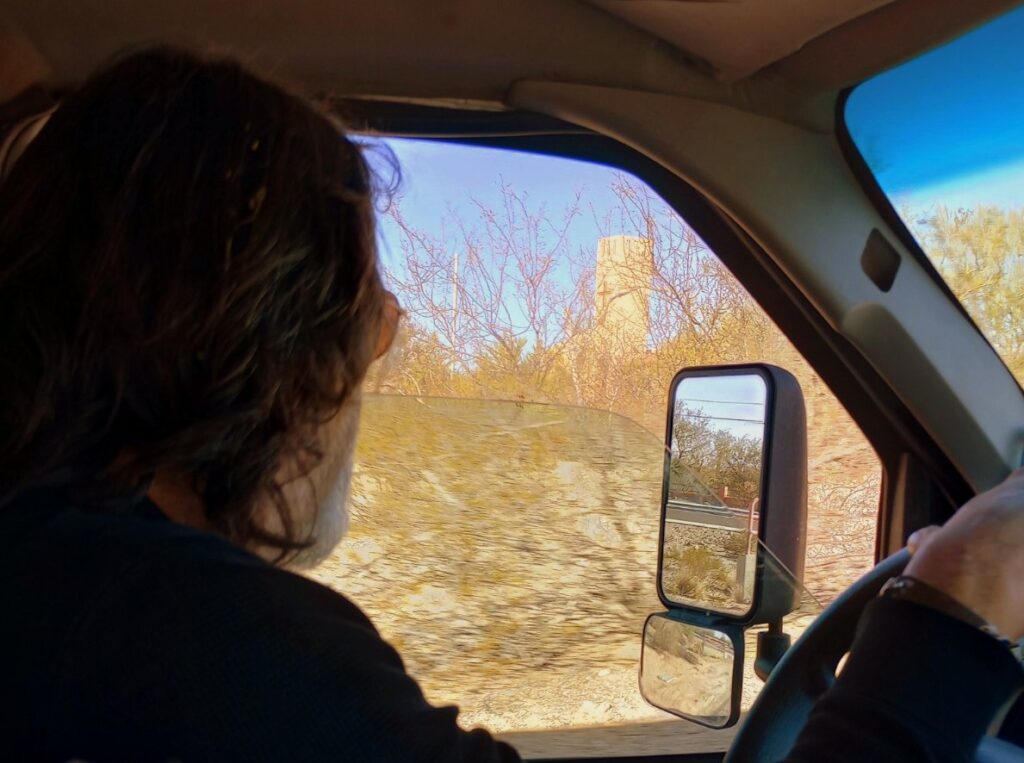 My church, NW Community Friends Church, has 3 full-hookup sites for RVs in the back parking lot. Our friend, Serenity, will be staying behind the church with us for the winter. She arrived about a week before us and offered to let us stay in her trailer until we can find a new RV. She moved herself and her 3 dogs and a cat into her van until then. We were so relieved that she made the offer because otherwise, we didn't know where we were going to stay once we got down here. God bless Serenity!
The first thing we needed to do on Saturday was to go to the laundromat. We had run out of clean clothes on the trip. We also had dinner out, and by the time we got back, we were exhausted. Day one of me not writing my blog…
Sunday, yesterday:
We got up and went to church in the morning. It was so good to see everyone again. There was a time during the prayer service before the regular service when the microphone was left open for people to come and share prayer requests and praises. I got up and as I walked to the microphone, I heard my pastor's wife, Allie, draw in her breath sharply and say, "They're here!" When I got to the microphone, I said, "Hello, Tucson!" I told them we were thankful that God brought us here safely!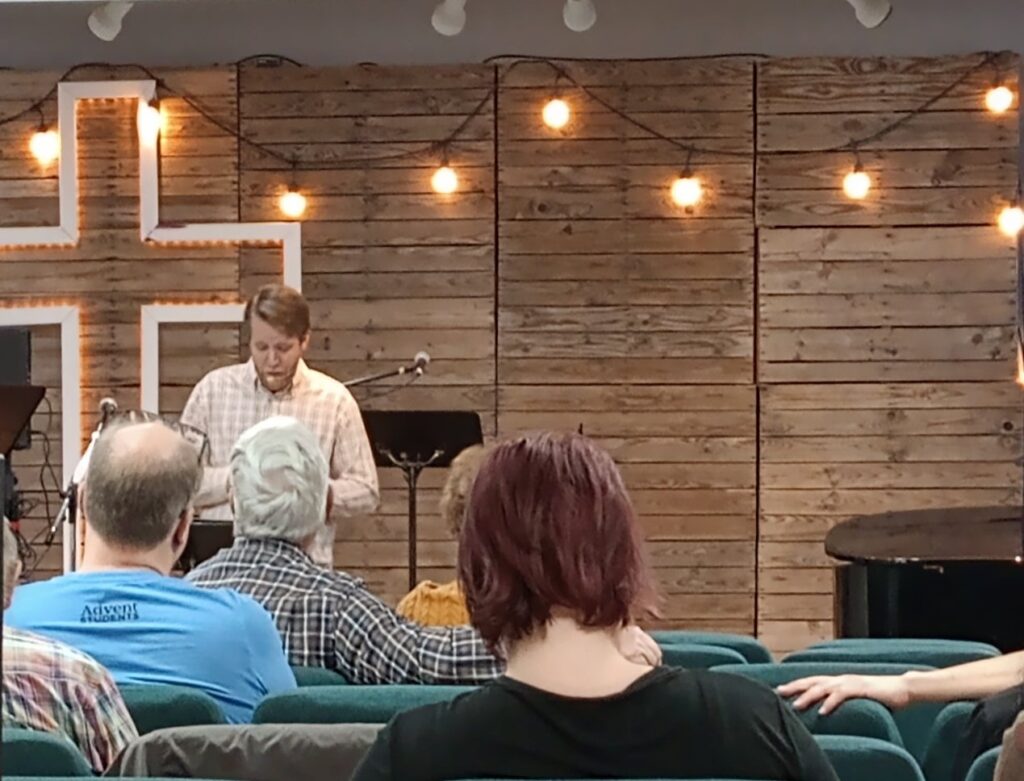 After church, we went out to dinner and then went to several RV dealerships to look at what they had. There was an RV that is one year newer than our current RV, 2 feet shorter, but the inside was a little nicer than our current one. The outside was sun-baked. It might do in a pinch, but so far, we still like the one in Benson better.
We got back in time to go to a Thanksgiving potluck between my church and another church that shares our building on Sunday evenings. The food was plentiful and good. We got to hear a little of the history of the other church and they got to hear ours. The 2 churches intermingled at the tables and had a chance to get to know each other.
After it was all over, we came back to the RV, and Serenity came over and visited with us for a while. Then I spent the rest of the evening processing all the photos from the last day of our trip. By the time I finished that, I was tired so I went to bed. Day two of me not writing my blog…
This morning, Mark and I went to a restaurant for breakfast and then to a truck stop for a shower. We ran a few other errands and then came home where we spent the afternoon talking with our credit unions about how much we could pre-qualify for on a loan. We had a sort of competition going about whether my credit union or his credit union has the best deal. Mine won!
Mark wants to go looking at a couple more RVs tomorrow and then I want to pick and make an offer before Thanksgiving. I would be very thankful if we could move into an RV by then!