He is risen! He is risen indeed!
This morning, Mark and I got up early to finish getting the RV ready to roll before church. Kader and I sat up near the front while Mark took his usual place in the back. The church had several special things going on.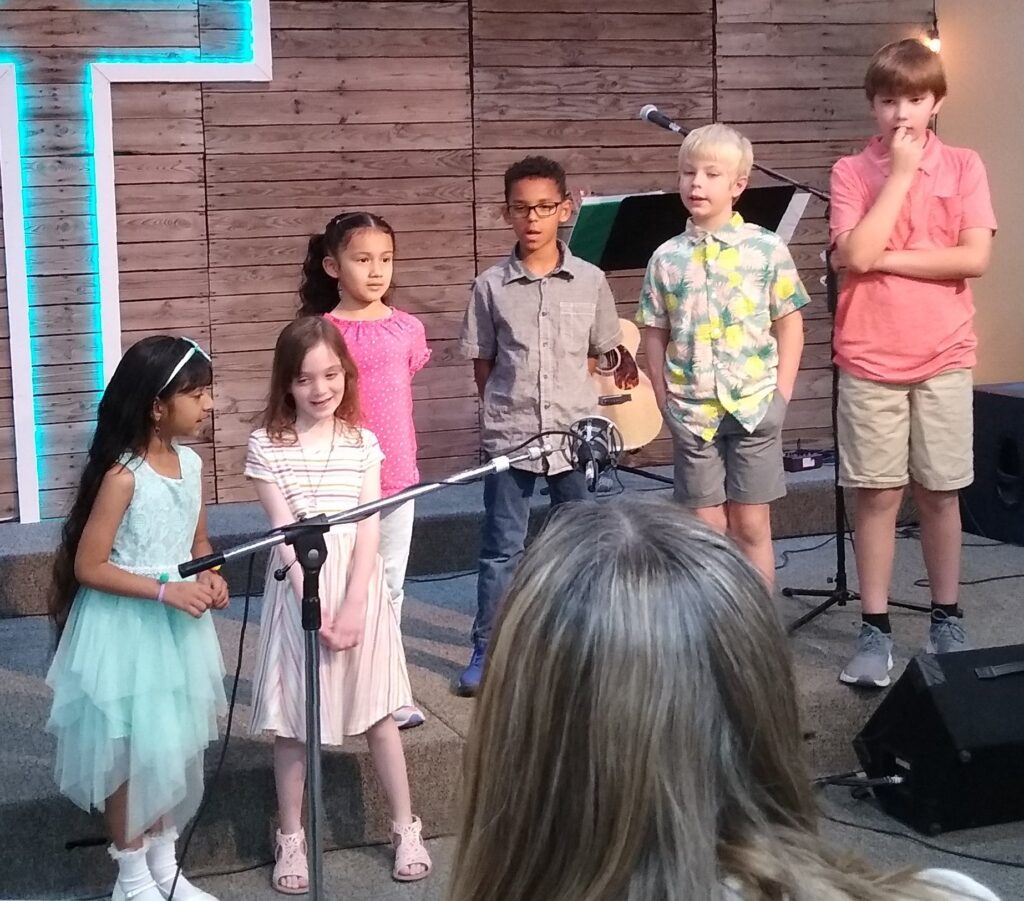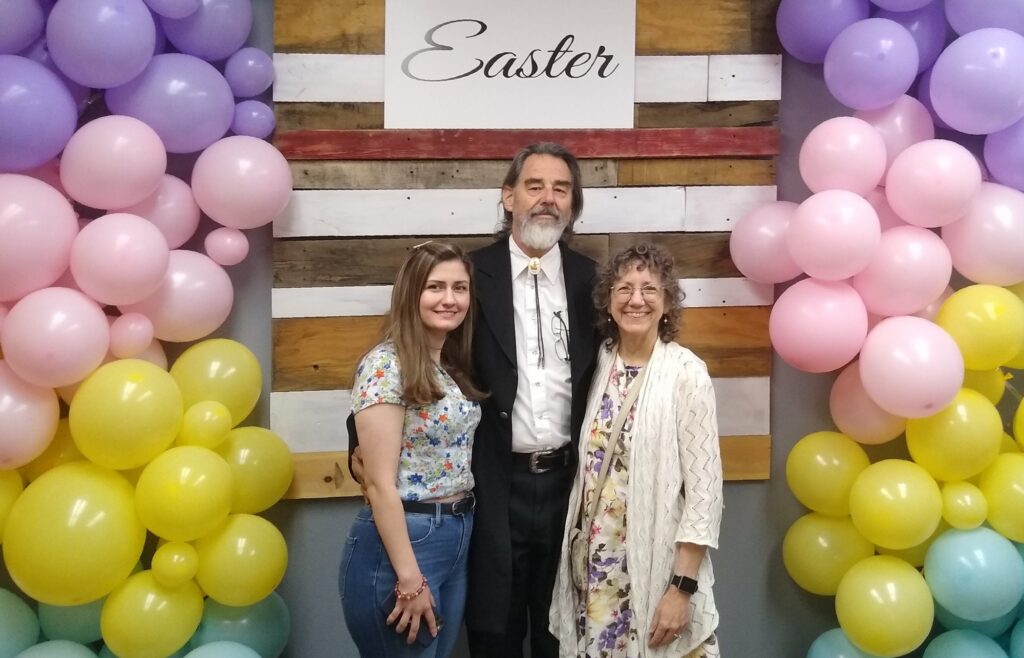 While adults were getting tables set up and food placed on them for a potluck, the children went out Easter egg hunting. Then we all sat down to eat and afterward I went around saying goodbye to all my friends. It took a short while after we left the potluck before Mark put the RV in drive and Kader and I pulled out of the parking lot behind him. I waved goodbye to our winter home. It was hot out when we left.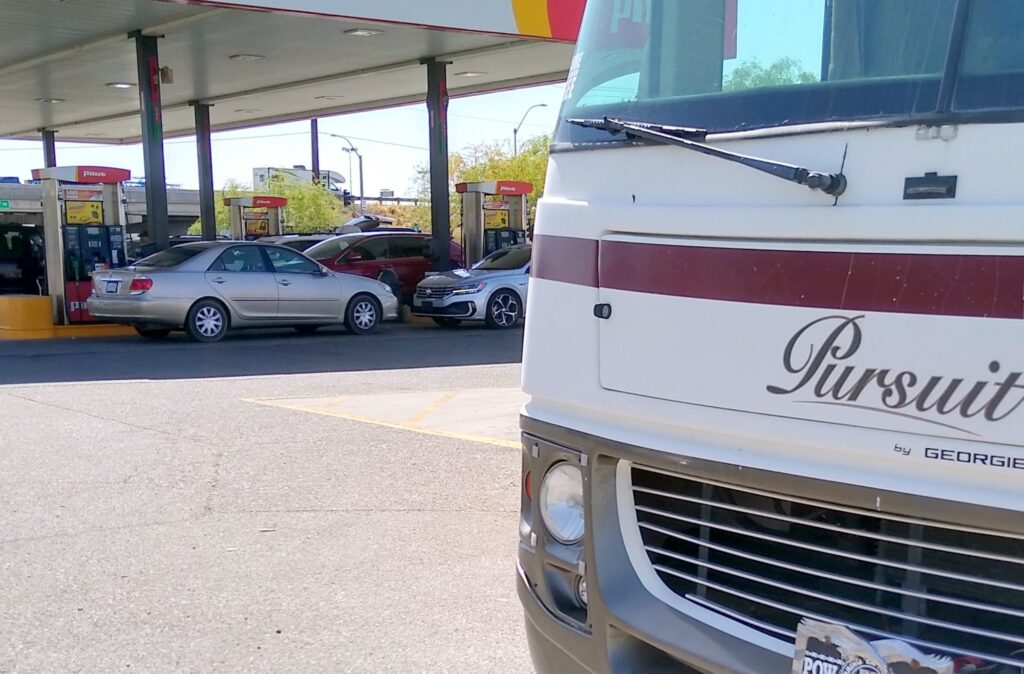 Kader and I had a nice talk in the car. She invited us to come to Turkey someday and she said, "Don't stay anywhere but at my house. I will show you around and I will cook for you!" She is so sweet!
We made a short trip of it today because we got such a late start. When we entered New Mexico, we finally entered Mountain Time, so we are now one hour earlier than our family and friends in the Pacific Northwest, and one hour later than our friends in Door County!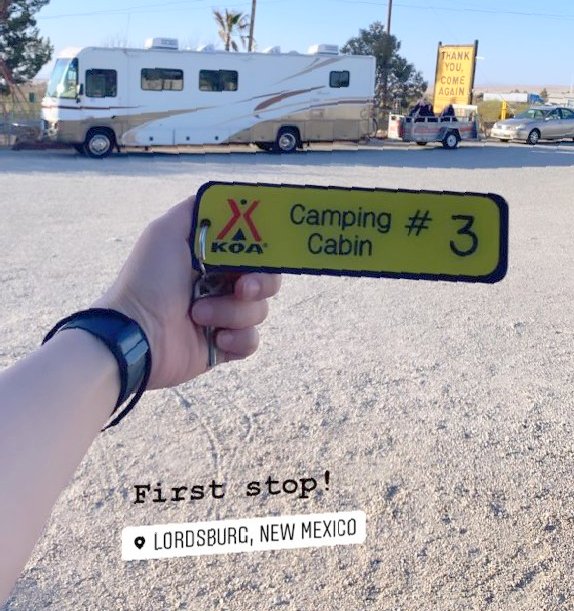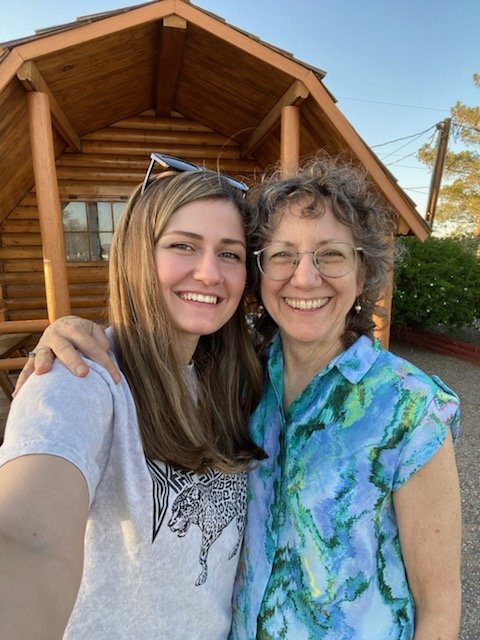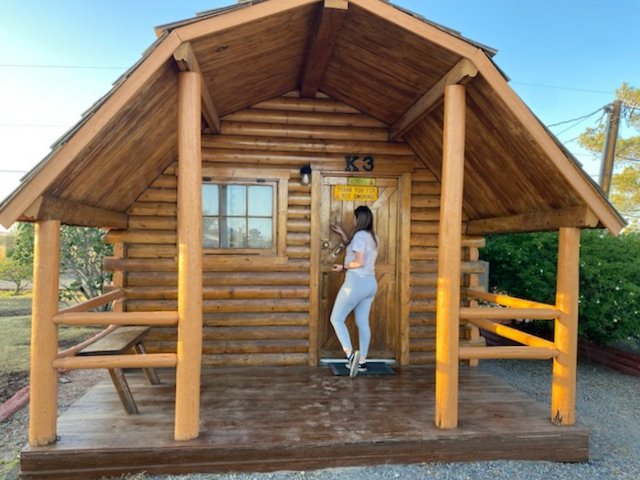 We have been watching The Chosen seasons 1 and 2 with Kader all week and tonight was the last episode of season 2. She is as into it as we are and we are all eager for season 3 to begin. If you haven't yet seen it, look for season 1 on YouTube. Thursday night, we had a chance to show my pastor and his family one of the episodes. He told me this morning that he has been hearing about it for several years, and he said that the episode he watched with us did not disappoint. It isn't your typical Christian show. You'll laugh, you'll cry, you'll fall in love!