Yesterday morning, while I was at work, Serenity texted me and said that Jose's father in El Salvador had just passed. They knew he was dying of cancer, so it wasn't exactly a surprise, but you're never really prepared for something like that. It was because his father was dying that Serenity and Jose pushed their wedding date up to December. I picked up some flowers after work and took them over to Jose, and Mark had just gone into their trailer to give Jose his condolences. Jose showed us videos that his nephew has been taking of the funeral.
In El Salvador, the funeral begins as soon as they can get everything together on the same day. The living room at his parent's house was turned into a funeral parlor with a piece of clear plastic over the open coffin. The room was full of flowers and there was a mariachi band. Jose told us that the funeral would last through the night and into today before his father was buried. Jose doesn't cry.
Other than that, I had a good day at work. I started calling our clients a few days before New Year's, and I finally finished all our calls yesterday about 15 minutes before we closed. We have nearly 1400 clients, the biggest office in the southwest district, and as soon as I finished the first round of calls, they had me start on a second round of calls, but fortunately, in the second round, I had less than 300 calls left to make. Not to fear though, my boss says she still has things she needs me to do to finish out the tax season.
Mark took me out to dinner last night at an east Indian restaurant my pastor told him about. We drove a ways north of where the church is, alongside the mountains we can see from our place behind the church.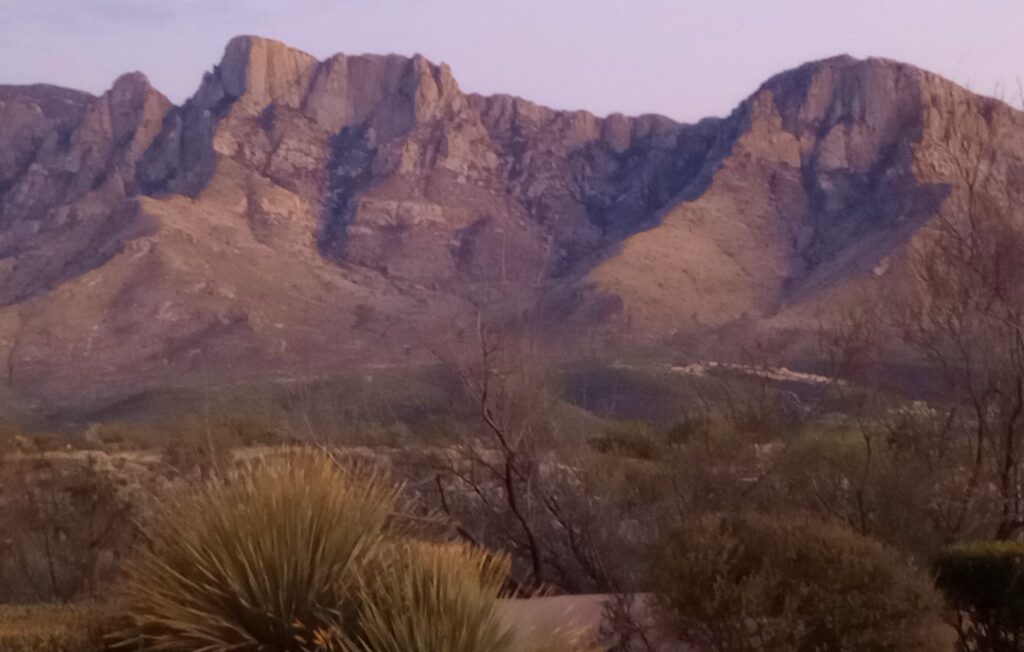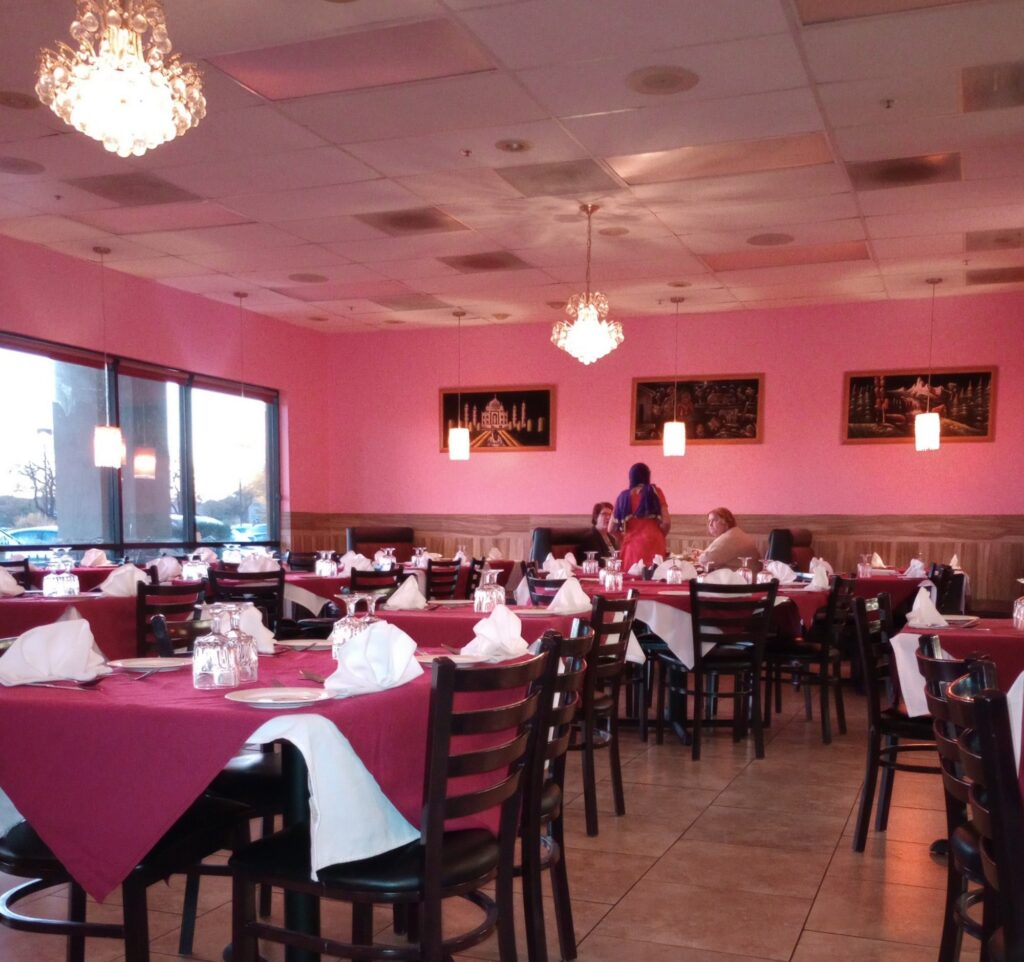 The restaurant was elegant and the food was delicious. Mark had a curried chicken dish and I had vegetarian rice and vegetables. We also ordered some naan bread. There was so much food, we ended up with leftovers to bring home. Yum!
On Monday and Tuesday of this week, the church is going to resurface and re-stripe their parking lot, so after church and a potluck today, the 3 RV/trailers had to be moved for a few days. Serenity and Jose left first. They are going to stay on BLM property south of Tucson.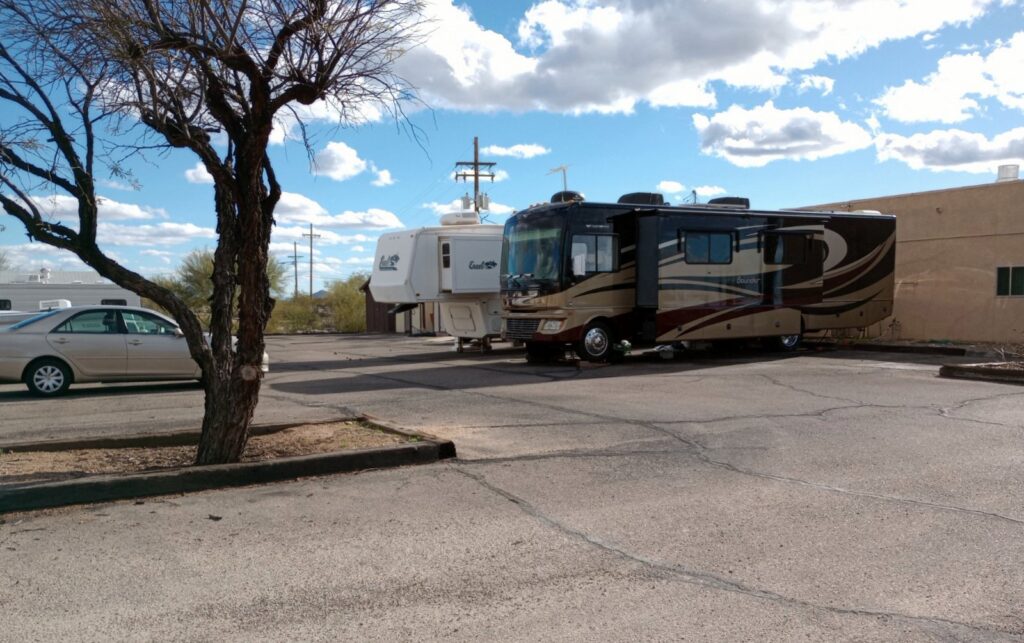 Mark and I took a bit longer to get ready. Mark's 2 business vehicles were left on the gravel driveway behind where my car is parked in the picture above. Mark had a little trouble getting the RV started, but it finally turned over and we headed down to the fam camp at Davis Monthum Air Force Base. We had a couple of stops to make along the way, so we didn't get into camp until after dark.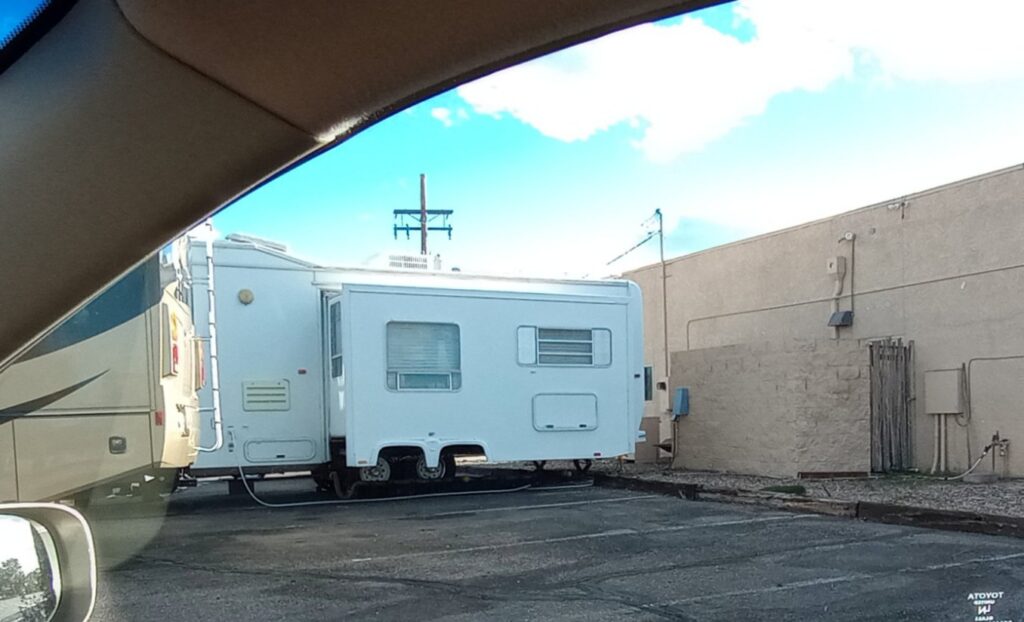 Just as we were pulling out, Davis's uncle showed up with his pickup truck to pull his 5th wheel out onto the gravel driveway. That's as far away from the parking lot as Davis is going to get. He's a young man, about 38, who has been living on the other side of us while helping out at the church. He is preparing for ministry, but he still has lots of questions about Christianity and he and I have had some interesting talks.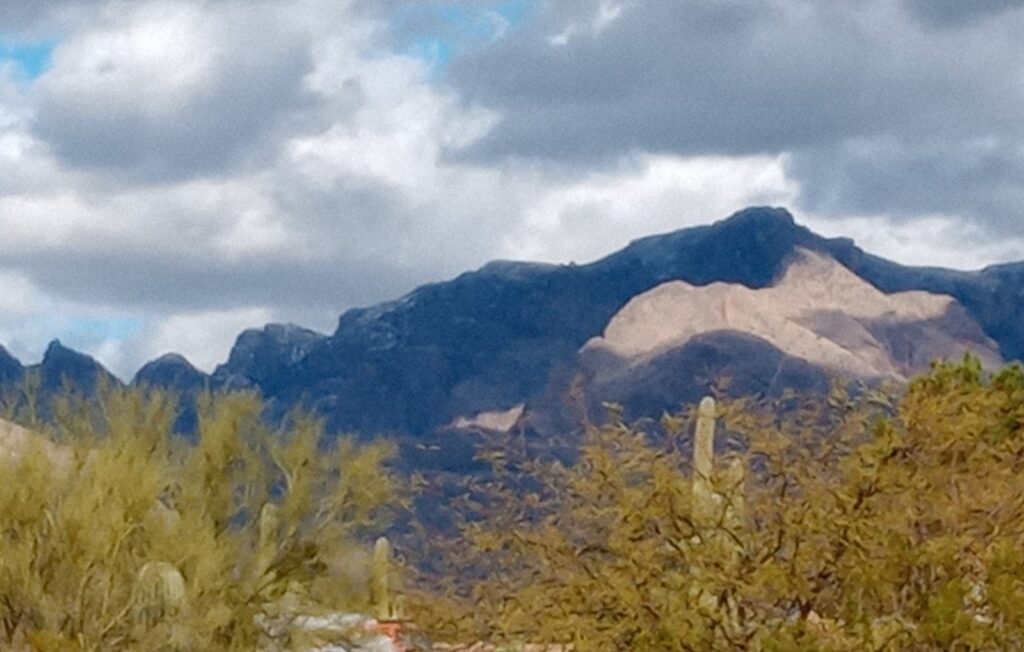 Tomorrow, Mark and I are hoping to take Serenity and Jose to see Tubac, an artsy town south of Tucson that we took Kader to last year. Hopefully, I'll have the time and energy to write about it tomorrow. In the meantime, prayers would be appreciated for Jose and Serenity as they grieve.