Most of you probably aren't aware of this, but I got my BA in Pastoral Ministry at Marylhurst University in Oregon in 1990. I had hoped to become a pastoral counselor, but I went on for a Master's in Art Therapy and dropped out just before I was supposed to do my practicum. Anyway, the closest I ever came to using my Pastoral Ministries degree was to be an interim church secretary for a year. When the regular secretary came back, I couldn't even find another job like that.
Several months ago, our friend, Serenity, got re-engaged with a man from El Salvadore whom she has known off and on for seven years. His name is Jose. He has been very good to her. They had planned to get married this coming spring, but Jose's father has cancer and it's looking like he won't make it much longer, so they've moved the date up to a couple of weeks from now so that his father can watch it on WhatsApp. For those of you who don't know what that is, it's kind of like Zoom.
Jose doesn't have any family here in Arizona and Mark and I are the only people here that Serenity really knows. Serenity thought the wedding would be simple with so few people, but several people have asked if they can come, at least online, and I have been taking her around to get things for the wedding and suggest things she could do. I have enjoyed doing this with her. Serenity has been a little stressed, but she's finally starting to get into it!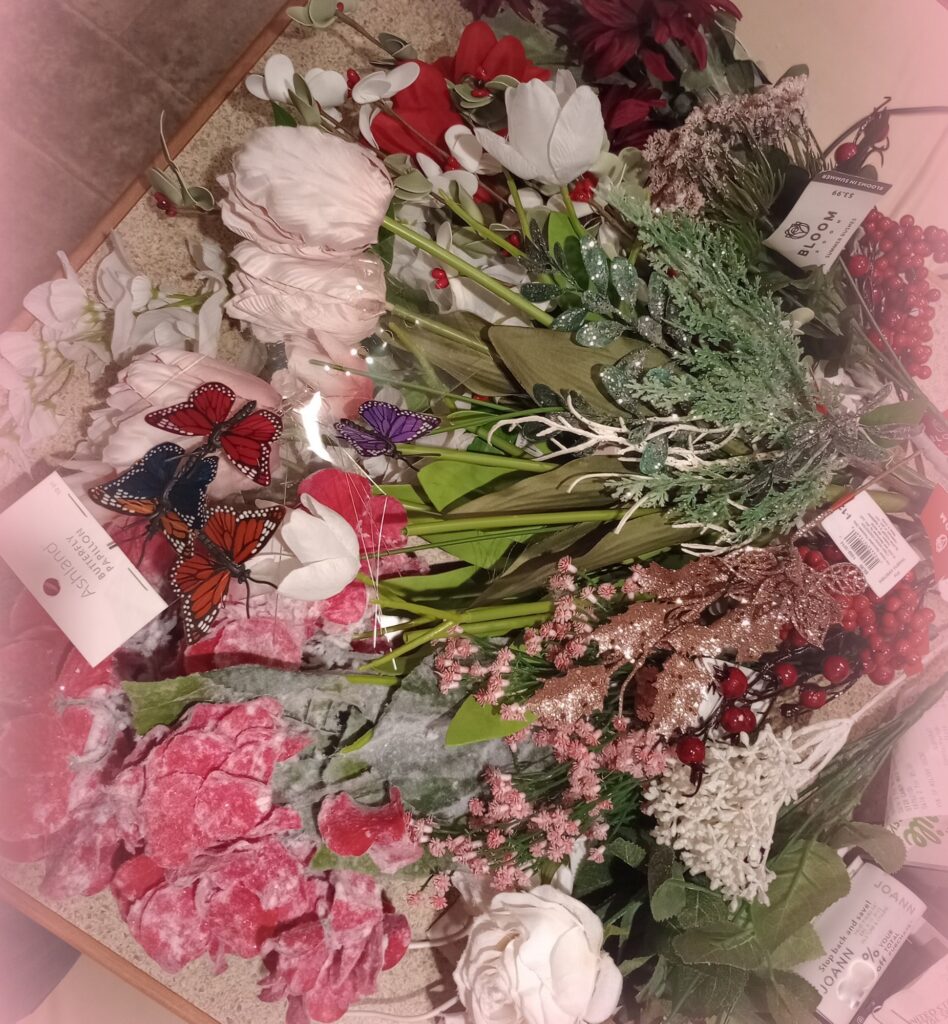 One of the first things we started trying to find was someone to officiate at the wedding. Serenity wants the wedding to be bilingual even though Jose can speak English fairly well. She wants to honor his culture, so I started out by asking my pastor, Adam if he could officiate and his wife, Allie, who speaks fluent Spanish, could translate. December, as it turns out, is a really busy season for a pastor — especially for a father of four young boys. Pastor Adam and I tried to think of other options. There's a younger man at my church named Timo who is trying to raise money to go on a mission to Oaxaca next spring. He speaks fluent Spanish and my pastor sent me a link which I forwarded to Timo on how to get ordained to officiate at weddings. We waited a couple of days for Timo to think it over, and he called me this morning and said he can't do it but that he'd followed the link I sent for getting ordained and said it was easy. So after hanging up from talking with him, I went to Universal Life Church Ministries online and got ordained to officiate at weddings. I'm finally going to get to use my Bachelor's degree! Now we just need to find someone who can translate for me. I hope to speak with a Hispanic woman in my church tomorrow. Stay tuned!