A man in my church has a grandchild named Ashton who came for a two-week visit starting during the 4th of July weekend. Gene and his wife work all week and he didn't want Ashton to be home alone, so he asked if Ashton could come to my place while he works. I readily agreed!
Ashton is fourteen (almost fifteen) years old so I asked Ashton to be my intern for the next couple of weeks. We've had a great time together this past week. Ashton helped me get my business space organized and has been helping me make kits. Also, because it's been too warm for Mark to take Tucson to work with him, I send Ashton out to play with Tucson periodically. We've been having so much fun together, I've almost come to think of Ashton as my grandchild!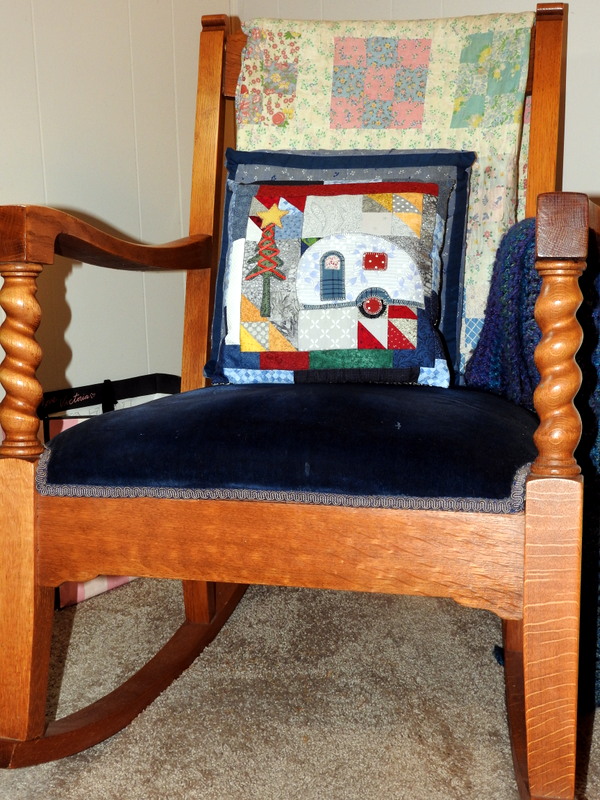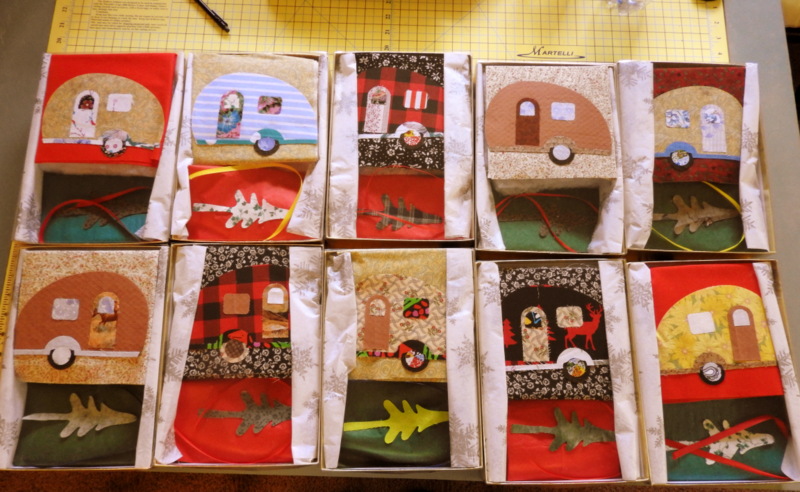 Dobby has been in such a bad way this week that I made an appointment for him to see the vet on Friday, but I missed the appointment because I got turned around. Ashton took a picture of Mark and me giving Dobby his subcutaneous infusion on Monday.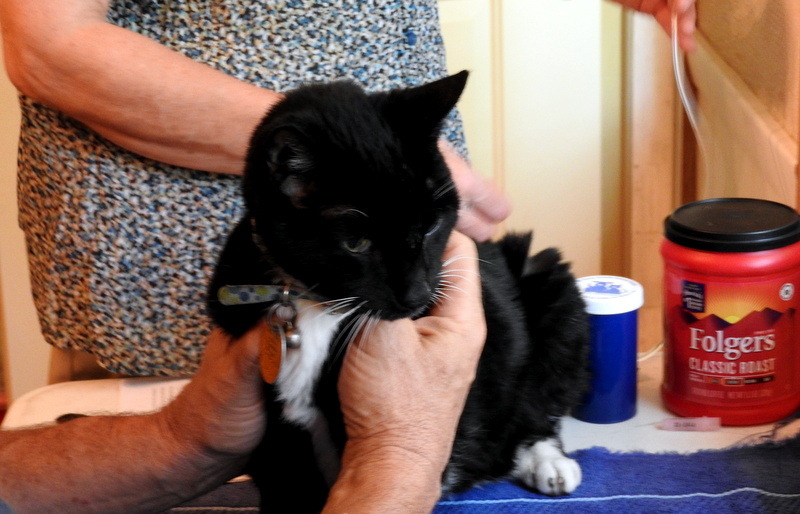 Ashton was taking pictures of this process on Monday when (s)he suddenly got dizzy and started staggering back with pale lips. Mark and I got Ashton into the craft room where we had a fan running and I gave Ashton some juice. Ashton's lips regained color. We don't know whether it was the heat or a drop in blood sugar that caused Ashton to blackout, but fortunately, it hasn't happened since.
Over the 4th of July weekend, we anticipated that Tucson would be freaked out by the fireworks, so we gave her something to calm her down. We didn't think we'd need to do this after the weekend, but periodically this week, night and day, there have been loud blasts that Mark said sounded like dynamite. Every time it happens, Tucson begins to panic. I'm sorry, Mom, but Tucson ripped the vinyl cover you sent us for the couch.
Last night, after hearing a loud blast again, I called our neighbors across the street and asked if they knew where it was coming from. Lynn had gone outside to look and she said that she could see smoke coming from a house up the street from us. Her German Shepherd dog, Sasha, was also freaking out. We agreed that both our households would do something about it if it happened again.
This evening, after Mark came home from work, he was playing with Tucson out in the yard when there was another loud bang. Mark brought Tucson in and then headed up the street. He could see Lynn ahead of him, and when she turned and saw him, she asked, "Are you heading the same place I am?" Mark said yes, so they went together to confront the neighbor. They had a talk with the neighbor who promised to stop shooting off whatever that loud noisemaker was. When Mark came back, he told me that if I hear that noise again, I should not hesitate to call 911.
Just now, I heard some lighter fireworks. Tucson was sleeping under Mark's desk, but she came out with a worried look on her face. I told her it was OK and she could go back and lie down, so she did. I hope all the celebrations end soon!