Today, Mark was home and Ashton was here so we did some work and we did some play! Ashton and I have been starting out each day by watching an episode of The Chosen about the life of Jesus. If you haven't seen it, you can get it on your computer by googling The Chosen and Episode 1 or whichever episode you are on. I highly recommend it. It's the best portrayal of Christ I've ever seen. He has a twinkle in His eyes!
Mark has been working on building his desk for the craft room and another set of shelves where I can put bolts of fabric. Ashton and I went in and cleaned the RV in preparation for Ashton to come and spend the night with us tomorrow night.
By then, it was lunchtime and Mark suggested we go out for lunch. We took Ashton to the Ice Cream Factory where we all ordered sandwiches. They don't allow indoor seating right now, but they do have some nicely spread-out outdoor tables, so we sat under a shady tree and ate lunch. After lunch, Mark suggested getting ice cream cones. I bowed out, but Ashton agreed. Both of them are lactose intolerant, so after they had ice cream, we had to go to the store and get some Lactaid for them. I guess the ice cream was worth the pain to them.
When we got home, I dressed Ashton up in my riding boots and leathers and helmet so that Mark could take Ashton for a motorcycle ride up to Northport. That's one of the most fun roads to ride a motorcycle on in our area. I followed behind in the truck and took pictures!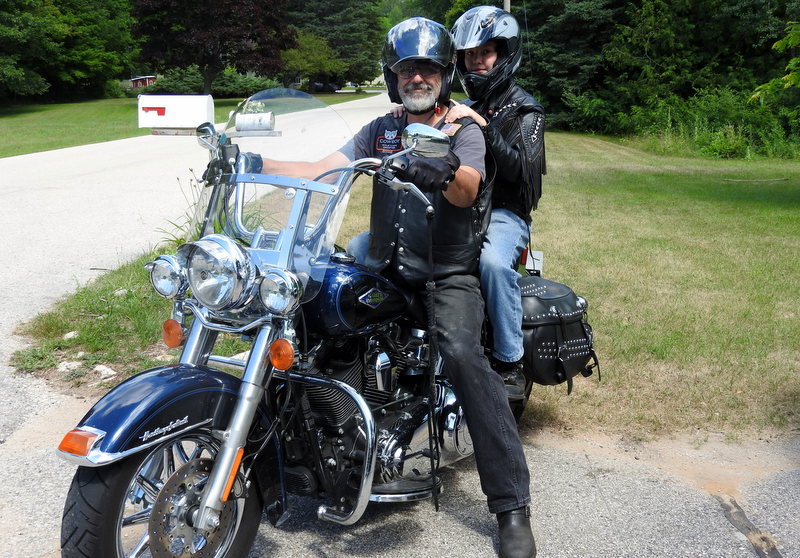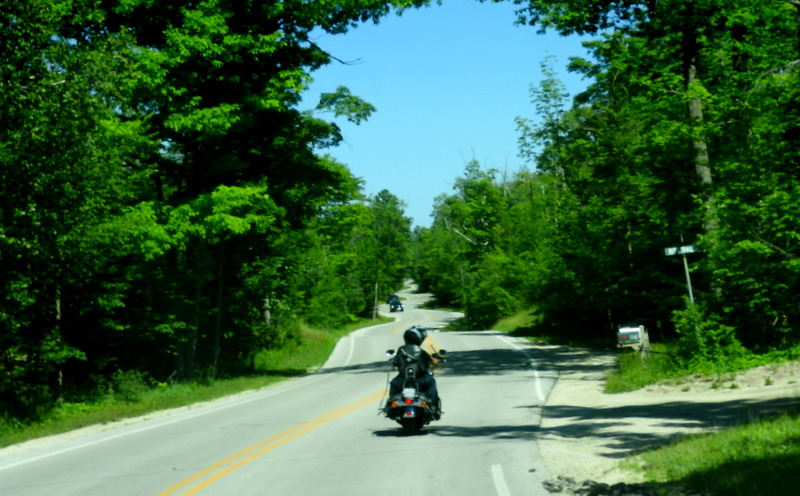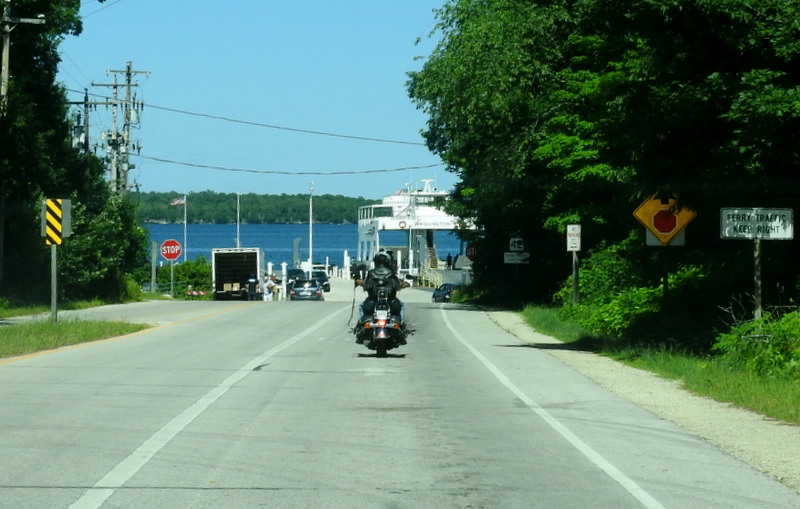 I pulled off on a side road right after taking this shot. I thought they were going to get turned around at the dock and come right back. They didn't see me pull off. We both waited for each other for a while. Mark and Ashton got off the bike to watch cars load onto the ferry and the ferry head out. They were waiting for me to show up, but they finally got back on the bike and headed out a way I didn't know existed. Fortunately, Mark turned back toward the dock when he got back out on the road and he finally figured out what I was doing and drove back to the dock and turned around so I could photograph them.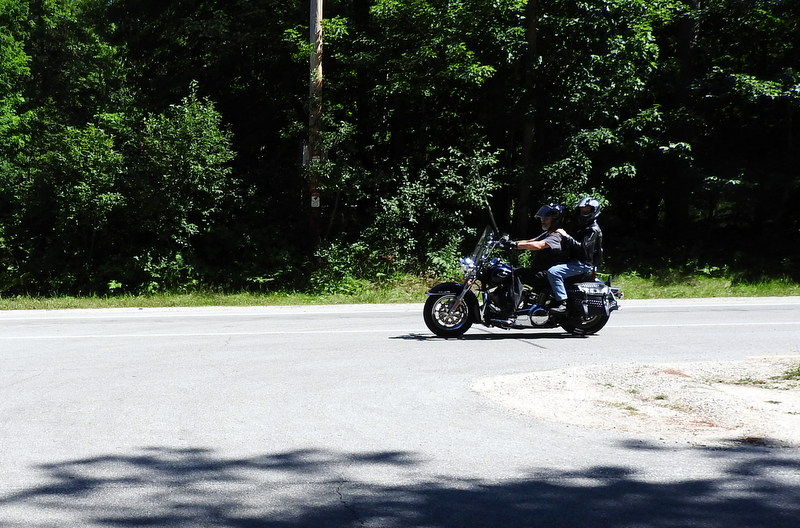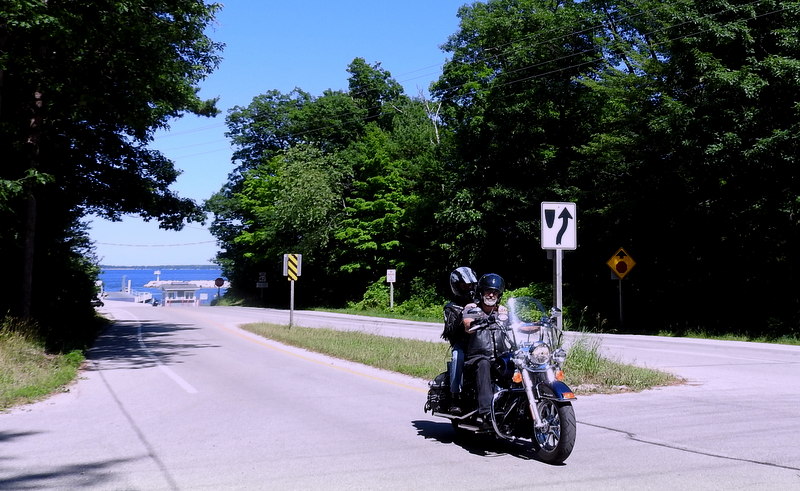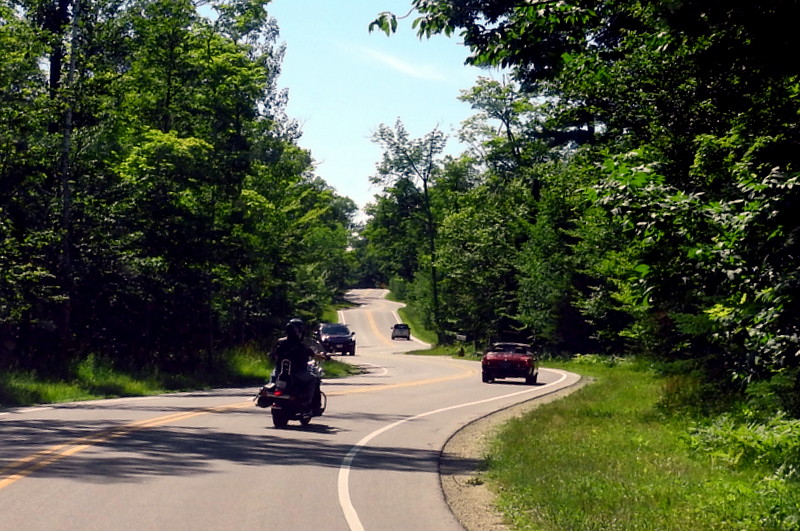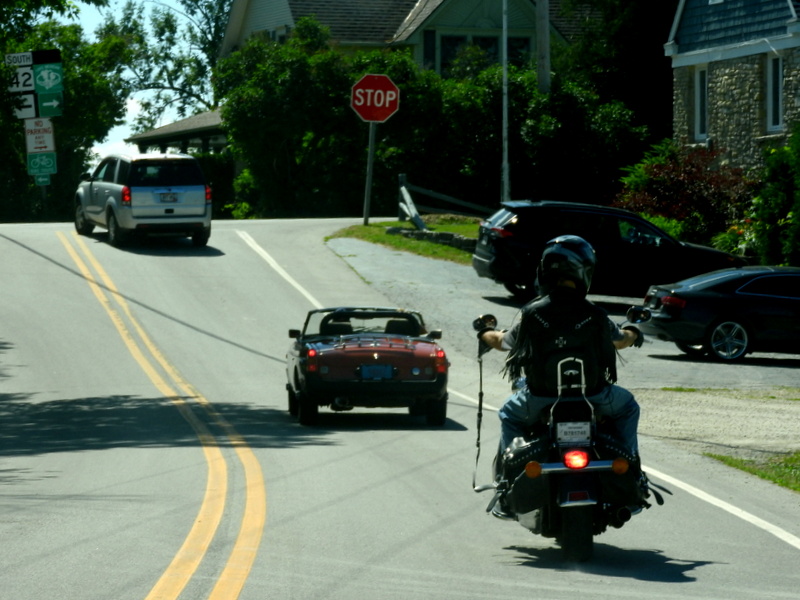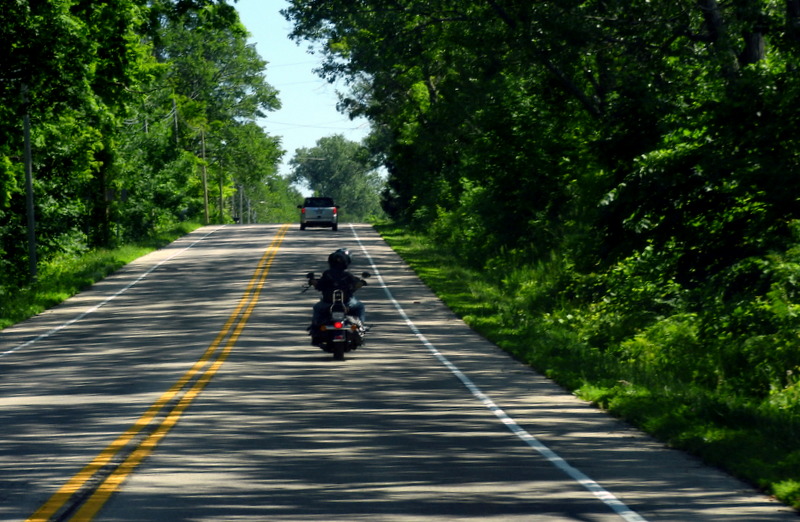 Ashton was happy when they got back home. It was the first time (s)he'd ever ridden on a motorcycle and (s)he liked it! There was just a little bit of time when we got back for Ashton to change out of my riding gear and get ready for Gene to come and pick Ashton up. We told him about the ride Ashton had just been on and I showed him inside the RV where Ashton will spend the night tomorrow night. We're going to let Tucson sleep in there with Ashton for protection. I let Gene know (s)he'll be safe.
I didn't get much done for my business today, but it was a good day nevertheless!