We have been so busy since we've been home – trying to move back into the house, getting Ashton set up in our RV, and getting all the stuff we moved back into the house put away – that I haven't had much time to write, so this will just be a quick message.
This morning, Mark and Ashton rode their bicycles from our house to Ashton's job, which will be starting tomorrow, so that Ashton will know how to get there by bicycle. The route we went this morning was eight and a half miles long. There may be alternate routes that would be shorter. We picked up a bike route map at the bicycle shop. What we decided after this trial run is that one of us should give Ashton a ride to work every morning but Ashton can bicycle home. I rode behind them in the truck so that they would only have to make the trip once.
After we loaded the bicycles into the truck, Mark took us down to Sturgeon Bay to get haircuts.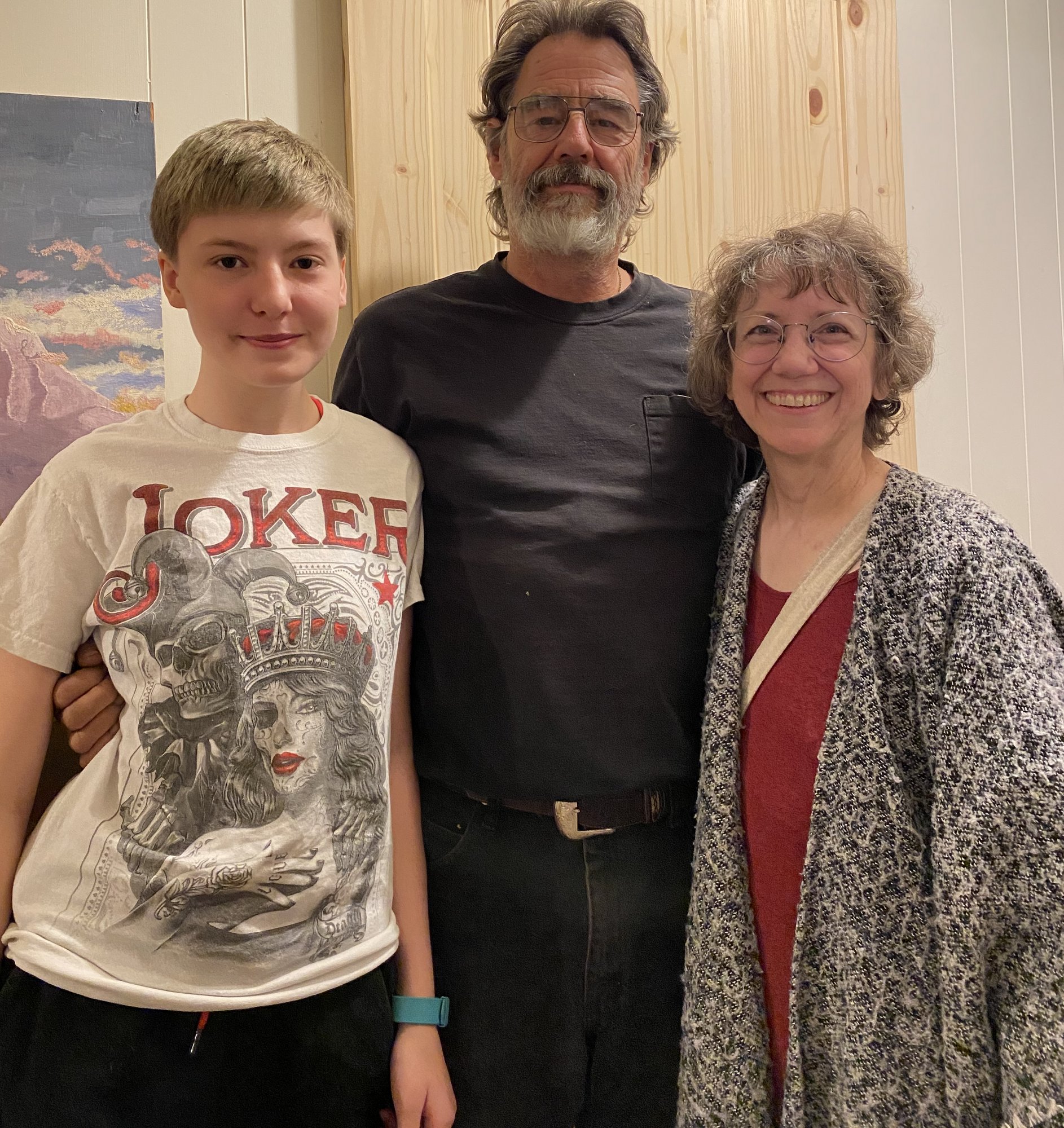 This evening, after dinner, Kader came over to answer any questions Ashton has about working at Pheasant Park because Kader worked there the last two summers. Unfortunately, Kader won't be there this year, but she had some good advice for Ashton. Then we all ate cheesecake which Kader brought over for us!