Tomorrow, June 13th, is Mark's and my 13th wedding anniversary. Mark is leaving in the morning to go to Florida for a BACA conference and will be gone for a week and a half, so we had to celebrate today along with other things he had to prepare for leaving.
Mark was gone all this morning meeting with a guy who has just started his own RV tech business in the area. Mark is looking to retire at the end of the season in 2022, so he is encouraging this guy and offering his assistance as a consultant. Also, while Mark is on this trip, if his customers call needing help, he's going to refer them to this fellow.
Mark got home around noon and I asked if we could have an anniversary lunch instead of a dinner. Ashton has wanted to go to a place called PC Junction (PC for Peninsula Center) that Ashton's grandfather had mentioned a couple of years ago. PC Junction has a room that has a train going around the food bar on tracks. That room was full, but we could see the train going around from the upper room. I wanted to go here, as well, to finally celebrate Ashton finishing 9th grade. I asked Ashton to take our anniversary picture this year…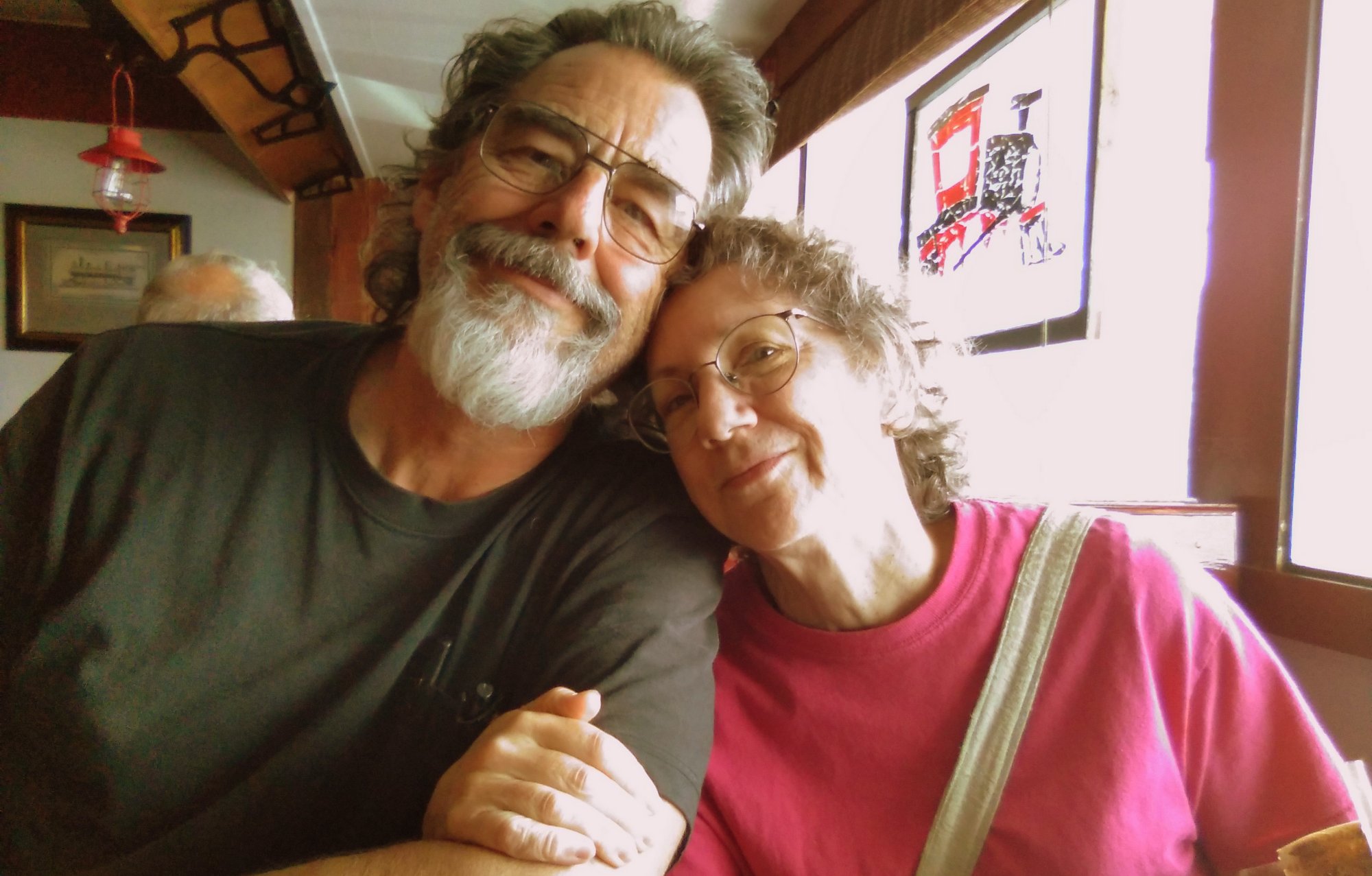 When we got home, Mark, sweet man that he is, started servicing my pickup truck so that it will run properly while he's gone. I had a brilliant idea. Our grass is getting tall, so I suggested he teach Ashton how to use our riding lawnmower. That would be a good way for Ashton to also get some experience driving in a relatively safe way.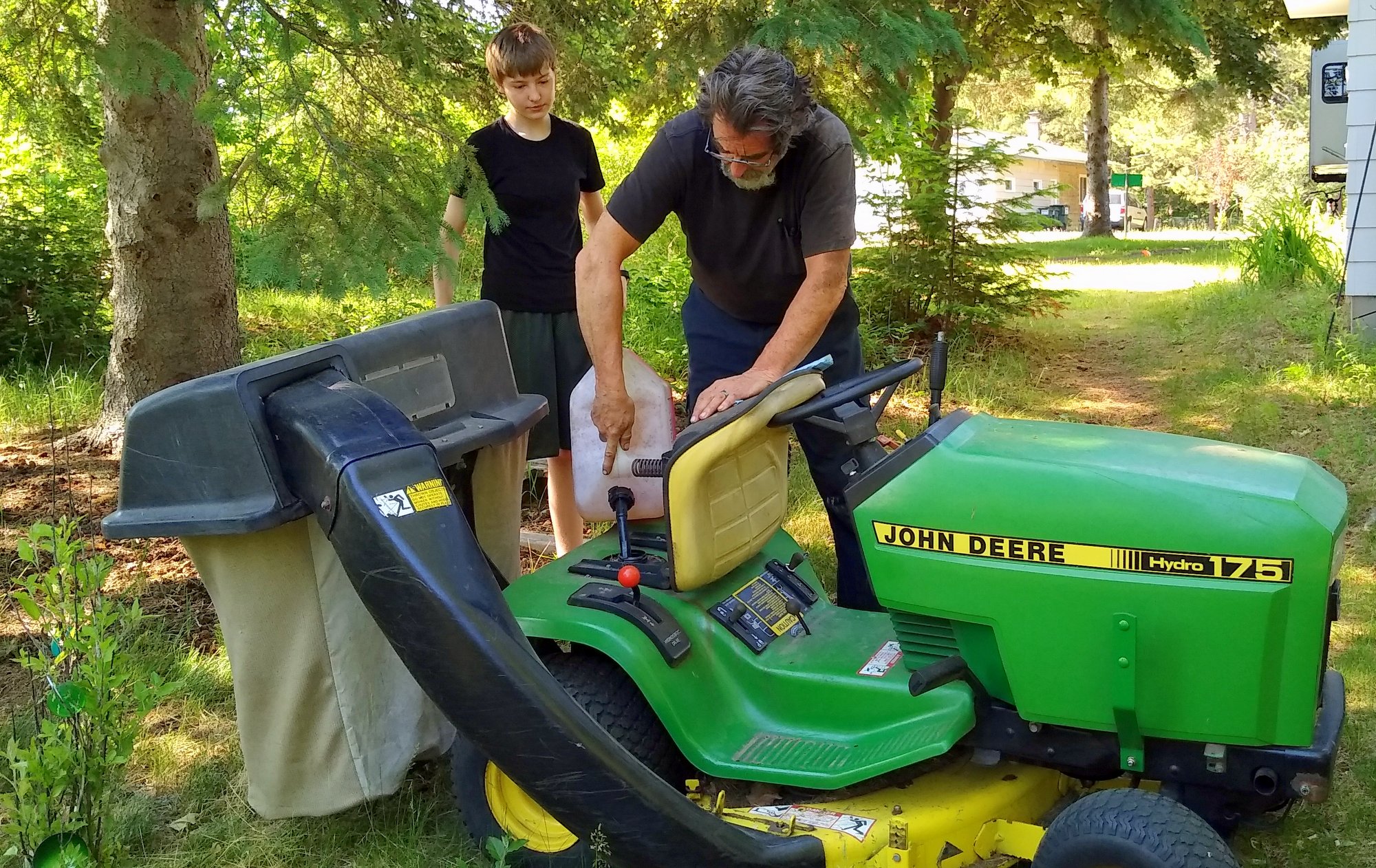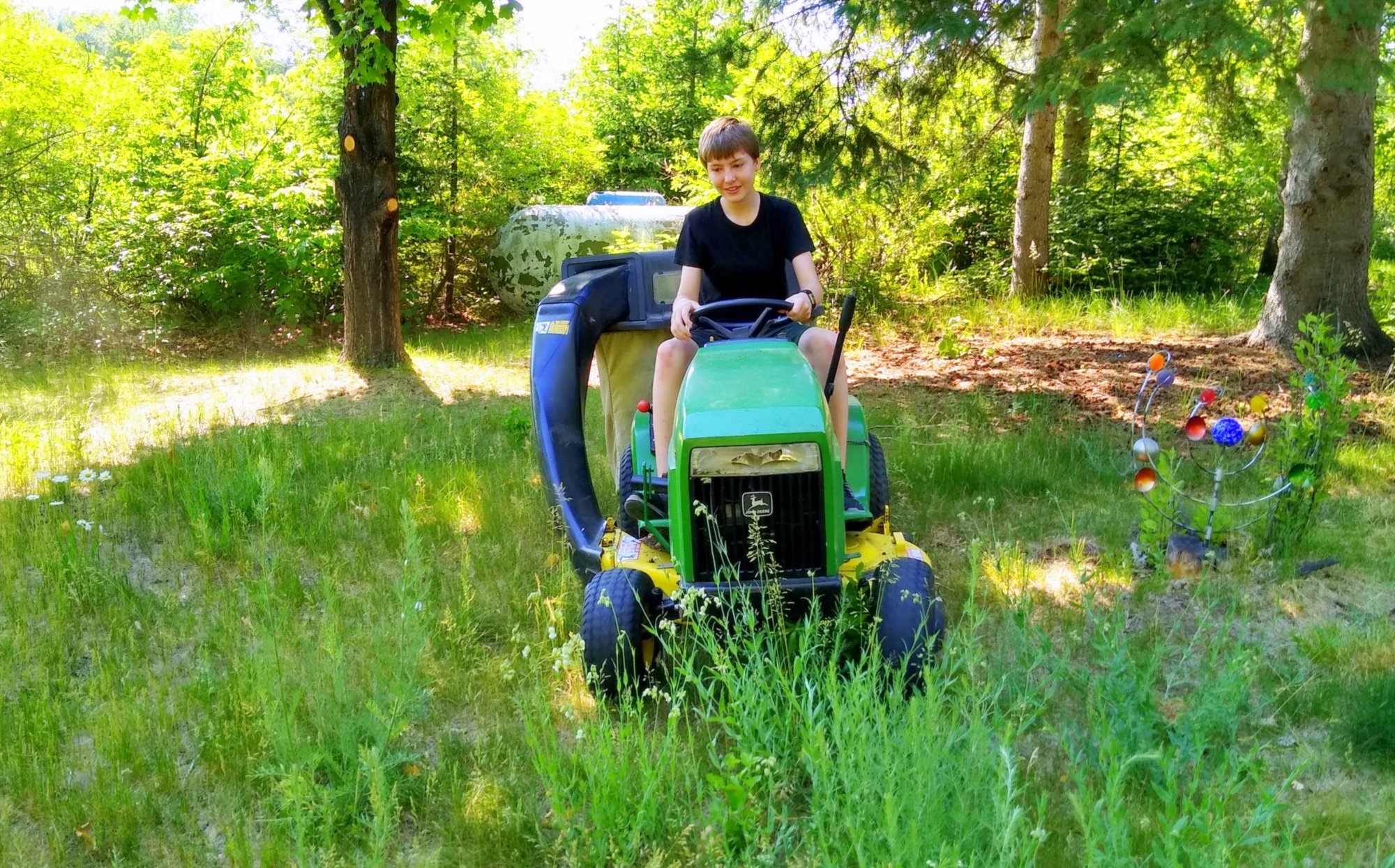 After dinner, Mark started packing for the trip. I'm sure going to miss him!