Mark is down in the Green Bay area for a BACA meeting today, so I've just been enjoying the day at a leisurely pace!
Church was very uplifting. The worship music was inspiring and here's a very brief clip of our worship this morning so that you can get a small taste: https://photos.app.goo.gl/wXJPjwowJctmXCiR9. My pastor preached on When We Ask God Why. I went up to him afterward and said I wish I had heard this sermon when my sister, Sherill, died in 2018. I was asking that question a lot back then. I still don't know the why of it, but I know that it has given me all that much more eagerness to go to heaven!
After church, I was driving out of the parking lot when I decided to stop and get a picture: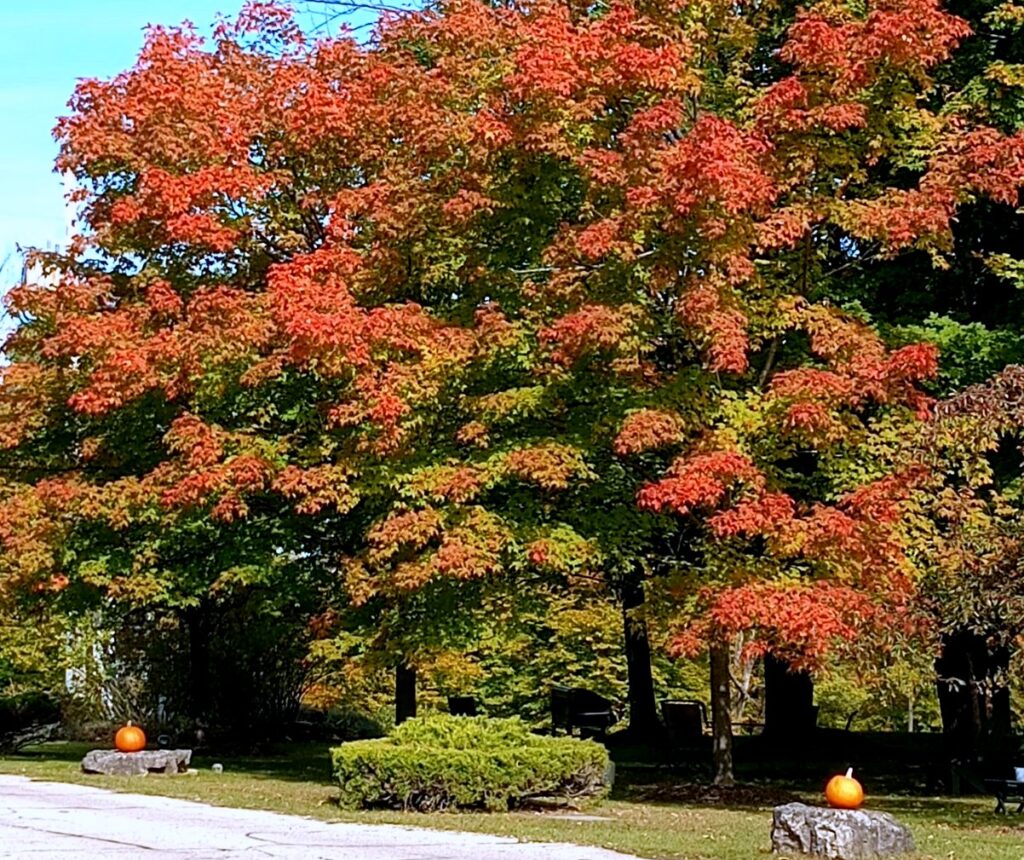 Then I stopped in at my favorite Mom and Pop farm market, Wildwood Market. They have a cherry orchard and also sell vegetables and home canned goods and organic meats. I have stopped in there periodically (when I've been healthy) ever since Mom and Pop Carlson's granddaughter was born a couple of months ago. I have seen pictures of her, but today, she and her mom were there in person and I took pictures: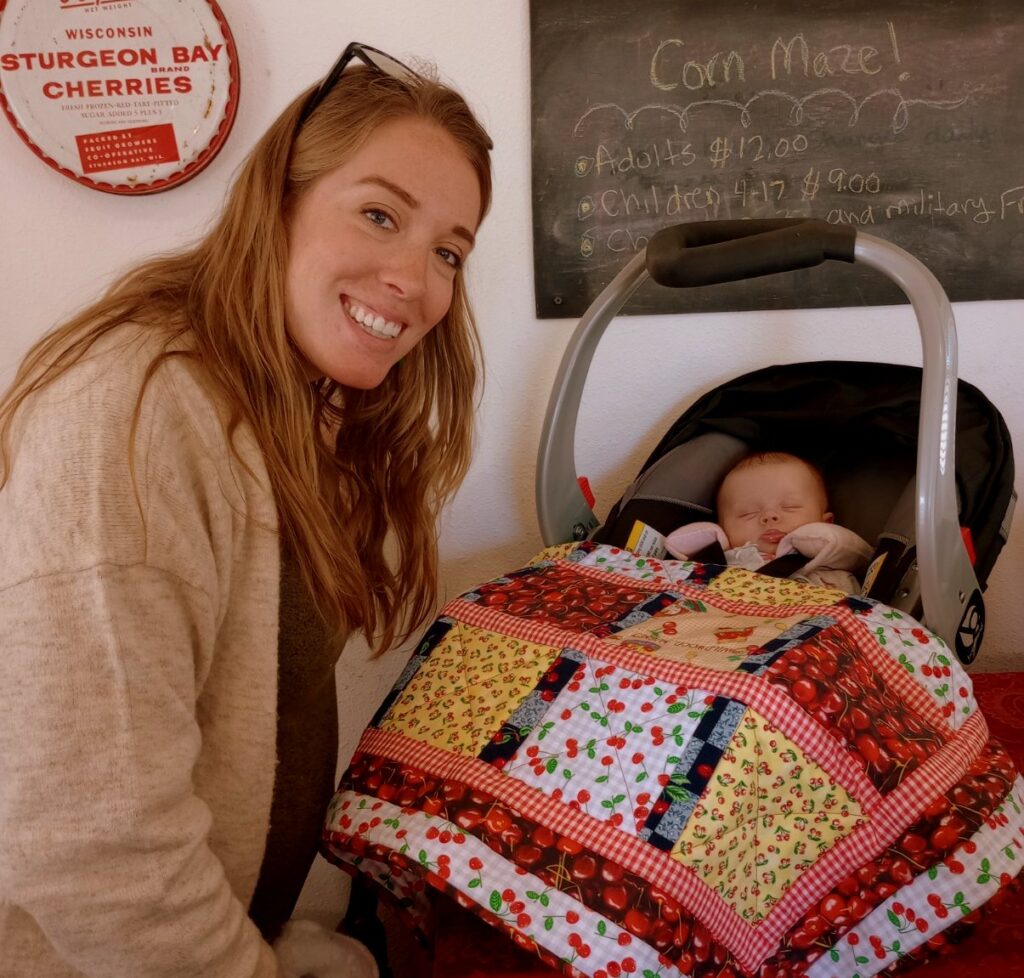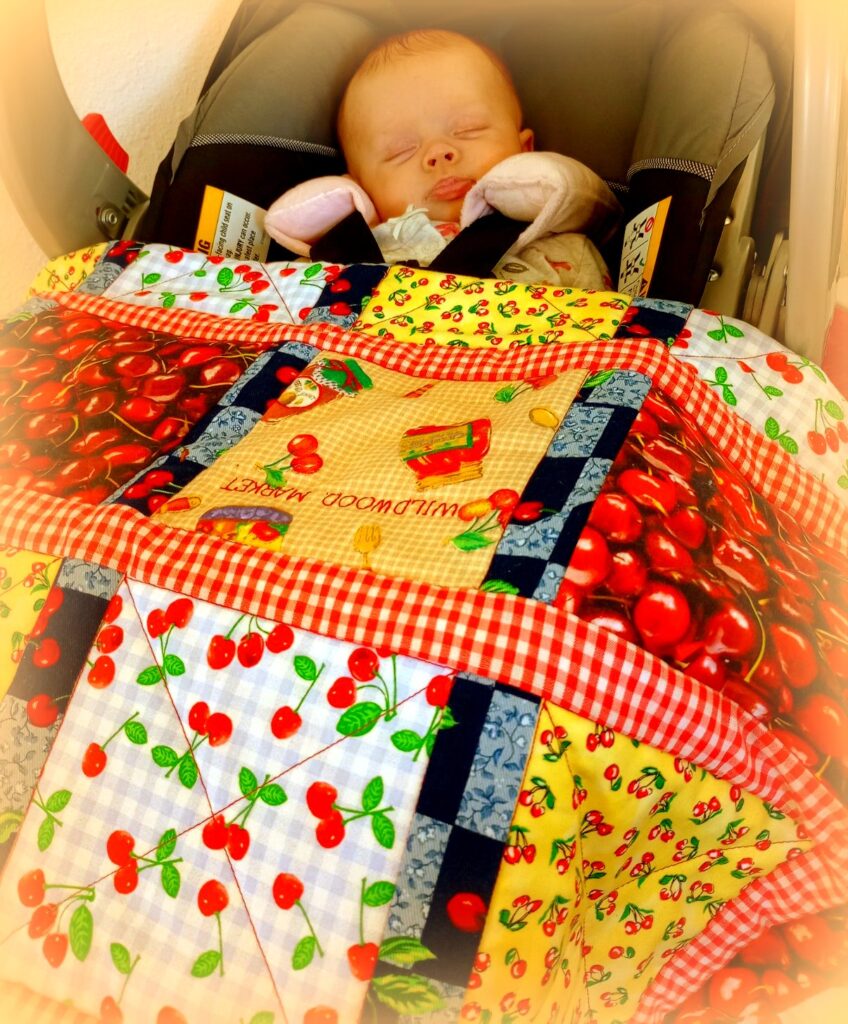 The reason I haven't seen Carmen earlier is that she was colicky and Anna was exhausted. When I spoke with Anna today, she said that she figured out what was causing the colic and has corrected it. Previously, Carmen was only letting her sleep twenty minutes at a time for a total of two hours a night. Now Anna is able to sleep for five hours a night and wake up feeling refreshed. I am so glad to hear that! I've been praying for them both.
When I got home, Tucson needed to go out, so I took her out and walked around our backyard with her for a few minutes. I'm seeing some autumn colors there as well: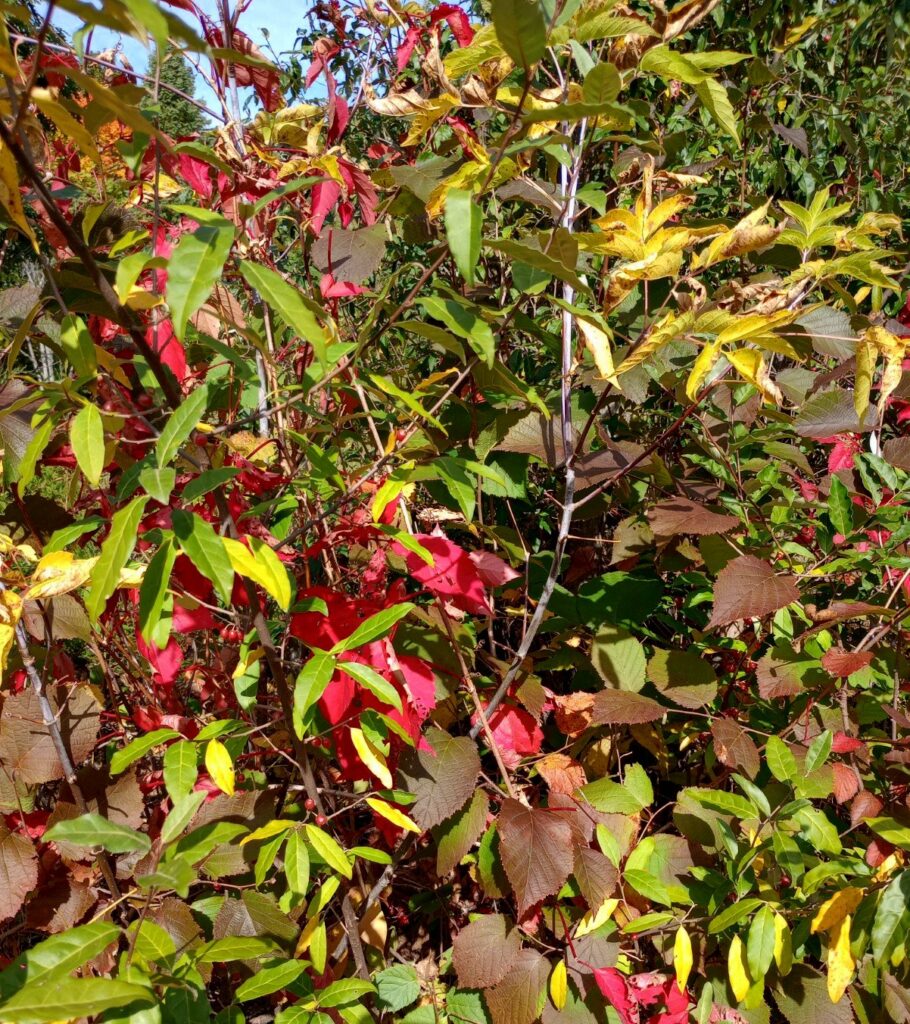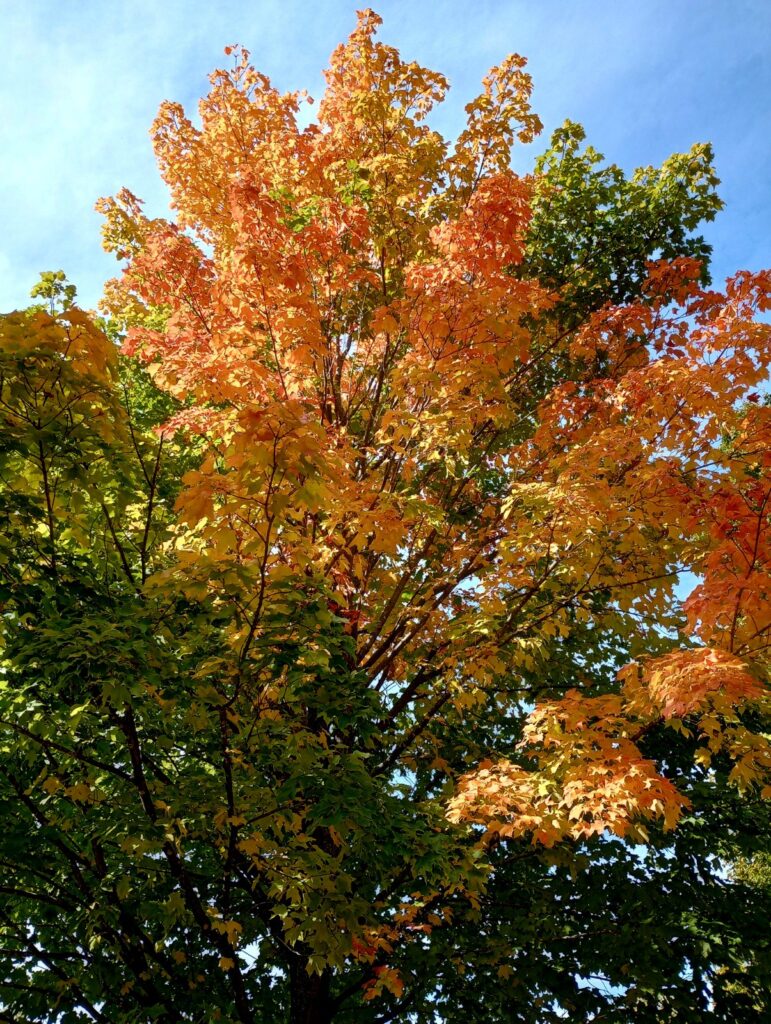 Today is Second Sunday, so I will be able to have a conference call with my son and my younger sister. I think I saw that it's my father's anniversary, so I'll give him a call. I'll probably call Mom today as well to see how her church service was. And I have projects to work on in my sewing room. I have fun in there!
So, yes, this is a beautiful day in my neighborhood! I hope it is in yours as well.