What a day this has been! I worked at the Noble House today and had some very interesting visitors…
There was a woman visiting the Noble House today who said she remembered Gertrude Howe, the last family member to live there, riding her lawn mower with her plaid shirt flapping in the breeze. Laurie says that had to have been many years ago because Gertrude was frail when she was taken to the nursing home in 1990. Another visitor told me that the last time she was in the Noble House was while the Gibraltar Historical Society was trying to fix it up before opening it as a museum. That would have been in 1996 when GHS first purchased the house. I often have some very interesting conversations with my visitors! Also, a woman from my church came to take my tour today and apparently really liked it!
After work, I got notice that there was going to be an impromptu Bridges event tonight, so I wrote to our J-1 girls and asked if any of them was free to go. We ended up taking Shiny, our Mongolian daughter, and Ozlem who has just been assigned to another family but they haven't gotten the word yet. Ozlem is from Turkey. The event tonight was in honor of a young American woman named Abigail who just passed her nursing exams.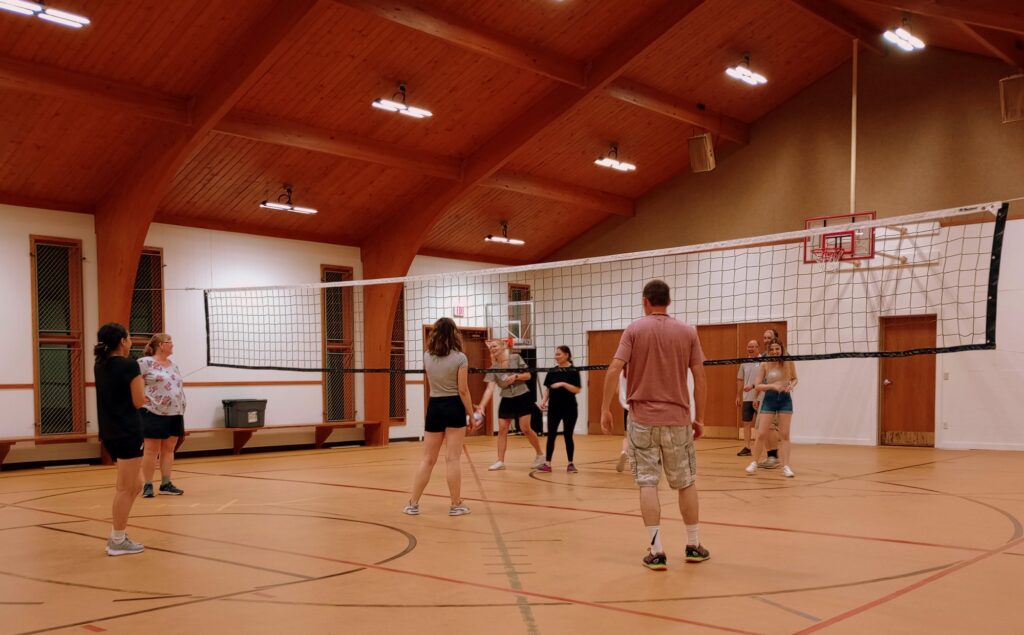 There was another room where there were table games and mostly us older folks sat in there to play. Jewel Ouradnik owns Rowley's Bay Resort and hires J-1s to be housekeepers and work in the restaurant and bakery there. She brought her kids and then came into the game room to play quiet games with us. She and I got talking about her sister, Wanda Mango. Wanda was twenty years older than Jewel and raised many of the older kids (there were 12 kids in the family) since their mother died when they were all still pretty young. Wanda was never able to have children of her own, but she adopted 2 children and worked as a birthing nurse. When Wanda died in May of Alzheimer's, Jewel thought her sister would be forgotten. That was what moved her so much when I told her that I'd been doing a fundraiser for the Alzheimer's Association in Wanda's honor and had named my products Wanda's Journey. Jewel sent me a picture she had taken with Wanda a month before Wanda died: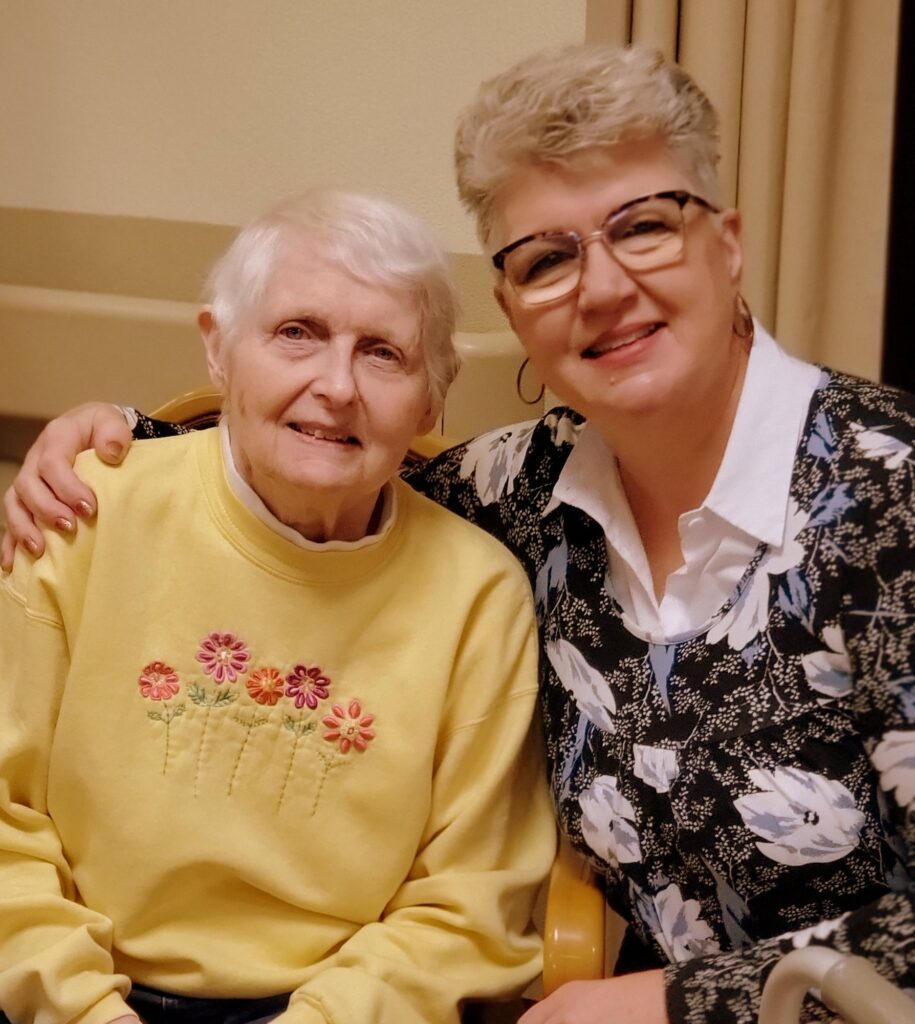 I never really knew Wanda other than the afternoon I spent at her house gathering sewing supplies. I have been wanting to tell Wanda's husband what I've been doing for the last couple of years but didn't know how to get in touch with him. I asked Jewel if she could relay the message to him. It hadn't occurred to her that he didn't know what I was doing, so I sent Jewel a couple of pictures from the fair that she can show him. His name is Joe. Please be praying for Joe, their adopted kids, and Wanda's siblings who are grieving her passing.