This morning, Mark and Tucson and I walked around the park we found ourselves in when we woke up. I had hoped we were on the edge of the Mississippi River so that I could dabble my toes in it, but we couldn't get close to the river due to Mud Lake being in the way. However, the pictures I got were the only ones I got today, so enjoy…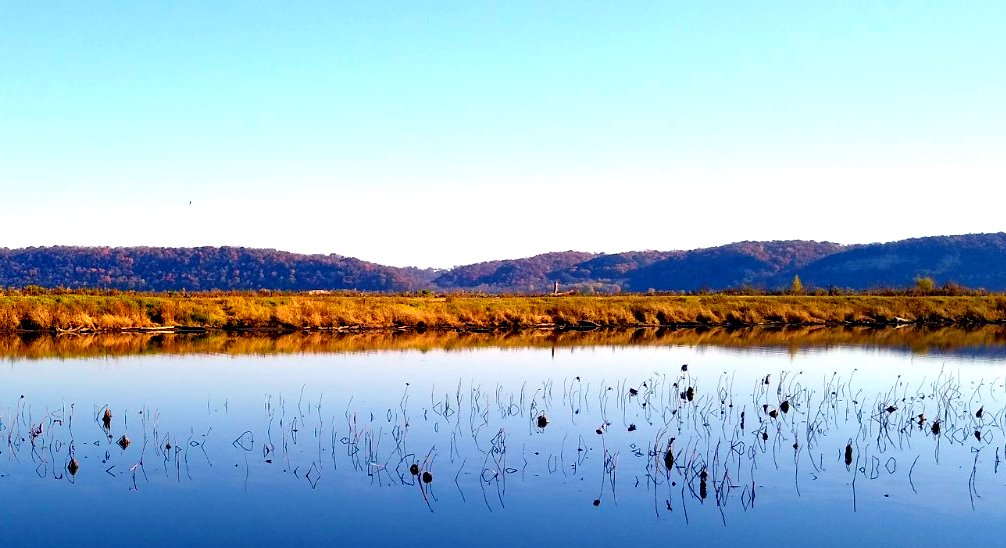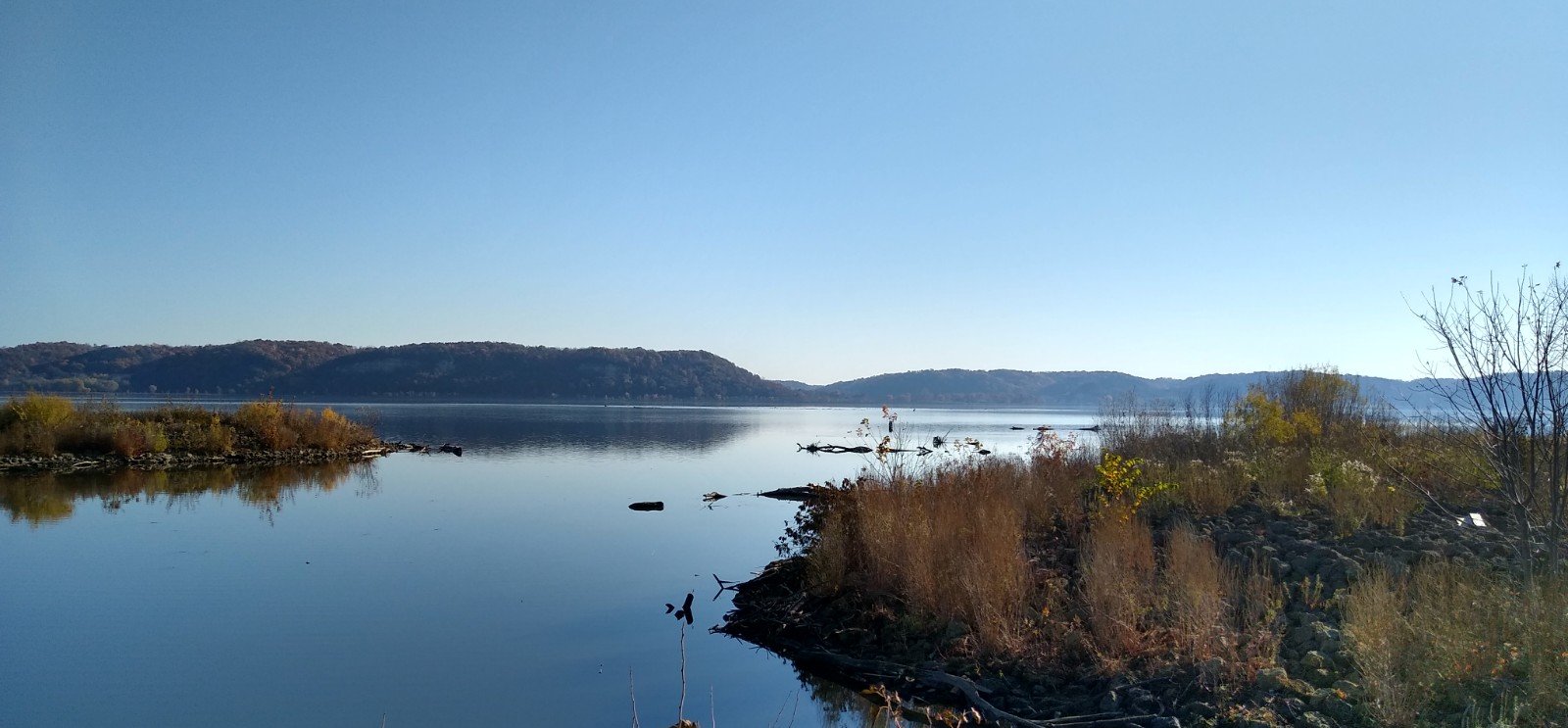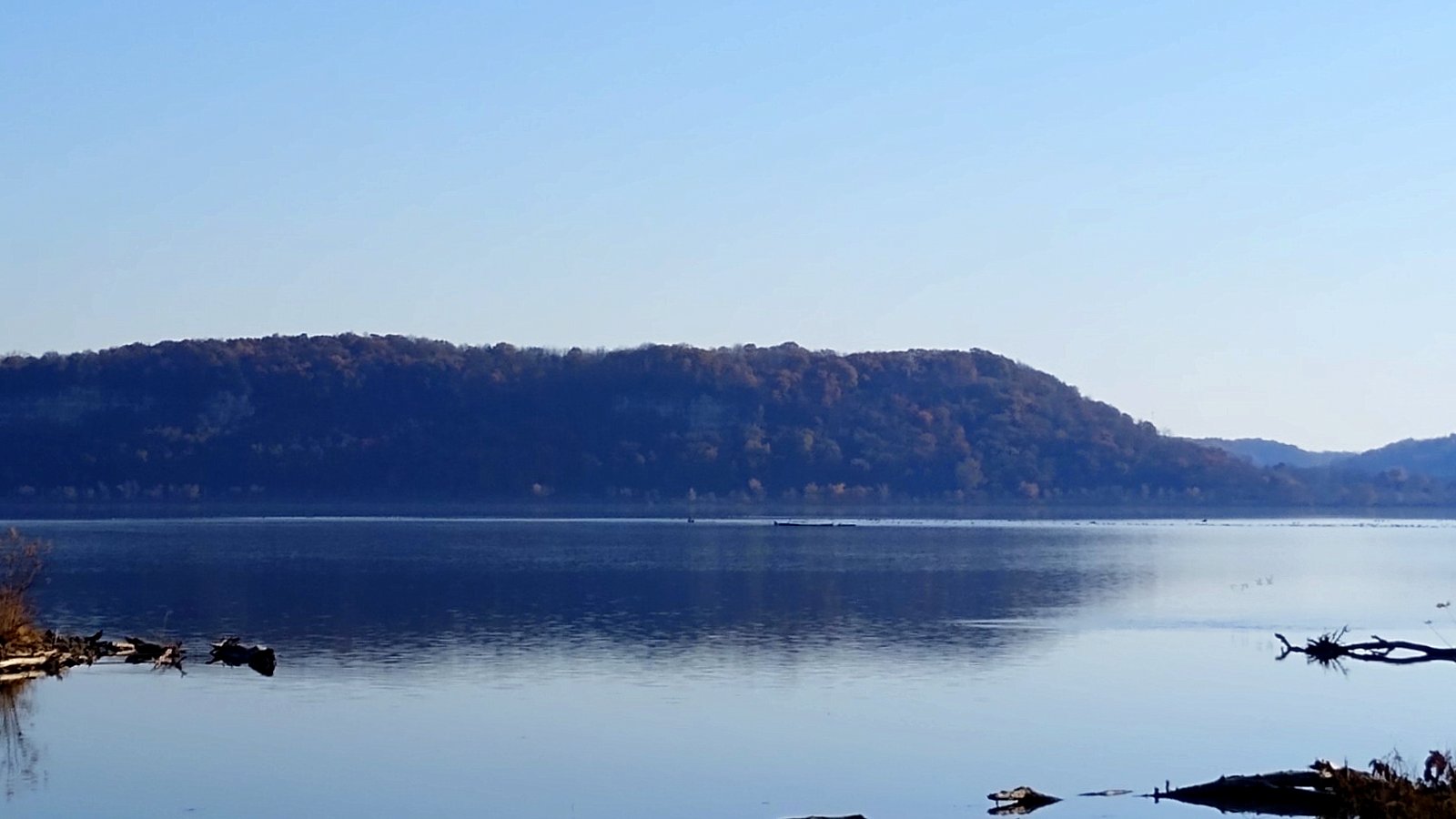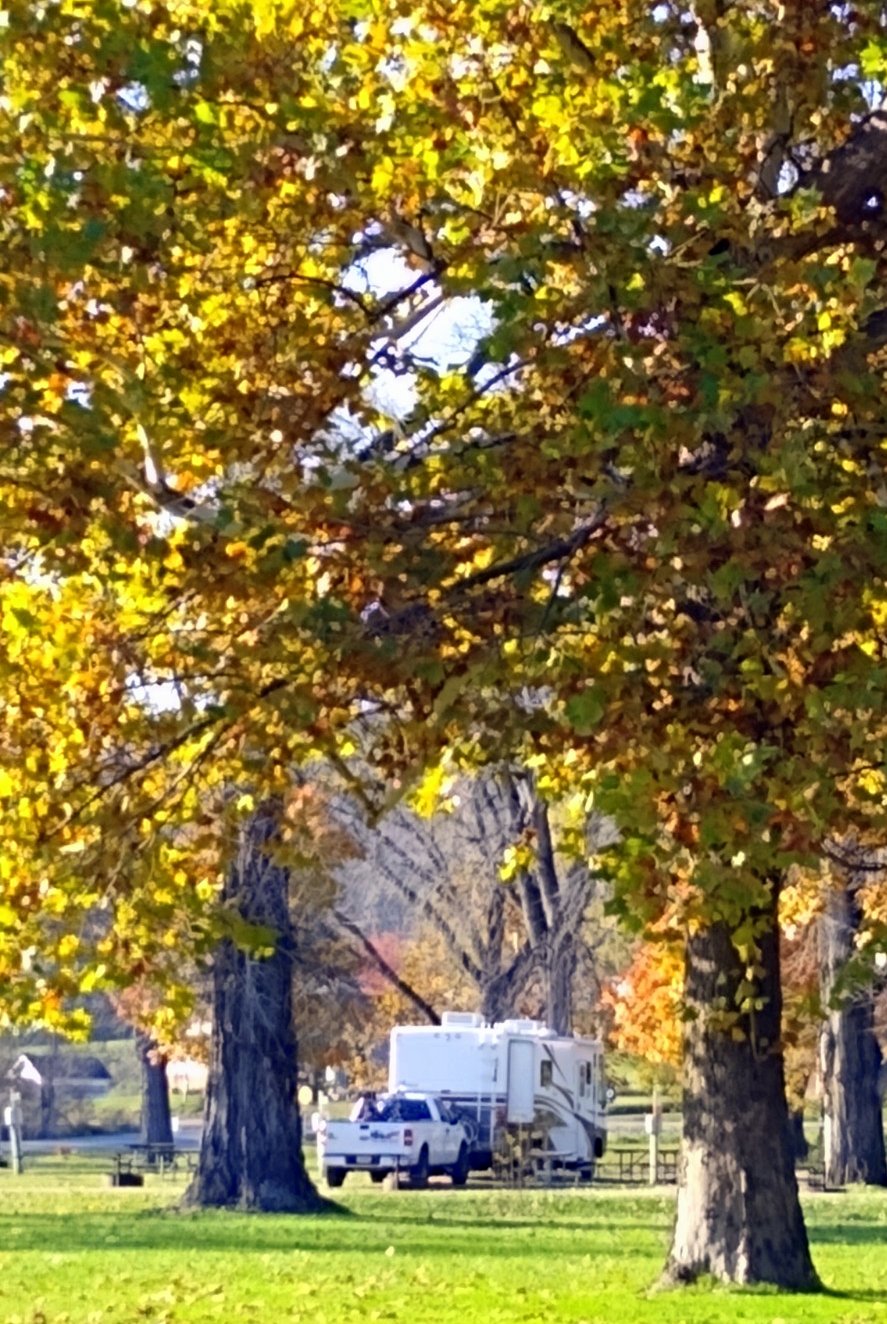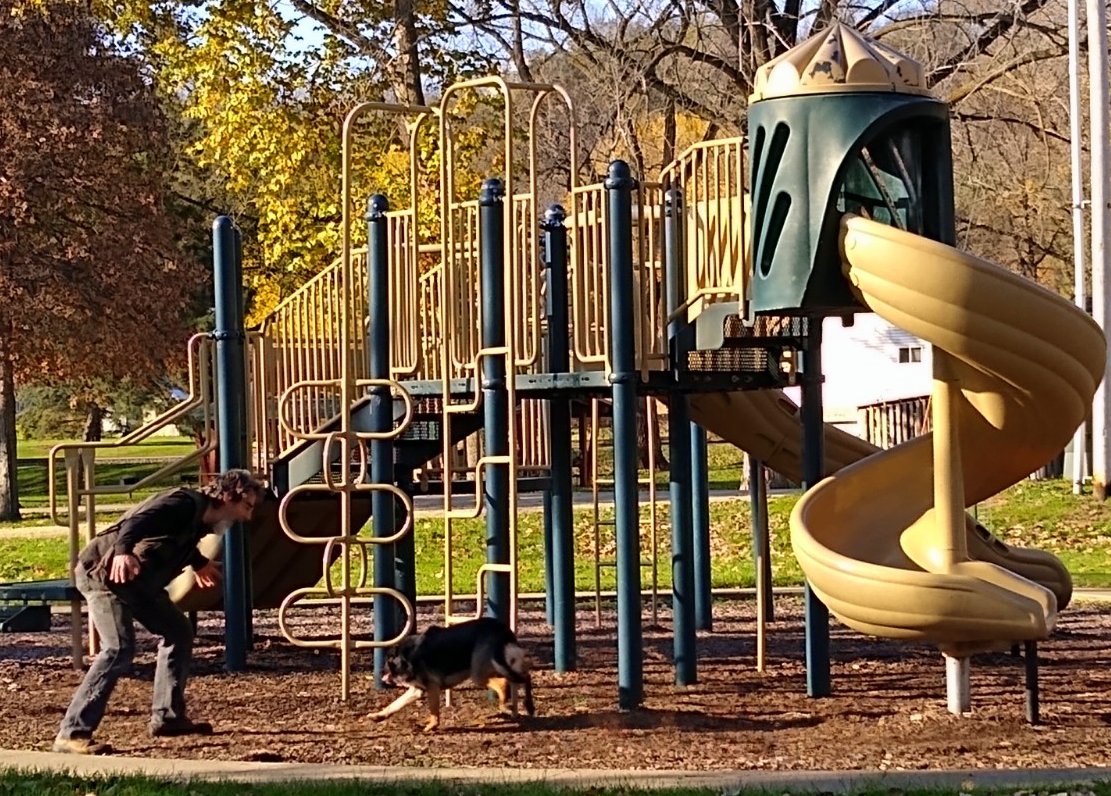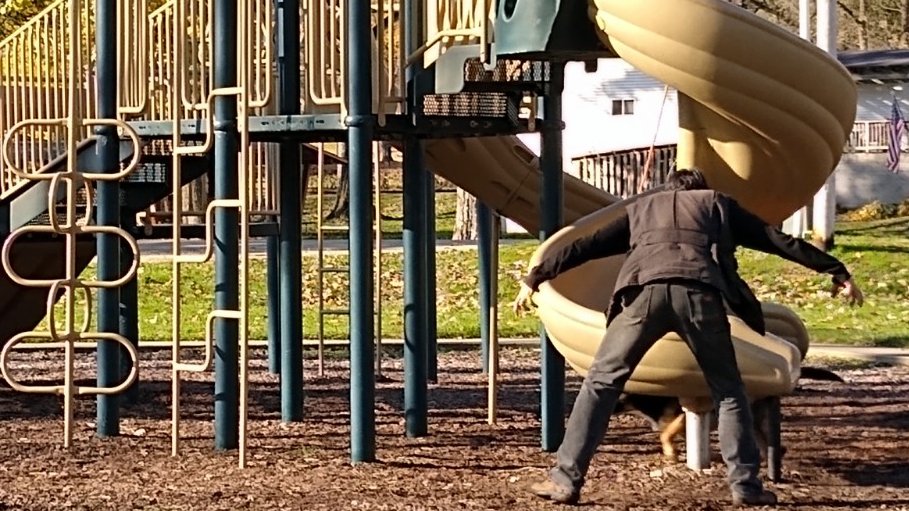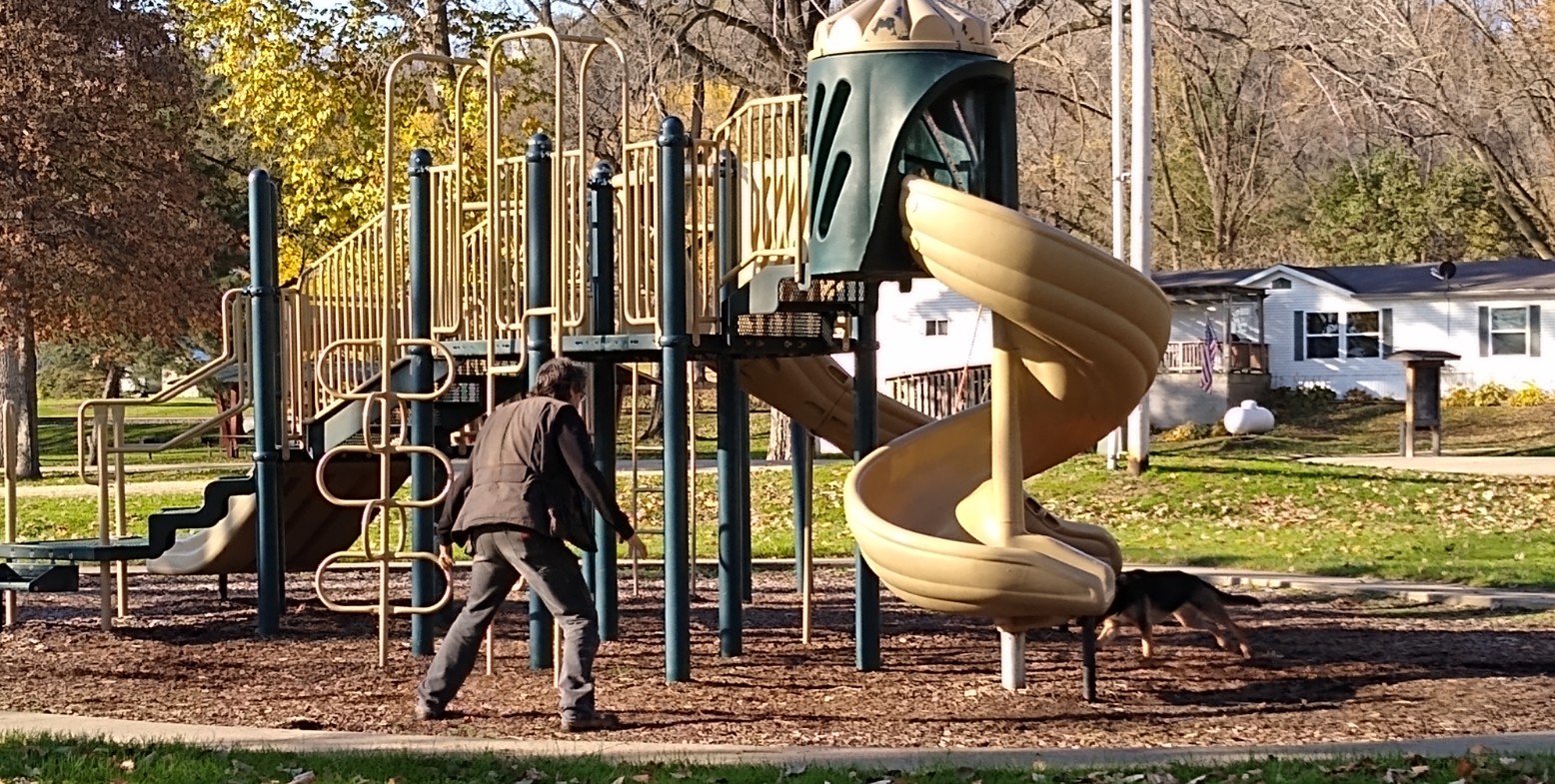 For the rest of the day, we were traveling through relatively flat prairie land with nothing much to see, so I started reading a mystery out loud to Mark as he drove. It's called The Northwest Murders by Elizabeth Atwood Taylor. It's enthralling, but not enough so that I didn't notice a couple of inconsistencies. I told Mark she should have had me edit it for her!
By the time we got to Lincoln, Nebraska, it was after dark. I have been attending a GriefShare group at my church in Sister Bay for several weeks, and they have been working on trying to figure out how to include me via Zoom from here on out. As soon as we arrived tonight, before Mark even had the RV set up, I set up my computer and tried to get into the meeting, but they were having technical difficulties. One of my friends in the group called me and left her phone on so that I could hear everything that was being said. I was grateful that they made such an attempt to include me!
GriefShare is a Christian program that has been around for years to help people deal with the loss of a loved one. There are groups around the country, and maybe internationally too. The meeting consists of watching a video where they discuss a topic related to grief, have a discussion and prayer time, and then we work on a workbook at home. It has been good for me to find an outlet for my grief over the loss of my older sister and my first stepmother. It's a safe environment since everyone in the group, including the leaders, has experienced similar feelings. If any of my readers have been trying to deal with grief and haven't found anyone who can understand, I recommend you look to see if there's a GriefShare group in your area. I have found it to be helpful.