As I predicted, I had a really bad reaction to the booster shot I got on Saturday. I had a fever, chills, fatigue, and a bad headache. If you haven't had your booster shot yet, don't let me scare you. I have heard that most people don't have any problem other than soreness in the area where the shot was given. As a result of my symptoms, though, I wasn't able to make it to the garden dedication yesterday, but my dear, sweet husband borrowed my phone and got pictures for me. A big "Thank you" goes to Mark for that!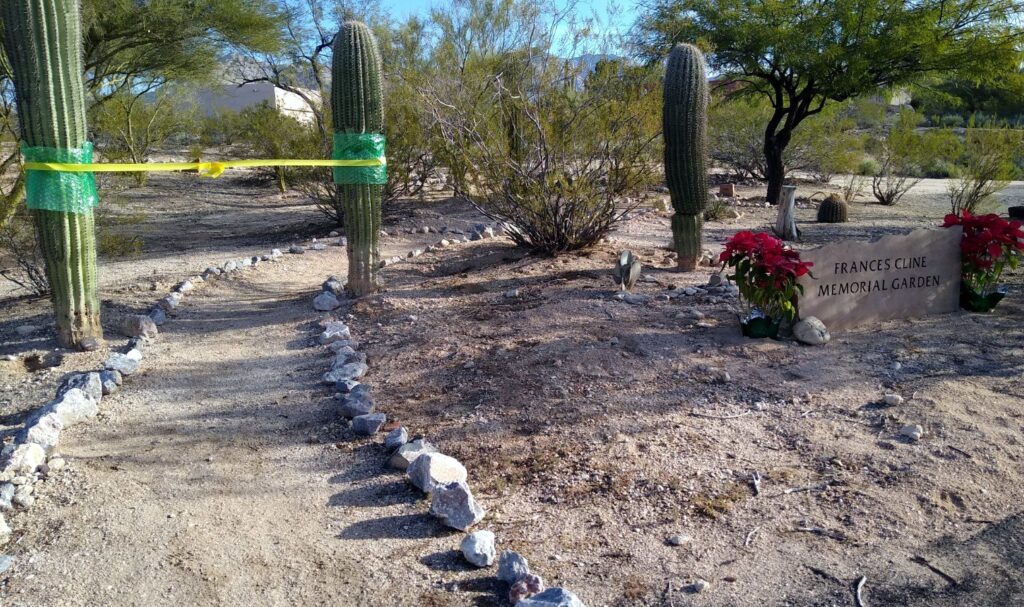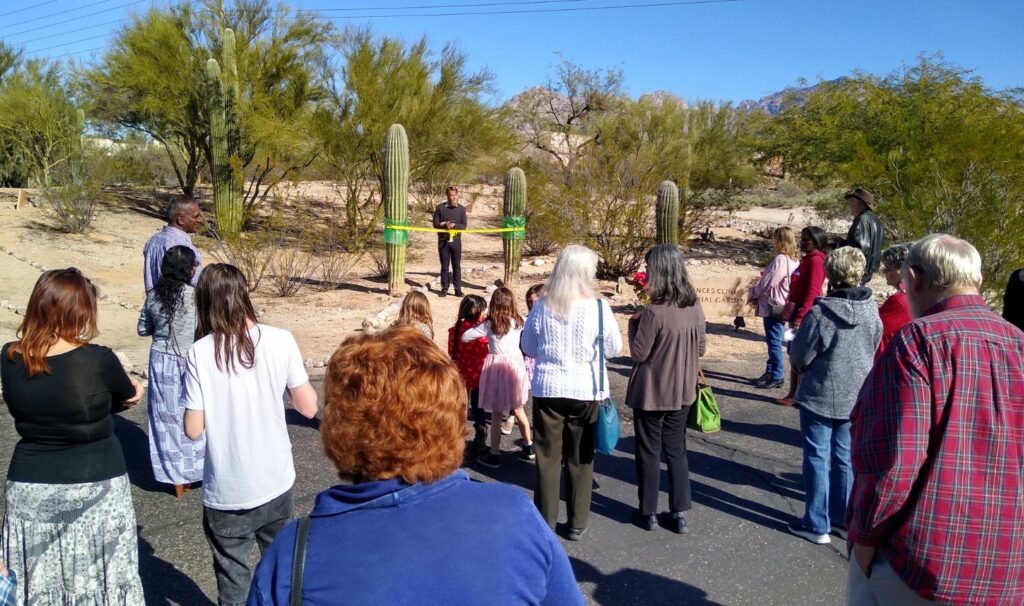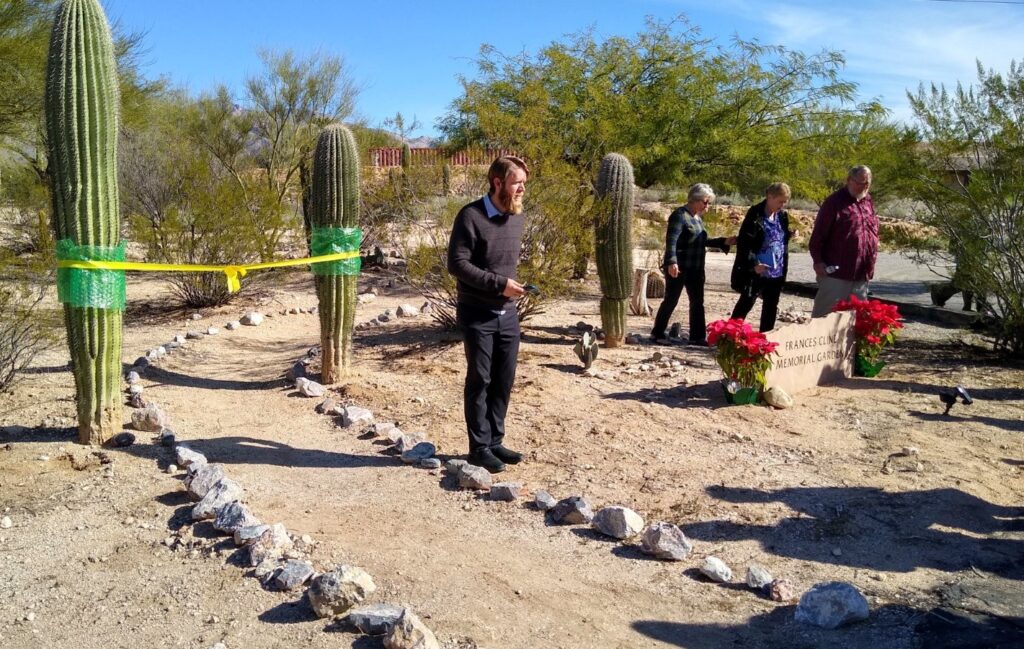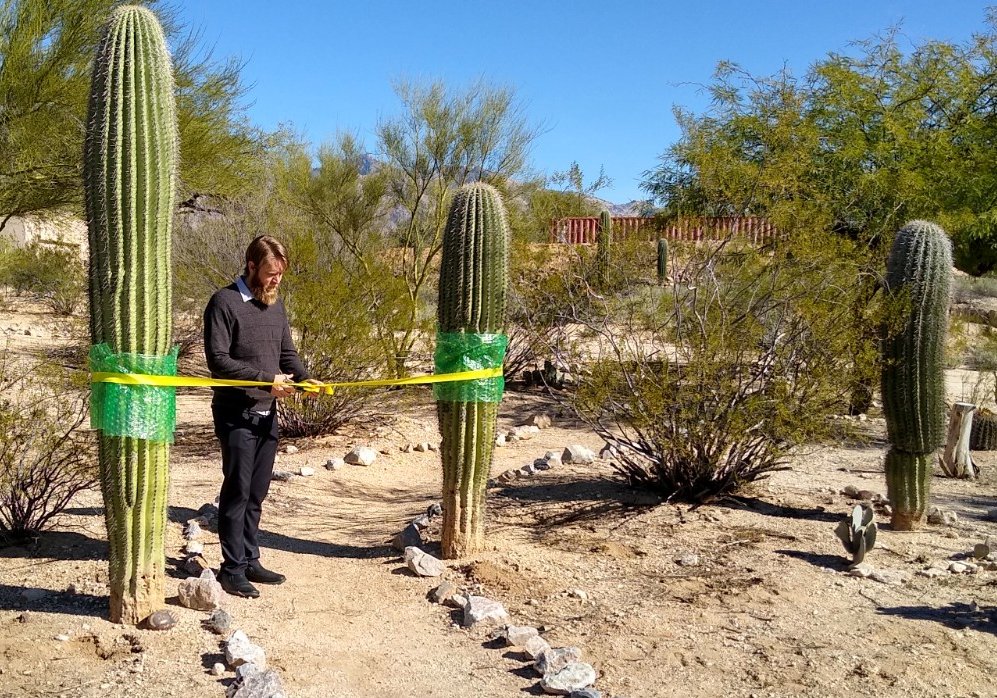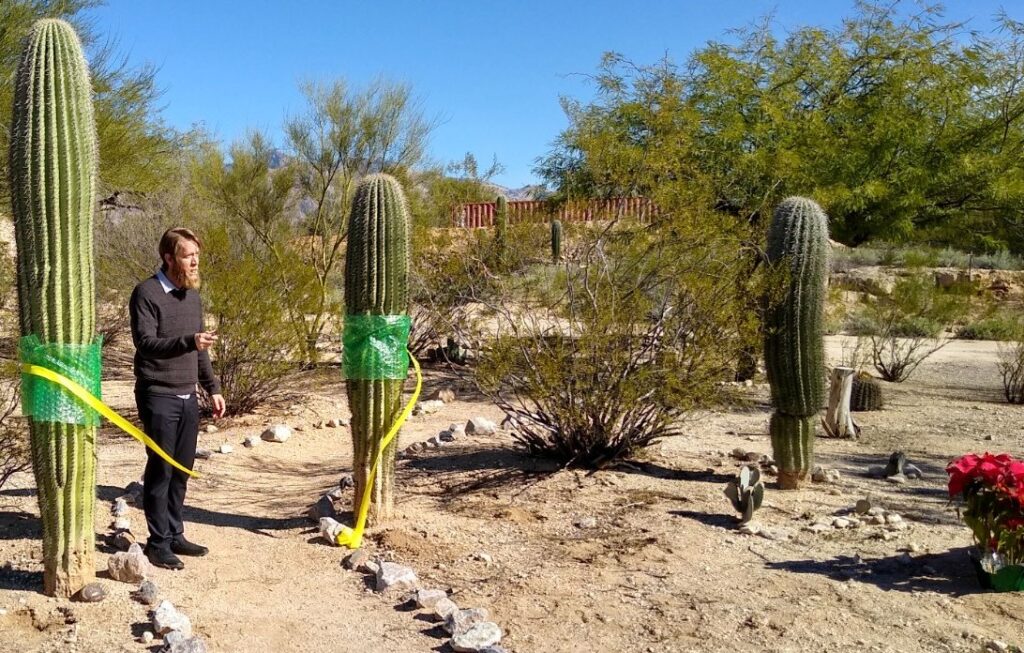 No one has yet sent guesses as to what the small objects are near each of the spiritual fruit stones, but I will reveal them now.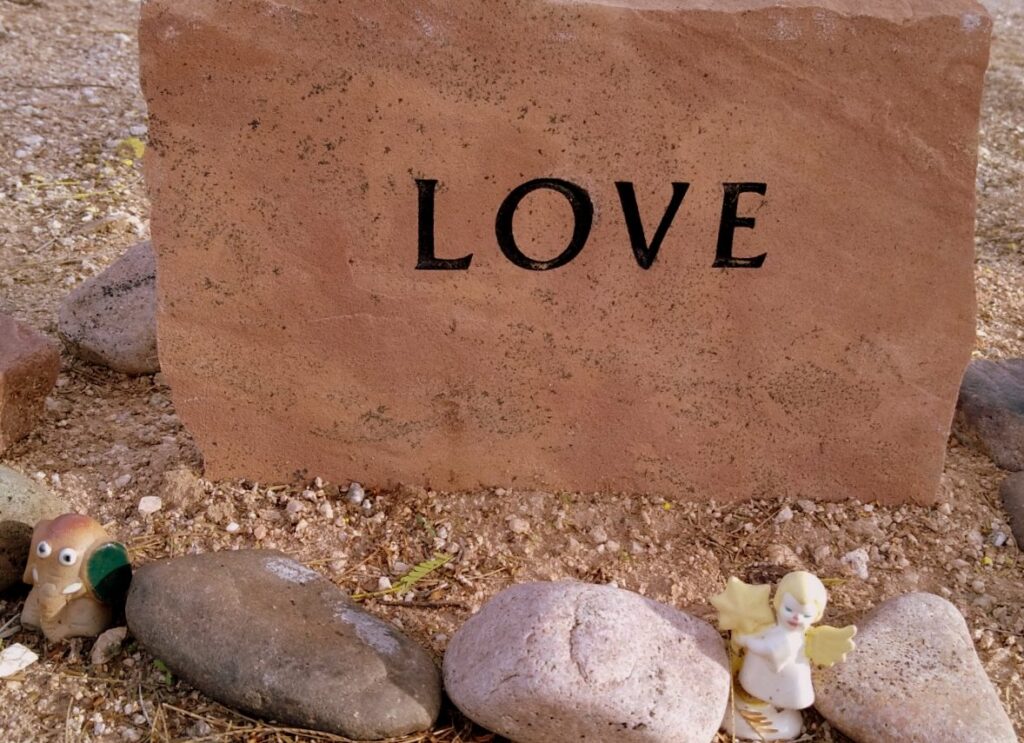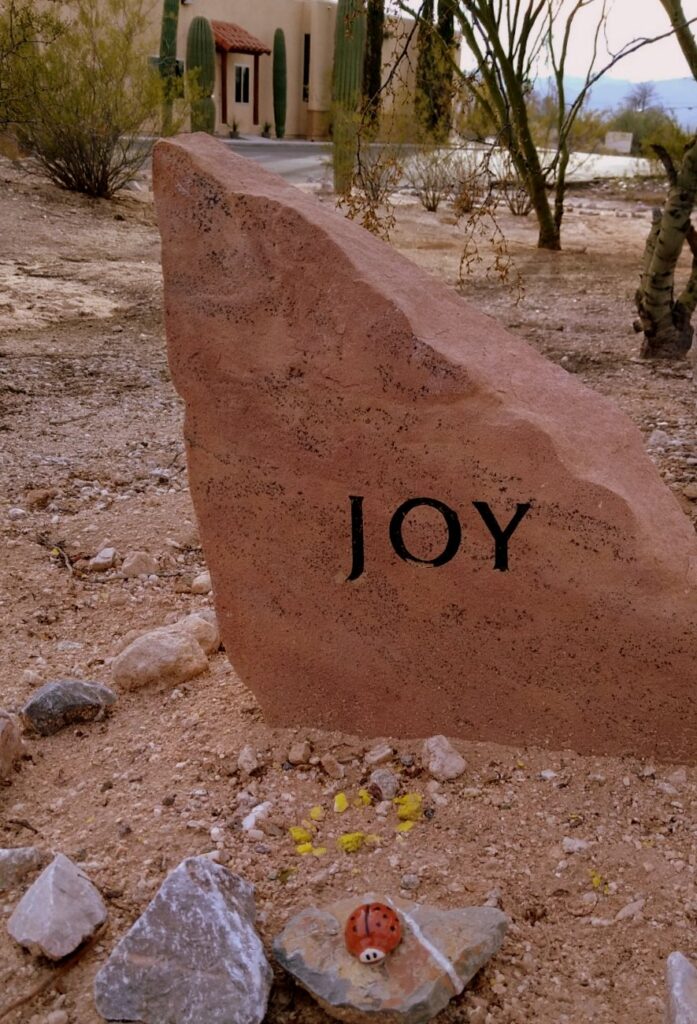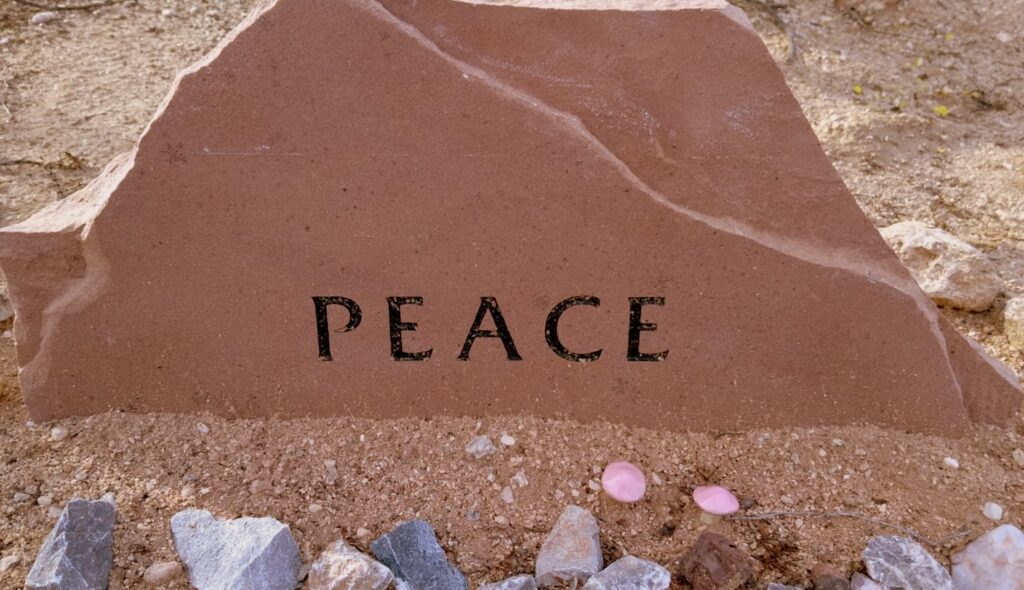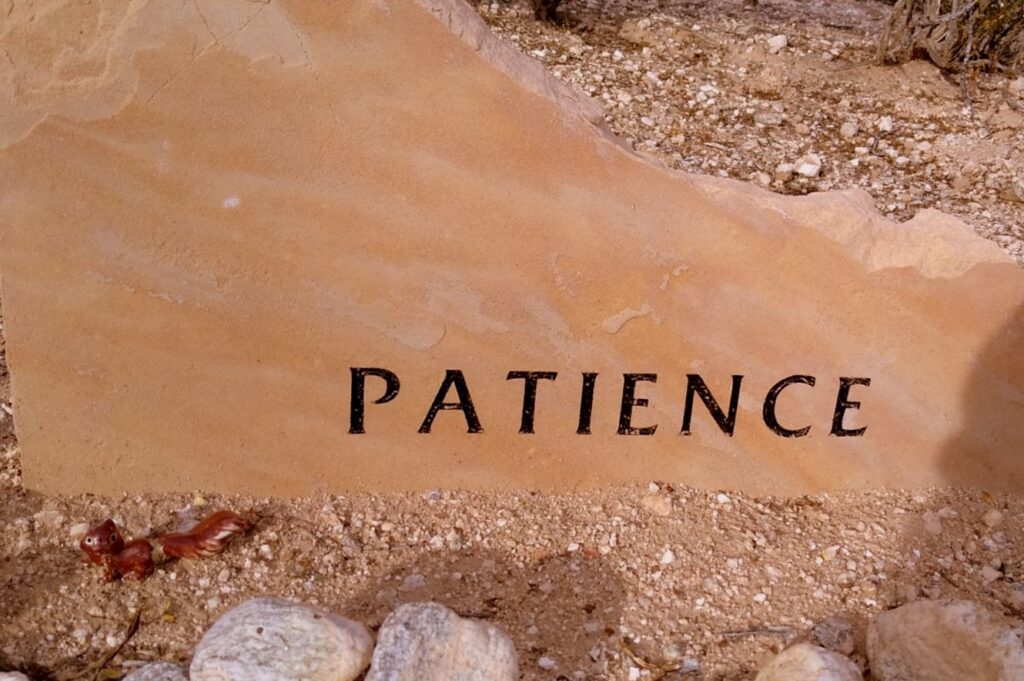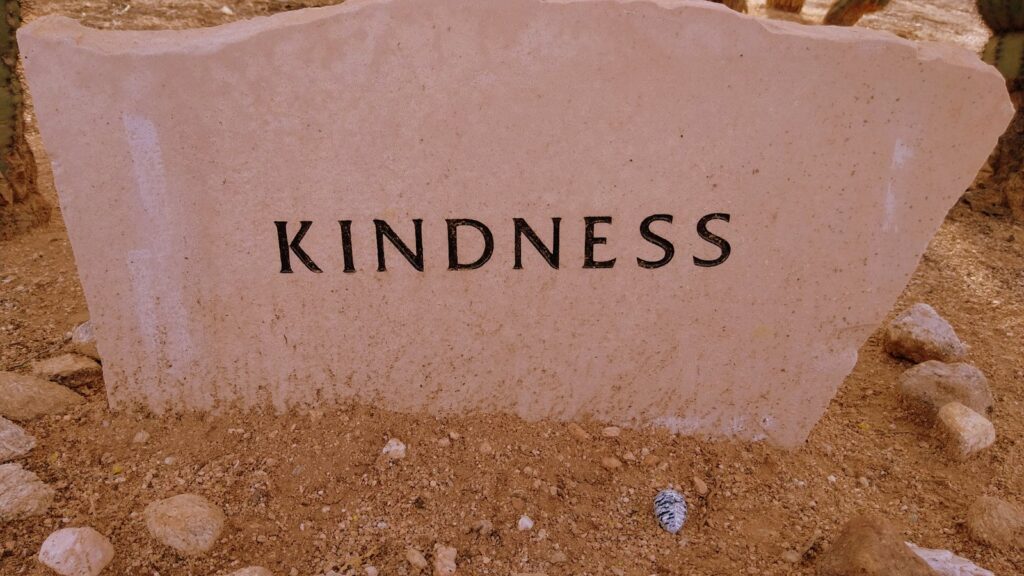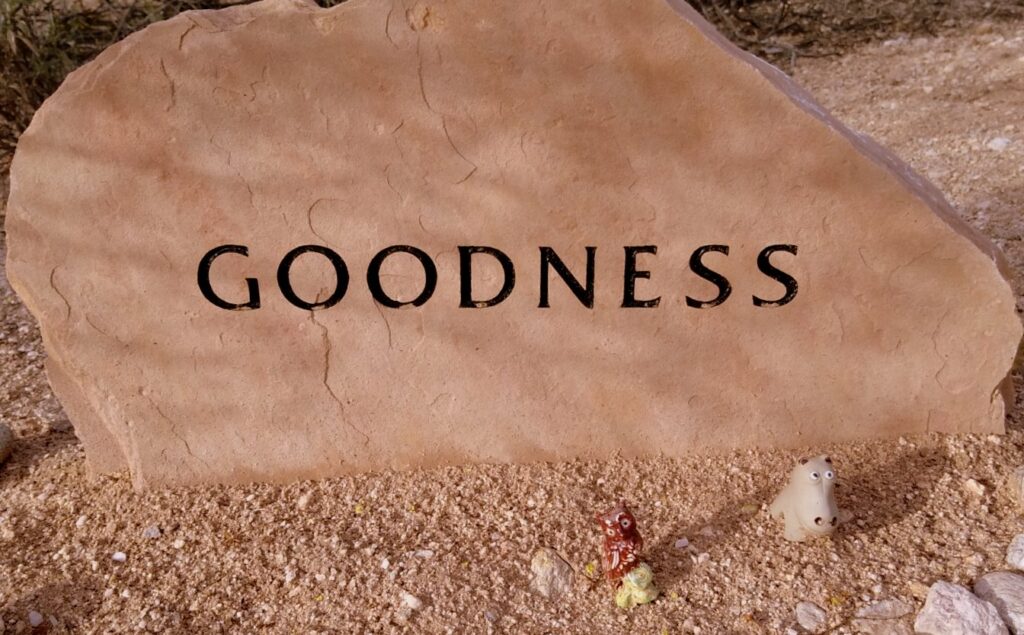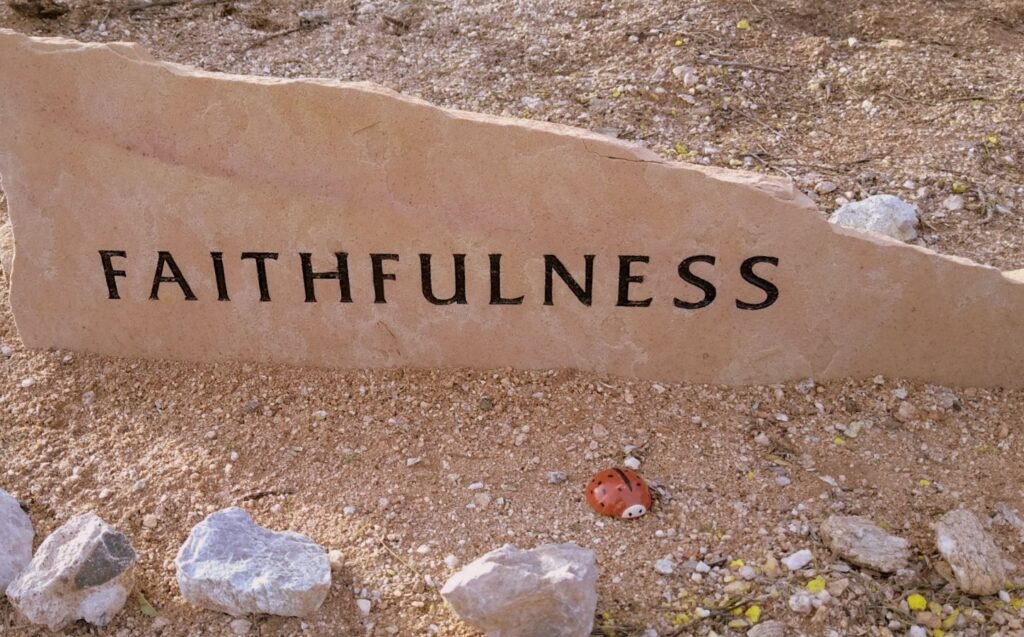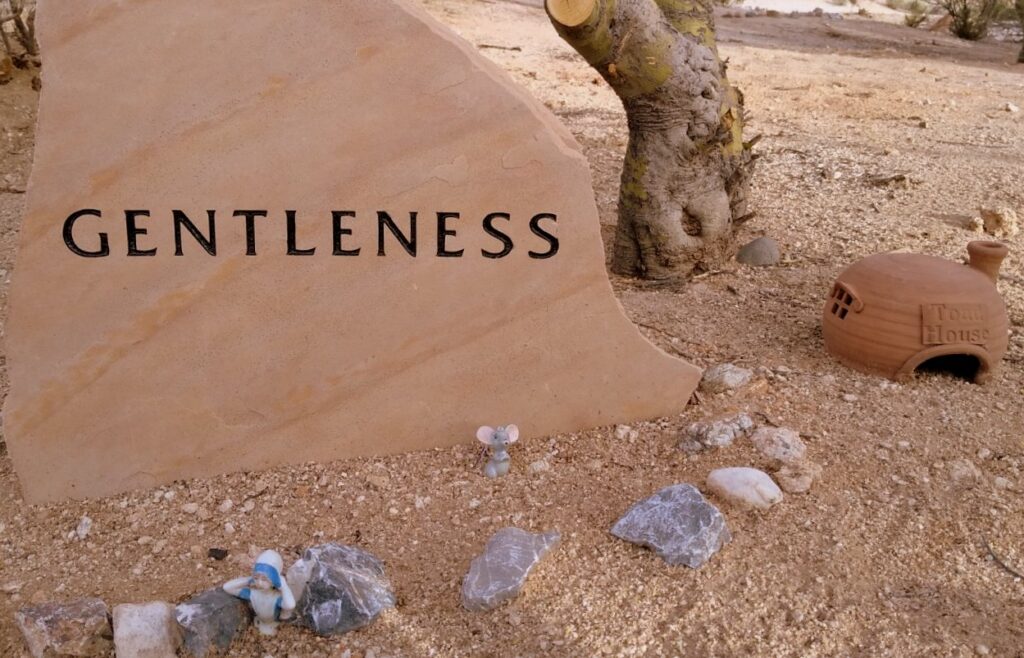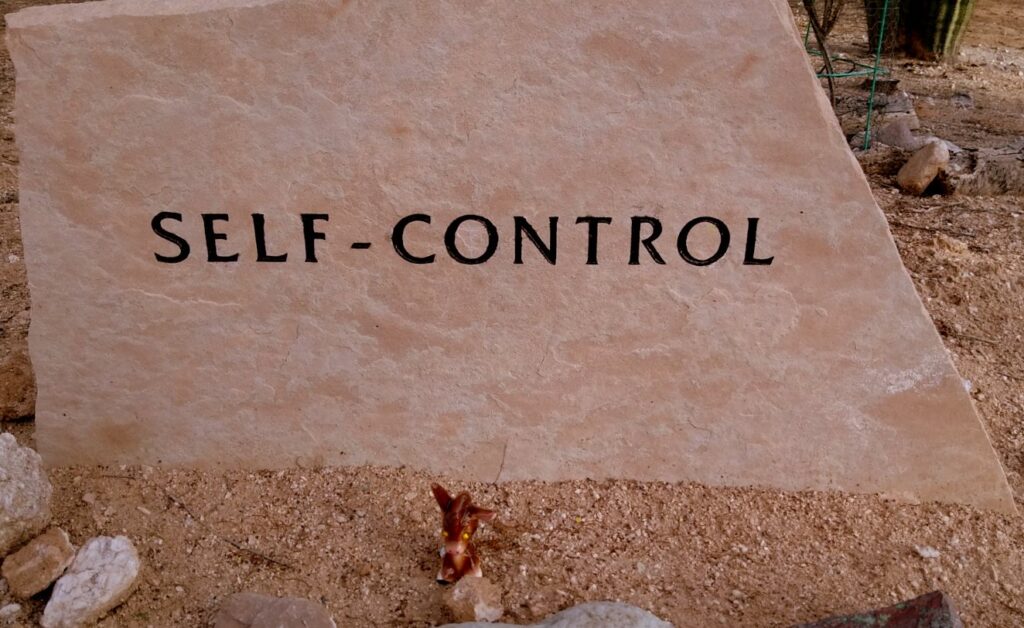 ---
This morning, I felt back to normal. Mark and I drove to the airport, stopping for breakfast on the way, and we said our goodbyes after he grabbed a couple of small carry-on bags. He's flying back to Oregon to pick up the motorcycle he had to leave there. We didn't have any way to tow the motorcycle and the car I've been storing at Mom's house and will now need for getting to work. He took his motorcycle to have it serviced at a Harley shop right before we left to come down to Tucson, and now he's going to pick it up. He'll be picked up at the Portland airport by his mother, and he'll spend a couple of nights at my mother's house while he waits for some of his stuff that he shipped through UPS this morning to arrive. Then he'll be making the whole trip again from Tigard to Tucson on his motorcycle. He got some special gear to help keep him warm on the trip, but please pray that the roads will be clear!