Mark and I had just crossed the border into Utah and been driving on Highway I-80W when a bunch of cars started honking at us as they drove by. I asked Mark, "Why are they honking?" He checked his rearview mirror and said, "We're smoking." He pulled over to the side of the road and got out, then opened the door and yelled, "The truck's on fire! Call 911!"
Apparently, one or more of the honkers must have already called 911 before I did because the dispatcher asked if the highway patrol was here yet, and when I walked outside, there was a police car pulled up behind our truck and already putting orange cones out on the highway around us. Mark was working to get the truck unhooked from the RV and then he pulled the RV forward so that the fire wouldn't spread to the RV. He told me to call our insurance agent while he and the officers got his motorcycle out of the back of the truck. As I was talking with the insurance agent, I walked around taking pictures.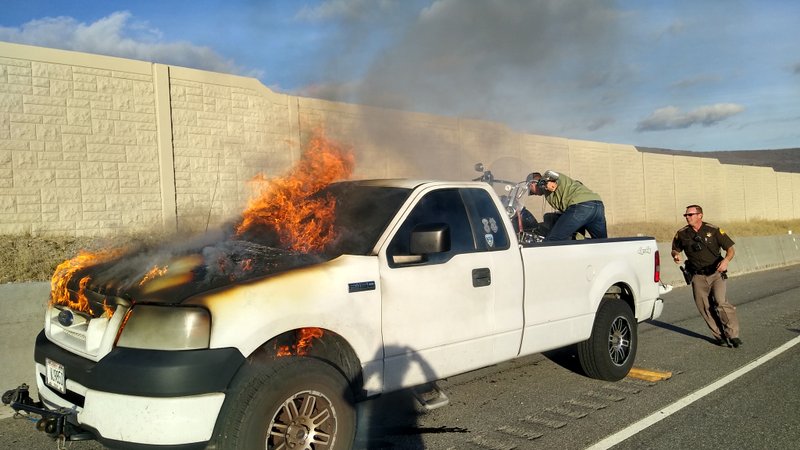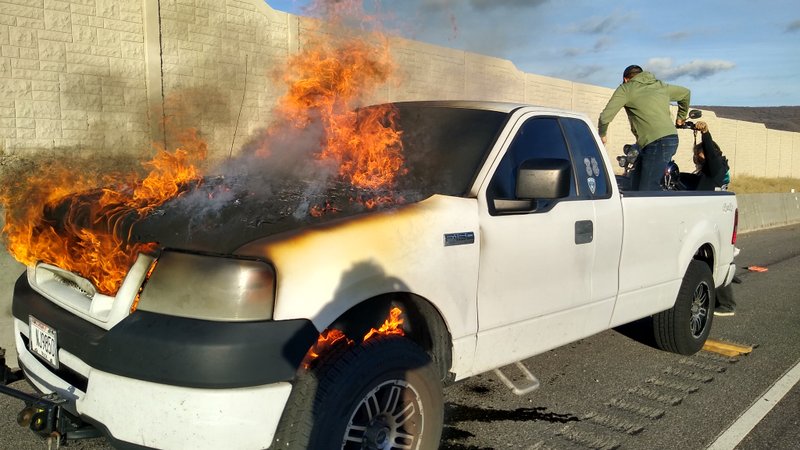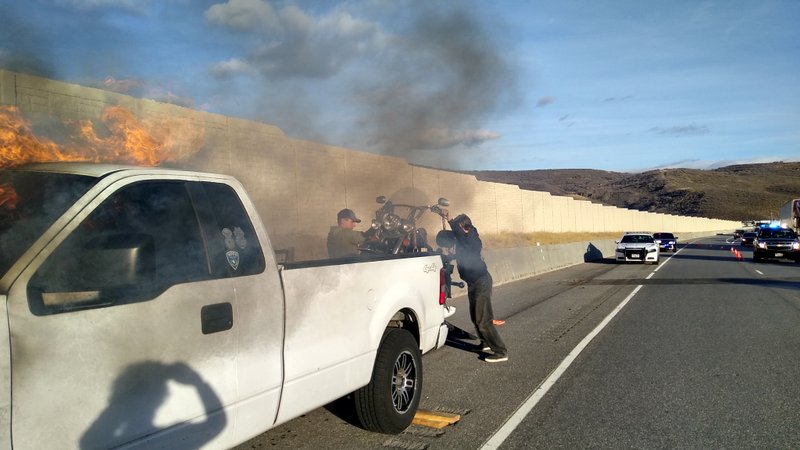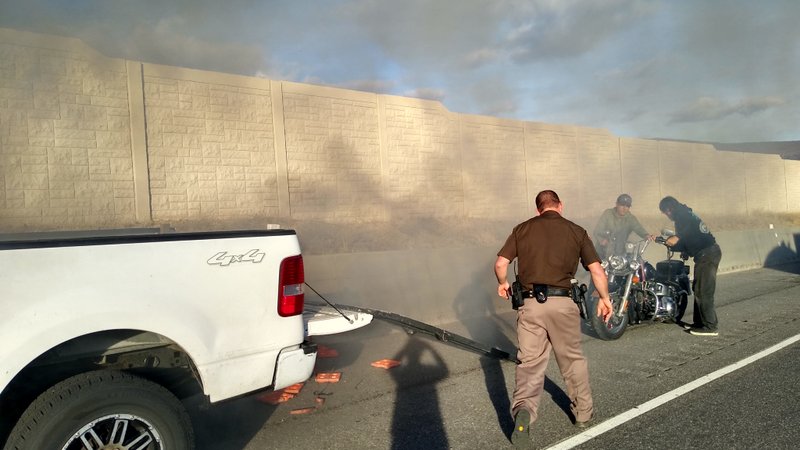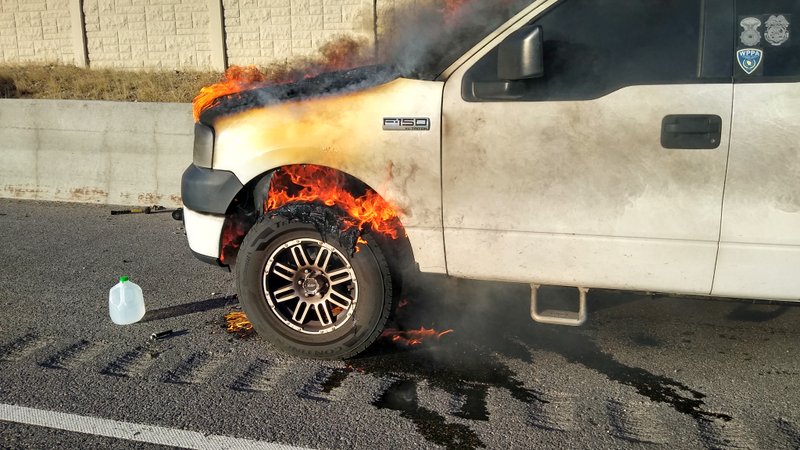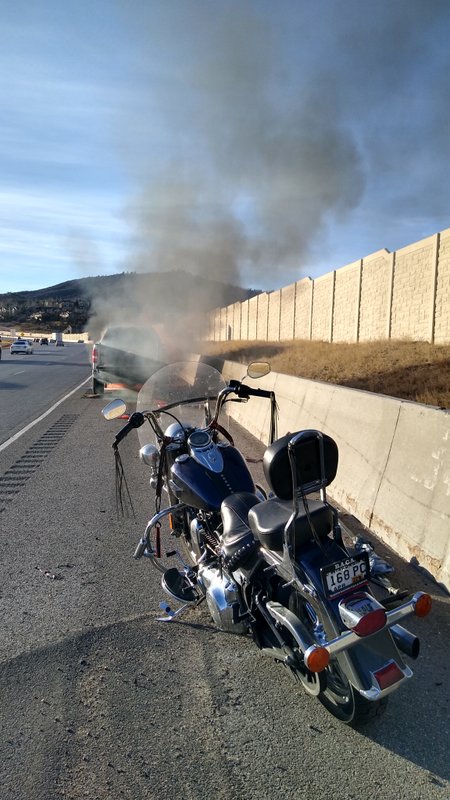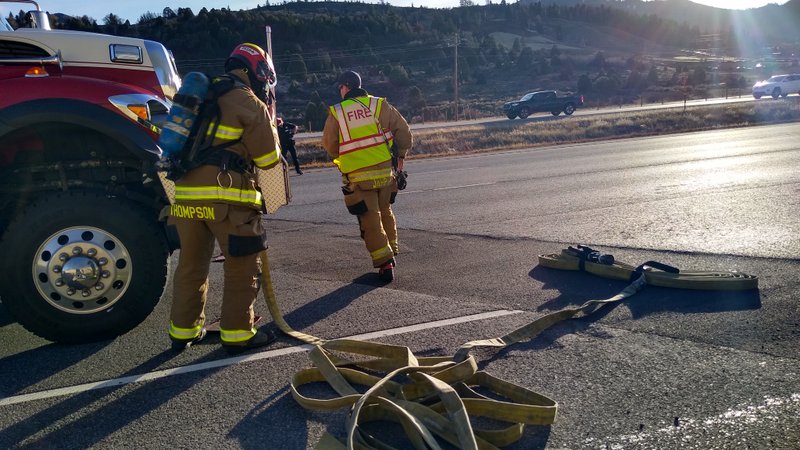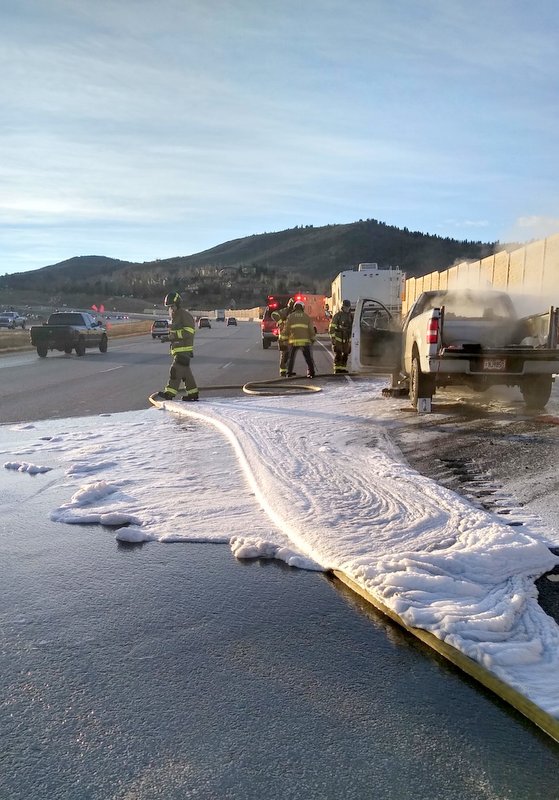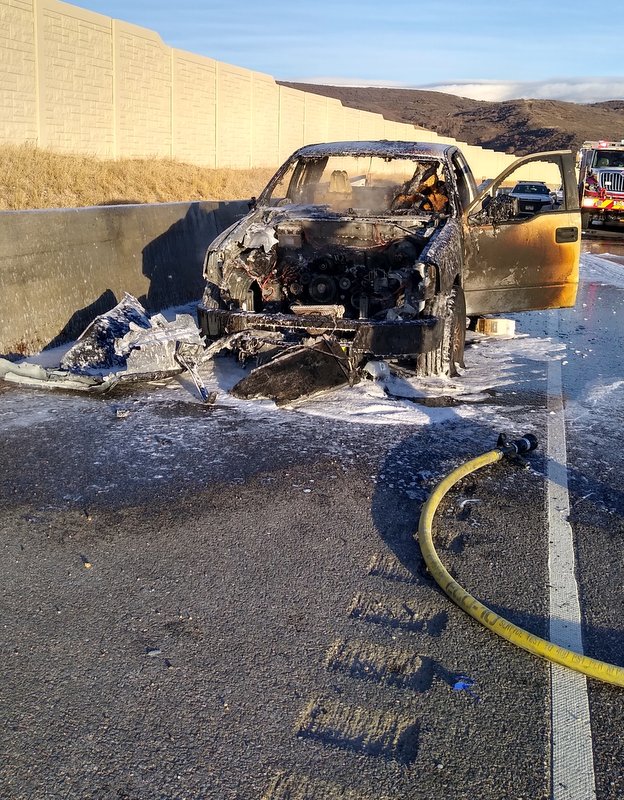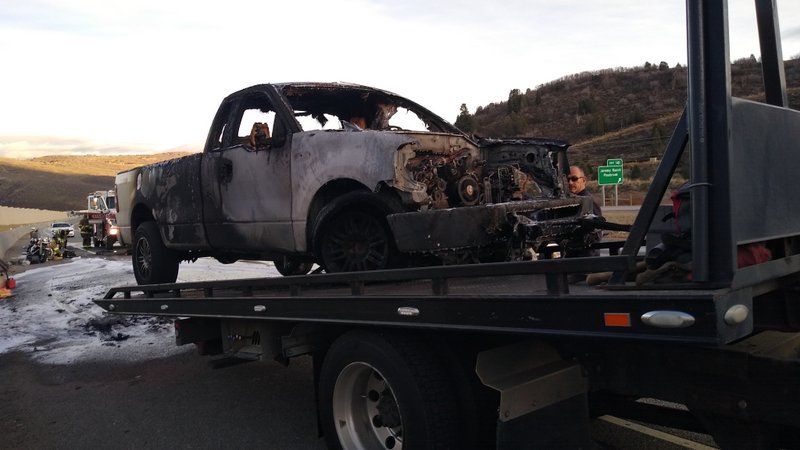 Where we were sitting beside the highway was a little precarious, so the last officer had us place most of the stuff from the back of the truck into the RV, and then he said we should drive up to the next exit and park the RV. He followed us and then took Mark back to get his motorcycle. It was hours before a tow truck came for the motorcycle. We drove down the mountain in the dark and got to our KOA in Salt Lake City with the tow truck bringing the motorcycle behind us. He left it here for us. That is our only transportation other than the RV for the time being.
Now the hard part begins. We may have to stay here for a few days and work with the insurance company to see what can be done to get the motorcycle to Oregon. I was on the phone with the insurance company the whole time the truck was burning and then being towed away. I got contact information for the towing company, the fire department, and the highway patrol and the highway patrol was also able to give me a case number for their report before I hung up with the insurance agent.
Mark told me that the fire department's EMT checked him out because he got some smoke inhalation. When the EMT took his blood pressure, he was amazed that it was only 80/60 considering what Mark had just been through. All in all, I praise God that none of us – including Kimba and Tucson – were hurt, the RV is OK, and the motorcycle is OK. We have a place to camp and we have good insurance. God has protected us and been good to us! We would appreciate prayers as we try to figure out what to do from here.