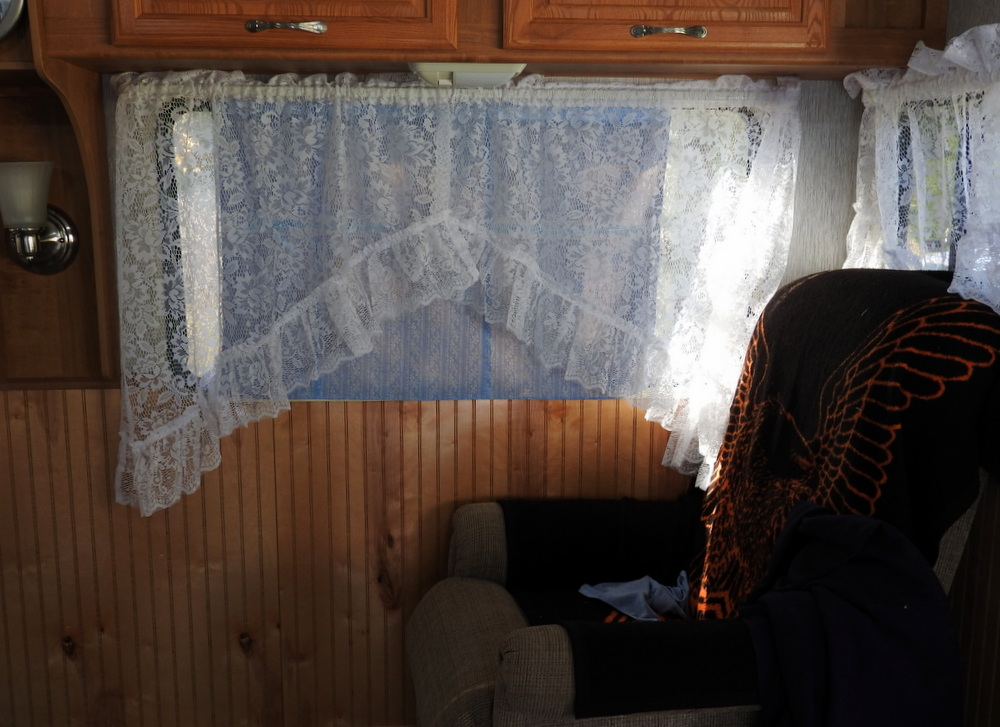 Friday night, the critters and Mark and I moved into the RV in our driveway at home. We still had some things to do to get ready to go, but by moving in the night before we planned to leave, we could do a trial run and make sure we had everything we were going to need while we were still close enough to run in and grab something if we thought of it.
Unfortunately, no matter how hard Mark searched, he couldn't find his hotspot, and I had turned our internet connection off at home. Not a great beginning!
We had no water in our fresh water tank, either, but we didn't want to put our rusty well water in. Mark went and bought some empty jugs at the store and we put the water from our water dispenser bottles into the jugs — eight gallons. We hoped to be able to fill the tank with water at our first stop in Madison, WI last night. We also planned to charge up all our electrical devices when we got to the campground we were heading to.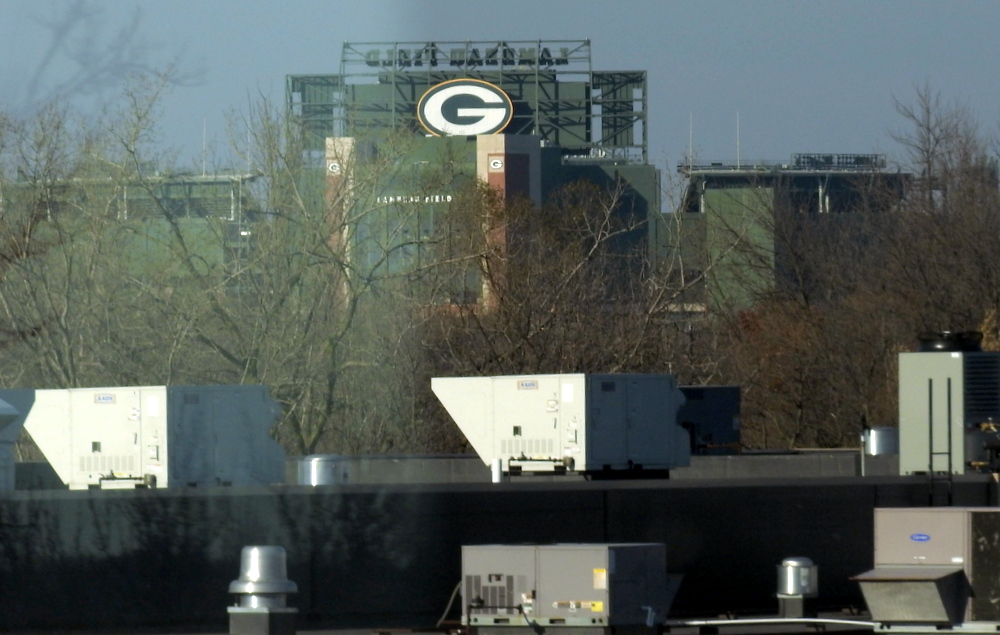 We decided we'd stop at an AT&T store in Green Bay and get a new hotspot. That took a chunk of time in the afternoon. The man at the store said we needed to charge it before we could use it, so Mark plugged it into the power port on our dashboard as we were driving along. However, we still haven't been able to use it, so I wasn't able to write my blog last night.
As we were approaching Madison, Mark suggested I call ahead to the KOA he planned to park at and see if they had any openings. Only one of our phones was working. The others needed charging. I called and got hold of a woman who said we could park there, but everything was turned off; no water and no electricity. We opted to park overnight at Walmart.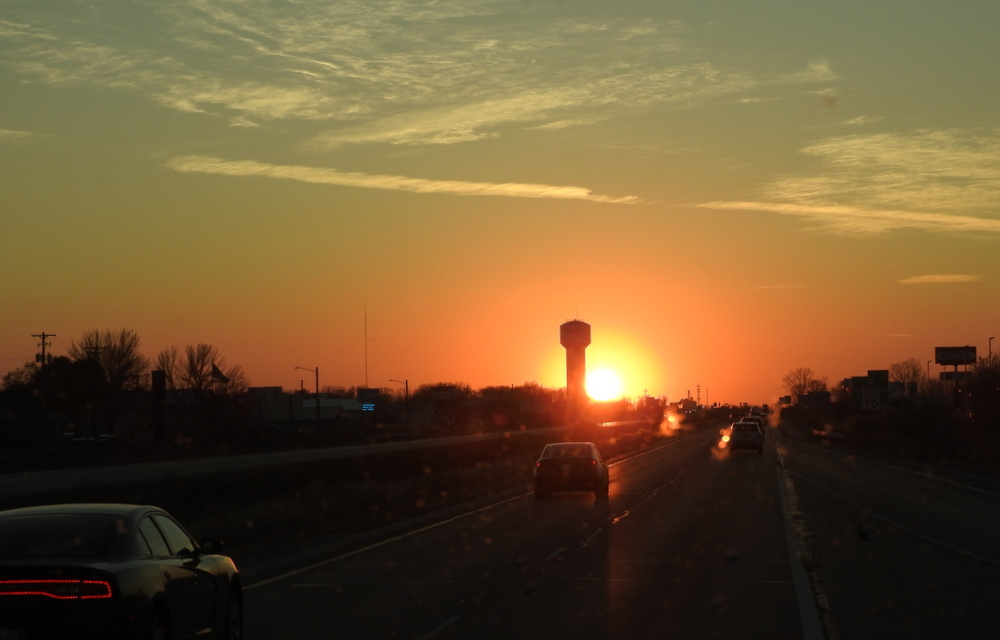 Today being the second Sunday of the month, Mark was supposed to meet with his BACA group online and I was looking forward to a phone call from my son. We plugged the tablet and my phone into the power port to get them charged all morning and headed down the road.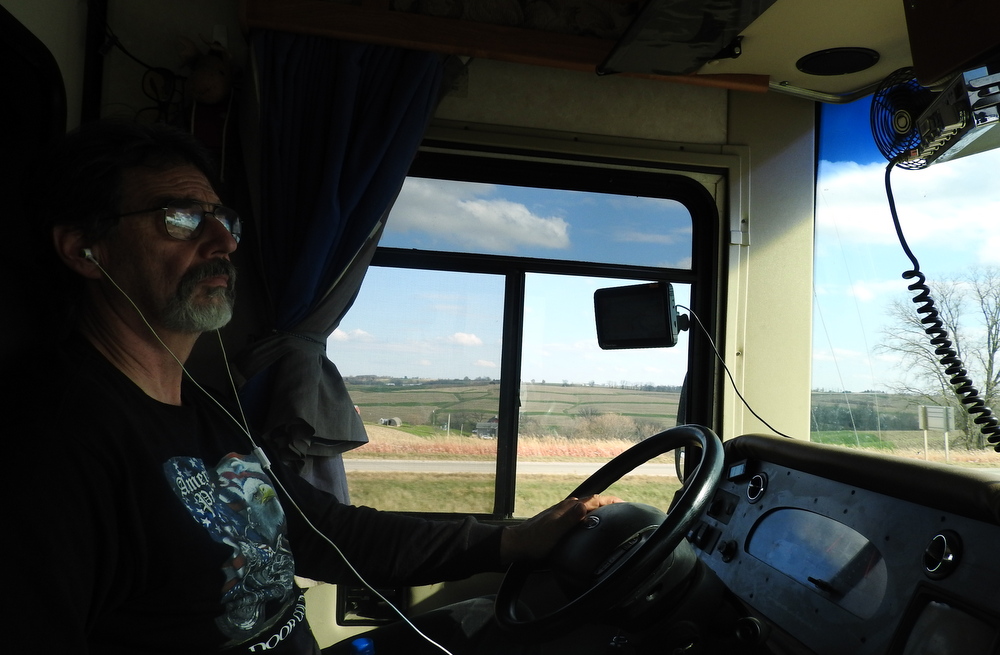 We crossed the Mississippi River and entered Dubuque, IA while he was still in his meeting, but he pointed out the Welcome to Iowa sign to me.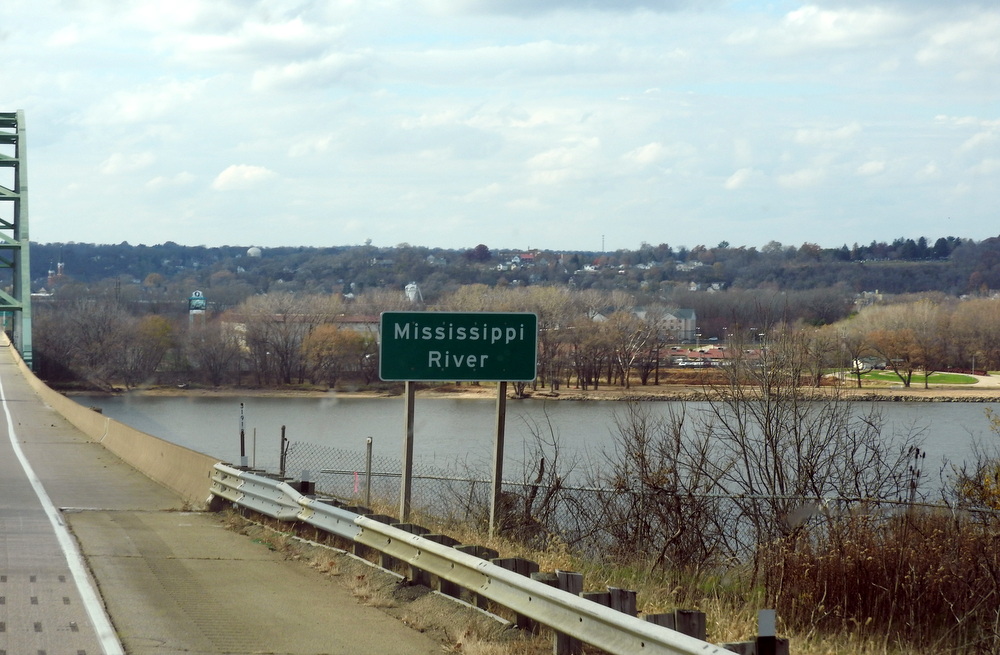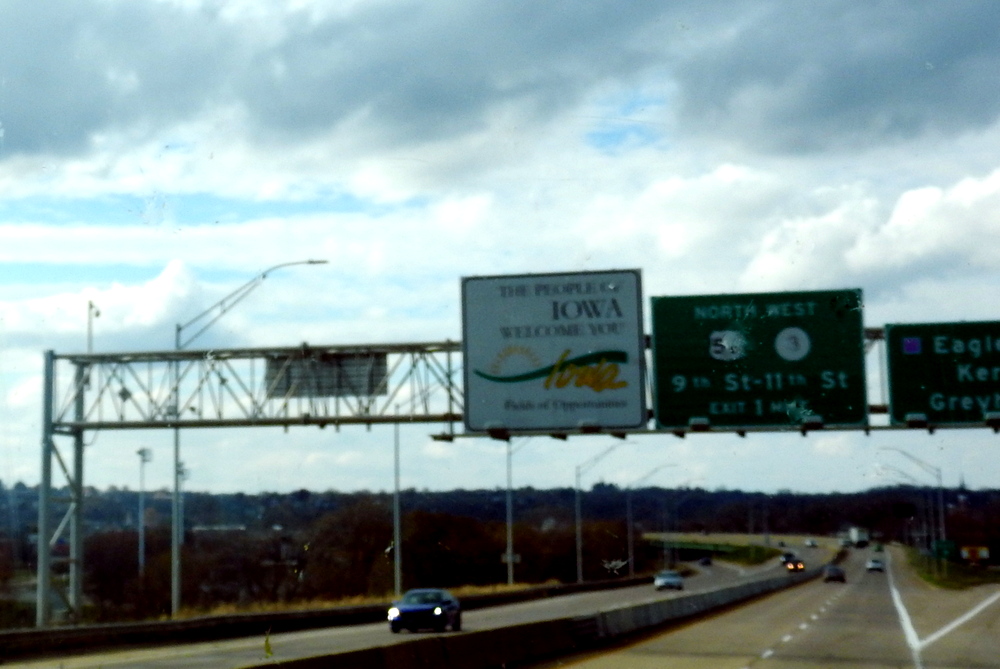 We had a long day of driving and Mark stopped several times to stretch his legs and let Tucson out.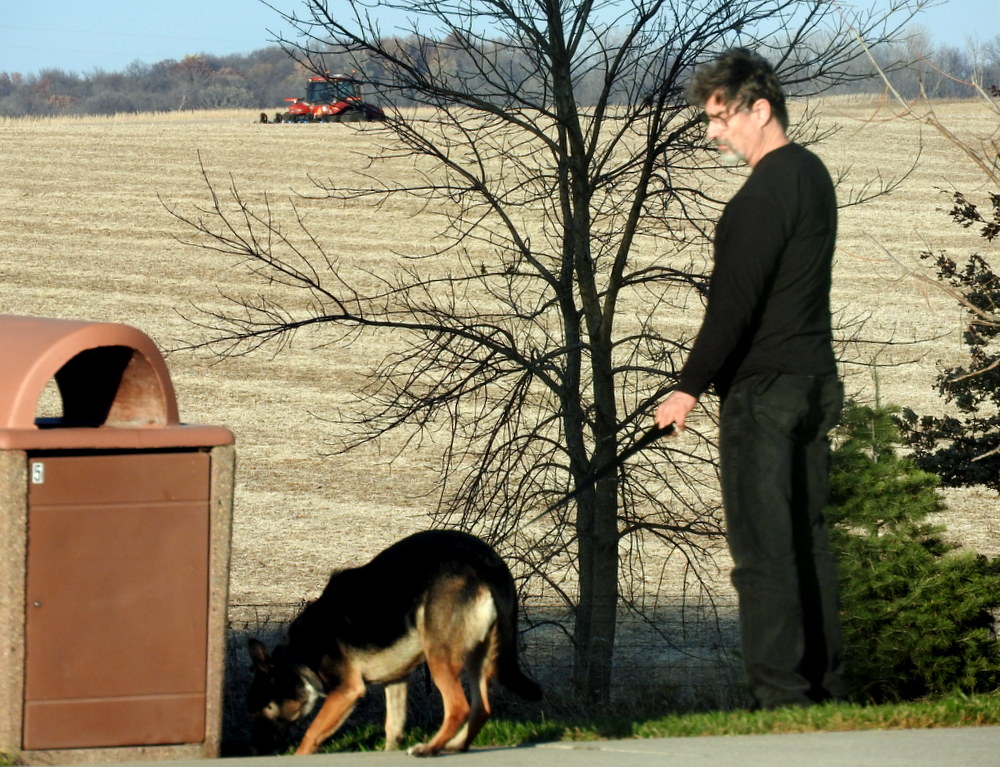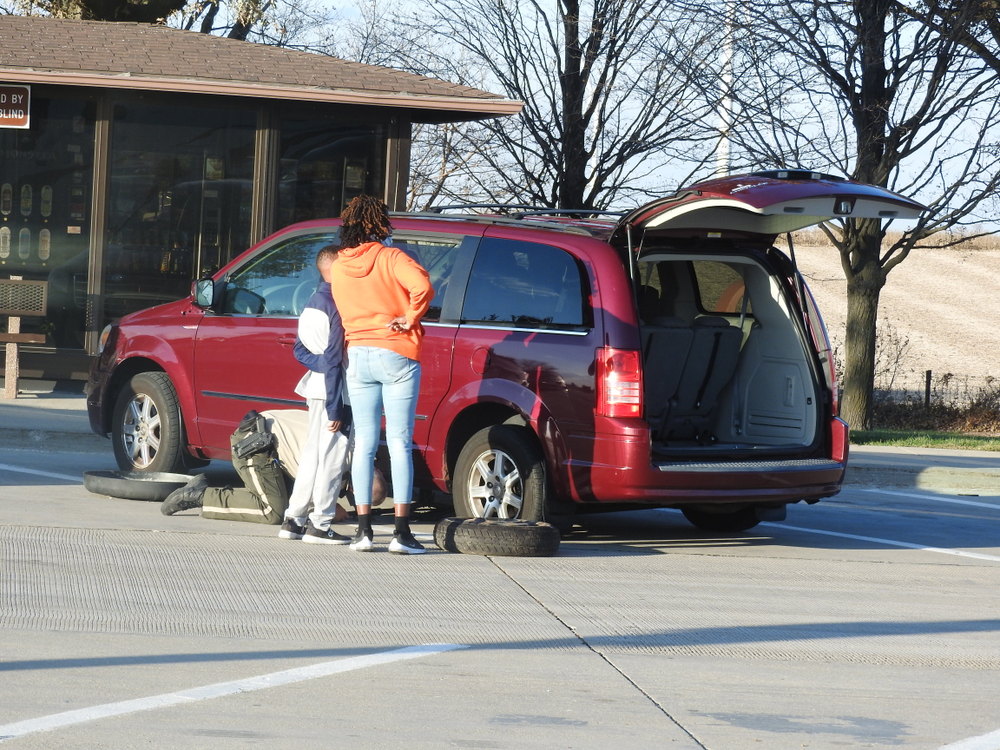 I started taking pictures because I thought this white officer was profiling the black woman and had stopped her and her family at this rest stop. Boy was I wrong!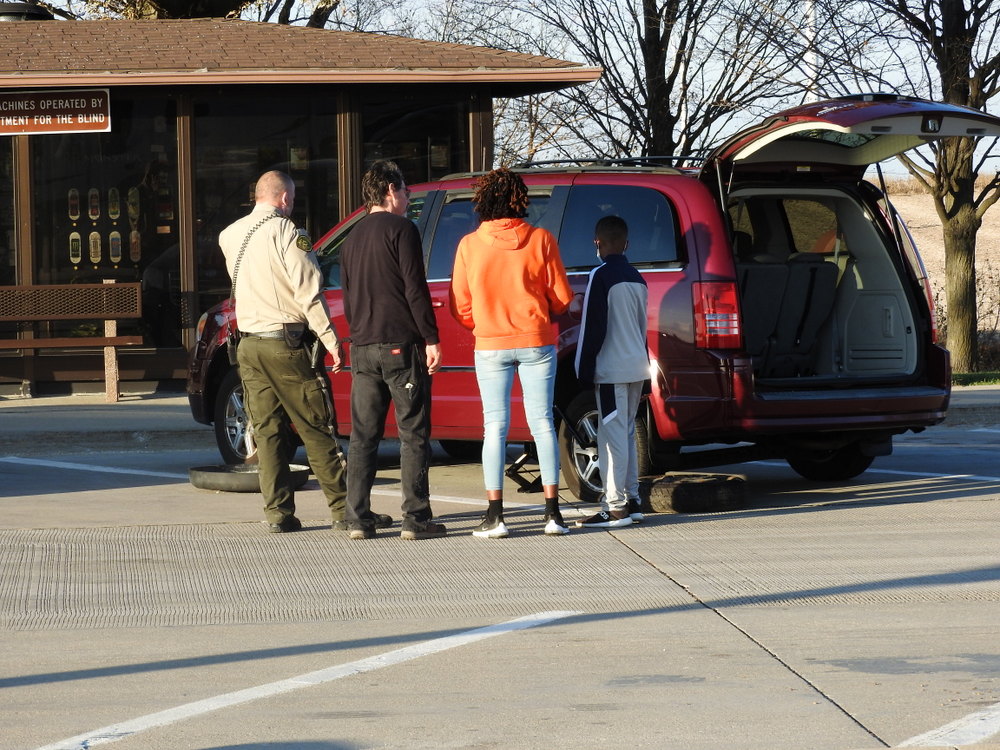 The deputy jacked her car up and started using a tire iron to try to get the wheel off. He even stood on the tire iron, but the lug nut wouldn't budge. When Mark came back with Tucson, I pointed the situation out to him, so he went over and tried to turn the tire iron, but the lug nut was hopelessly stuck. The deputy finally called his dispatcher to try to get someone to come and help. A patrol car pulled up just as we were pulling out of our parking place. It's nice to see police trying to be helpful after all the negative videos I've seen!
I had called ahead to the KOA campground to see if they were going to be open, and thankfully, they were! We are hooked up to electricity, and in the morning, Mark plans to fill our fresh water tank. It was so warm by the time we got here that I opened all the windows. I'm wearing a short-sleeved T-shirt. I think it got up to 74 degrees today!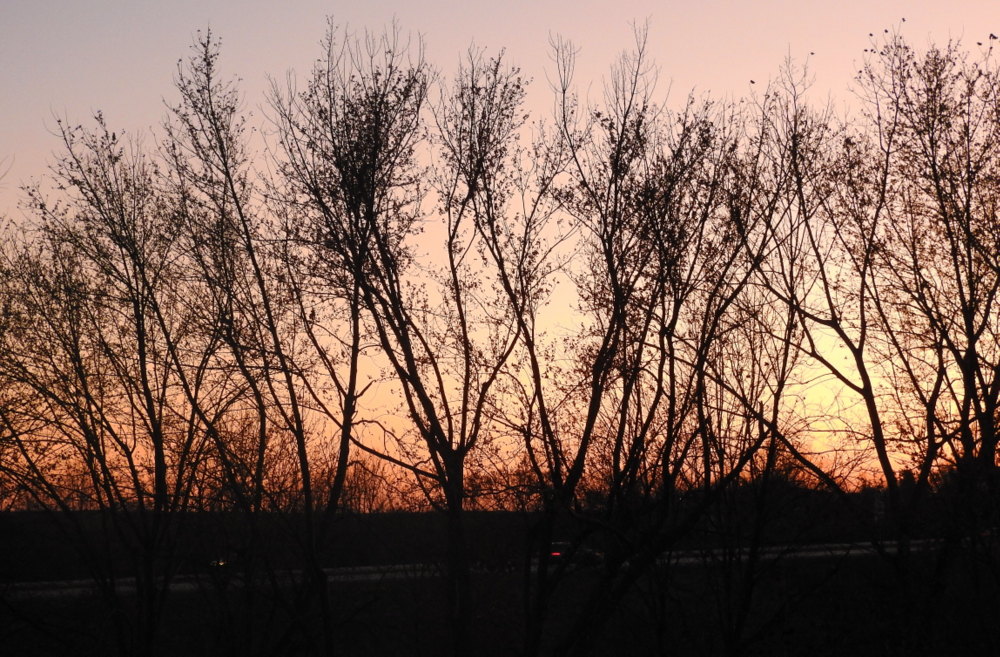 We got all set up and I texted my son to see if he was ready to call me, but he and his spouse are at the beach and his coverage was spotty, so he called off our phone call. *SIGH* Oh well, it gives me more time to blog to all of you!