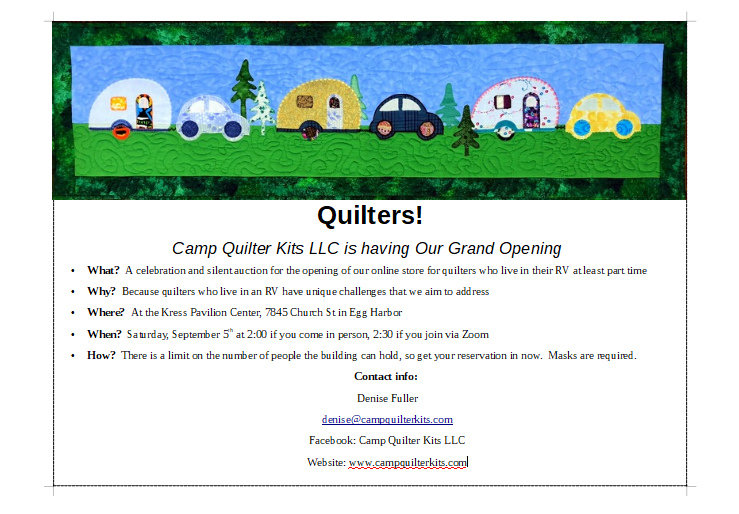 This last week has been crazy busy. My Grand Opening is next Saturday and I have been trying to prepare for it. I had hoped to have nine kits made (ten of each kit) by my Grand Opening, but I have decided I need to be focusing on what I can do and not push myself beyond what's humanly possible. I finished the last of the samples I'm going to make yesterday. I still have to kit it this week. I was so pleased with my sample that I took it to church this morning to show it to anyone who was interested, and one woman asked if she could buy one (already made) from me. That's, unfortunately, not the way my business works. I put the kit together, you sew it!
Here are some pictures of my latest sample: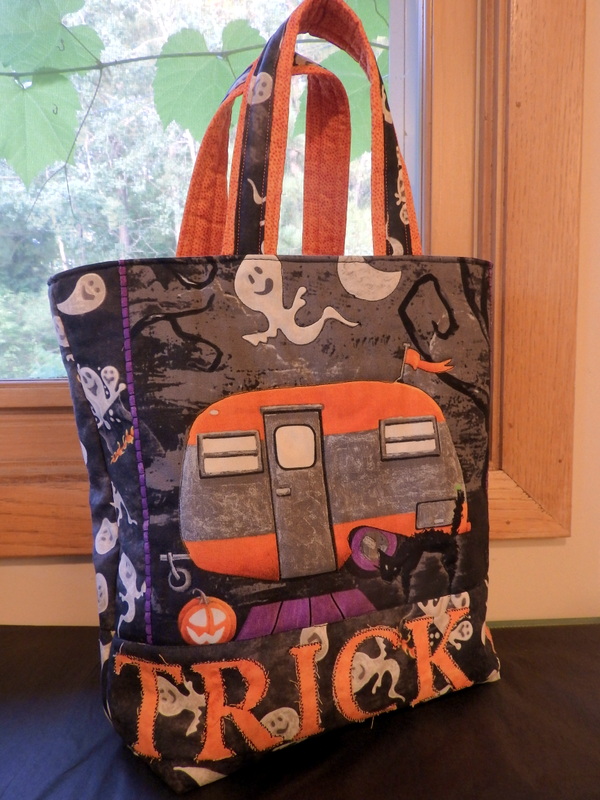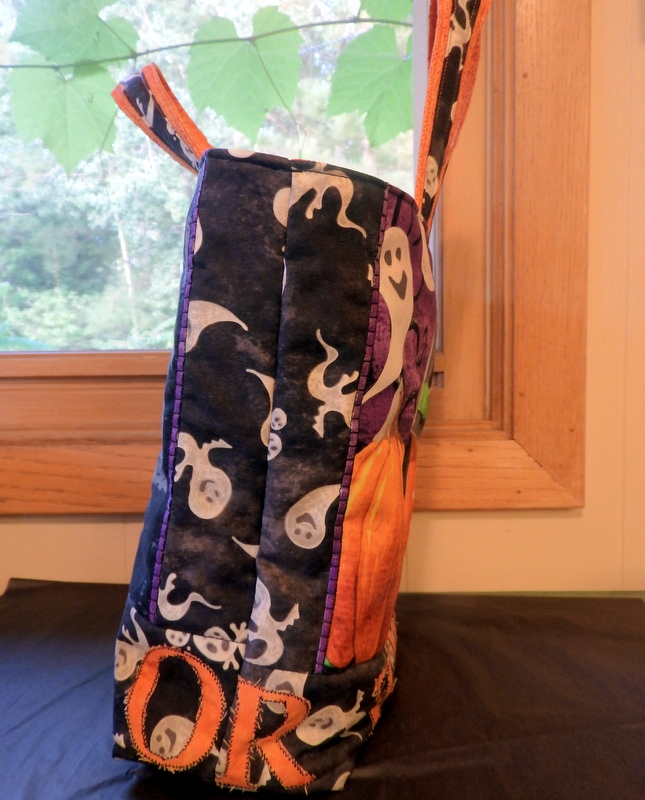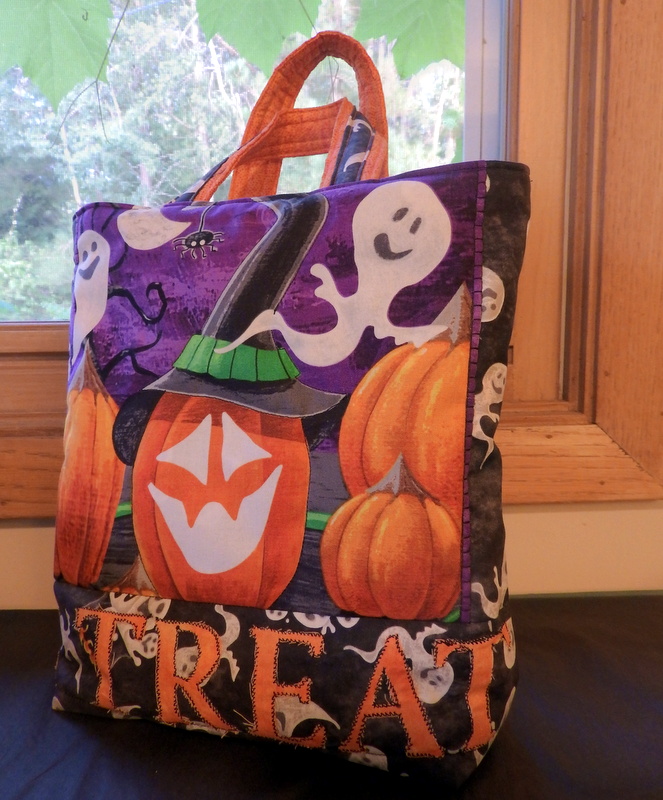 I took Tuesday afternoon and evening off to spend with Kader. She has never learned to drive a car, so I took her out in the afternoon for a driving lesson. I took her to a church parking lot, parked in the center of the lot, and went over with her what the letters P, R, N, and D stand for, and I told her which pedal is for the gas and which is the brake. Then I traded sides with her.
I don't know how many of you remember that I gave driving lessons to a Ukrainian woman who spoke almost no English several years ago. She had never even ridden a bicycle before, so it took me several weeks to get her ready to even go on a quiet back road at 25 miles per hour. Kader was a fast learner, and I already had her out on our little two-lane highway by the end of the lesson!
That evening was an event for all the Turkish kids who could make it and the youth group of a church up here that has graciously invited them to join their activities since Bridges isn't happening this year. Tuesday, we went to a farm where the host and hostess had set up a scavenger hunt. The kids were to take pictures of anything they found on the list, and their names were also hidden out there. I went with Kader and a couple of twin young men asked to join us. (I think one of them likes Kader!) We walked and walked and never came to the end of the property. This woman inherited a farm that had been in her family for generations, and it was huge! We went through woods and an orchard and along rolling hills. We didn't take the expected route, so the hostess finally called me and said to come back.
They had a fire going in a big fire ring, and they let the kids roast hotdogs and marshmallows over the fire. Some more young people came straggling in, including Lara and Cha, another young Turkish couple. Once everyone was assembled, the hostess asked me to share the testimony about my name. She had called me earlier in the week and asked me, so I was prepared. Once I finished my story of how God spent my entire life aligning my name to match that of an on-fire Christian woman's name so that He could woo me back after I rebelled, the young people started sharing. Lara told us that she was sad because one of their co-workers at Piggly Wiggly had been stabbed to death by her roommate. This co-worker lived in Sturgeon Bay, so when I mentioned it to my pastor, she had heard about it on the news but hadn't realized there was a connection to Northern Door County. She told me that this was the first murder in Door County in 28 years. Sad.
Wednesday, I had an appointment to go to Tea Thyme in Sister Bay. Our neighbors across the street own the tea shop and what used to be a tea room, and when one of them had heard several months ago about my plans for a Grand Opening, she invited me to have it in the tea room. When I inquired whether they were still willing last weekend, my neighbor said things had been rearranged and I might want to come and look at the space. When I got there, there was a small, somewhat cluttered space still open and she said I'd only be able to have ten people inside at a time. We both realized it was totally inadequate for what I needed, so she gave me the name and phone number of someone from the Liberty Grove Historical Society so that I could ask if their barn was available. The woman there told me that there aren't very many windows in the barn, so it might not be light enough for people to see my kits. She gave me the name and phone number of someone at the Town of Liberty Grove, our government office for the township that includes Northport, Gills Rock, Rowley's Bay, Ellison Bay, and part of Sister Bay. I called them and asked about their assembly hall, but they said that the building is closed to the public until at least January due to COVID-19. They also said that any of the parks buildings in Liberty Grove are also closed until January.
I was on the verge of panic when I called my pastor on Thursday morning and asked her to have the women's Bible study group pray about the situation. Not long after I spoke with her, I got a call from a woman I had left a voicemail for the night before. She's from the Kress Pavilion, what my pastor calls the "prime location in all of Door County for holding events". I don't have my own pictures yet, so I'll share some pictures I copied off their website so you can see what my pastor means: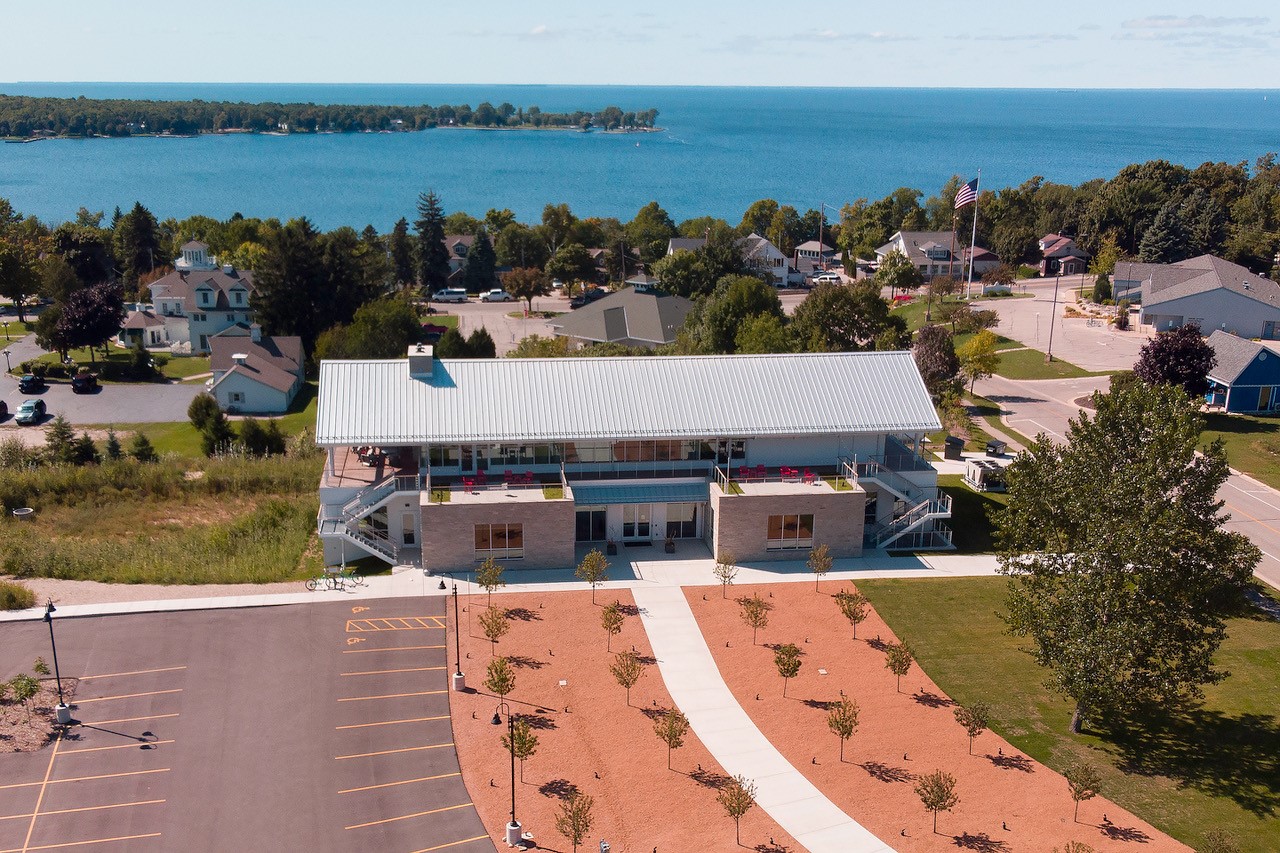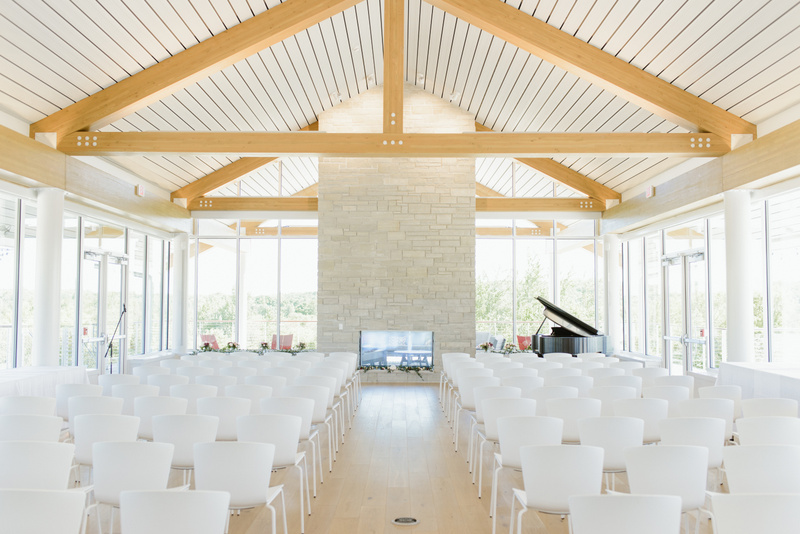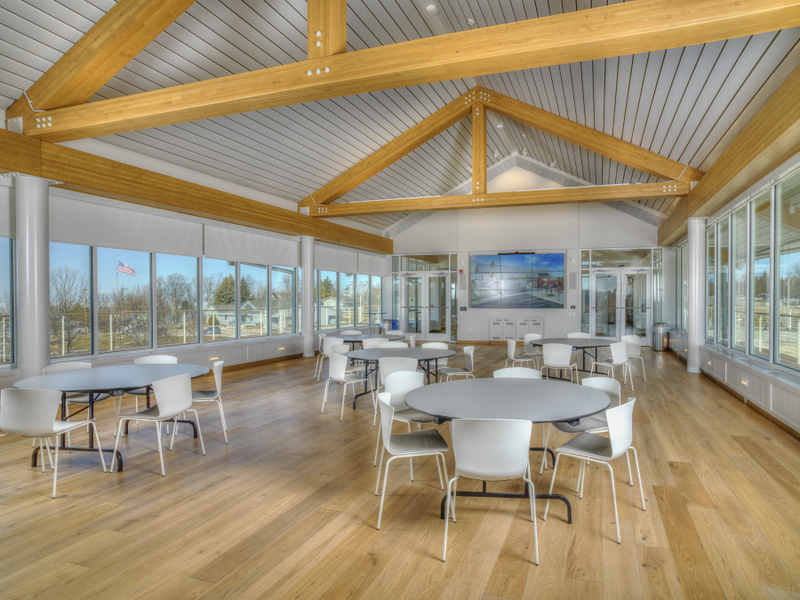 As you might imagine, it was beyond my wildest dreams to think I could rent this room. The woman said that the room happened to be available on the day and at the time I was looking at. I asked her how much it would cost to rent it. She told me that normally they rent it to non-residents of Egg Harbor for $225 per hour. I winced inside. Then she told me that because of the virus, they are now renting it out for $50 per hour. Whoa! I couldn't believe my ears! She told me that there's a limit of fifty people that can be in the room and they have to wear a mask. The hours start from the time I go in to set up the room to the time I finish cleaning the bathrooms and leave the room. I have applied for three hours. I sure hope that's going to be enough time!
Mark and I are going to look at the space tomorrow afternoon. We'll need to know where the tables and chairs are kept. I only need a couple of long tables to set my kits on and then the fifty chairs. Mark and I will go in to get set up at 1:00. We have been putting flyers out in all the campgrounds and people are supposed to arrive at 2:00. I have a Zoom meeting set up to begin at 2:30. (You are welcome to attend by going to my website (www.campquilterkits.com, or to my Facebook page under Camp Quilter Kits LLC. Remember, I'm in Central Time Zone and adjust the time to your time zone.) Then I have to shoo the people out and get everything taken down and cleaned by 4:00. I was worried about being able to get everything cleaned up by then, but today on the way home from church, the woman I carpool with said she would come and clean the bathrooms. I told her she's a Godsend!
God is so good! He has given me way more than I could have ever thought or imagined. I still have a ton to do this week to get ready, but I'm confident that with God's help, I can do this!