Doesn't the name "Carrizozo" conjure up exotic images? We've probably driven through it before but never stayed here long enough to notice it. We got here after dark, so I don't know what the town looks like. Anyway…
We had everything done last night except for the unplugging and the goodbye saying. We did that this morning. Then we had to stop to fill our main propane tank and get air in our tires and hook the pickup truck behind the RV, and then we hit the road!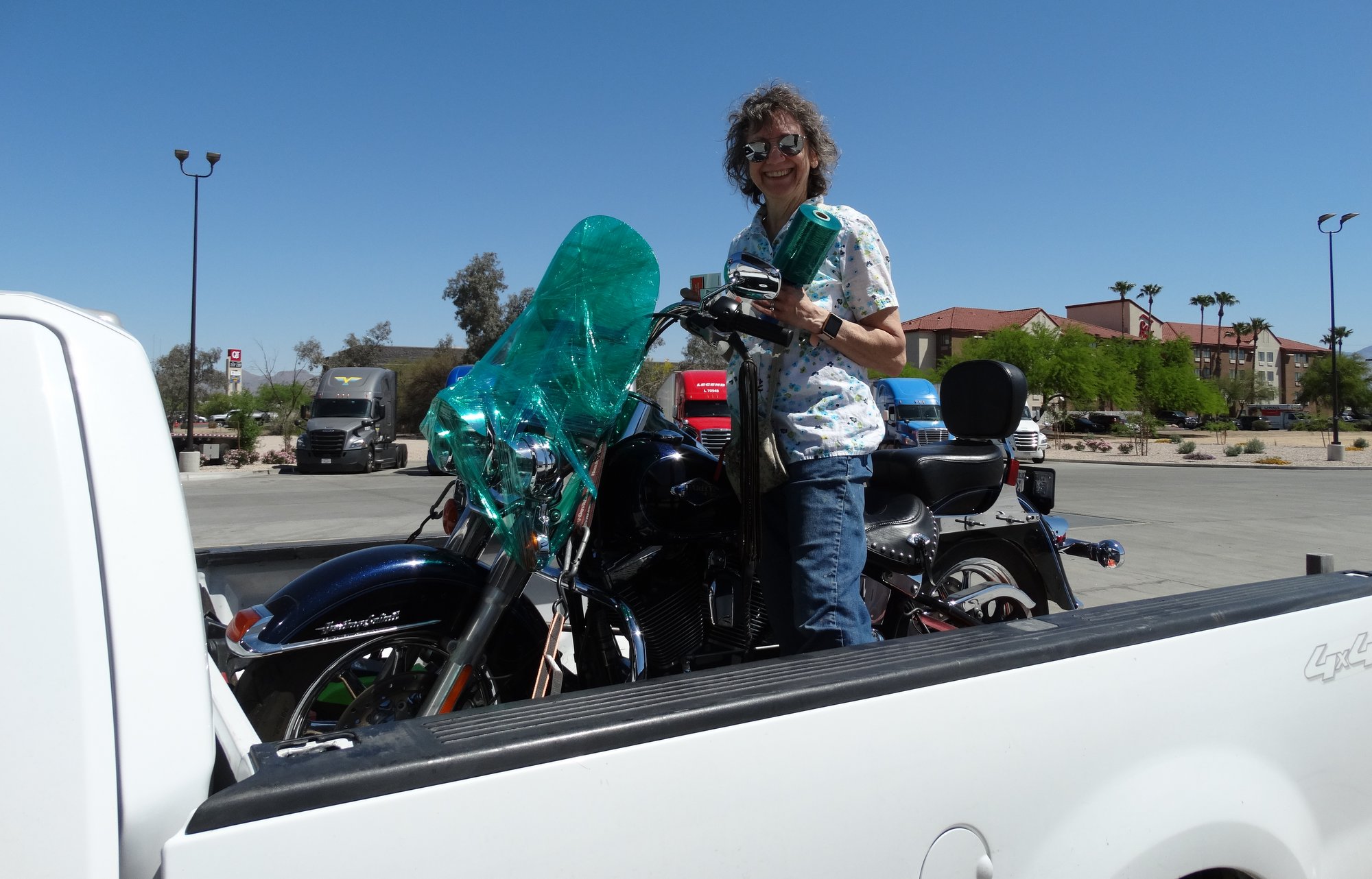 Sad aside:
This morning, I got a call from a friend I used to work with at Wagon Trail Campground the first two years we were in Door County. She called to tell me that another friend, Judy Boldt, is not doing well. Judy kept it a secret from everyone except for Tim and Kathy, the owners, that she had developed colon cancer a couple of years ago. That would be Judy's way. She didn't want any sympathy. She was trying to treat it naturally, but that wasn't working, so more recently, she opted for chemo. A week ago, she went into the hospital with difficulty breathing and they discovered there was a large tumor on her liver that was pressing on her diaphragm. They were going to start radiation, but before they could, Judy had a stroke. She's a tough old broad and she's still alive, but she can't speak.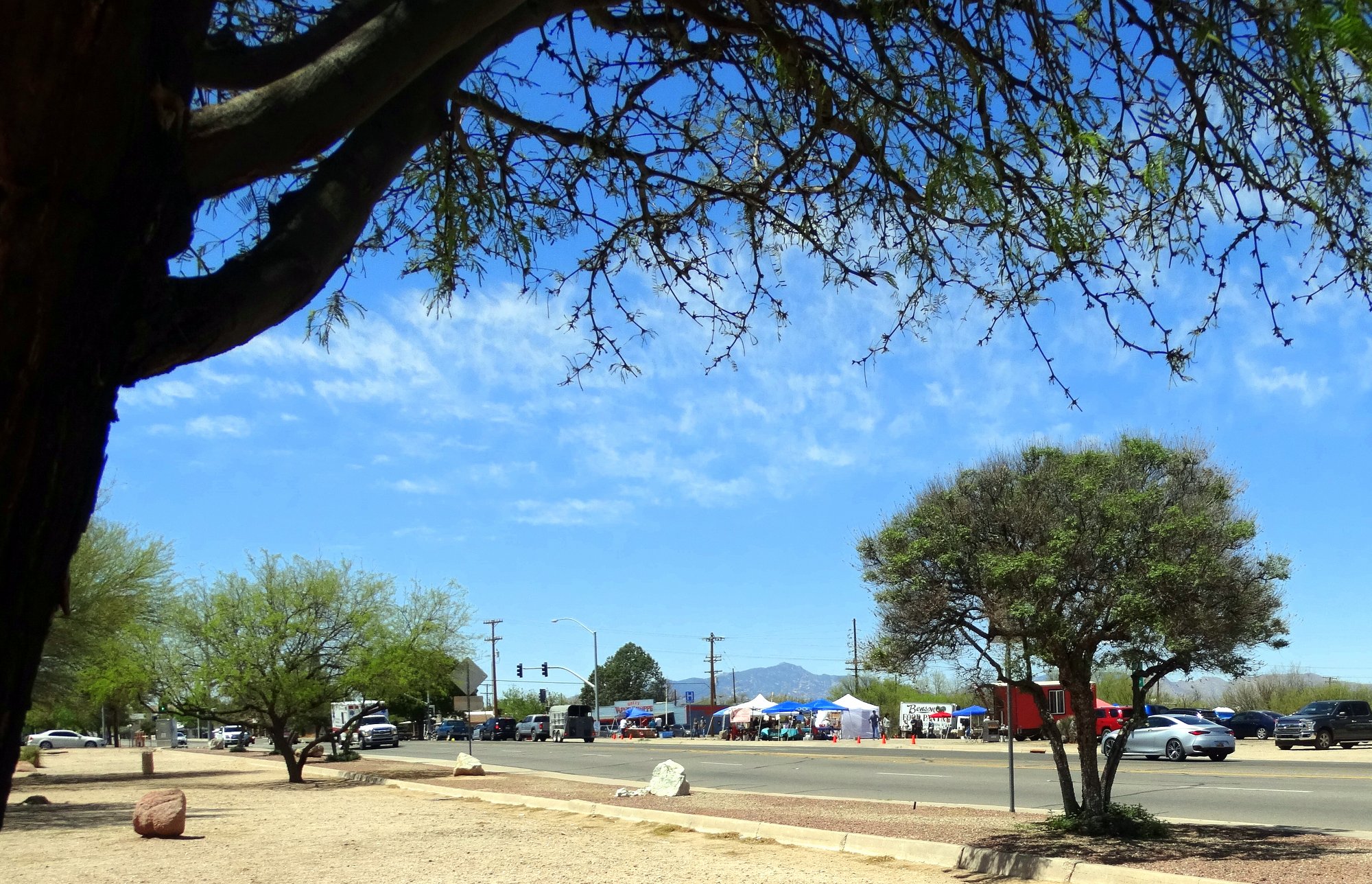 Let me take a moment to tell you about Judy. She was the first co-worker that came to introduce herself to us at Wagon Trail and she brought her new dog, Nefertiti (or Nefie), with her. Our first year in Door County, Mark and I went exploring everywhere in Door County and I took lots of pictures for my blog. When Judy discovered this, she would always say, "Oh, Denise! I just drove by something and thought I should tell you to go get a picture of it," or "Hey, Denise! Have you been to such-and-such a place yet?" She kept me informed of events I should attend. She was my number one fan!
She had a sense of humor when it came to teasing other people, but surprisingly, she didn't think it was so funny when I played a joke on her. It was her birthday and I decided to make a dirt cake for her. You make it with chocolate pudding and the crumbled up cookie part of Oreos and you put it in a small terra cotta pot and plant a silk flower in it. She thought it was beautiful until she came across a gummy worm in her cake. Oh, was she mad!
The friend who called, Kathrine Plahmer, told me that there are some origami papers in the office at Wagon Trail and if I want to go write a note to Judy on one of them when we get home, Kathrine will fold it into an origami butterfly and mail that along with others to Judy. Please pray for Judy and her husband, David, as they go through this.
Back to our trip: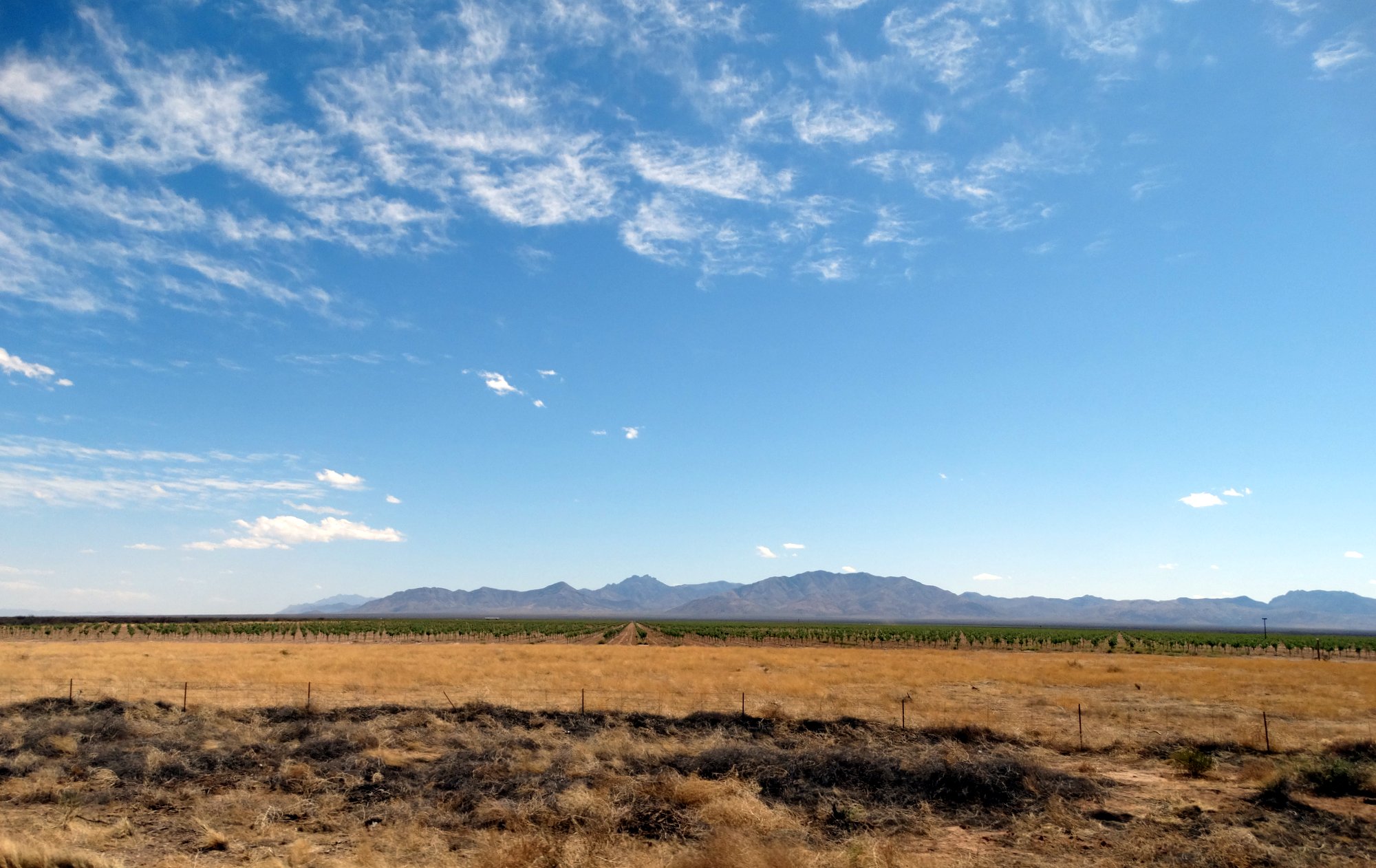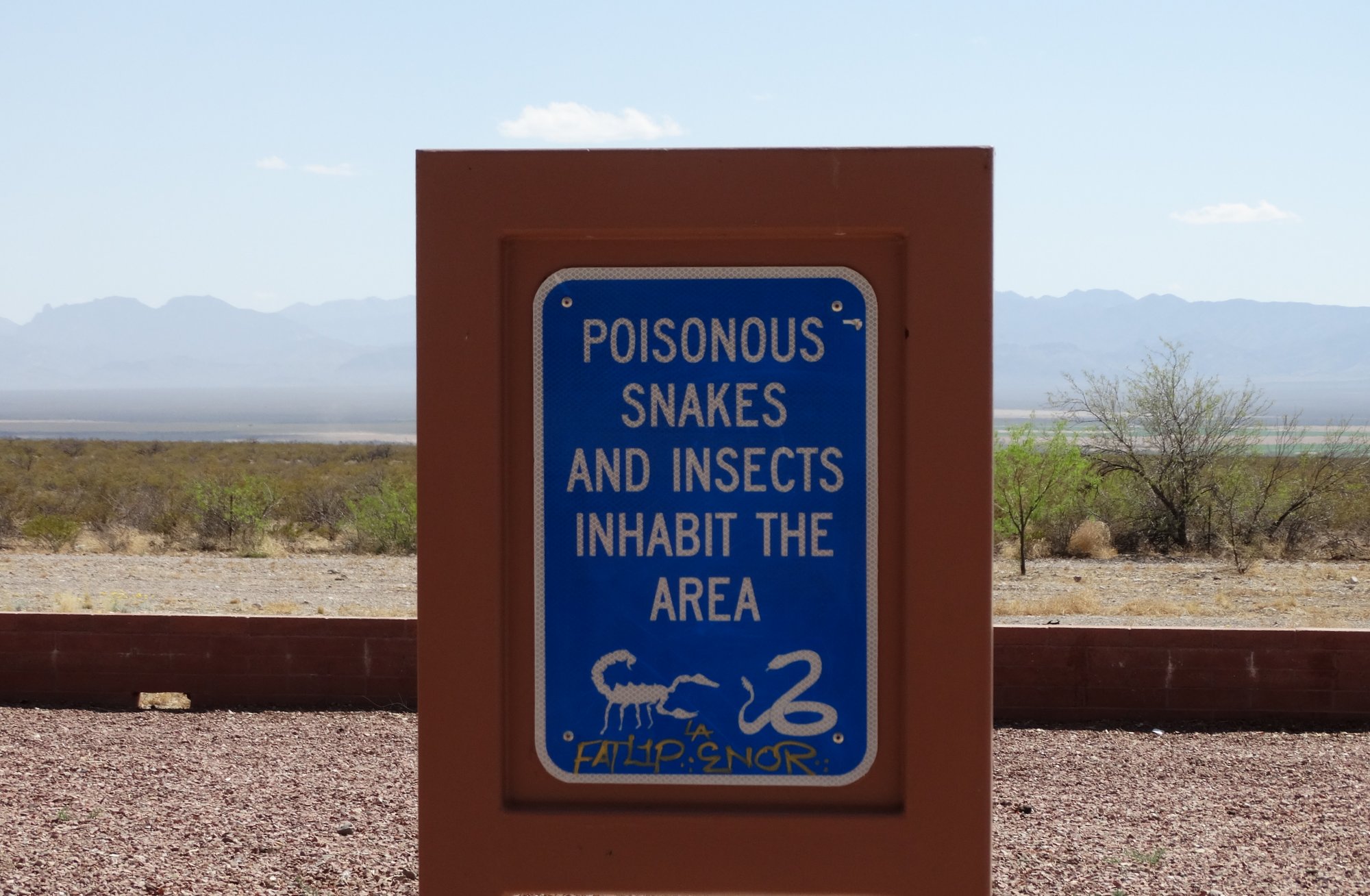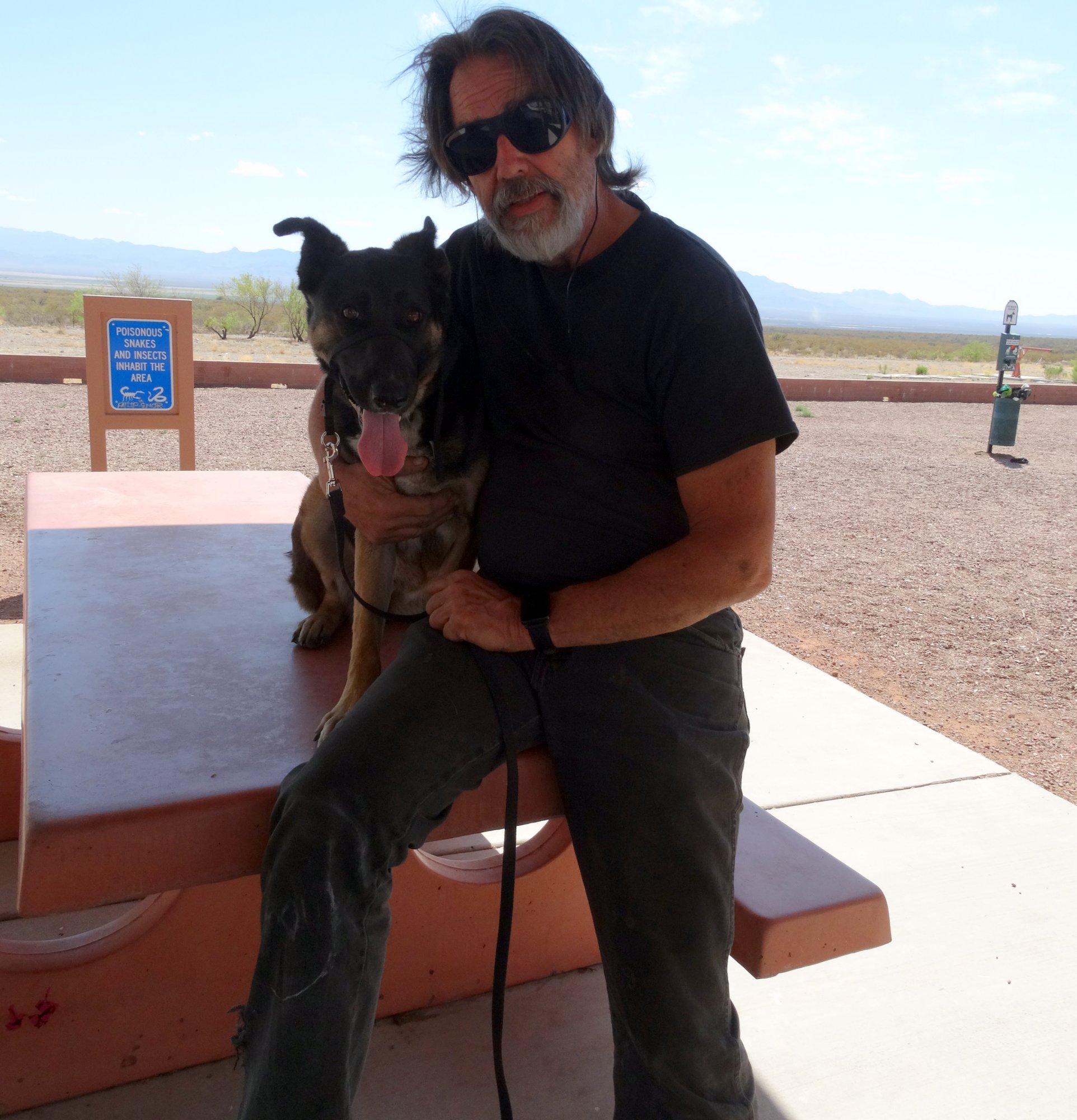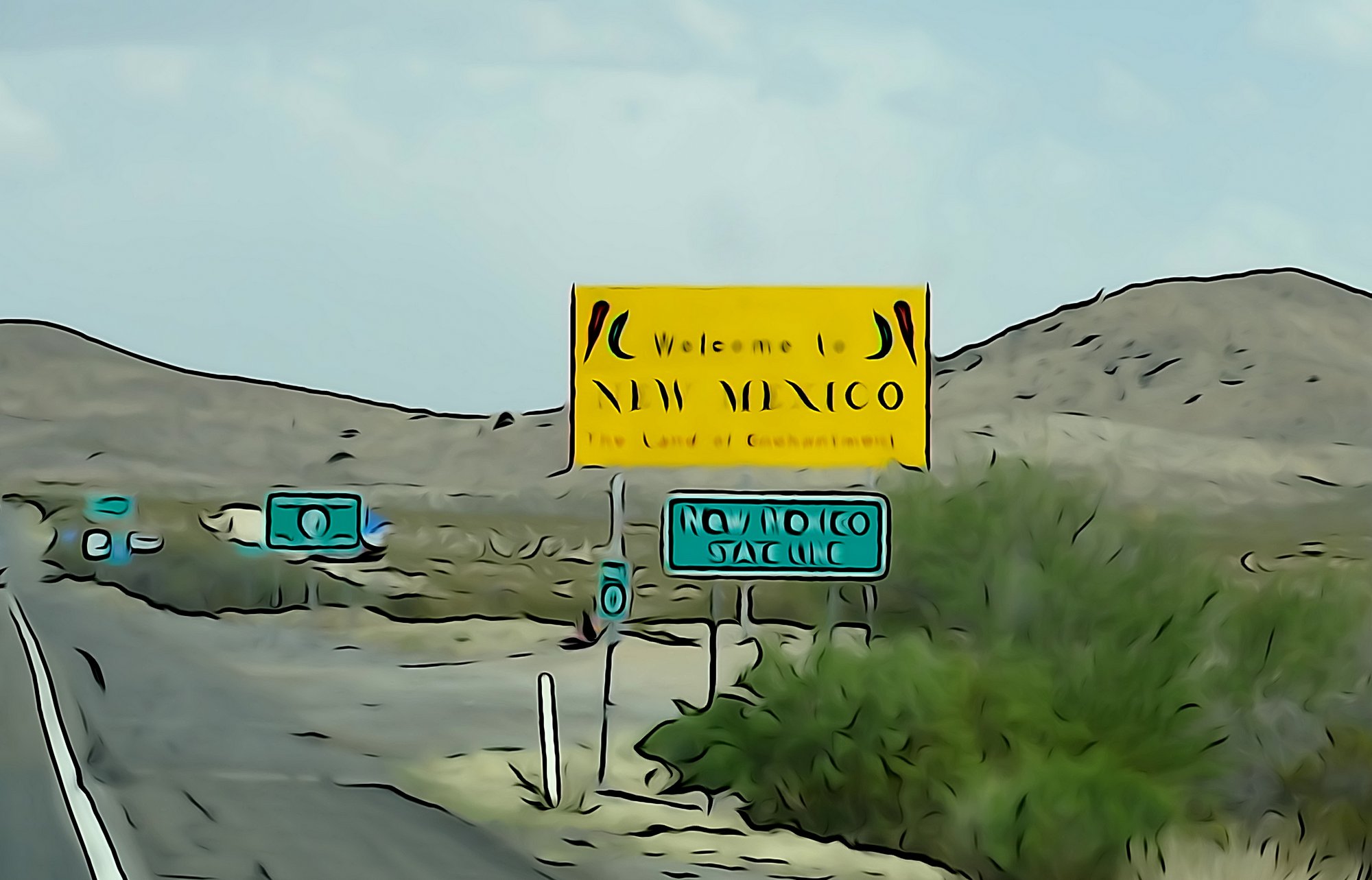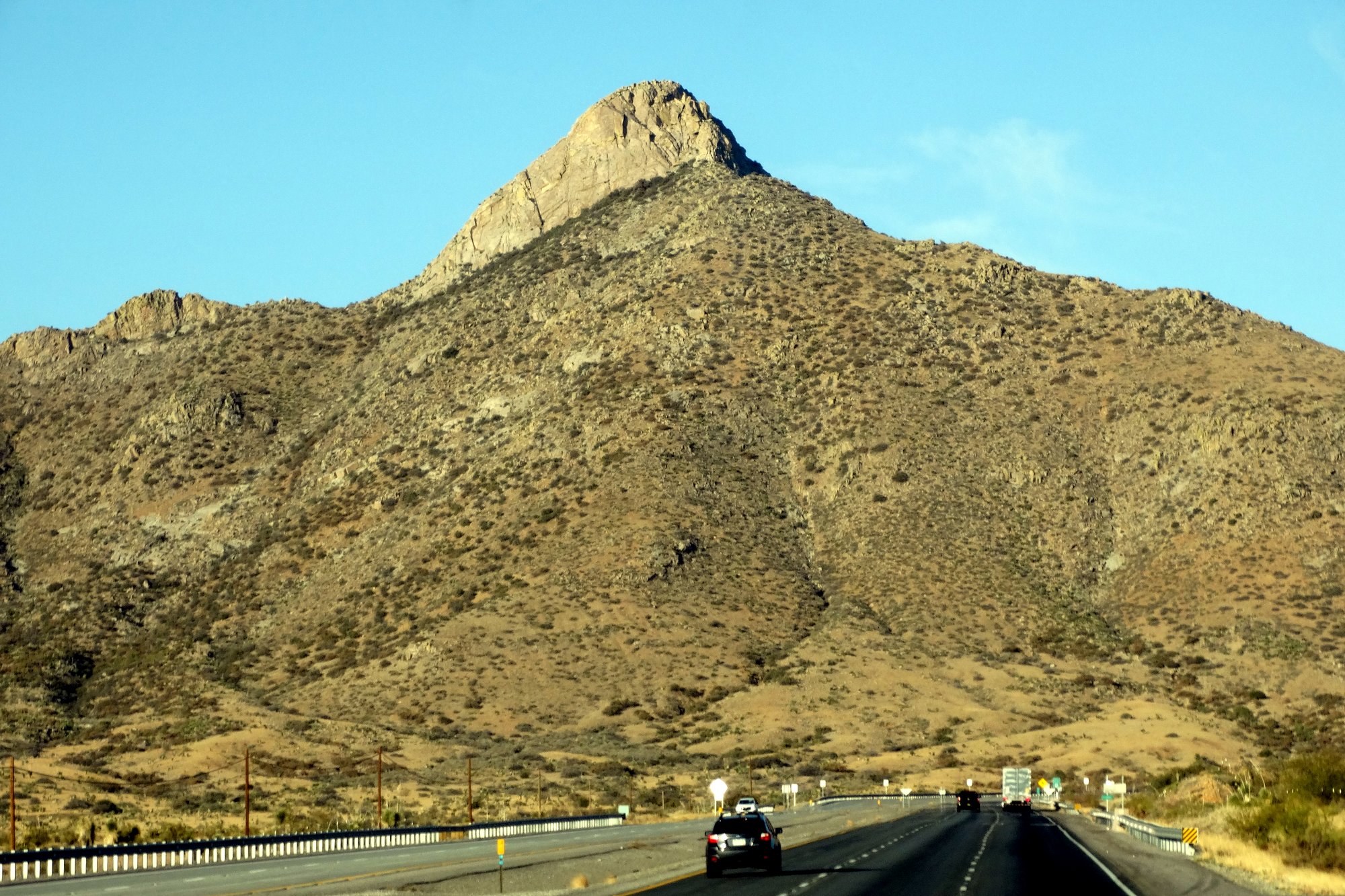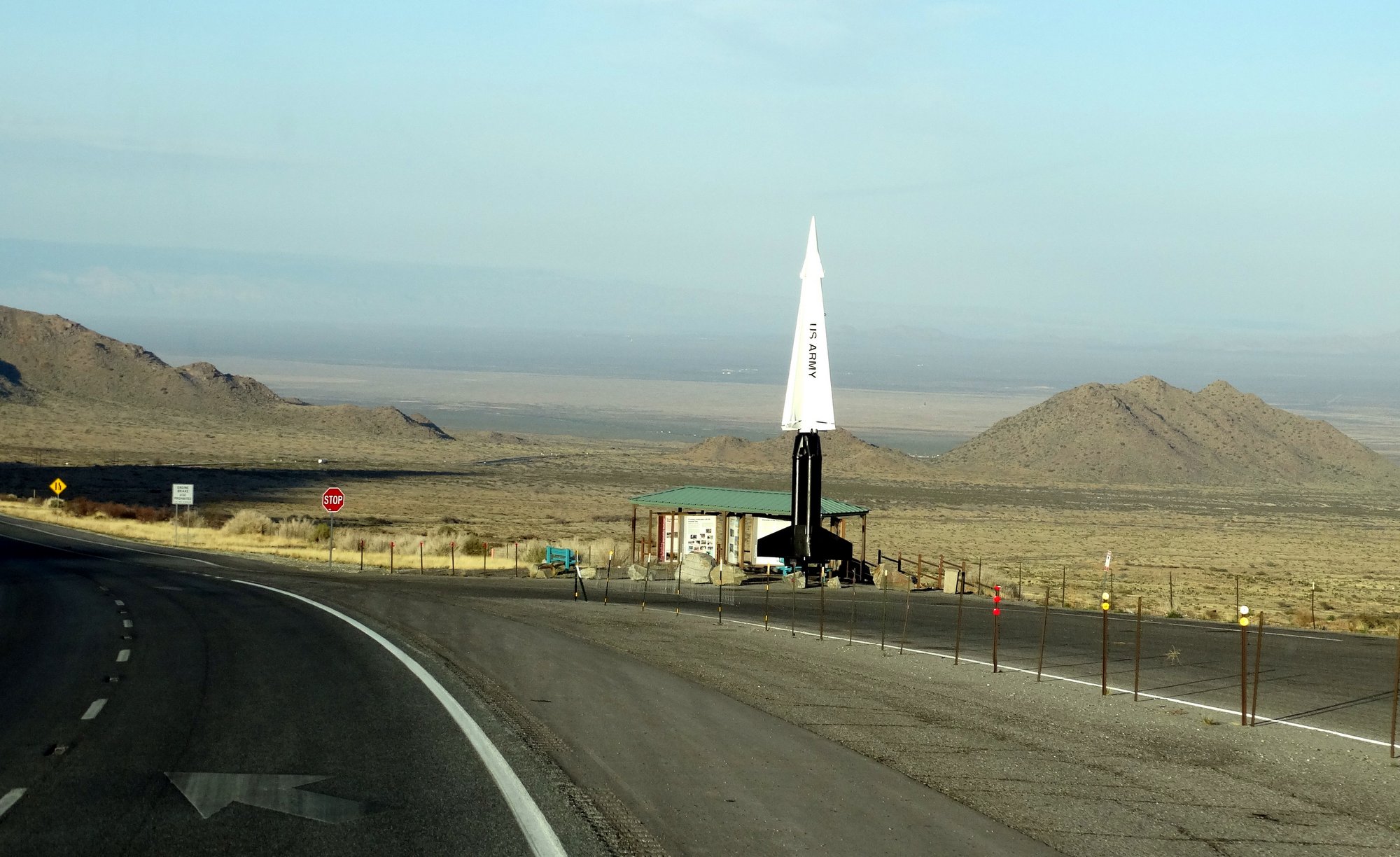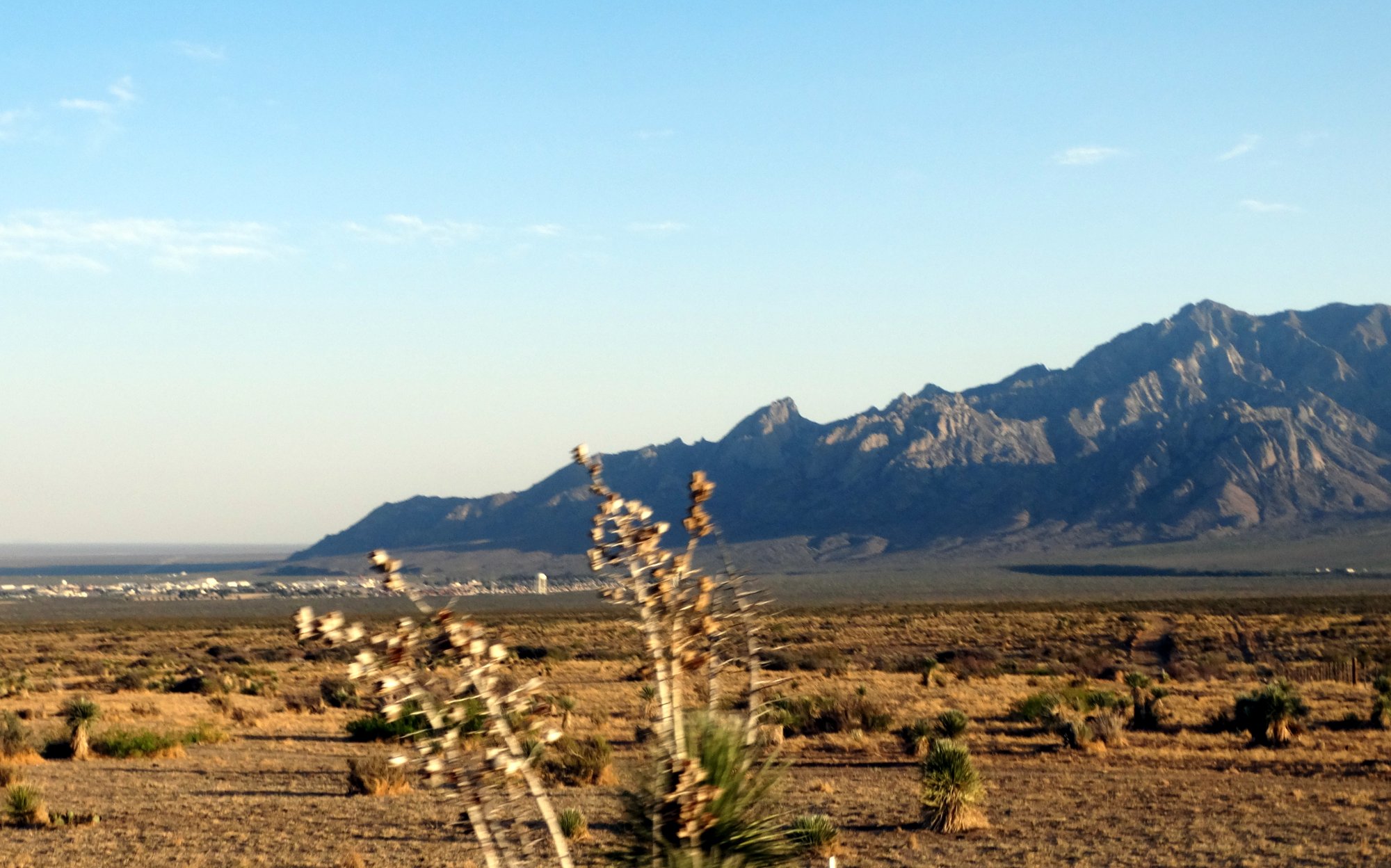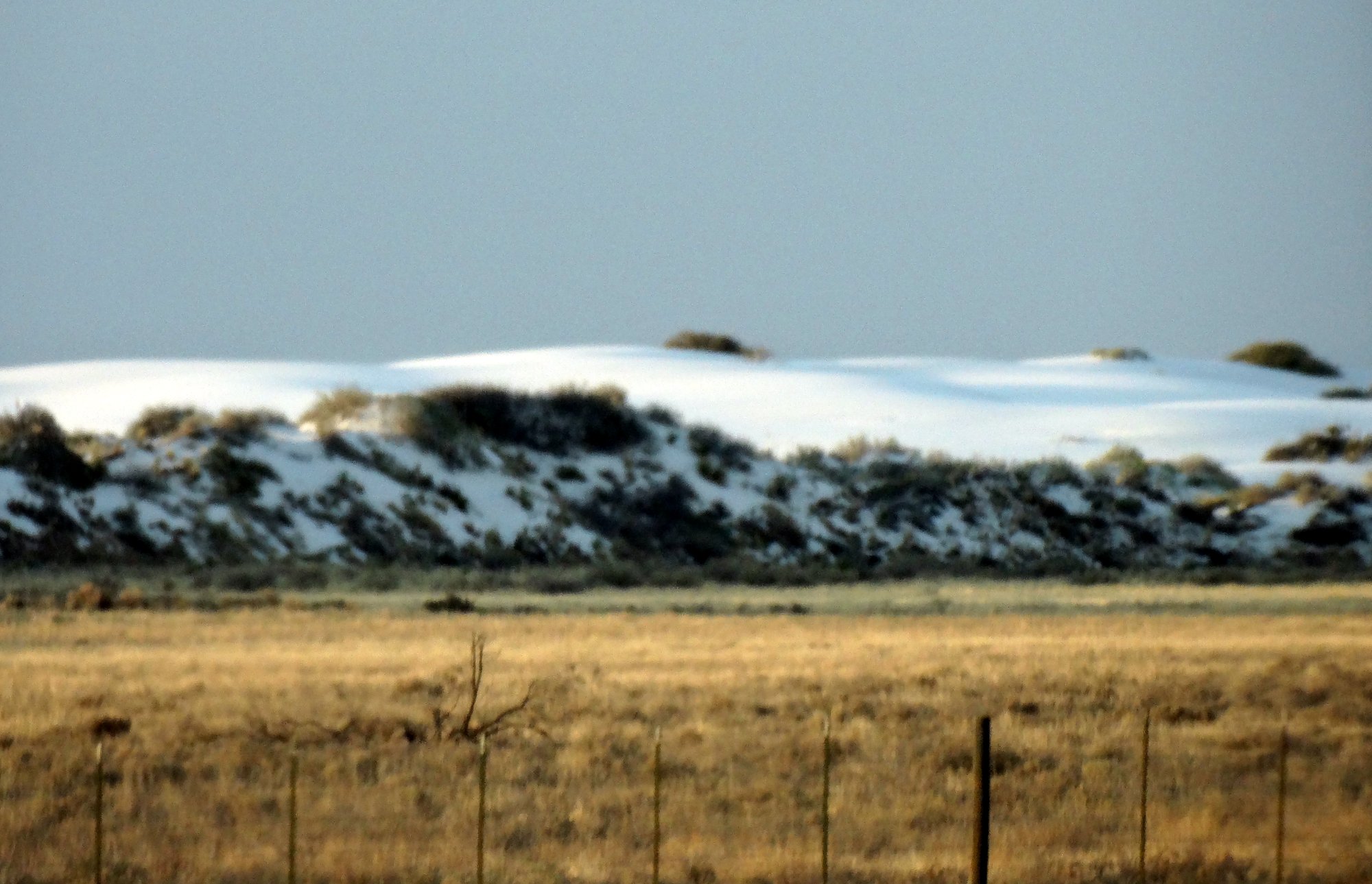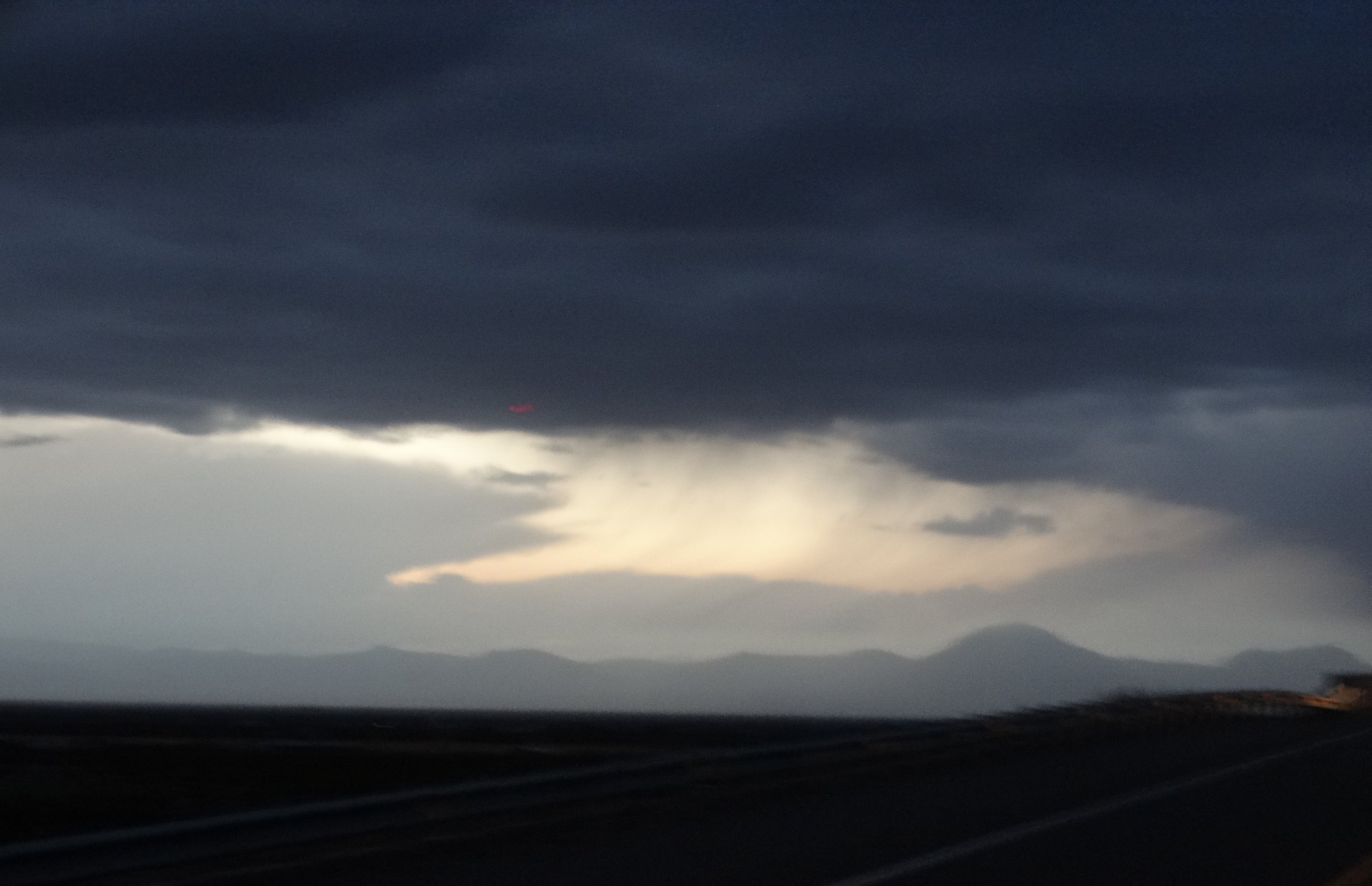 When we left Tucson this morning, it was already sunny and warm with a high predicted of 81 degrees. When we arrived in Carrizozo tonight, it was wet, windy, and cold with a high today of 55 degrees. The woman at the desk when I checked us in says this is weird weather for New Mexico at this time of year. Interestingly enough, the high here today was about the same as the temperature for Ellison Bay. I have the heat on for the first time in weeks!