It took us all day to leave the parking lot behind the church. Mark got up at 5:15 am and pretty much worked through the day on breaking camp down, packing the outer compartments, and getting the motorcycle in the truck and the truck connected to the RV.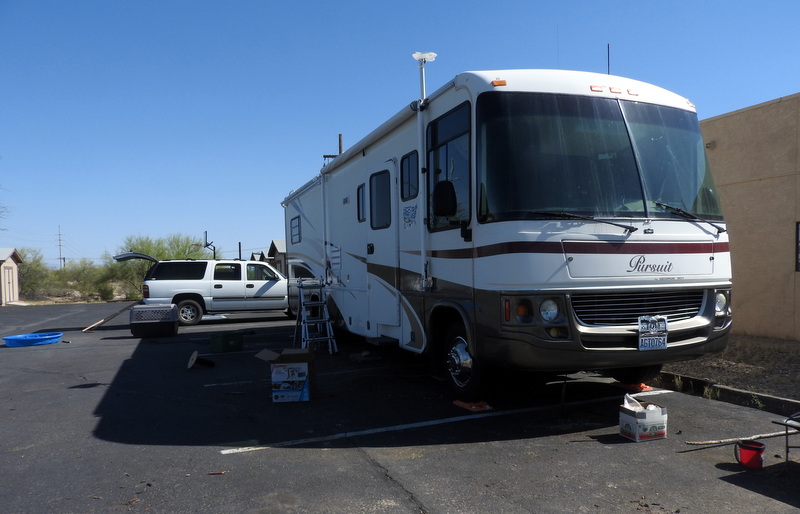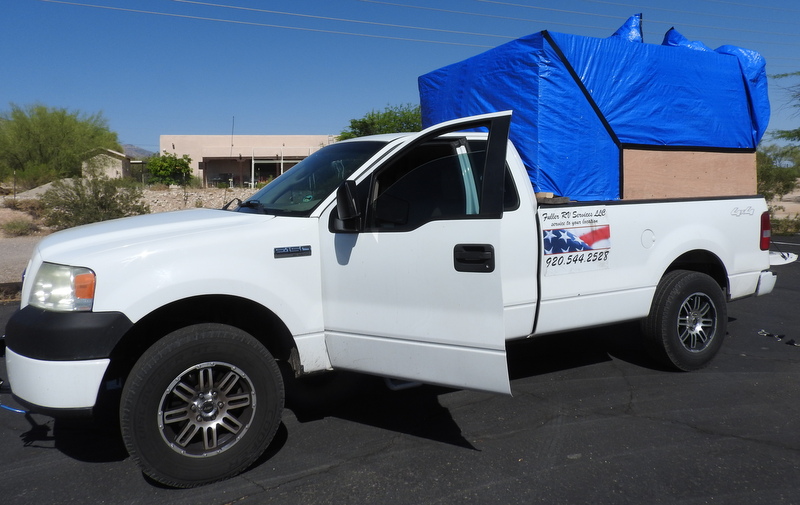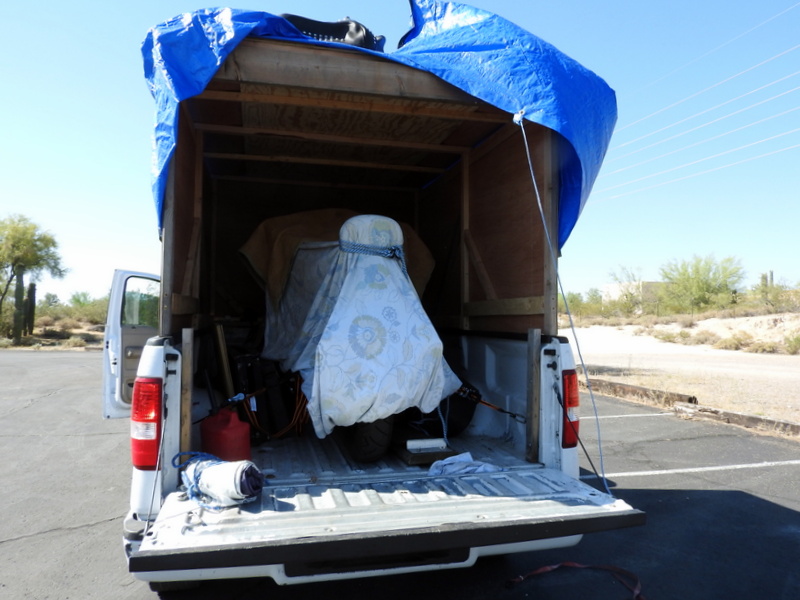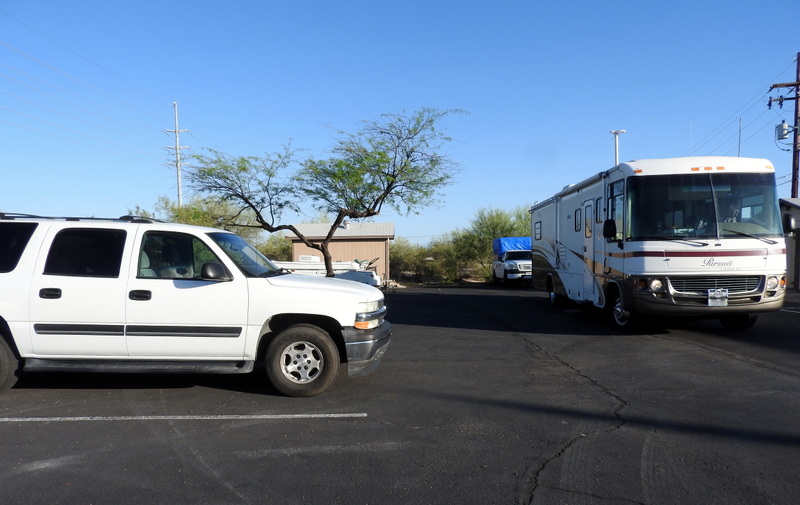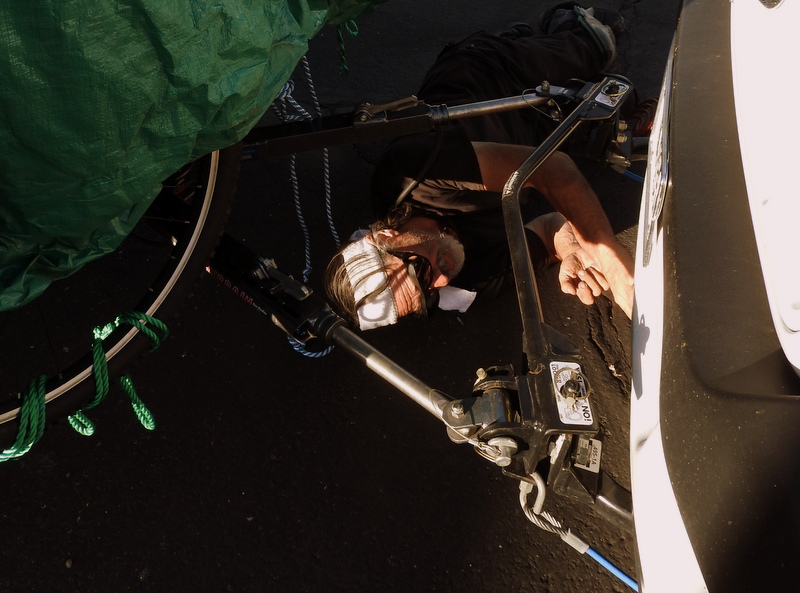 He did all this in 97-degree heat. In the meantime, I cleaned the inside of the RV more thoroughly than it's been cleaned since we bought it and got everything stored away for the trip.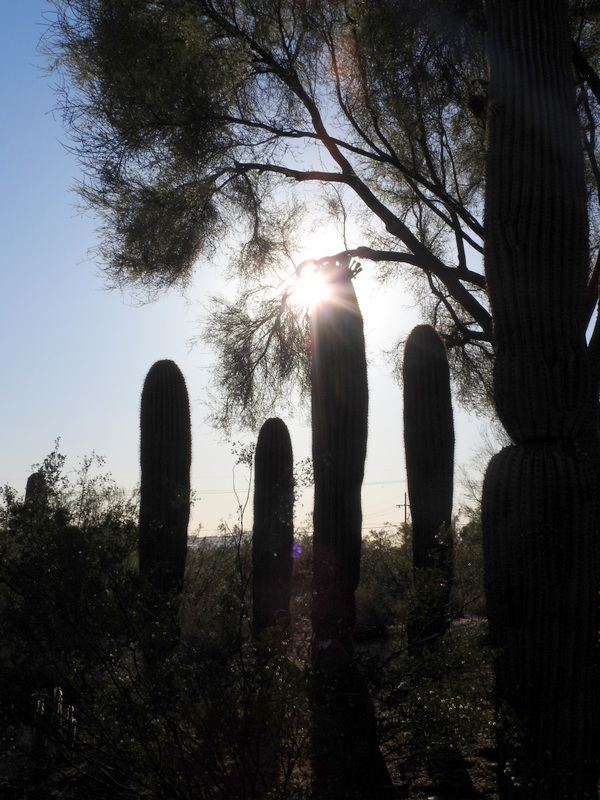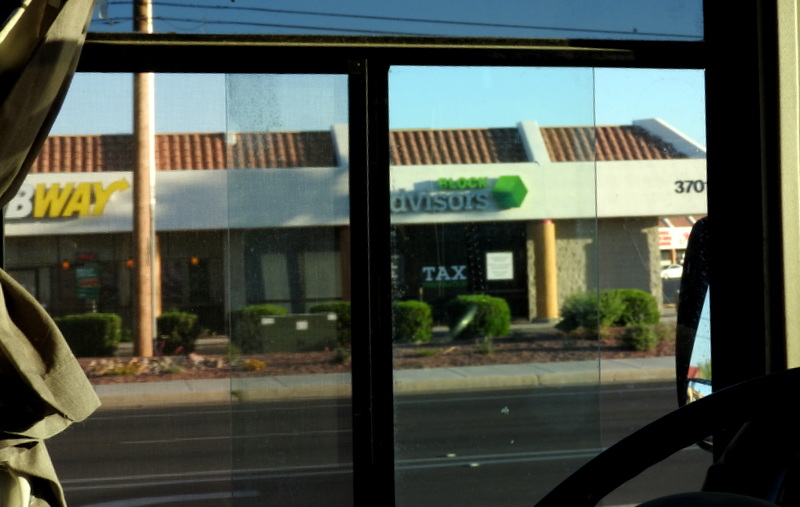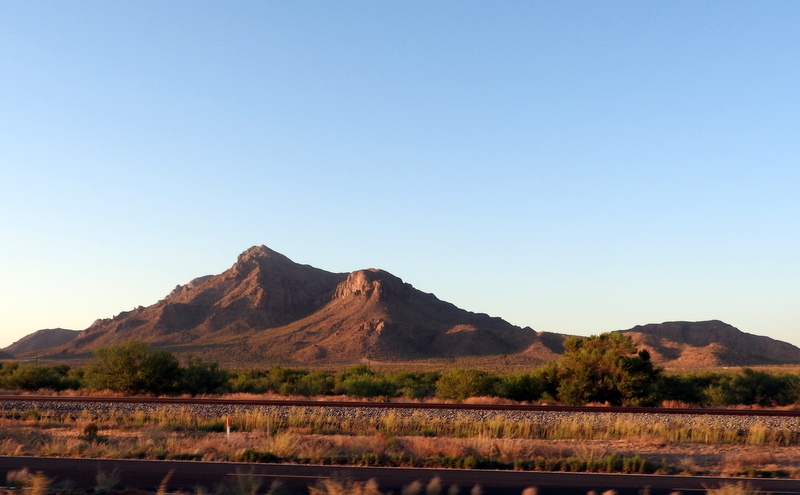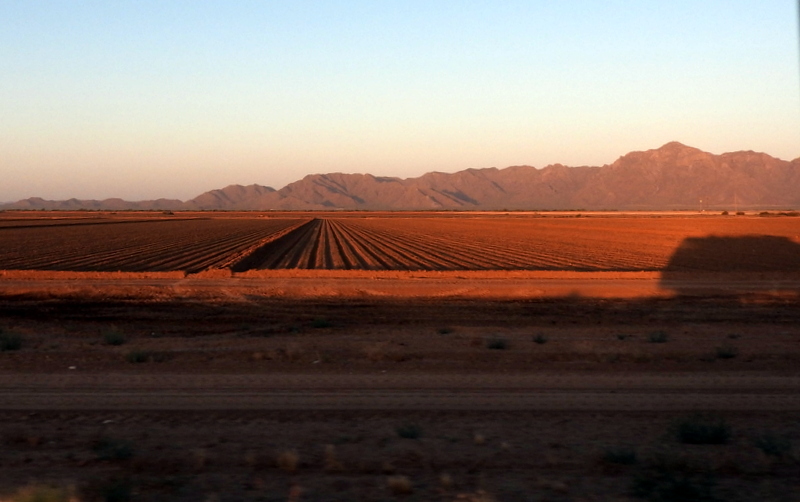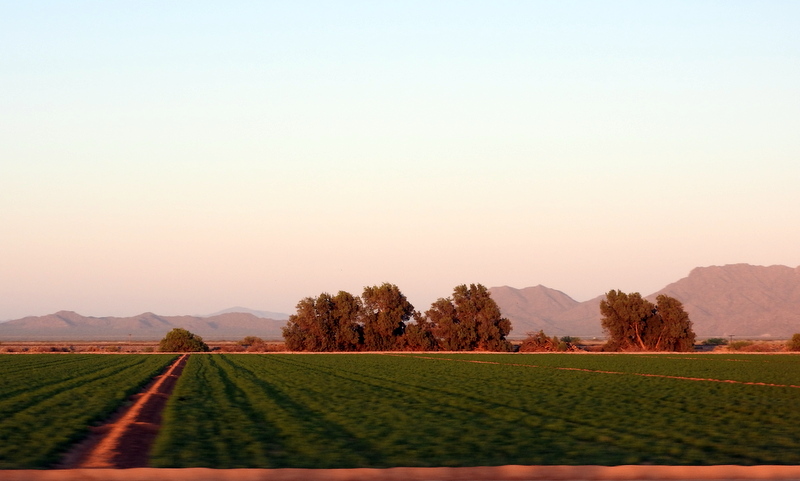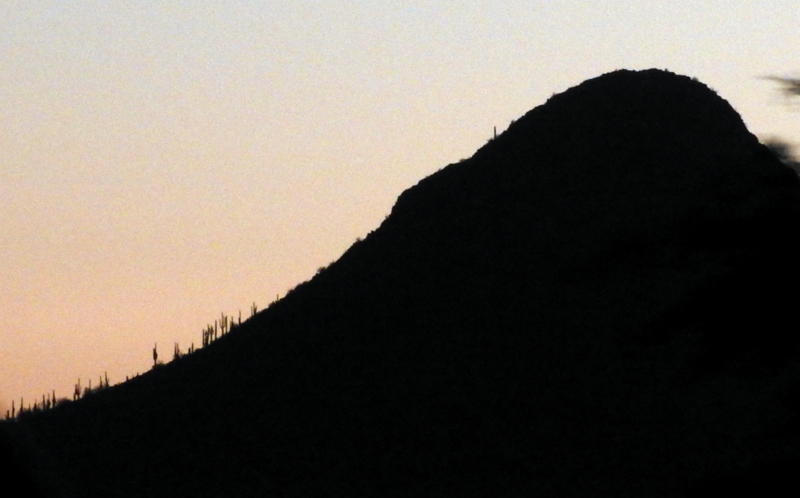 Over dinner, before we left, Mark and I discussed options of where to head for the night. We had hoped to be able to leave in the afternoon and make it to Show Low, but by dinnertime, we could see that wasn't going to be possible. Our closer options were Globe, where I could see that there was a campground, or Apache Junction, where there was a Walmart that Mark hoped to be able to stay in. We opted for the Walmart even though it would take us an hour longer tomorrow to get to Durango. However, when we got to the Walmart in Apache Junction, they said we couldn't stay there. We went a little further east and have stopped for the night on some BLM land near Queen Valley.
We stopped for gas as we were entering Apache Junction. As Mark turned into their driveway, one of our kitchen cabinets flew open and all our dishes fell out. Several of them shattered, but amazingly, we still have eight large plates (I don't remember for sure, but we probably had ten before), three bowls (that's what we started with), and one small plate. We had two small plates before the crash landing. I'll have to figure out some way to prevent that from happening again.
It was a hot trip. Even Tucson was panting. When we stopped here on the BLM land for the night, Mark started the generator and turned on the air conditioning. Shortly thereafter, the generator died. When Mark tried to check the oil in it, he said it was boiling. Tomorrow, we hope to make it into Colorado. Maybe it will be cooler there!