Wow! I hadn't realized that more than a month had gone by since I last wrote. I have been madly sewing for The Longest Day/Alzheimer's Association fundraiser.
"The Longest Day is the day we fight!" So goes the slogan for The Longest Day. What it signifies is that we are fighting to bring more light into the darkness of Alzheimer's and dementia by doing fundraising projects to give to folks who make a donation. I guess some people video themselves playing video games all day, others hold a bake sale, etc… I sew. My goal is to raise $1600 before June 21st, and so far I have raised $435! I sent out a QR code to my Facebook page several days ago, but not everyone knows how to use them. If you are interested in donating through my Longest Day page, here is the link to the page: https://act.alz.org/site/TR?px=19088267&fr_id=15144&pg=personal. Then just send me your address and your favorite season, and I'll send you a finished quilt block. Here are just a few examples (they are all unique so yours may not look like these):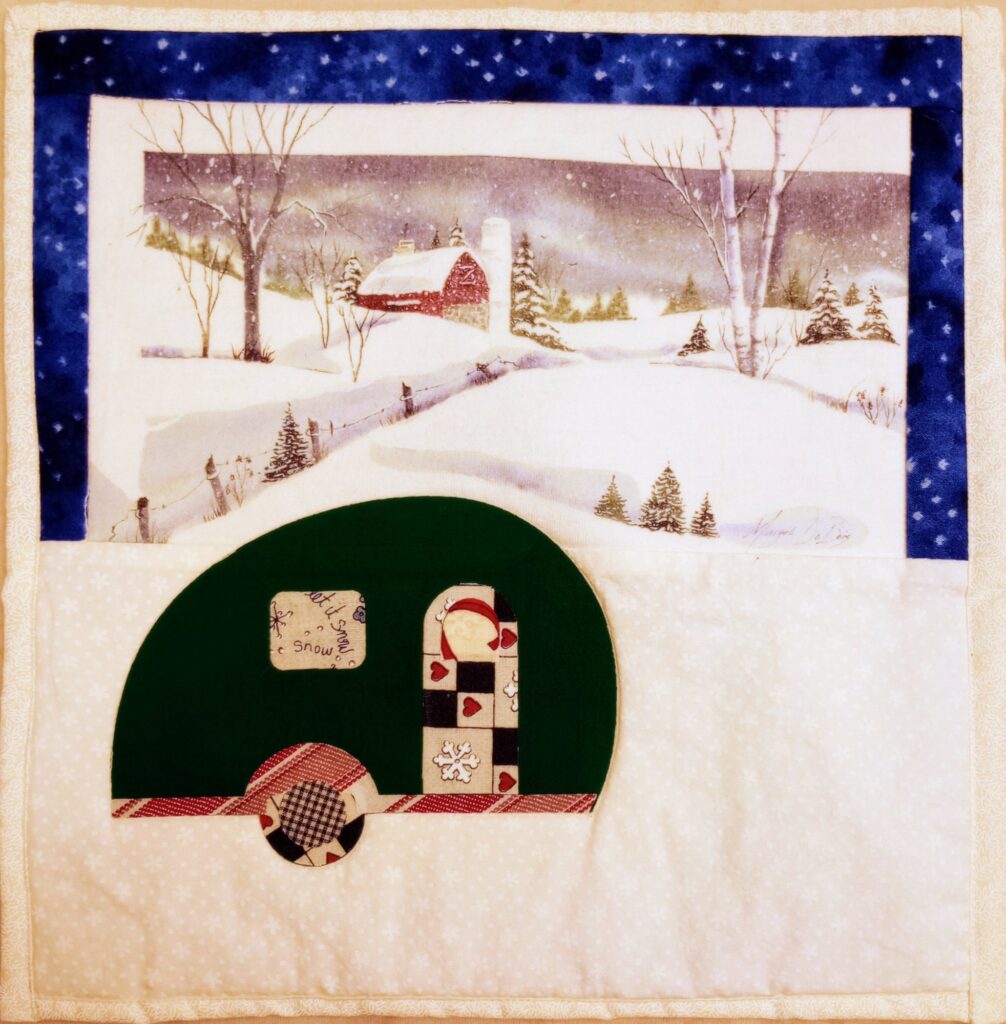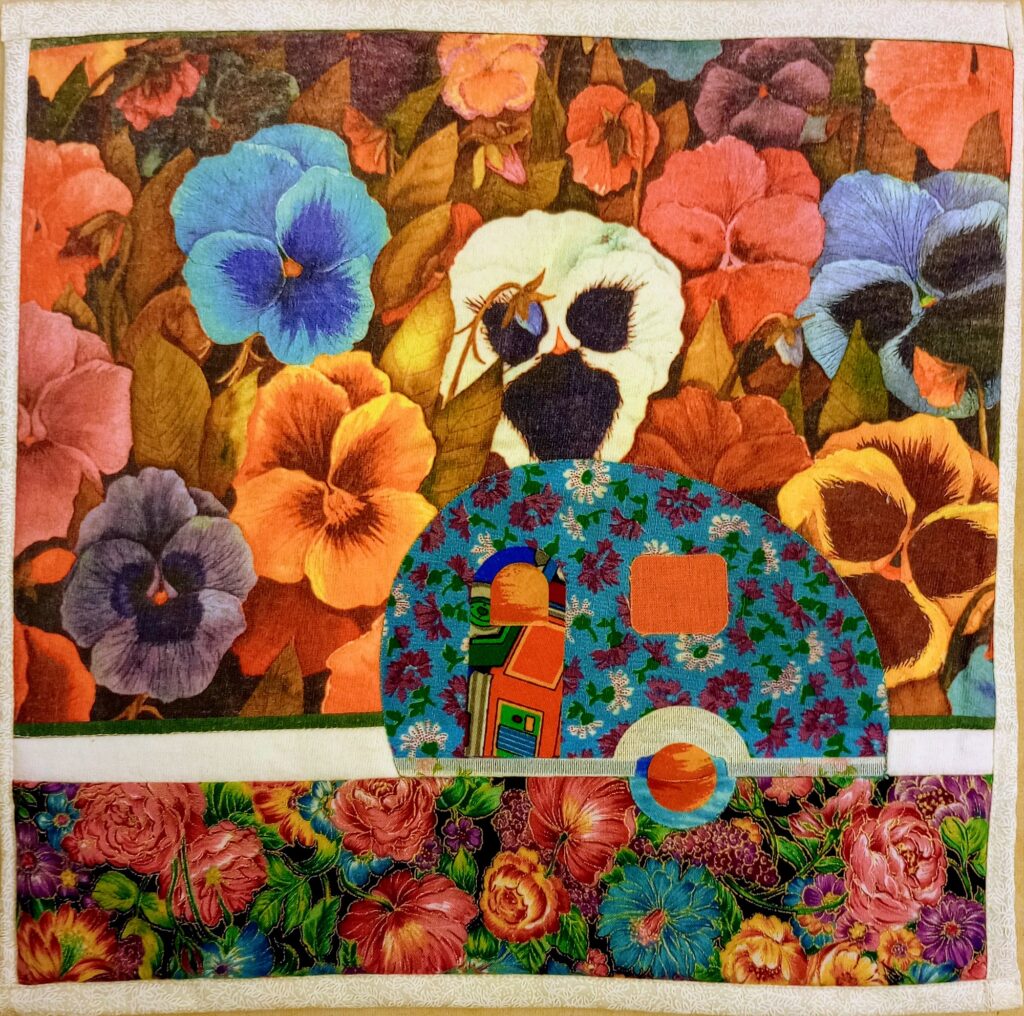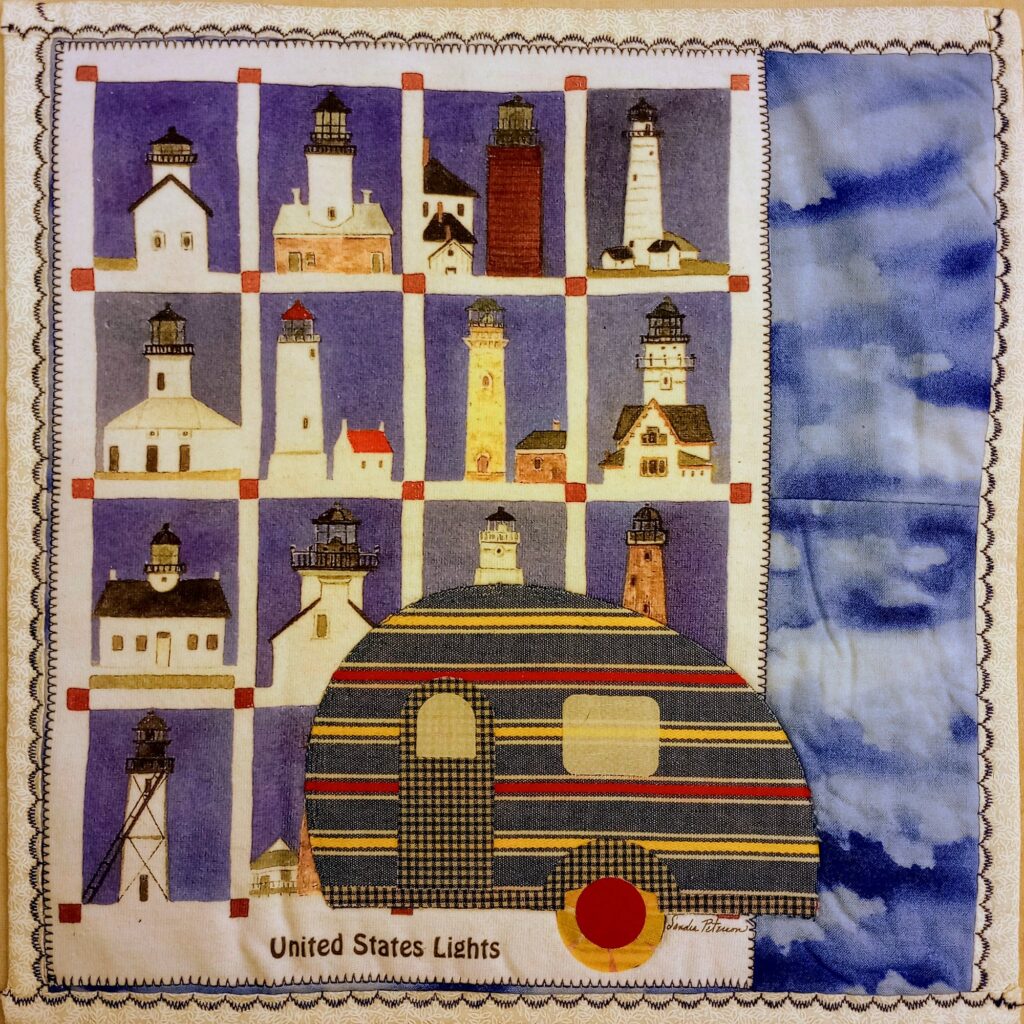 I need to get started on making some for fall!
I am now working on Door County wall hangings to "sell" at our upcoming Door County North Country Fair. Mark and I tried a restaurant called Scaturo's Baking Co & Cafe in Sturgeon Bay a few weeks ago and I noticed they had artwork for sale on their walls, so I told them I had a couple of wall hangings of Scaturo's I was working on as a fundraiser for the Alzheimer's Association and asked if they would be willing to hang them on their walls and see if anyone would be willing to "buy" them. They said I could bring them in, so last week, Mark and I had lunch there again and I brought these two wall hangings with me: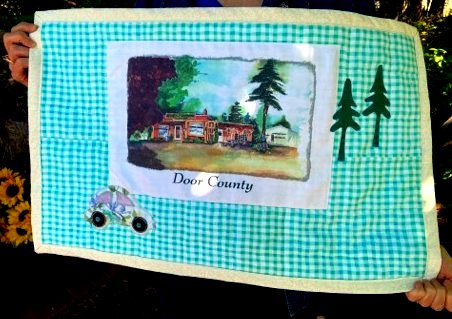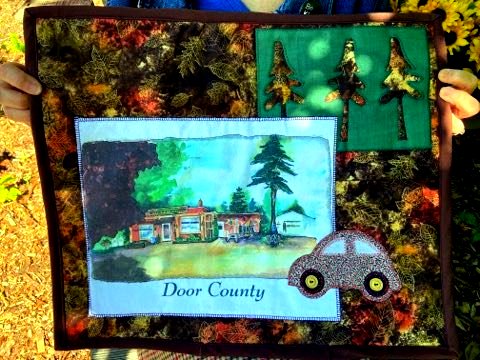 The owner came out to look at them and find out what I was trying to do, and I told him about getting these T-shirt pictures from Wanda Mango when she got dementia and couldn't remember how to sew. (I've named this line of T-shirt picture products "Wanda's Journey" after her.) I told him that I had decided to make something out of them that I could use for a fundraiser to donate to the Alzheimer's Association in her honor and that I was suggesting a donation minimum of $40 each for them. The owner said, "I'll take them off your hands right now for $200!" He told me that he wanted one for him and his wife to keep and one for his parents who had owned Scaturo's before him. He also told me that Wanda Mango owned Scaturo's originally and sold it to his parents, so that was a serendipitous connection!
I recently saw in the obituaries of our county newspaper, The Pulse, that Wanda passed away on May 12th. The obituary mentioned that she had formerly been a nurse and that she had written a cookbook, but there was no mention in there about her sewing and crafts which I believe she sold at local fairs.
---
I want to mention here that my phone number has changed. I switched to be on Mark's AT&T plan and got a Wisconsin phone number. I don't want to publish it here, but if you'd like to have my new phone number, send me a request for it.