Cinco de Mayo this year marked the 16th anniversary of Mark's and my first date! We figured that called for a celebration at a Mexican restaurant.
Sixteen years ago, Mark came into the company library at Bonneville Power Administration where I was working and asked, "Would you ever consider going out with me?" I coyly said, "I might!" He invited me to bicycle from work across the Columbia River with him where there was a Cinco de Mayo celebration in Waterfront Park. I hadn't ridden a bicycle since I was a girl, so I checked out a bike from work and practiced riding around and around the building while I waited for him to get off work as a security officer in the same building. I was still a bit wobbly when we rode across the river. The park was crowded and noisy and when we locked our bikes up, Mark asked to take my hand so we wouldn't get separated. He had such big, warm hands and I felt safe with him. We walked around and listened to the Latin music, and when we came to a kiddy rollercoaster, I said I wanted to ride on it. Mark got on with me and we pretended we were on a big rollercoaster, raising our hands and laughing when we went down the biggest hump. We stayed and watched the fireworks and he kissed me. The rest, as they say, is history!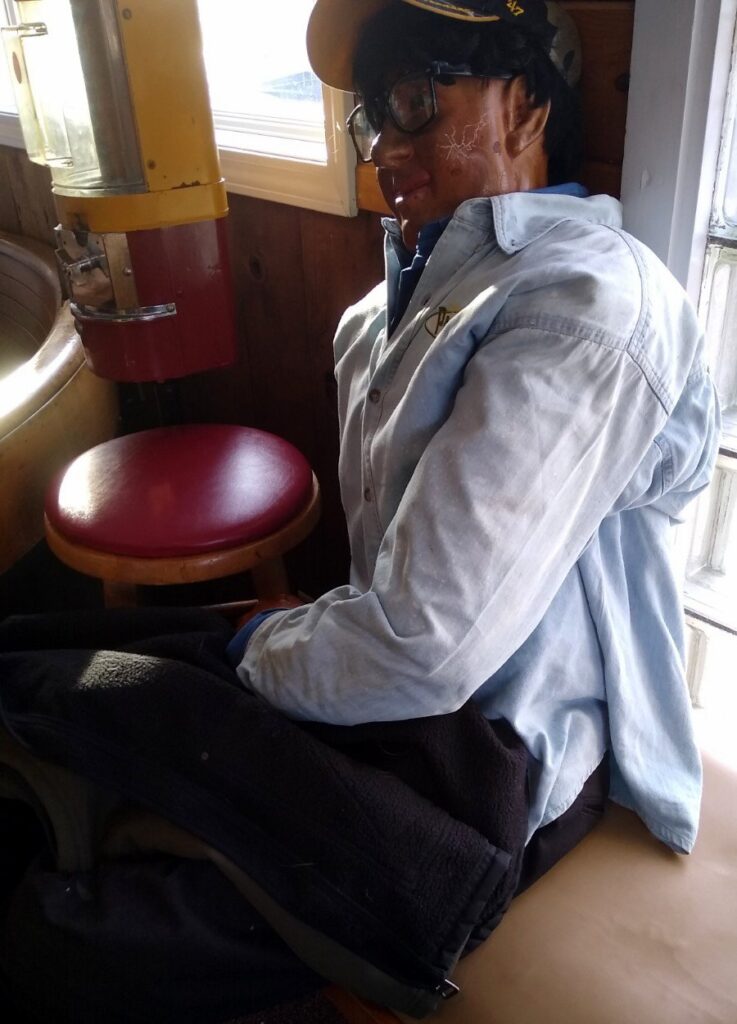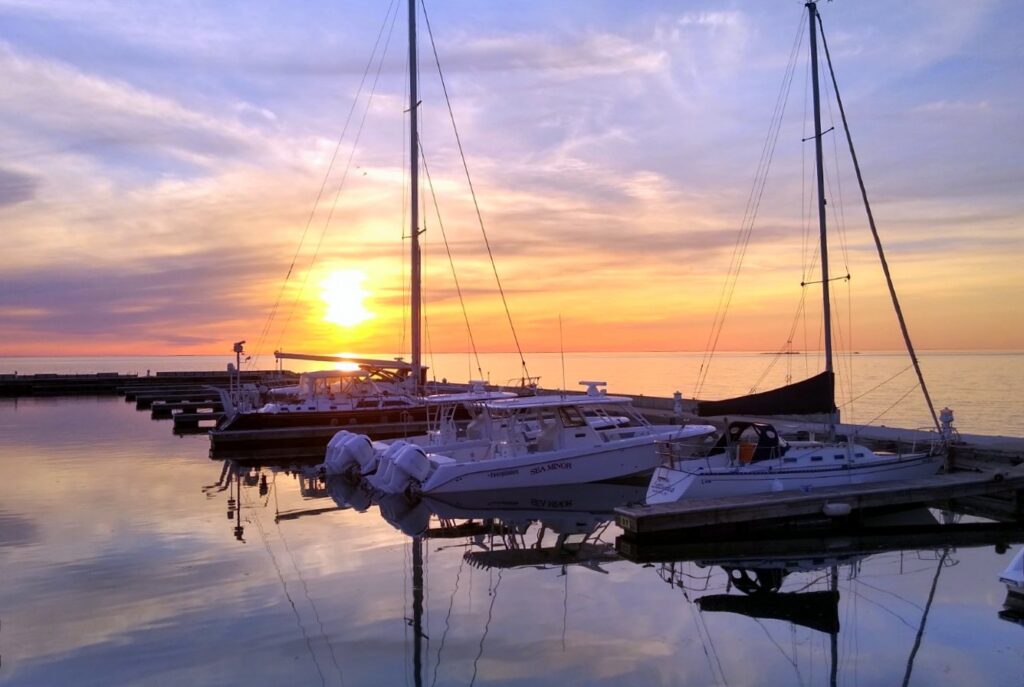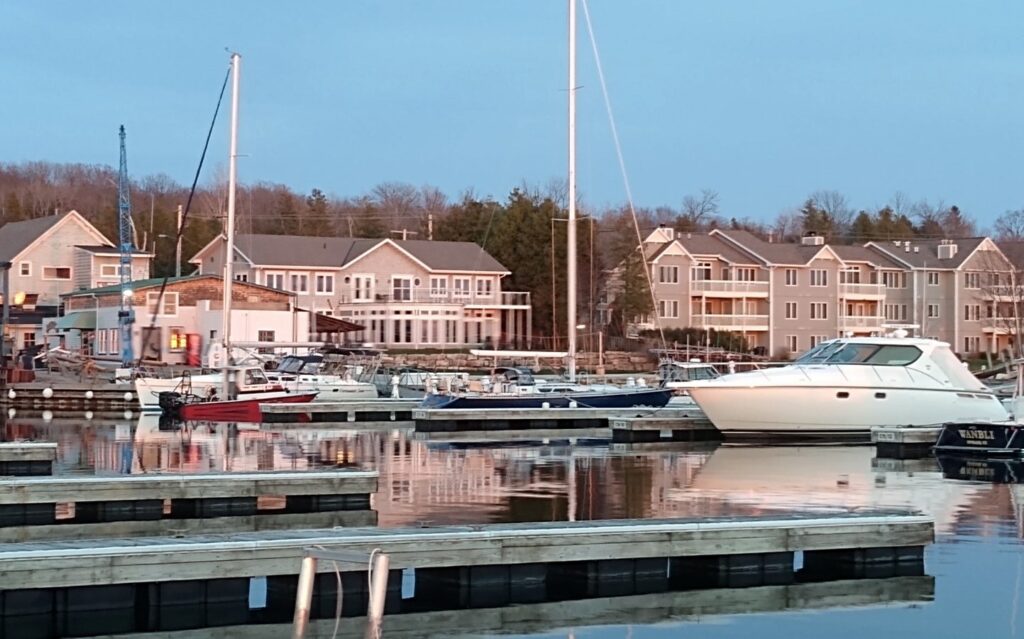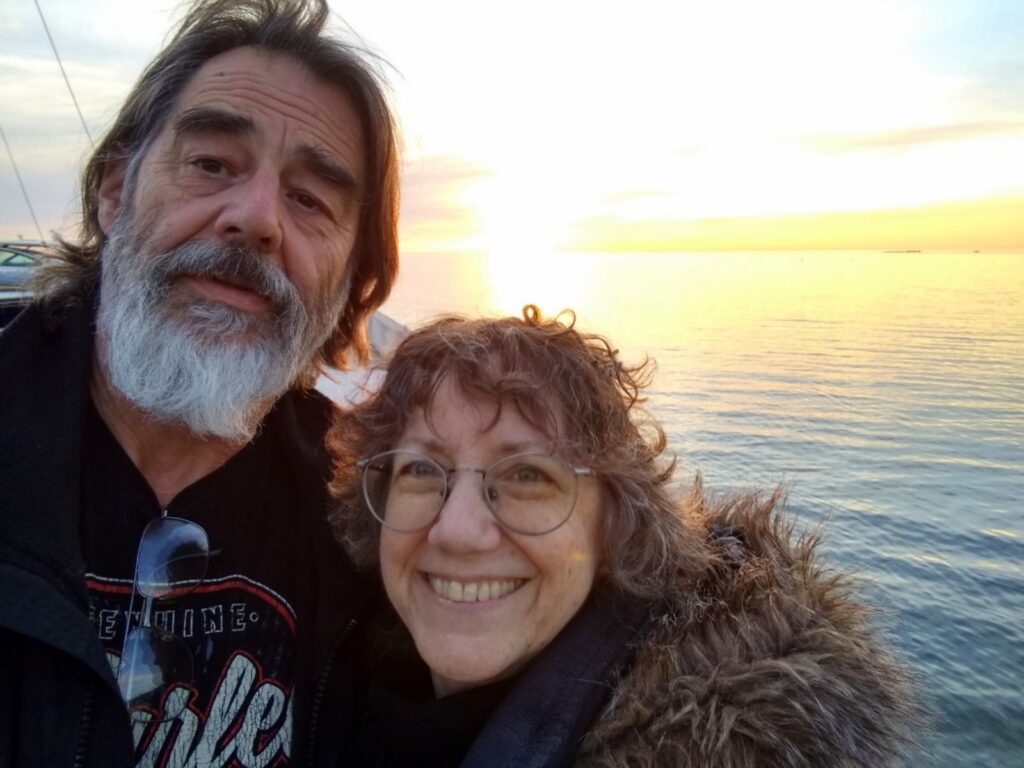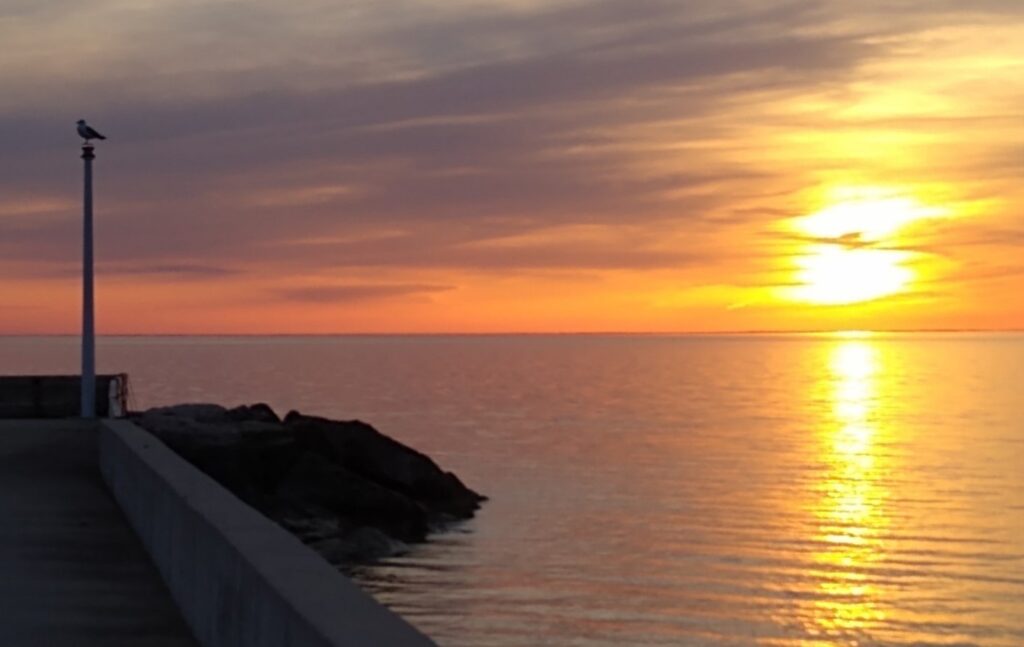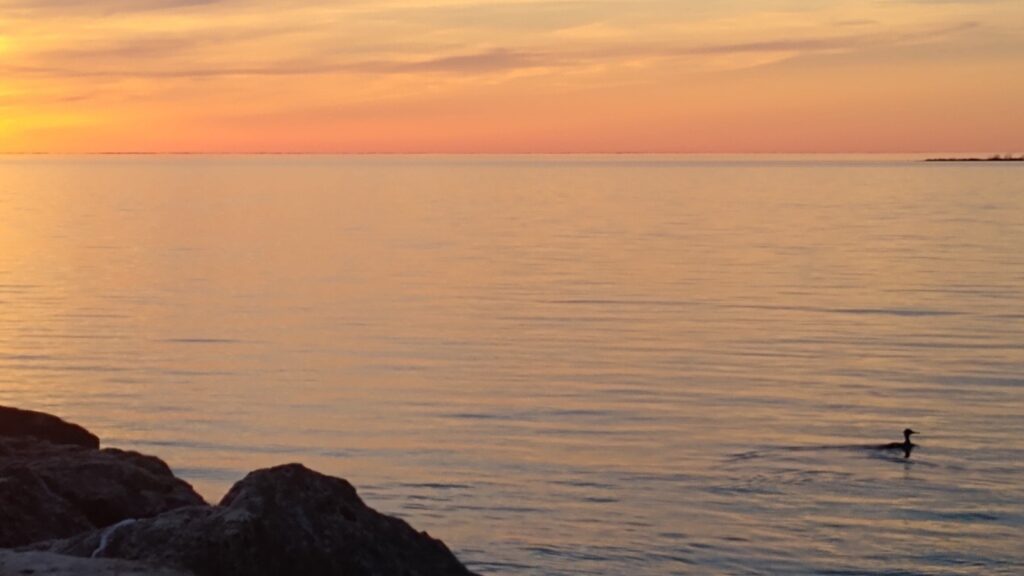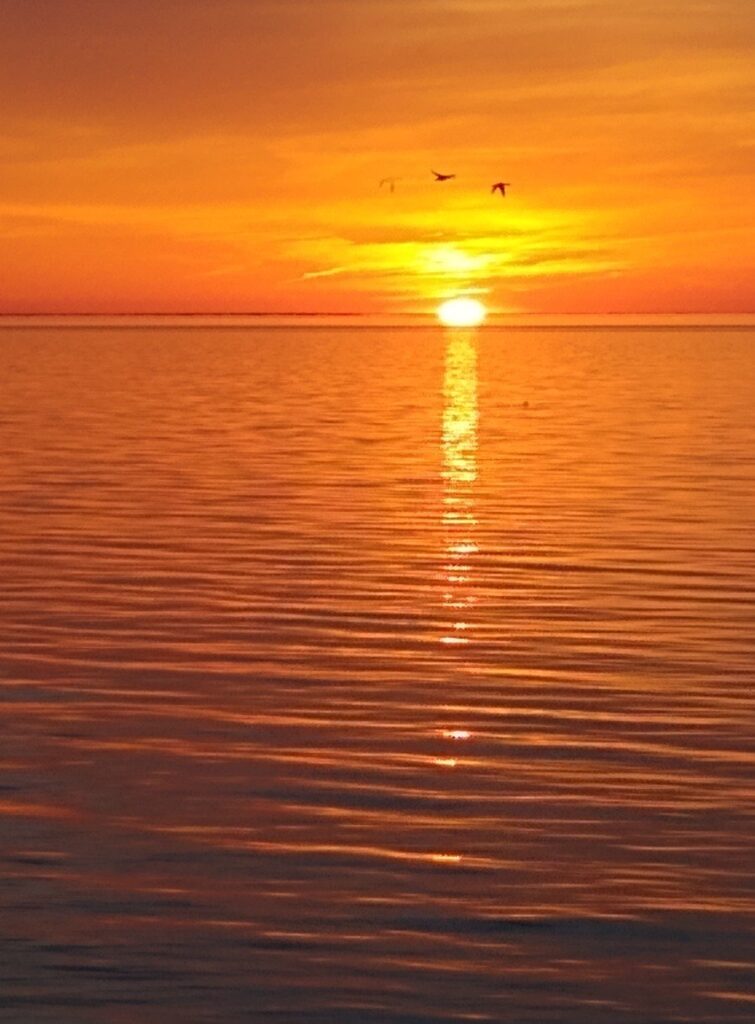 I never get tired of watching the sunset over Green Bay. It's even better than watching the fireworks.
It's been sixteen of the best years of my life. I love you, Sweetie!