When my sister, Sherill, was alive, she always used to have the whole family over for Thanksgiving. It was potluck-style, but she'd assign a dish for each person to bring. The table was long and the conversation was boisterous. Thanksgiving has slowly dwindled down to family members having their own celebrations. It's kind of sad in a way, but Mom made it a little happier for Mark and me today…
Mom took us to the Chart House which is a really fancy restaurant with a beautiful view. It's also quite expensive, and this will probably be a once-in-a-lifetime thing, but we were all glad for this opportunity!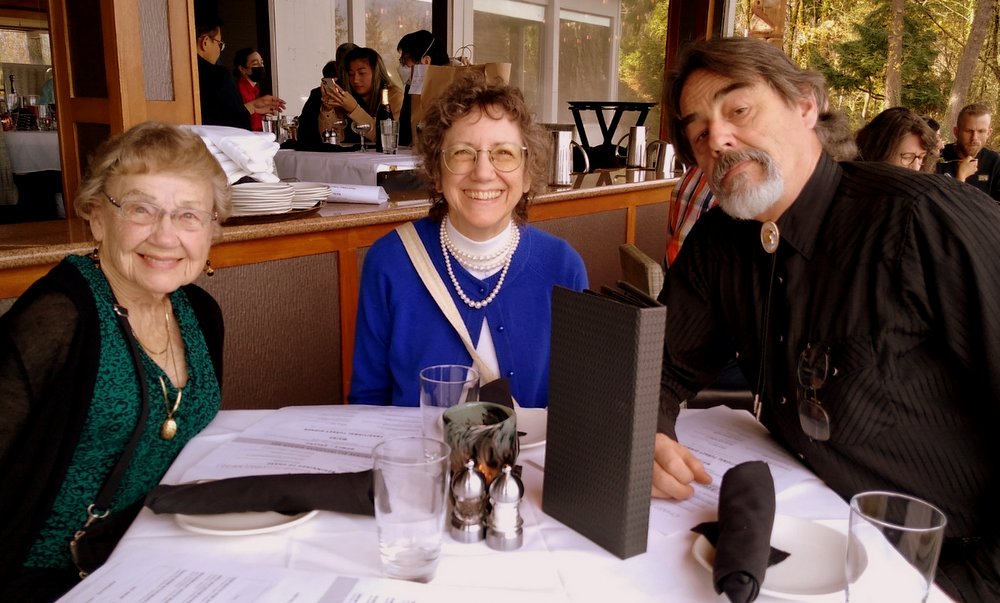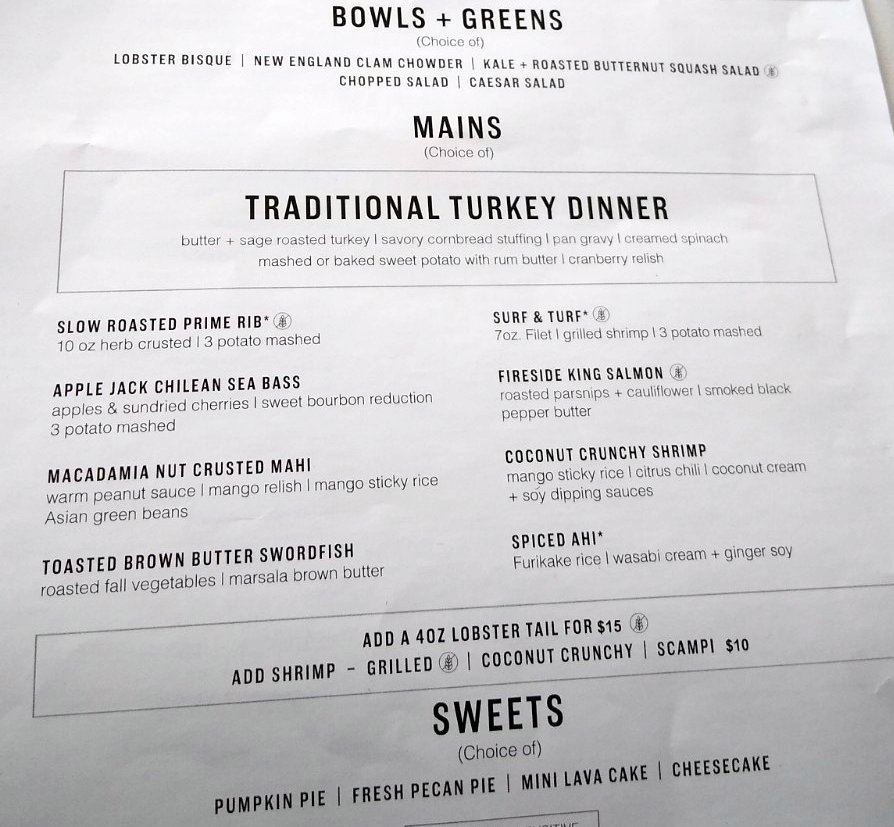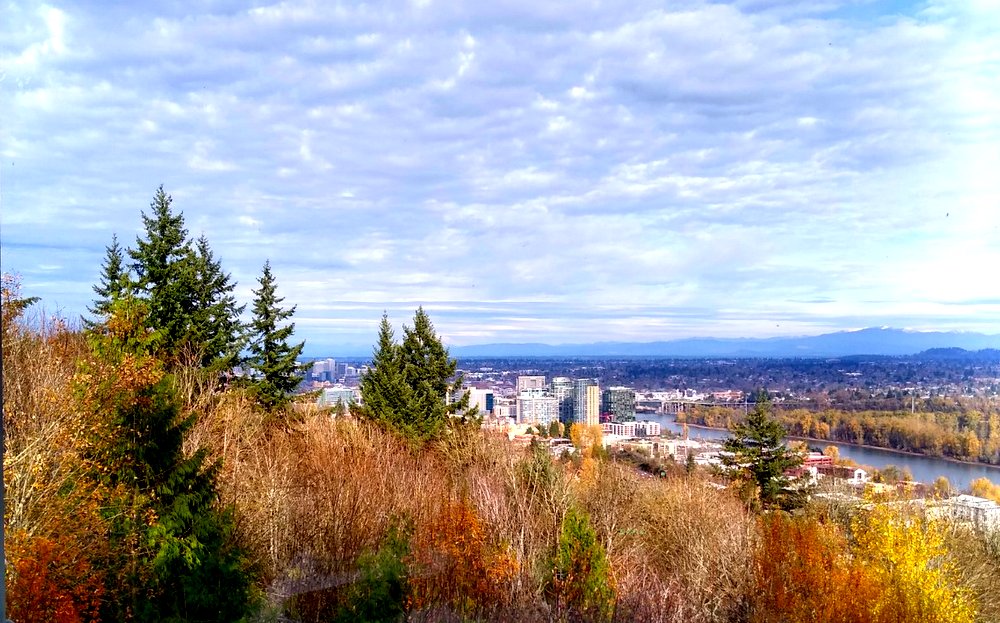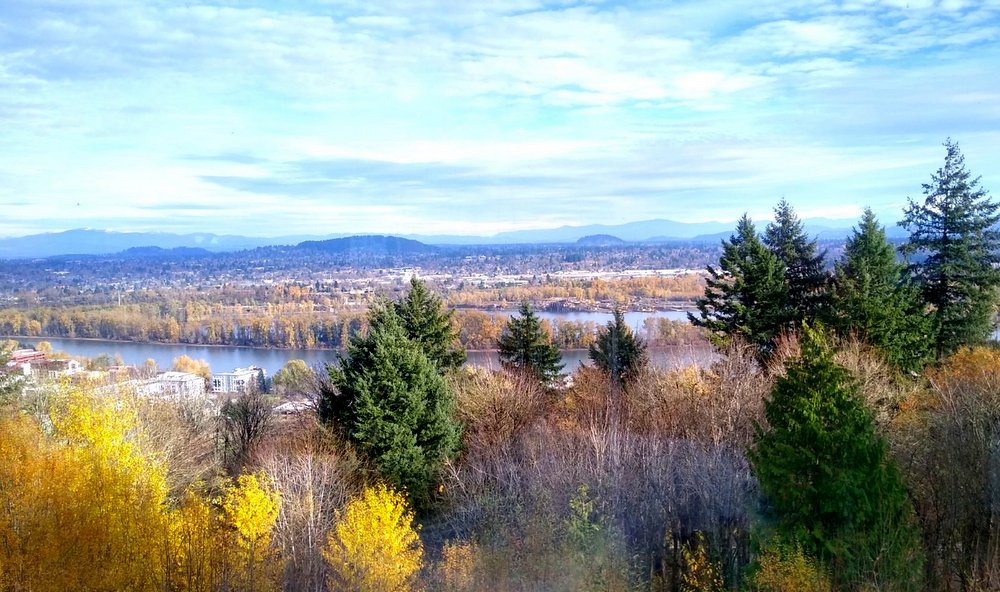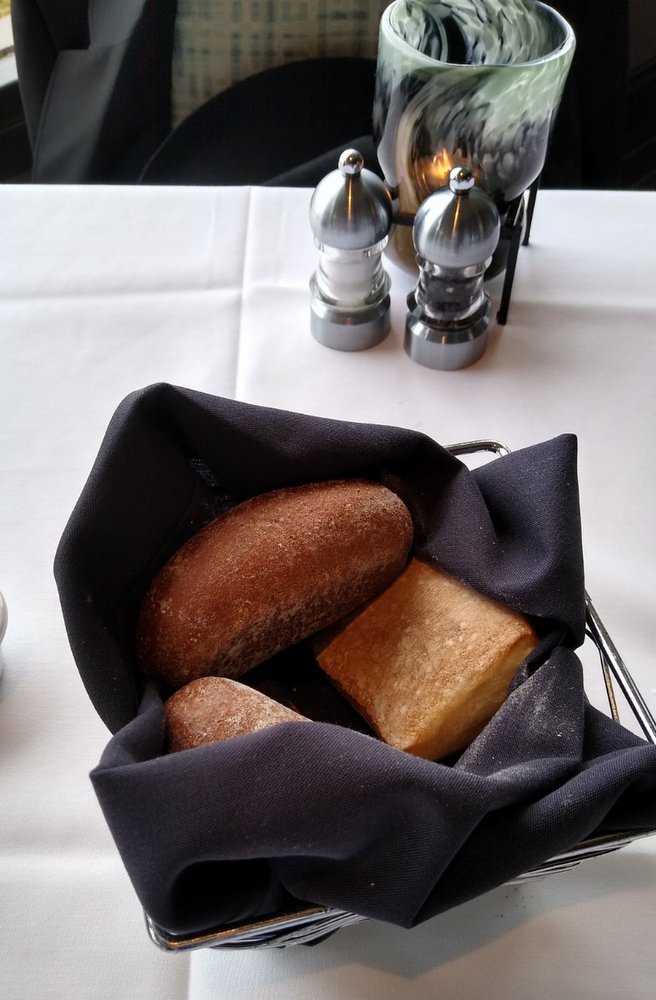 We all felt like we had to waddle out after having a 3-course meal there. In fact, Mom and I still had to get boxes for our leftovers, and Mark contributed a piece of turkey he couldn't finish to my box. Not wanting it to end, I asked Mark if he could take us for a scenic drive. Along the way, I saw my alma mater, Marylhurst University, where I got my Bachelor's degree majoring in Pastoral Ministry and minoring in Art and Psychology. I asked Mark if he would drive in so I could see it again.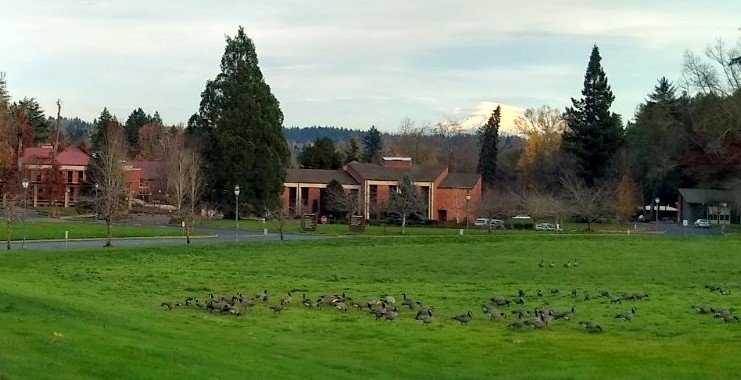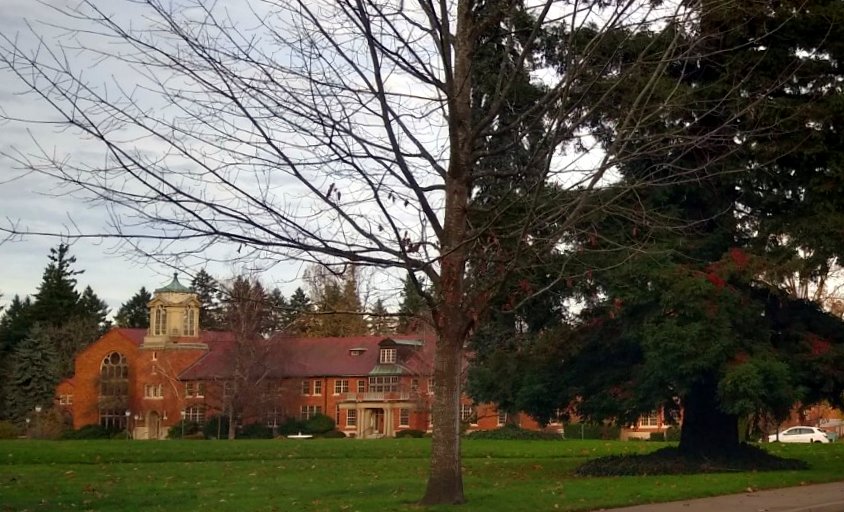 Mom was happy to have been taken on a scenic drive. She said it's been a long time since she's been on one. When we got back to her place, She and I played a couple of games of Scrabble while Mark sat in the den and watched TV.
Whether you had a big family gathering or a quiet meal at home, I hope that all of you had a good Thanksgiving!