Mark found a U-Haul trailer that rents for a reasonable amount and made a reservation to pick it up this afternoon. Before we could get it, he needed to take off the stuff that connected the old pickup truck to the RV.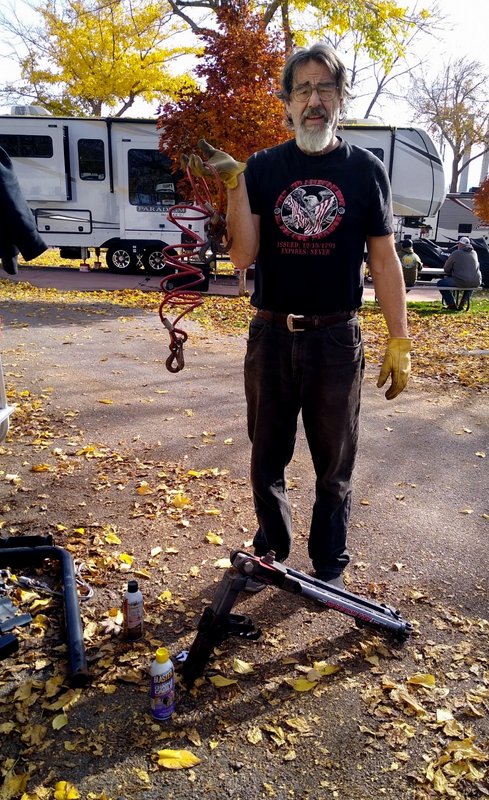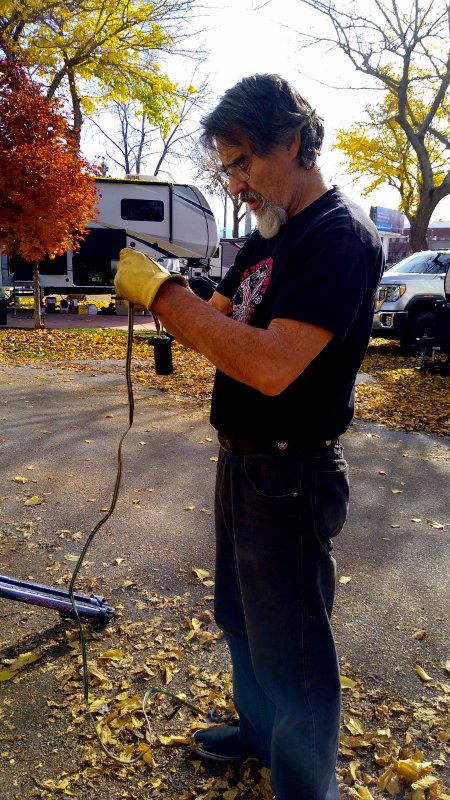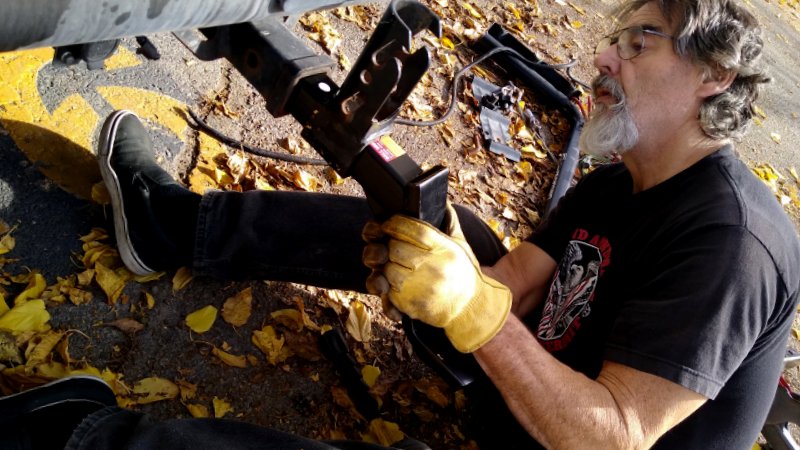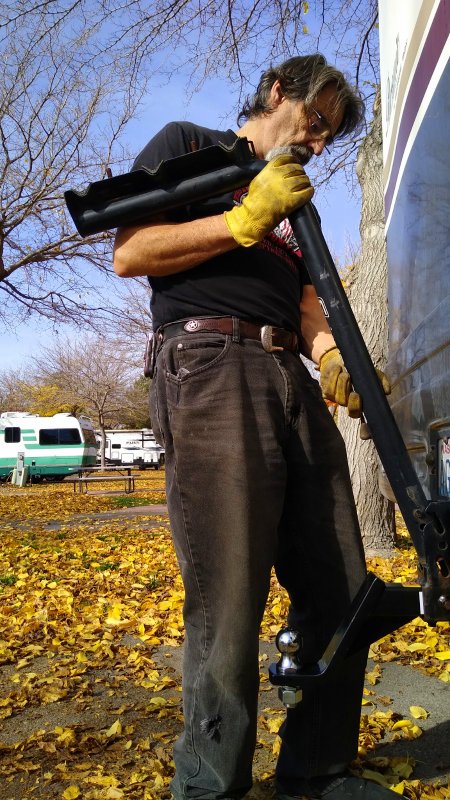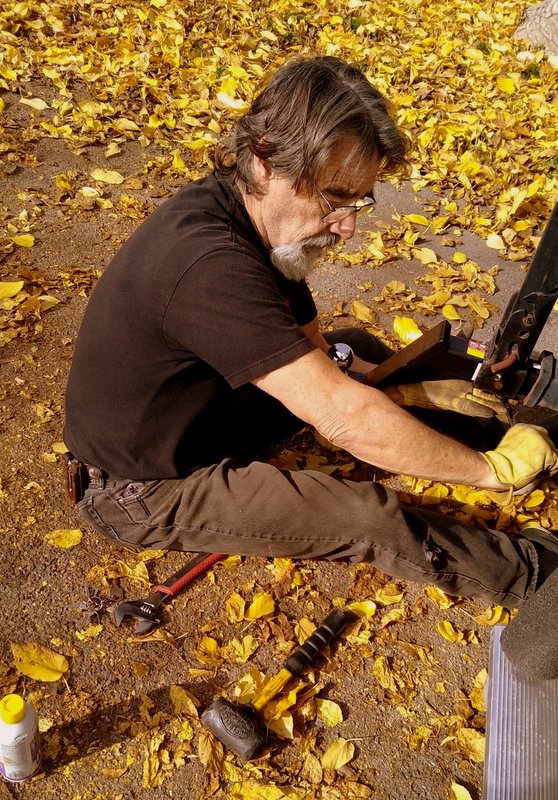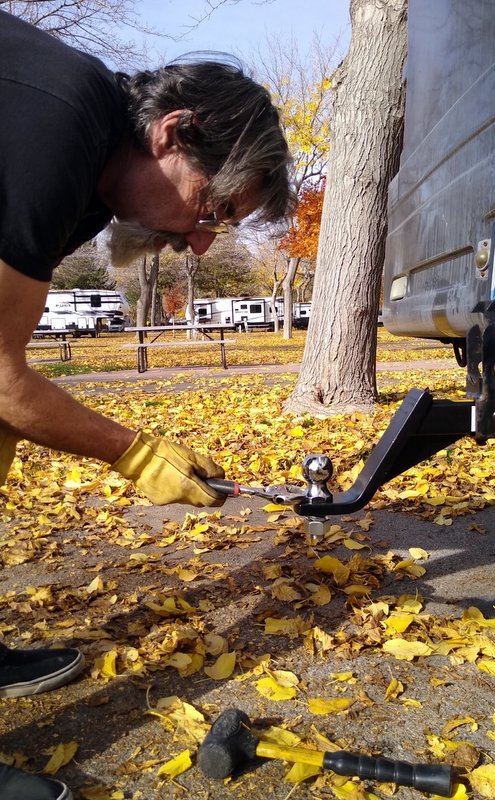 Once Mark was finished getting the new trailer hitch attached to the RV, it was time to go get the rental trailer.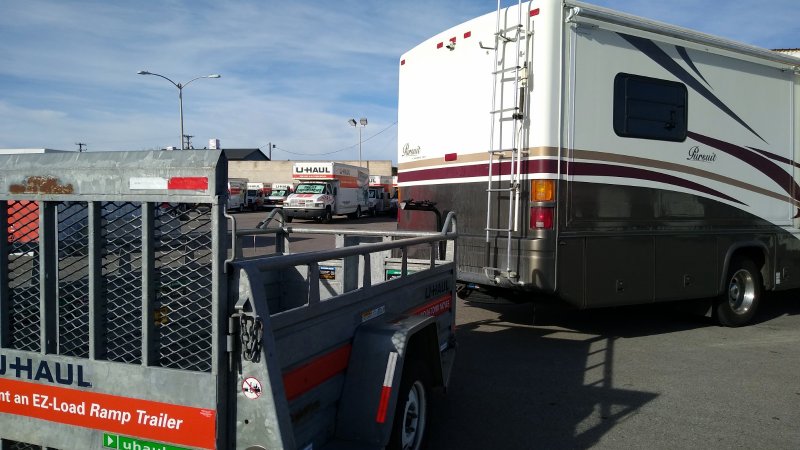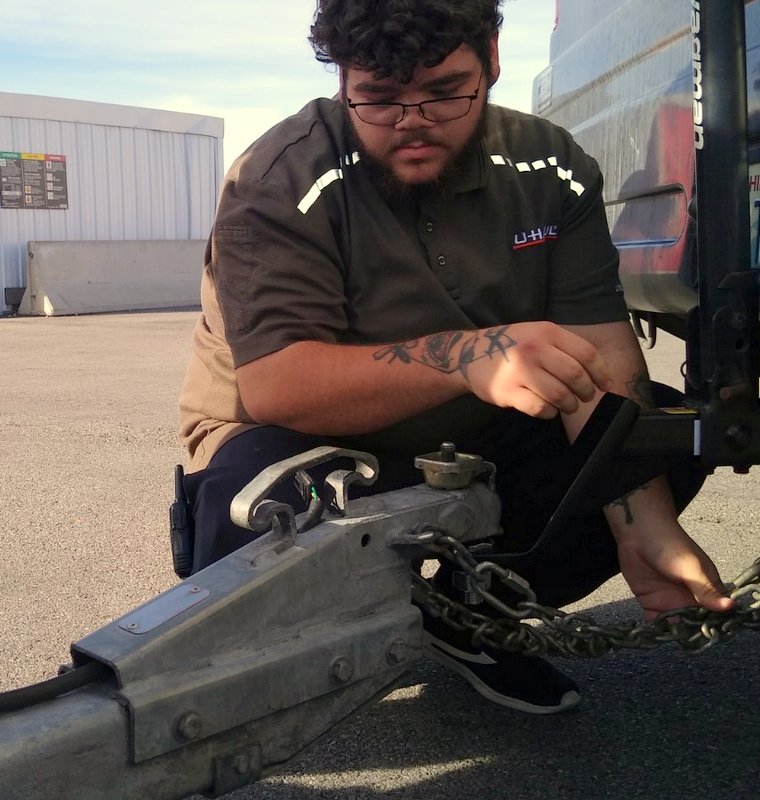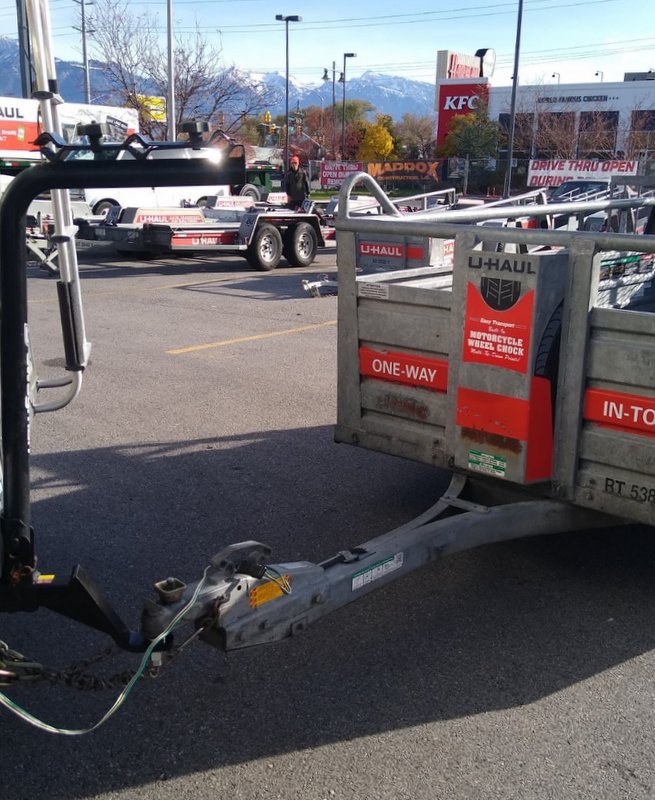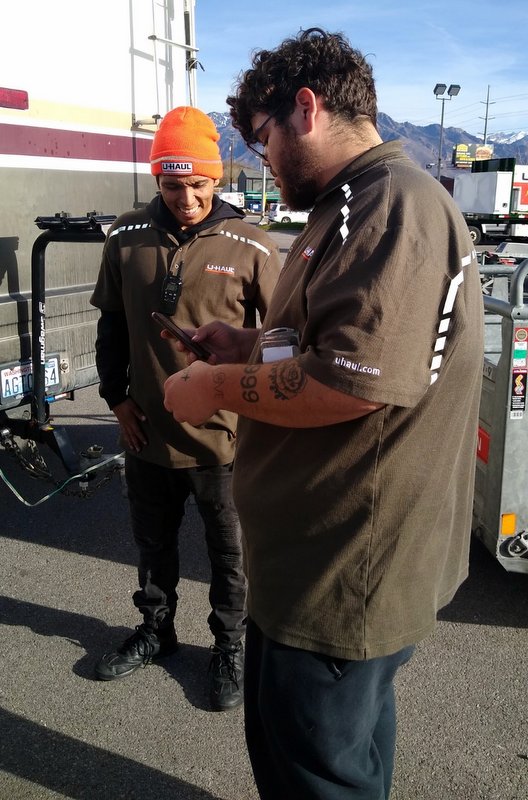 We want to talk with the insurance adjuster tomorrow morning before we leave Salt Lake City, but then we'll be on the road again. Please pray that there are no other problems ahead of us!