We moved into our RV earlier this week, but we're still sitting in our driveway. We discovered last year that by moving into the RV early, if we think of something we wanted to take with us, we only have to go into the house to get it.
Another good reason to move into the RV early is that it gives me a chance to clean the house without anyone, including our pets, messing it up again.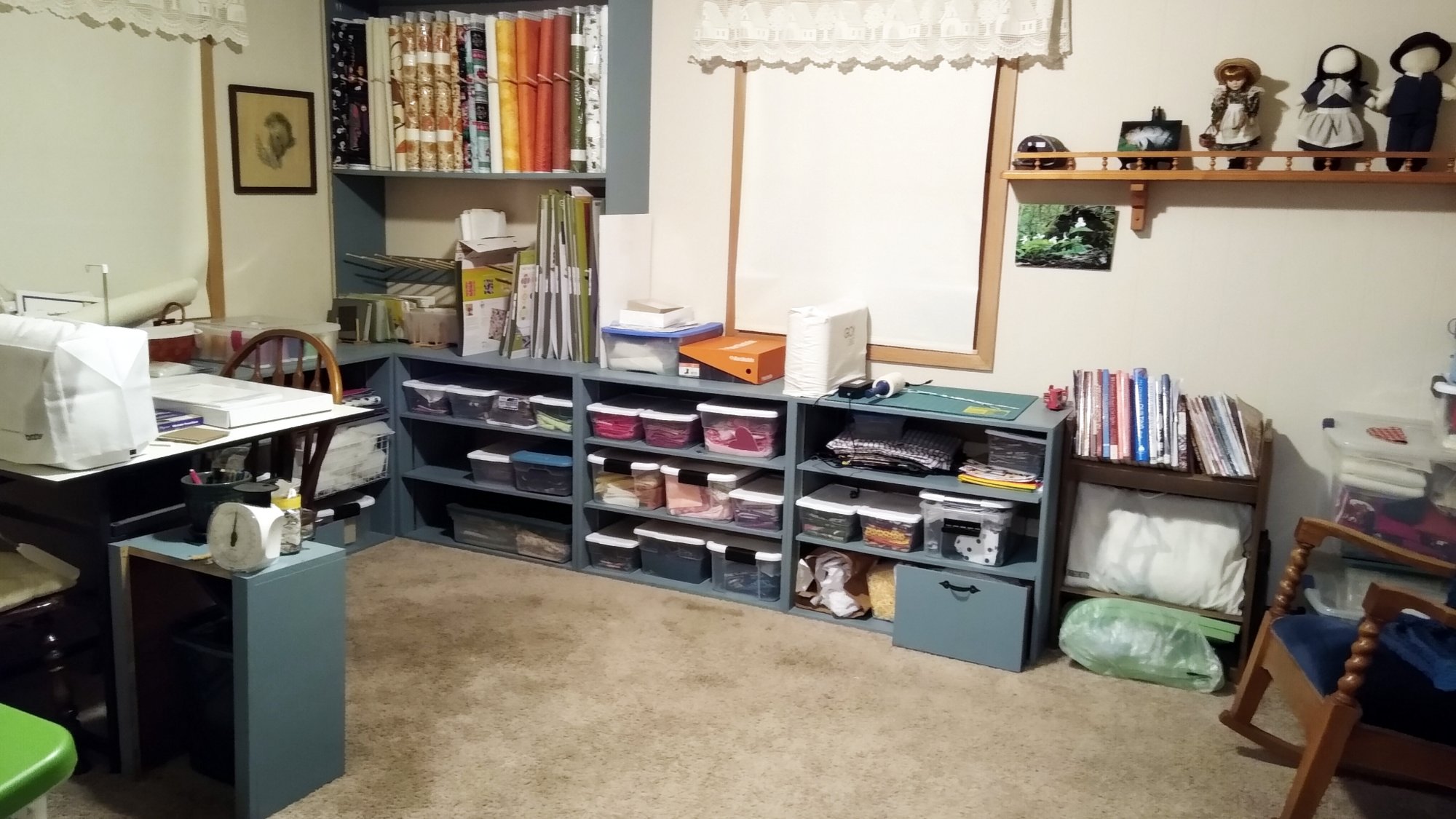 Christkindlmarkt is a holiday fair that will run the last weekend of this month through the first two weekends in December. It's being held in Sister Bay. Mickie at the Welcome Center had an opportunity to get a table at Christkindlmarkt and offered to sell my things if I could come up with some ready-made items. I have never sewn so much so fast before. I made dozens of Christmas pillows in three different designs and three different sizes, a Christmas quilt, an apron, a doll, and threw in a quantity of two of my simplest kits. I've had a hard time selling most of my kits, but when I did the two Vintage Markets this summer, people told me several times that if I had ready-made things, they would have bought them, so this is an experiment.
While I've been cleaning the house, Mark has been servicing our RV, and today he started winterizing our house. We had hoped to be out of here by today or tomorrow, but while we are very close to being done with everything we have to do before we can leave, we still won't make it out of here by tomorrow. Now we're looking at Sunday for sure. I can't wait to hit the road!