This weekend was the Marina Fest in Sister Bay, and BACA (Bikers Against Child Abuse) had a booth there. Yesterday morning, Mark and I had to get up an hour earlier than usual so that he could set up for it. He rode his motorcycle there and I brought the pickup with the tent and tables. On the way there, it poured down rain and he wasn't wearing a helmet, so he got soaked! He was going to set the tent up by himself and it would be two hours before the rest of his group showed up. I came back later to have breakfast with him at the Firemen's Pancake Breakfast. And then, yesterday afternoon, he took off for an overnighter at Reedsburg, WI where there was to be a Legacy Ride today.
After church today, I got a text from him saying he wasn't going to make it back in time to get the tent and tables and he asked me to talk to his BACA bros about taking it down for him. I left church and headed that way, but before I got into town, traffic became bumper-to-bumper. I ended up turning into a place I've never been before that advertised they had fresh peaches, Peach Barn Brewery. I bought five peaches, one for each day's lunch this week! When I pulled out of there, someone was nice enough to let me back into the bumper-to-bumper traffic.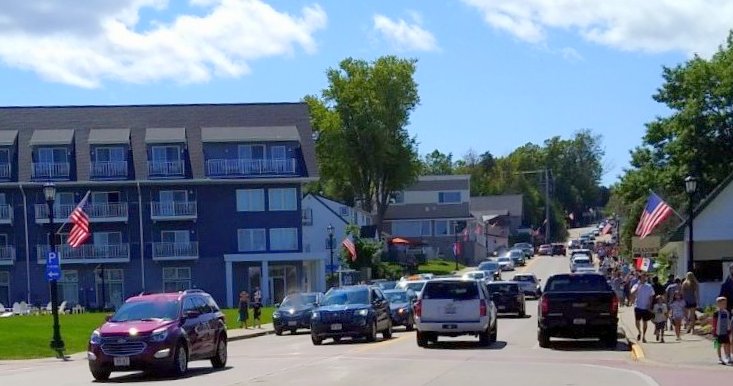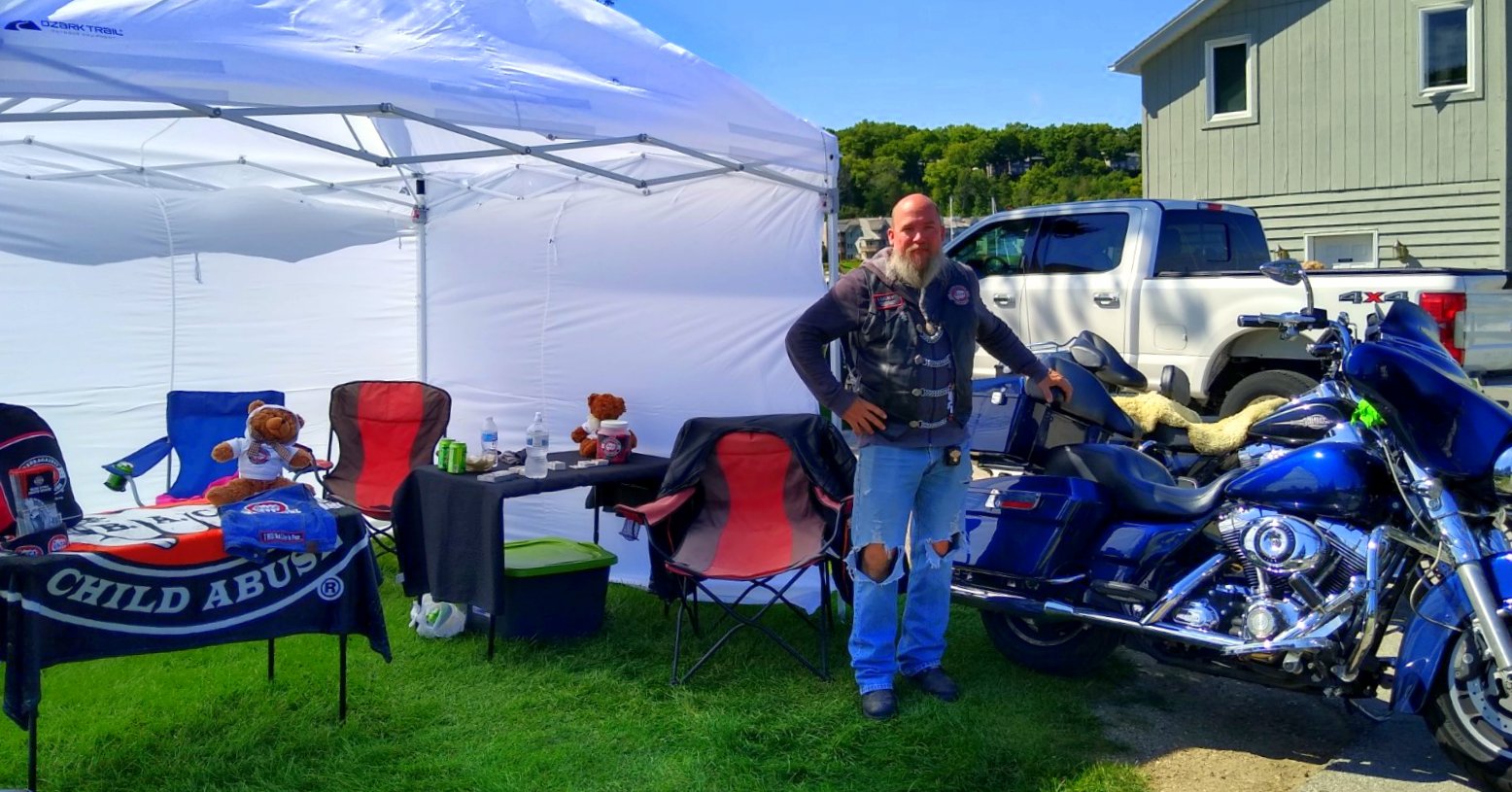 I walked around a bit and took some pictures.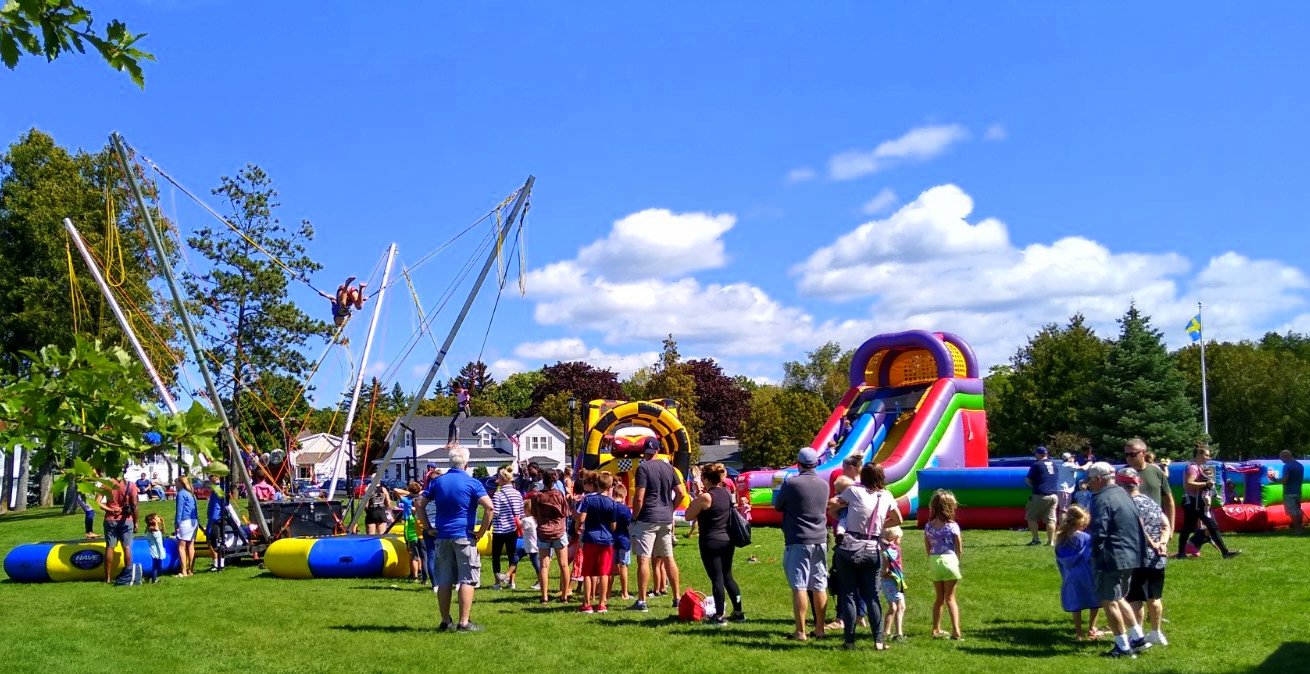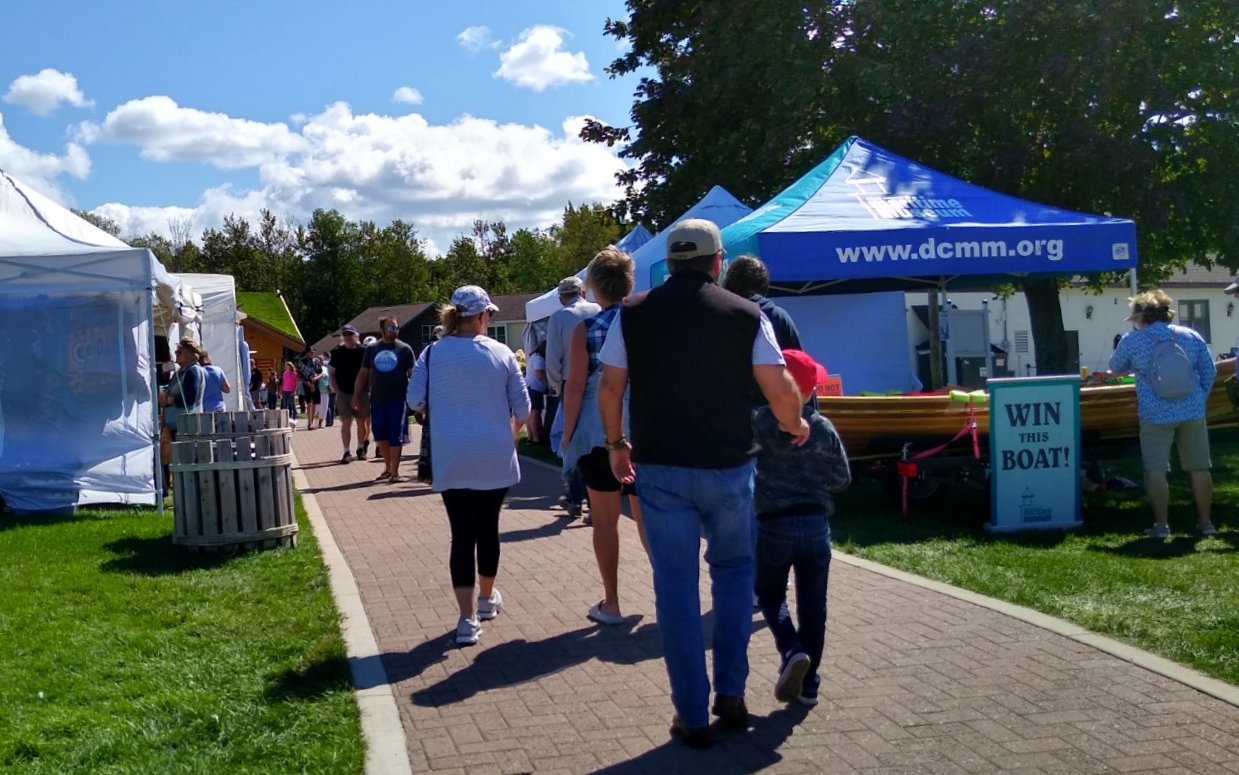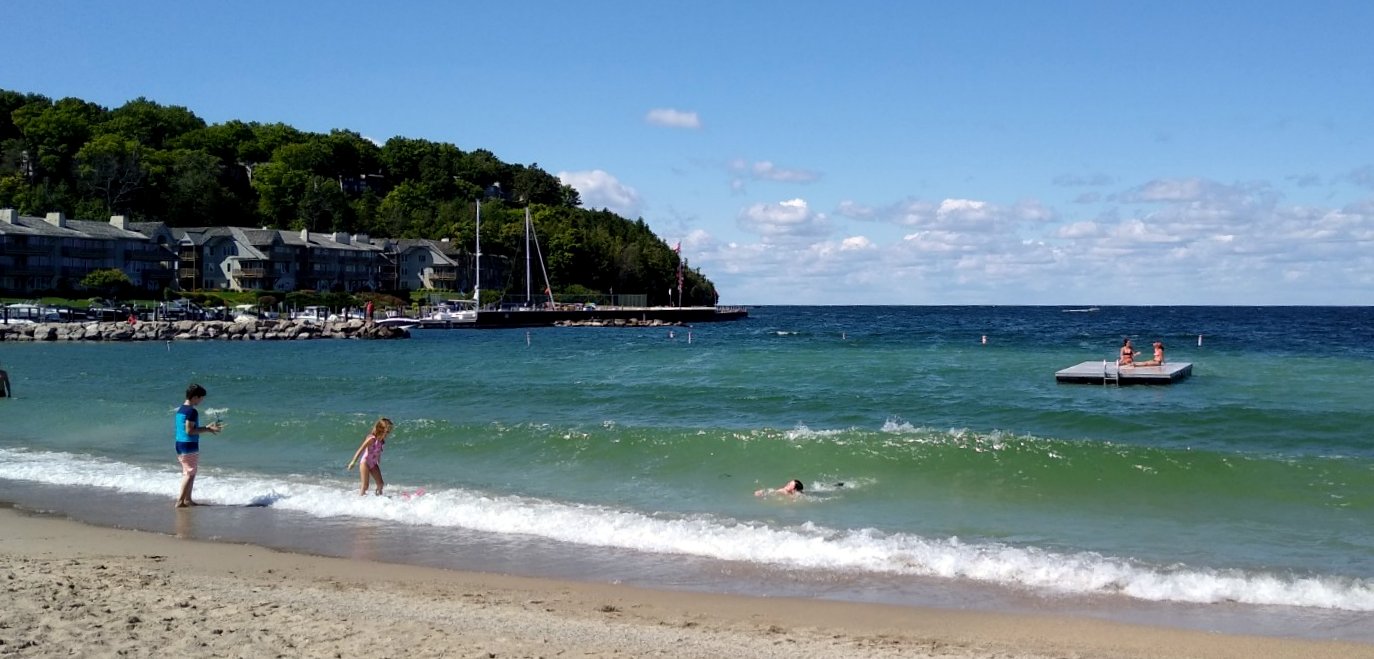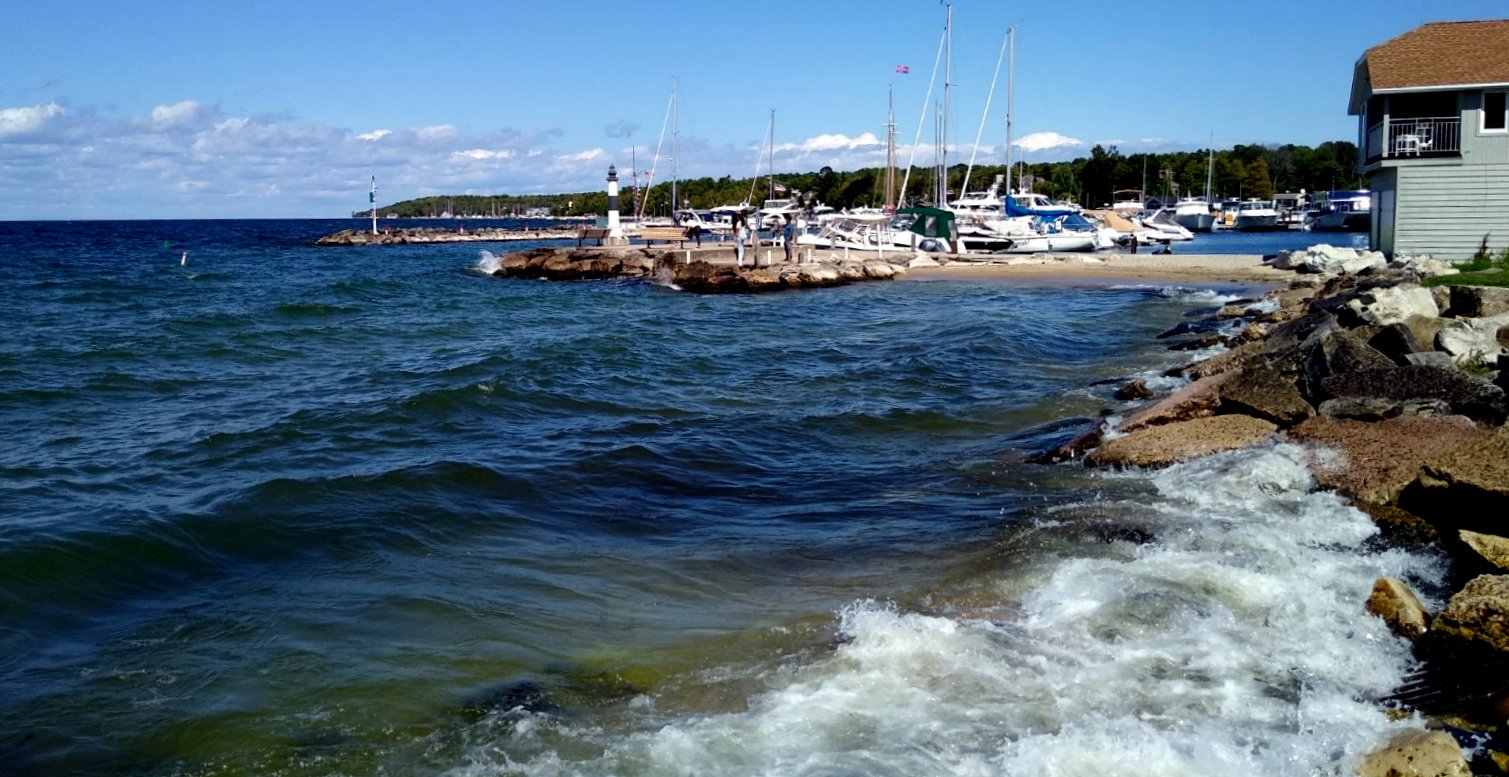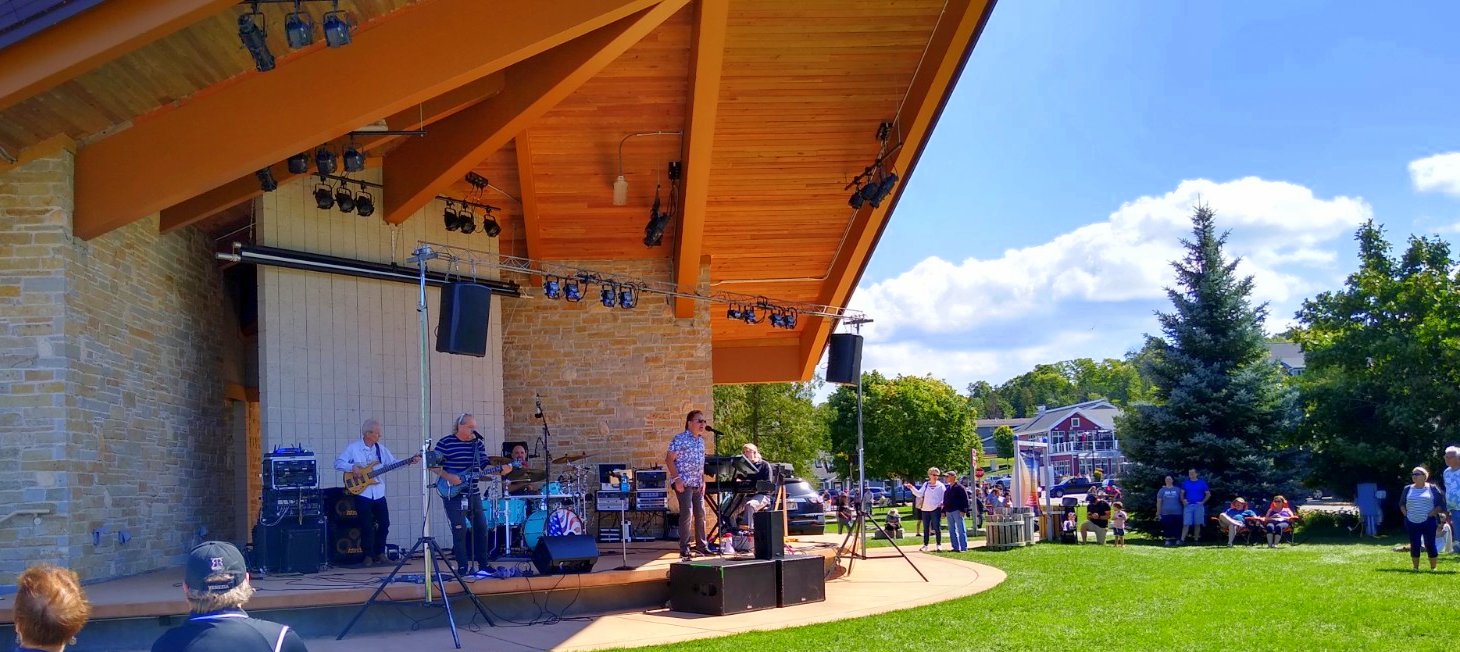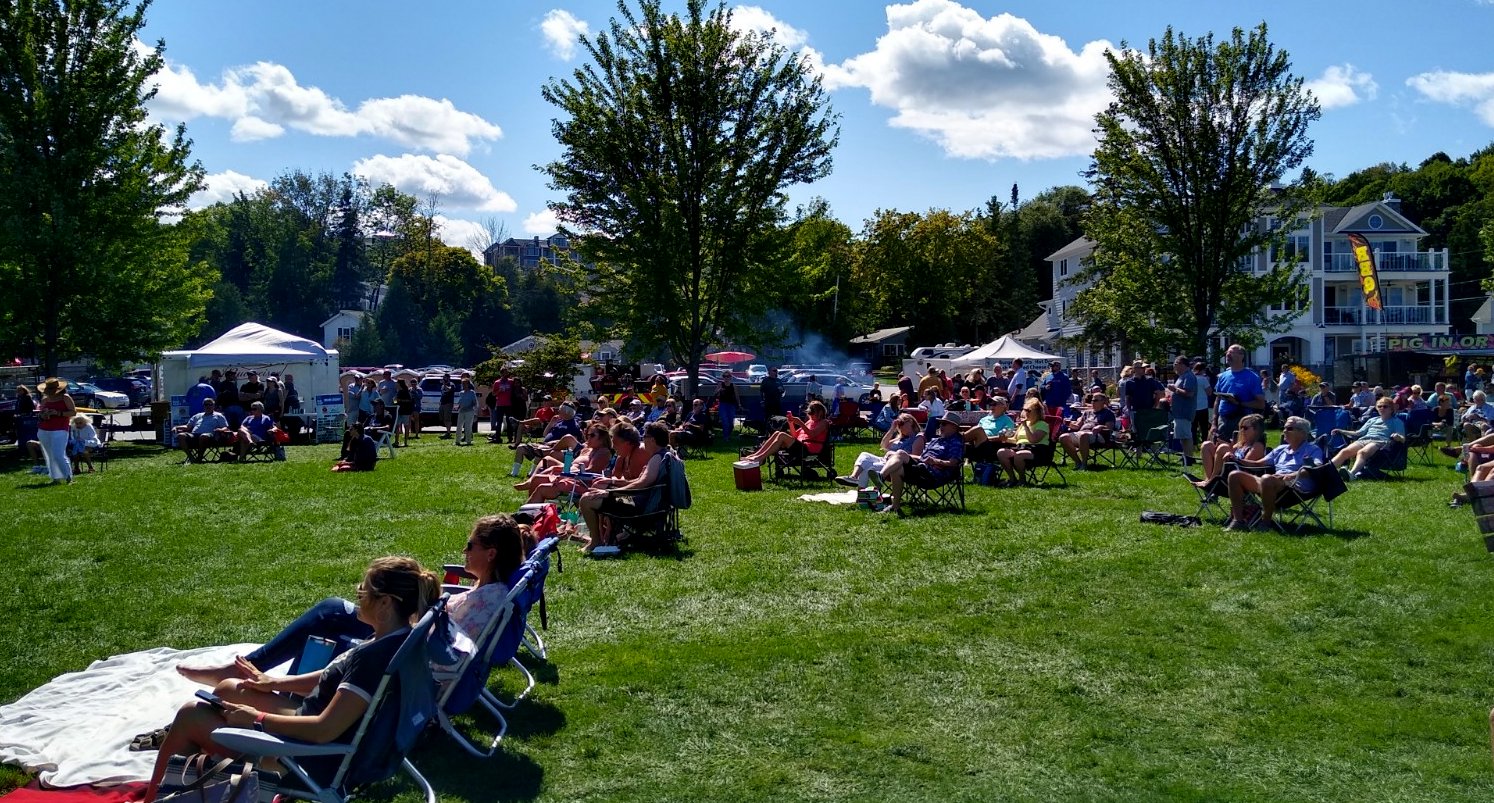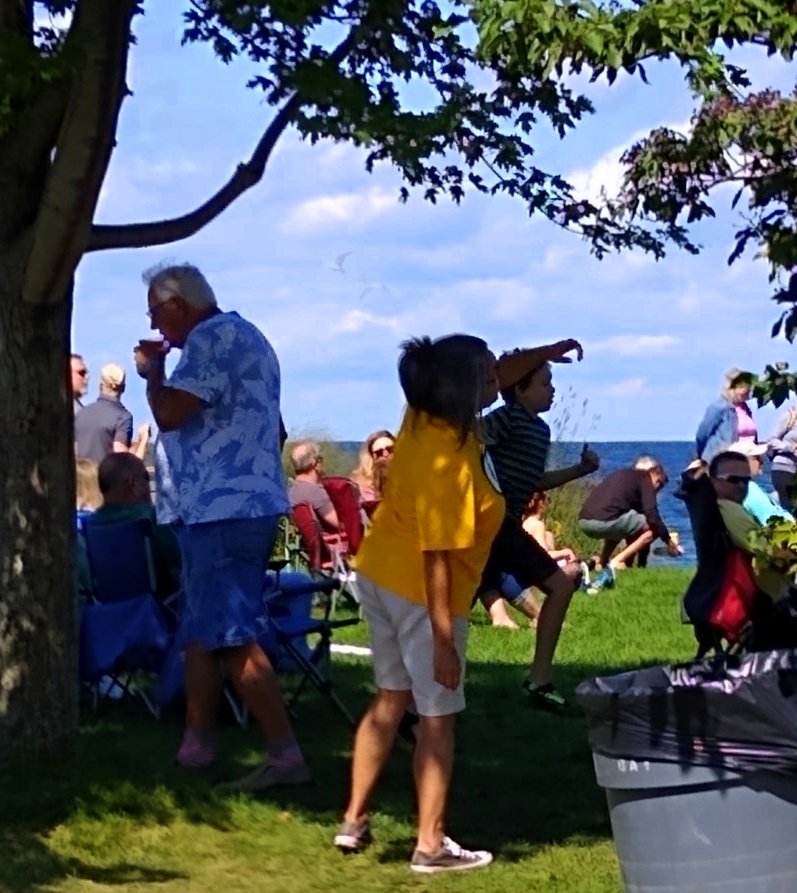 When I left there, I stopped at my new favorite farm market, Wildwood Farm Market. Our Piggly Wiggly has such bad produce that it's usually half-rotten by the time we get it home. This farm market sells fresh, local fruits and vegetables, and if we were so inclined, beef steaks of various cuts.
I came home and put all the produce away, let Tucson out to do her thing, fed the critters, and had lunch myself. Then I jumped into the truck again and headed to the Gills Rock Art Fest. They are celebrating their 21st anniversary and I did an interview last month with Char Berg, the woman who has been hosting it all these years. Char has had MS for several years and last September, she had a stroke and is now wheelchair-bound, but she doesn't let that keep her from enjoying life and being everybody's friend. I had only met her during my interview last month, but I loved her from the start. I wanted to see her today and ask her what she thought of the article I wrote. She said she loved it and that I should keep writing.
I came home and worked on some things and then got a call from one of the BACA sisters saying that they had taken the tent down and were ready for me to pick it up. I headed down there and again got stuck in bumper-to-bumper traffic, but I finally got there and they loaded the tent and the tables into the back of the truck. I had taken Tucson with me and people oohed and ahhed over her. She ate it up.
I spent most of the evening waiting for Mark to come home. He finally arrived about an hour ago. From what he said, he had an awesome time at the Legacy Ride and he came home sunburned and tired, but happy. Both the critters and I are glad to have him back, and I daresay, he's glad to be back!
Happy Labor Day, everyone!