It seems we so seldom get a perfect day in Door County that when we do, we just have to do something outside. Mark and I had thought about working on our crafts when we got home from church, but the sun was warm, the humidity was low, and there didn't even seem to be any mosquitoes out!
I asked Mark if we could go out to dinner in Fish Creek and then go to Peninsula State Park. The place I wanted to eat is a place I've been talking about in my tours at the Noble House this summer, Barringer's Cafe.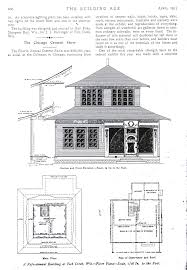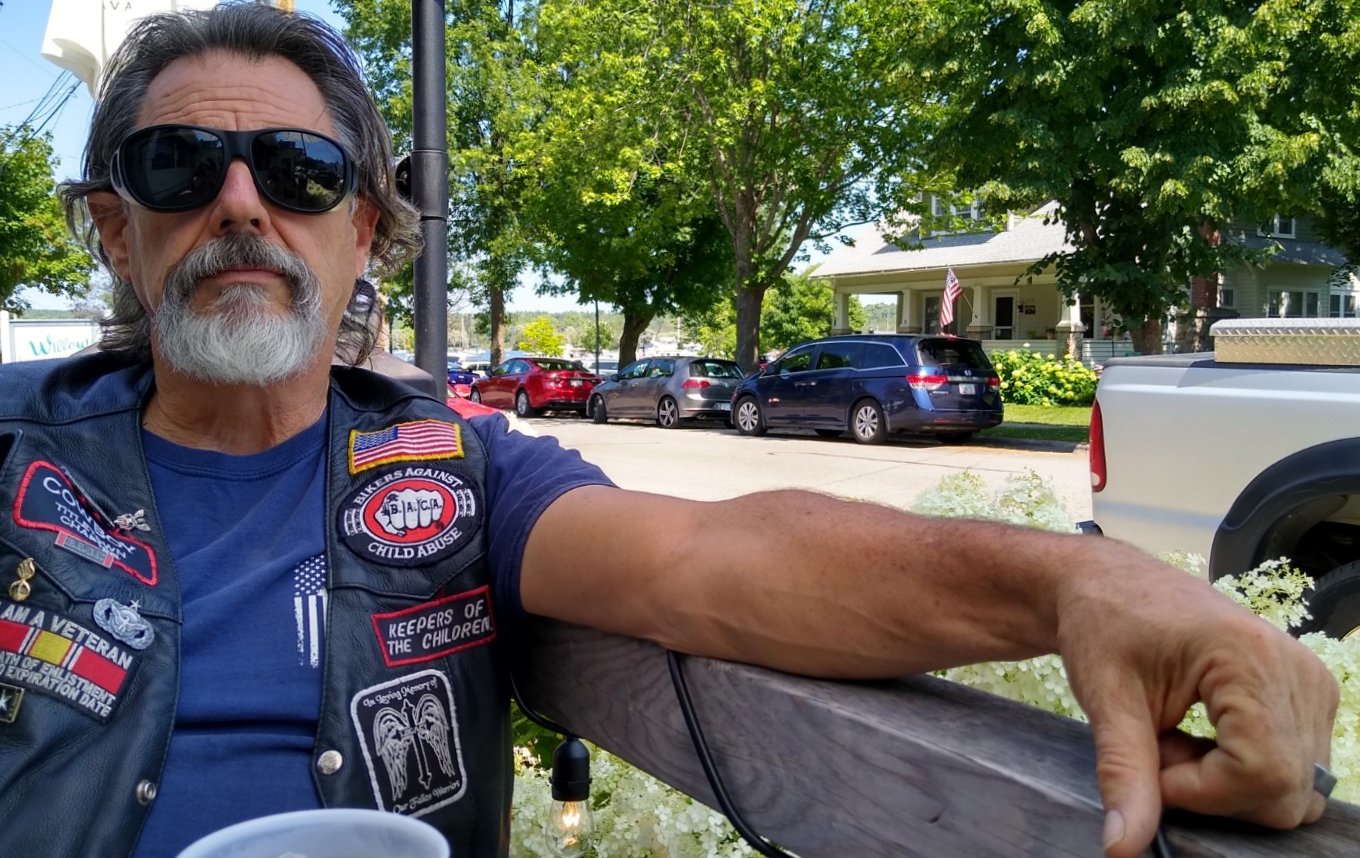 As we were walking back to the motorcycle, I saw my boss, Laurie, from the Noble House. We chatted for a moment, but she was on her way to a surprise birthday party.
We rode to the other end of Fish Creek and entered Peninsula State Park. It's cool and green and you can often see the bay through the trees. When we first discovered Door County seven years ago, we were on a trolley that took us through the park while a tour guide told us about it. There was a tower called Eagle Tower that we stopped at, but he said we couldn't go up because it was not safe anymore. For several years, there was a lot of discussion about putting a new tower up there, and it was finally erected a year or two ago. People still call it the "new Eagle Tower". This time, they built it with a ramp for the handicapped and I wanted to go up it and see things from above.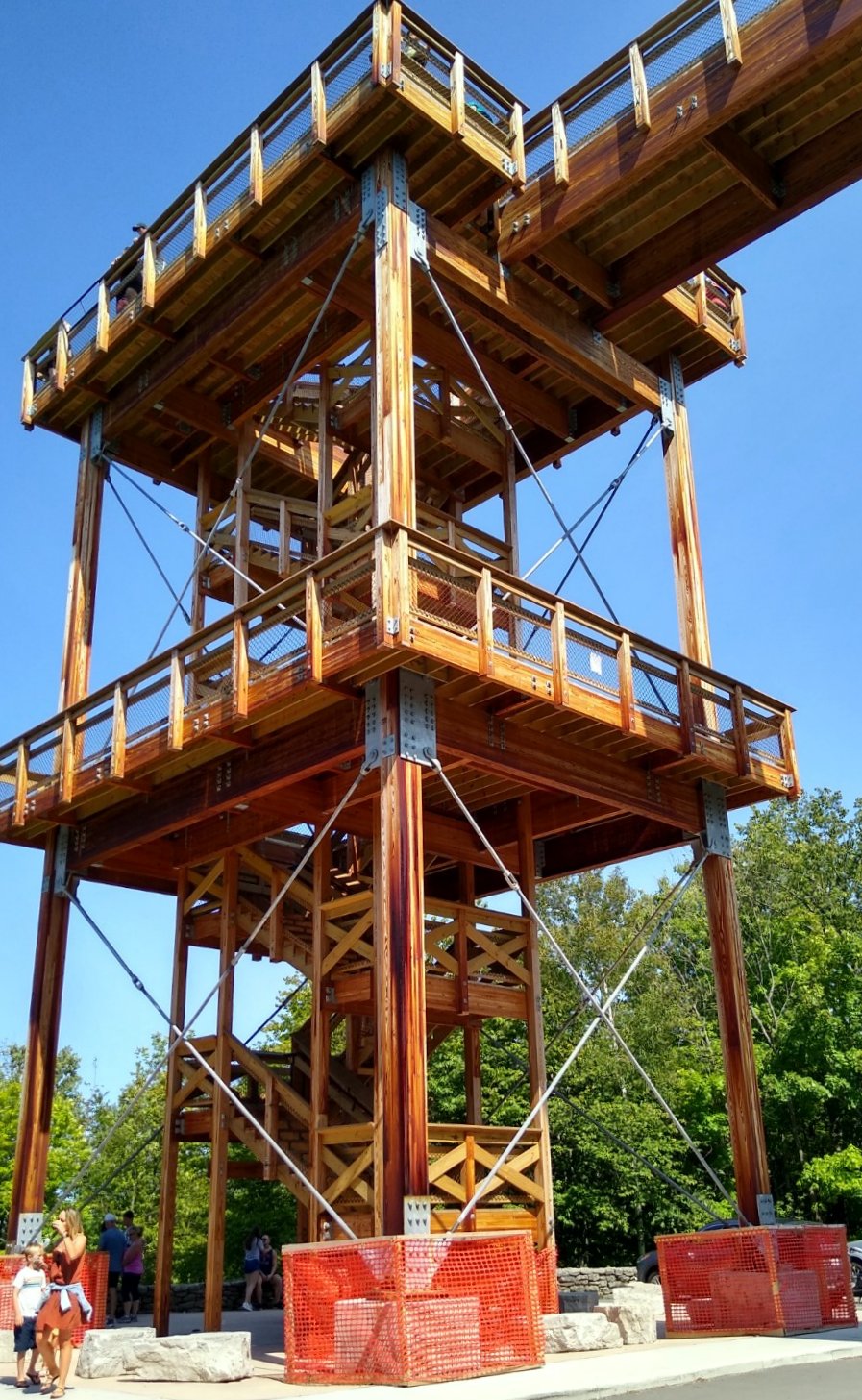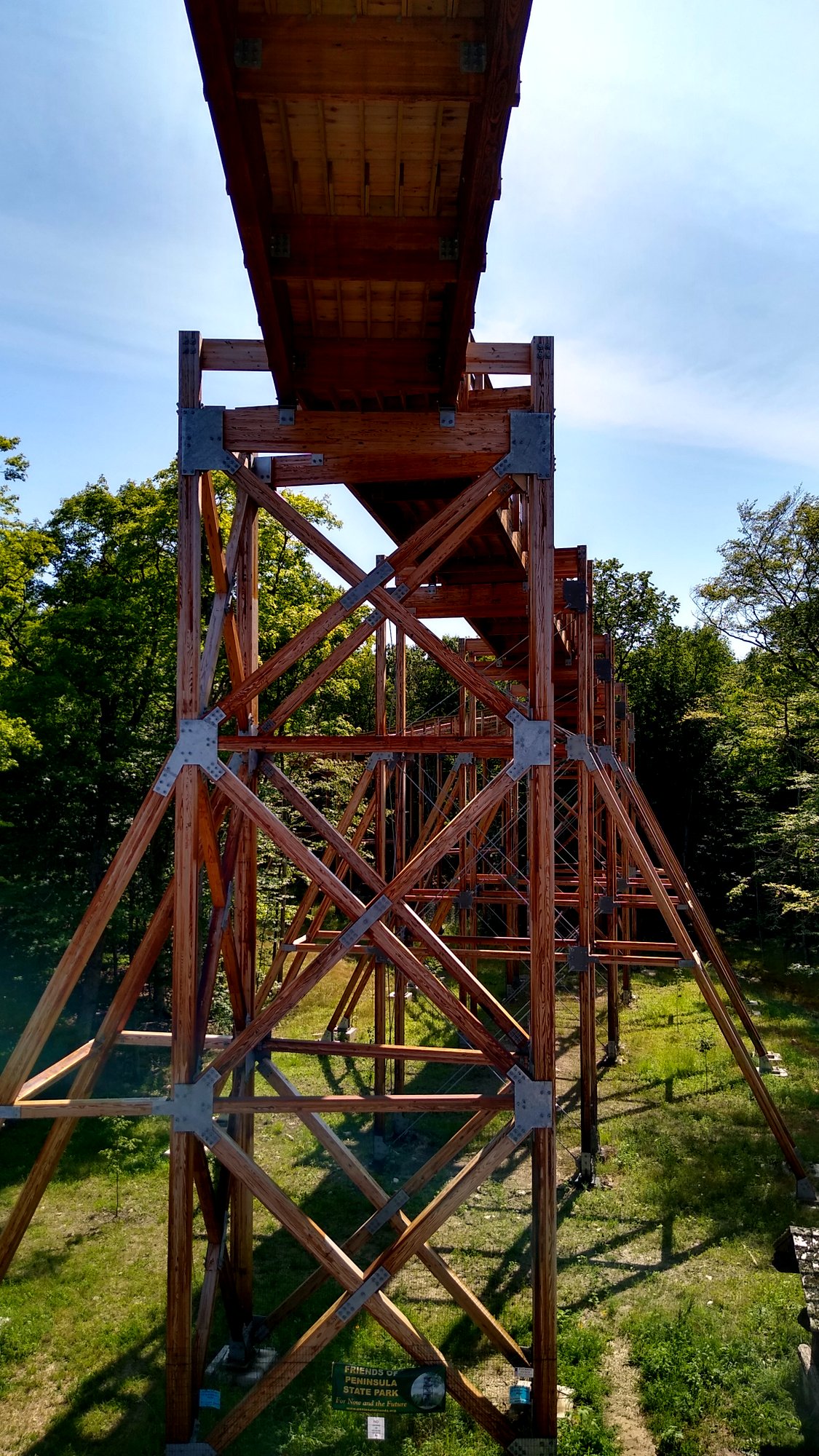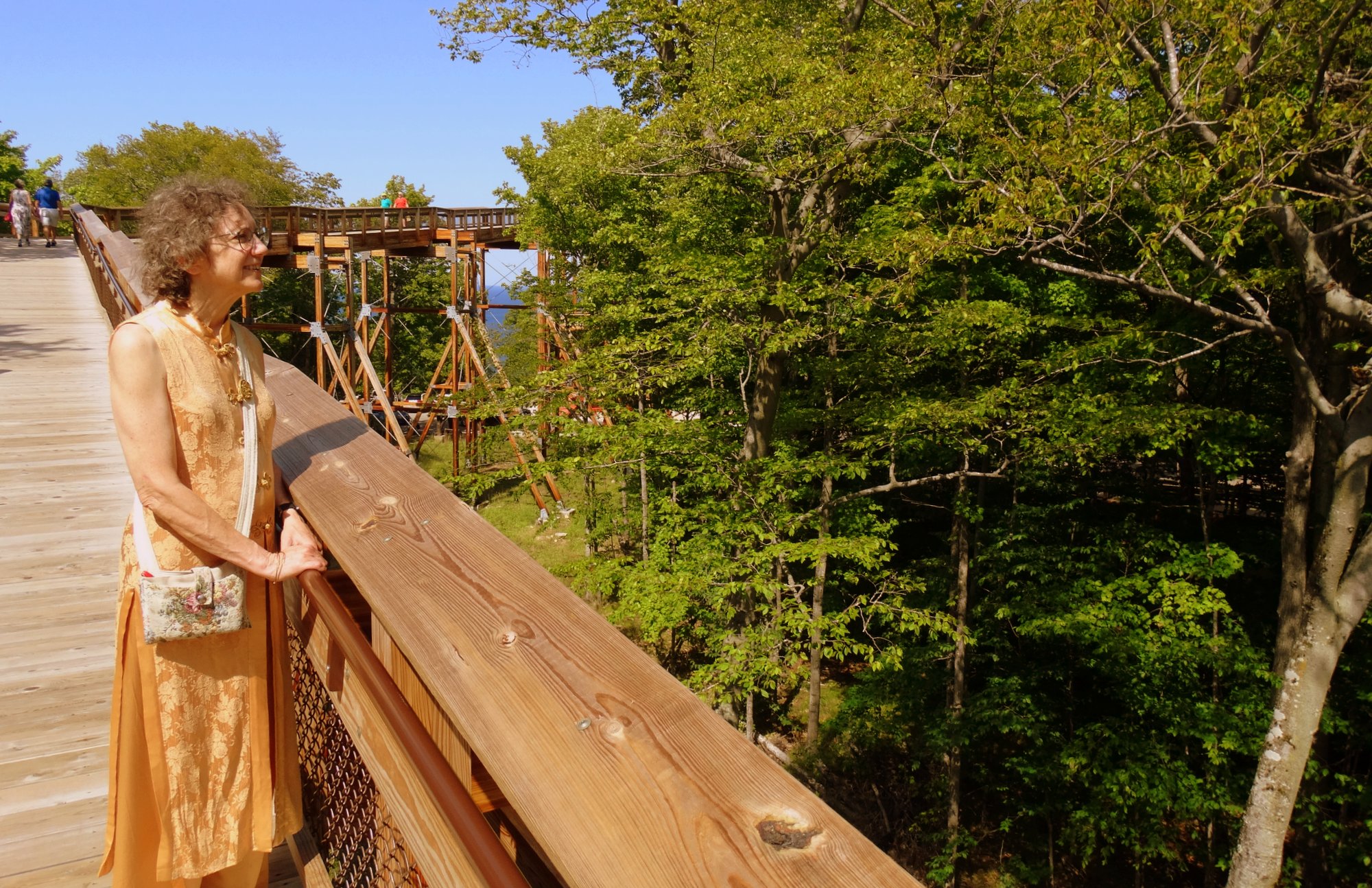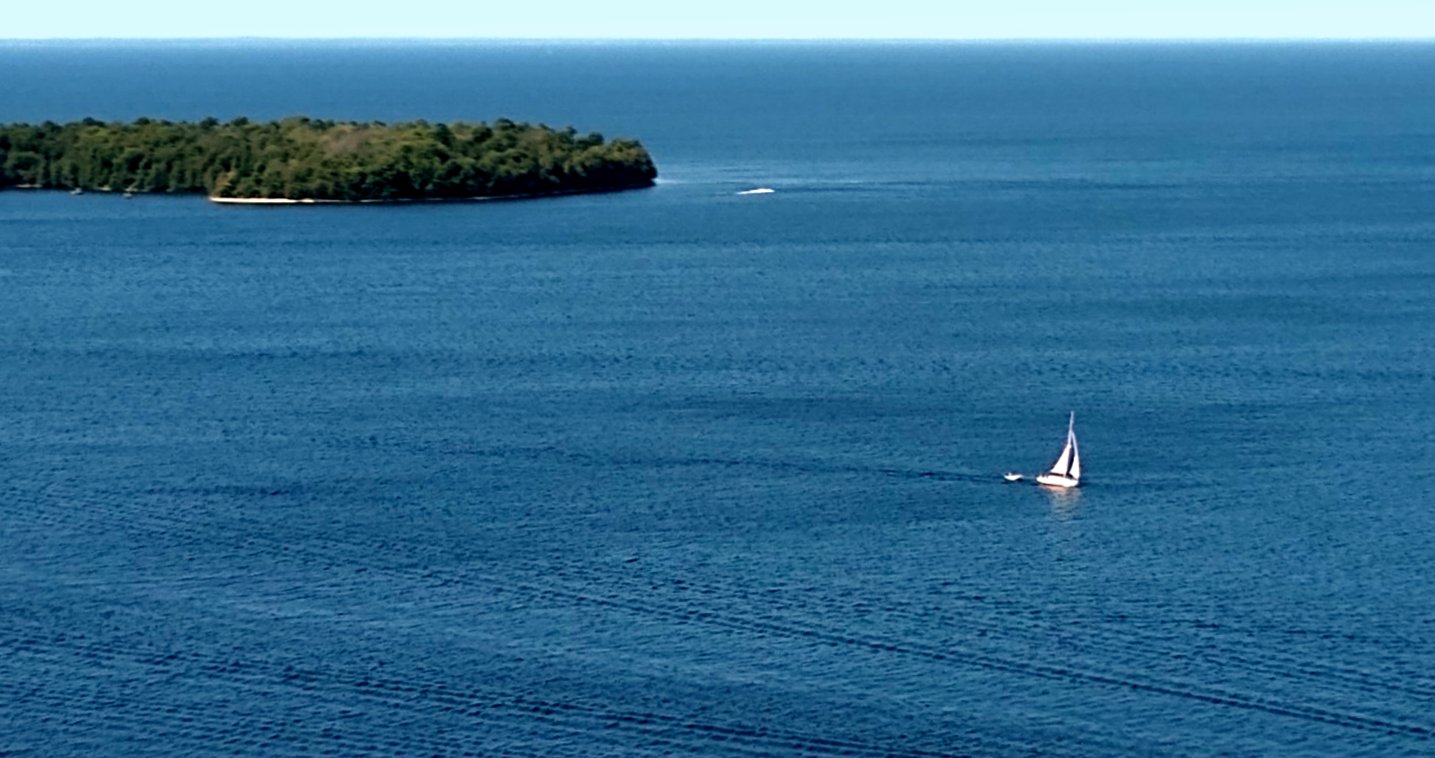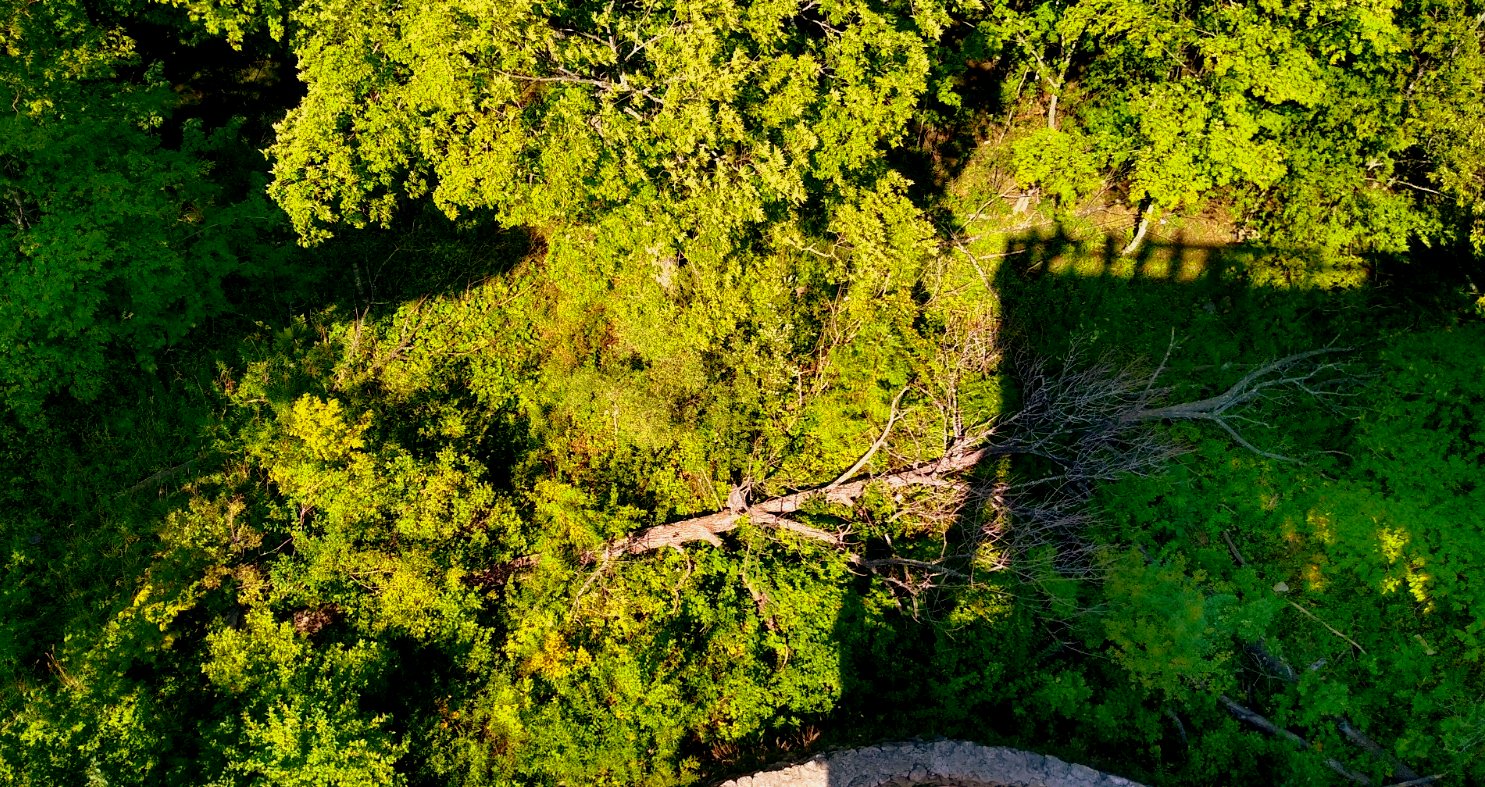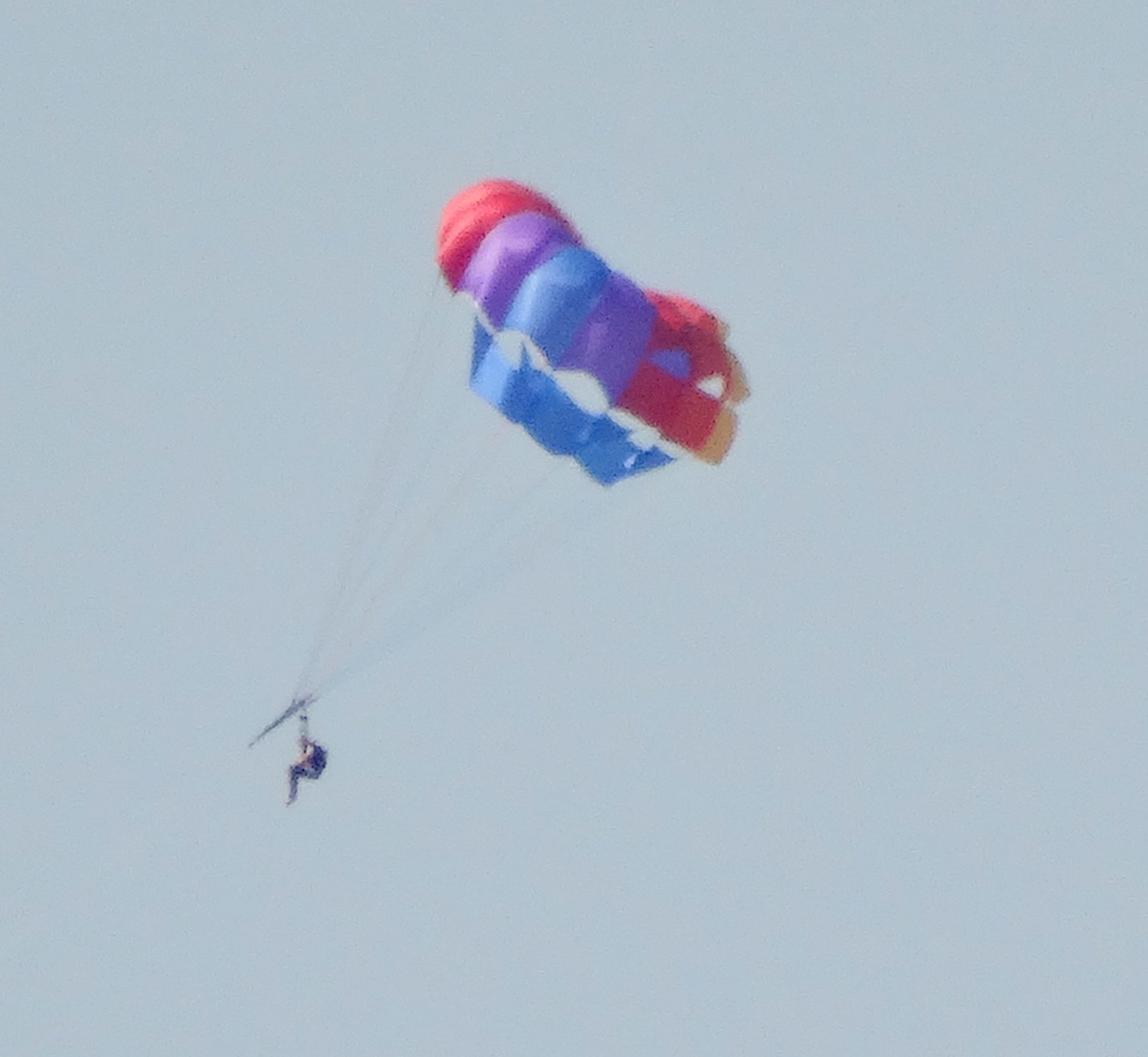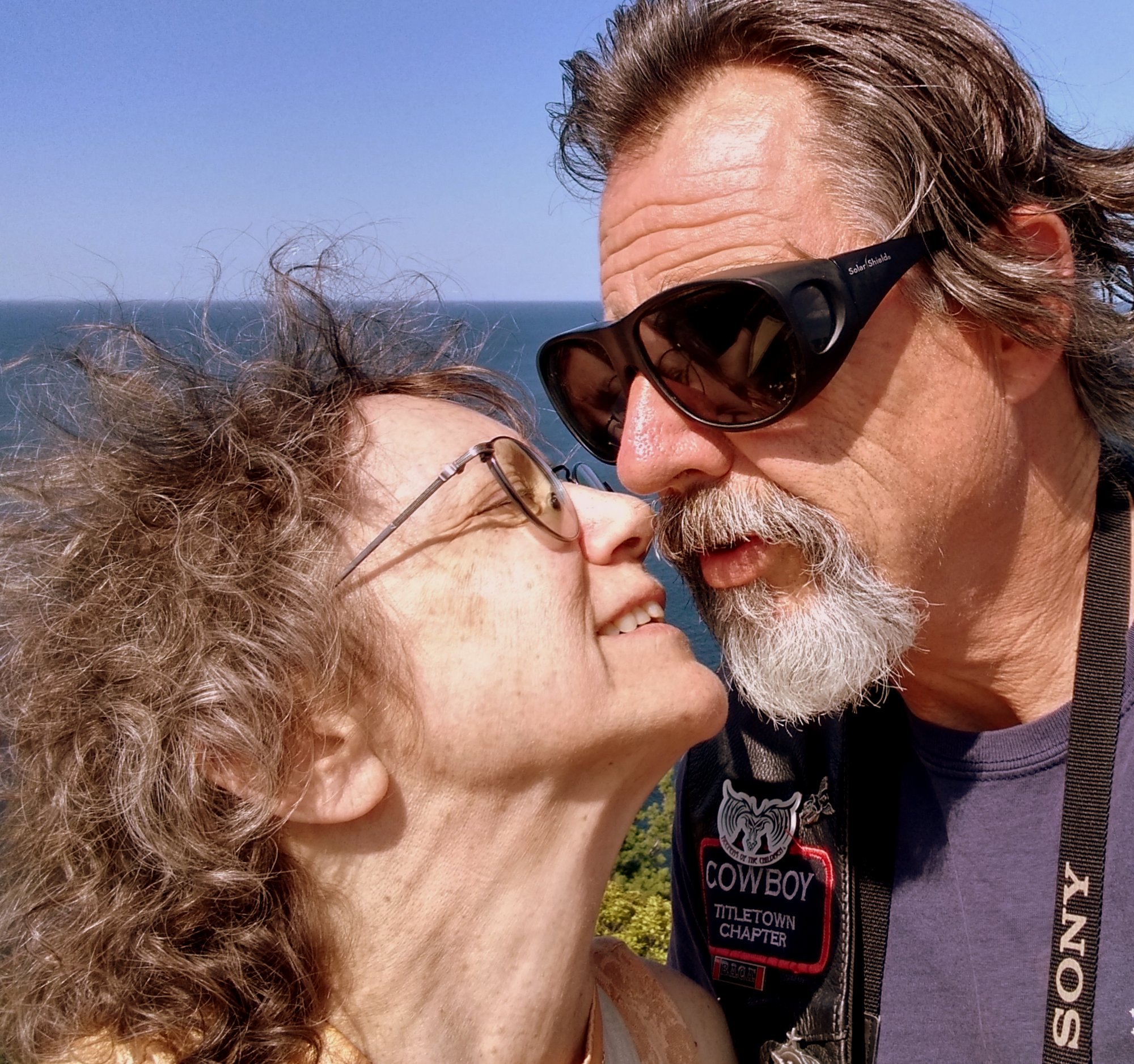 While we were on the tower, I saw an old friend. Some of you may remember me talking about giving driving lessons to a Ukrainian woman named Liuda several years ago. She and her daughter had the day off and also decided to get out in the beautiful weather. I haven't seen Liuda in quite some time. She and I used to work together at Seaquist Orchards Farm Market. I tried to help her with her English. It doesn't sound as though she's had much practice since our last lesson.
After we came down off the tower, there were a couple of other places I wanted to see. There is a totem pole in the middle of the golf course to honor a Potamatomie chief who did a lot to advocate for his tribe. He died in 1930 and I'm told that thousands of people attended his funeral. He is buried on the site where the totem pole is. I tried to get a picture, but it was too far away for my little phone camera.
The other place I had wanted to see is the Blossomburg Cemetery in the park. We ended up going to the wrong cemetery next to the entry to the park, but I recognized a couple of names in the Bethany Lutheran Cemetery.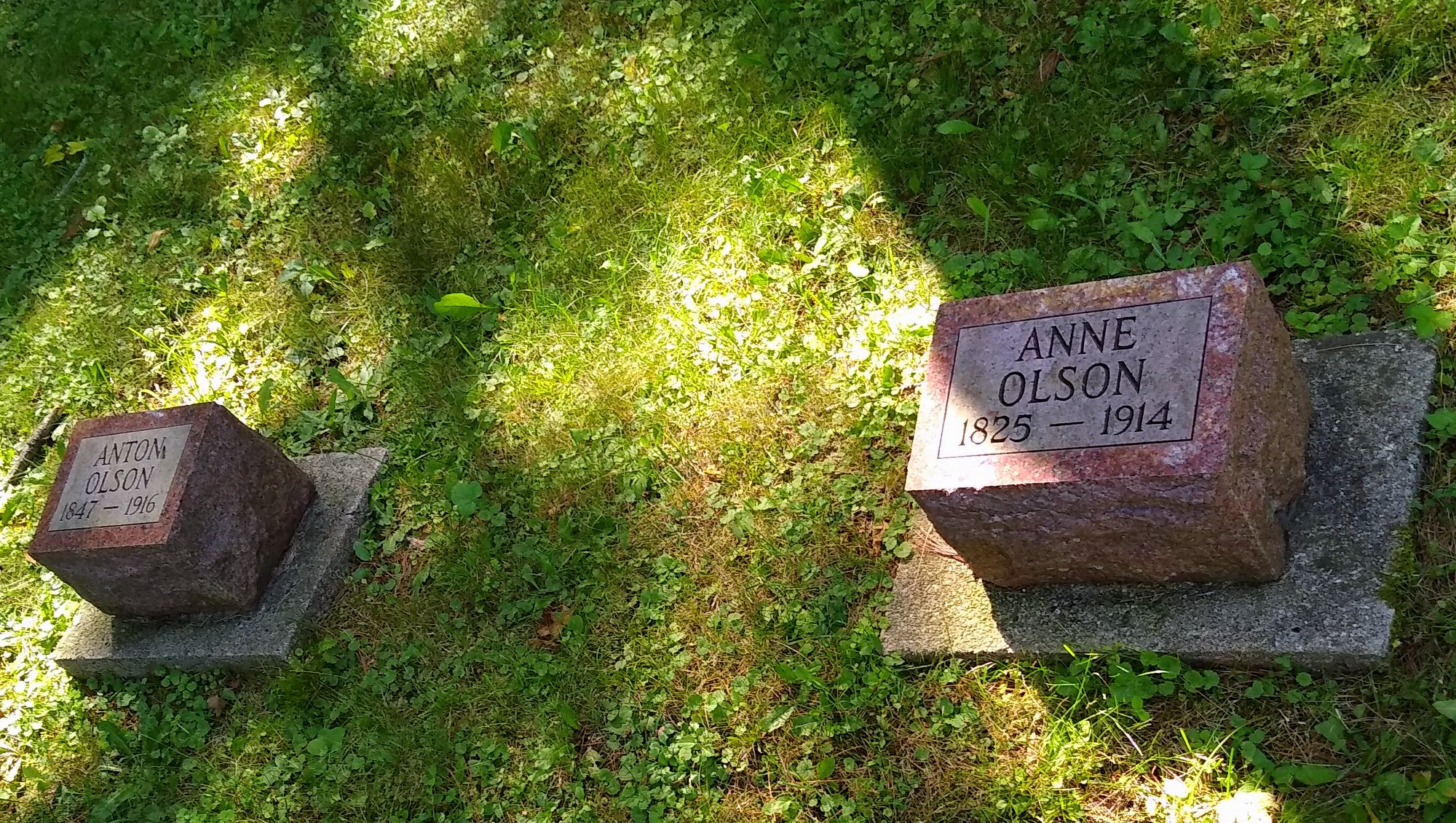 I think this is the first time Mark and I have done anything really fun together all summer. We're looking forward to retirement in a little over a year so that we can do more fun things!