I got free tickets at work to see a play at the Peninsula Players Theater in Juddville this evening. Mark and I made a date of it. The play was Tally's Folly and it was rather disappointing from what we've seen there before but the date was not spoiled by that fact. We enjoyed what came before the show.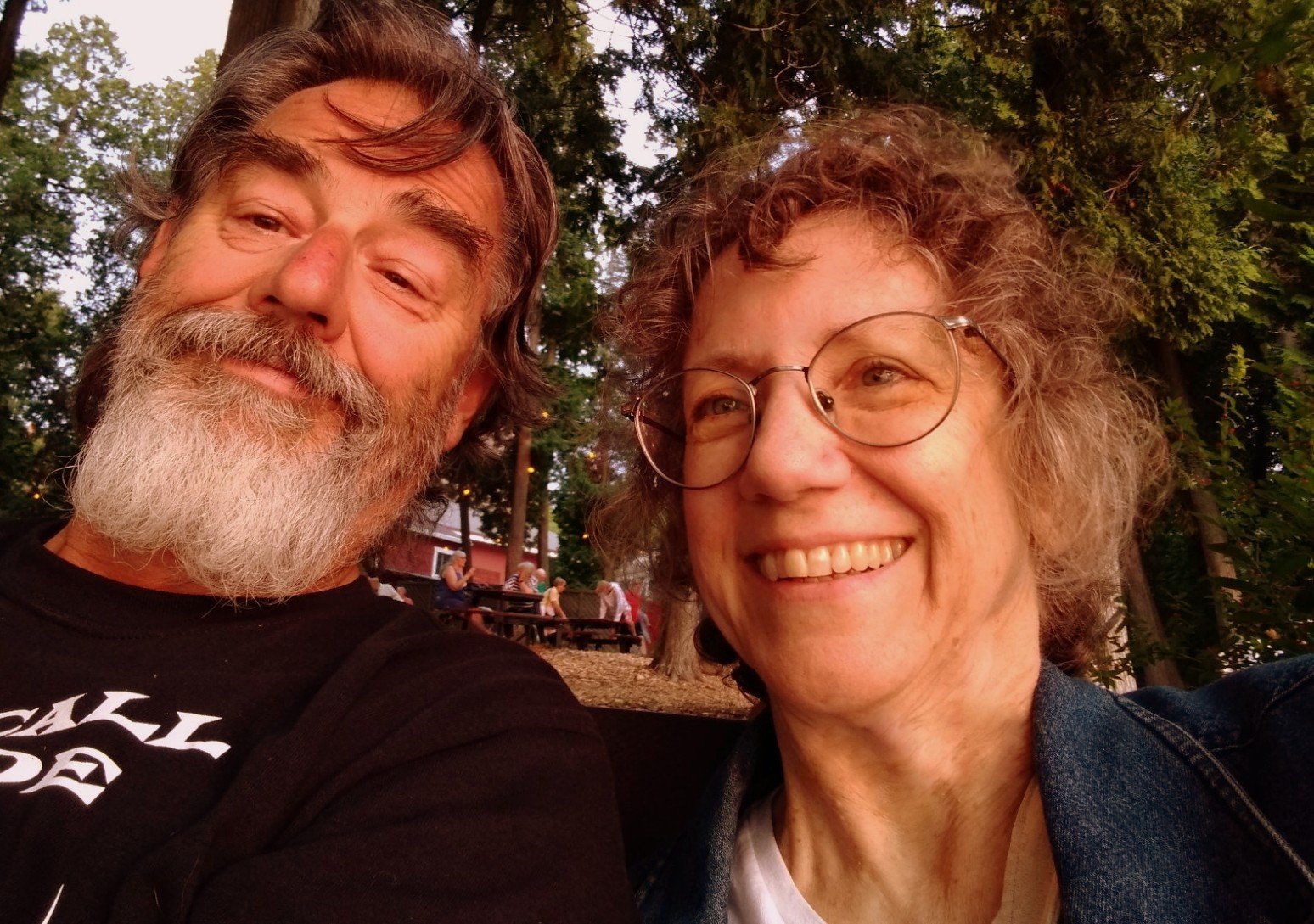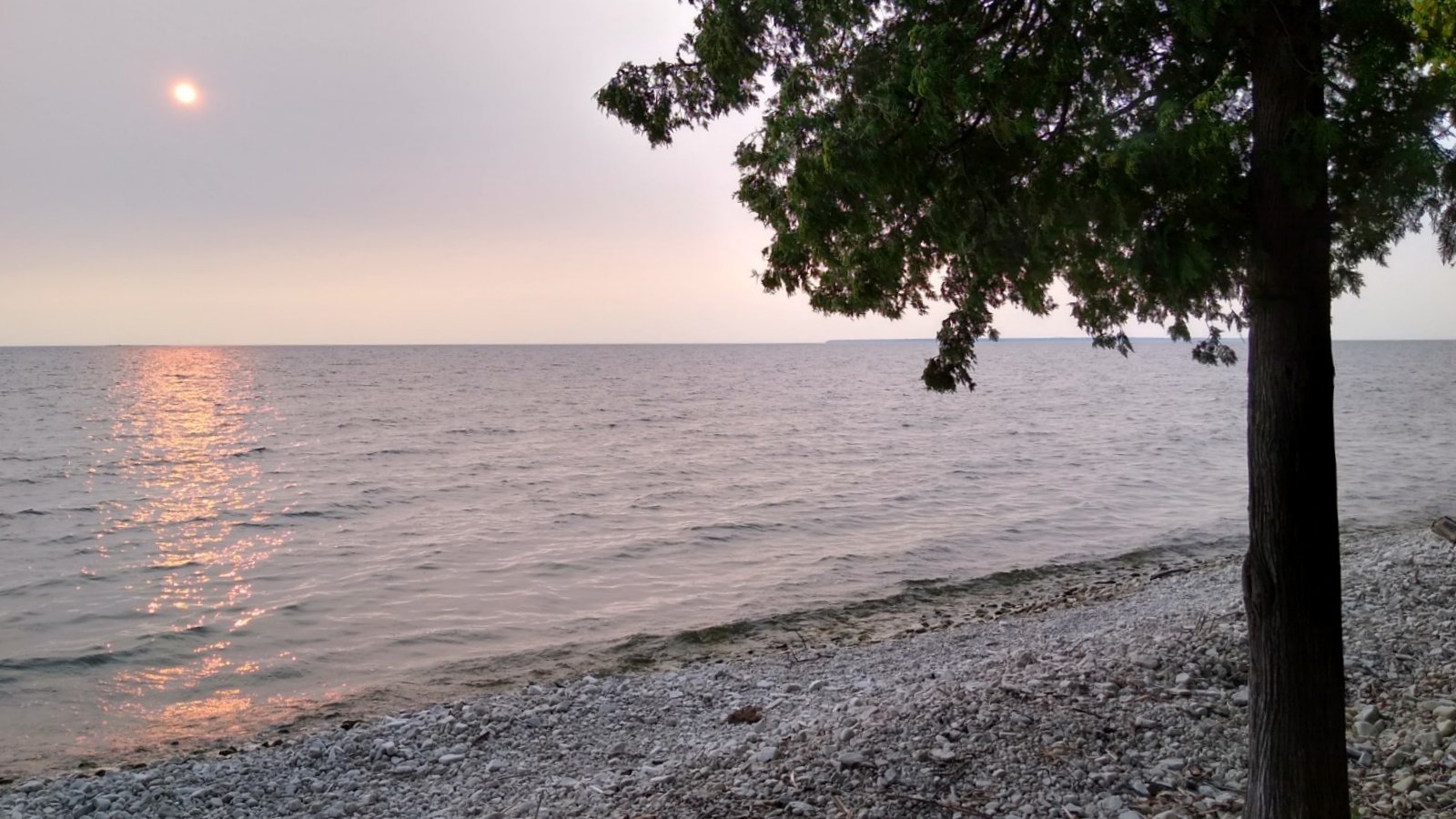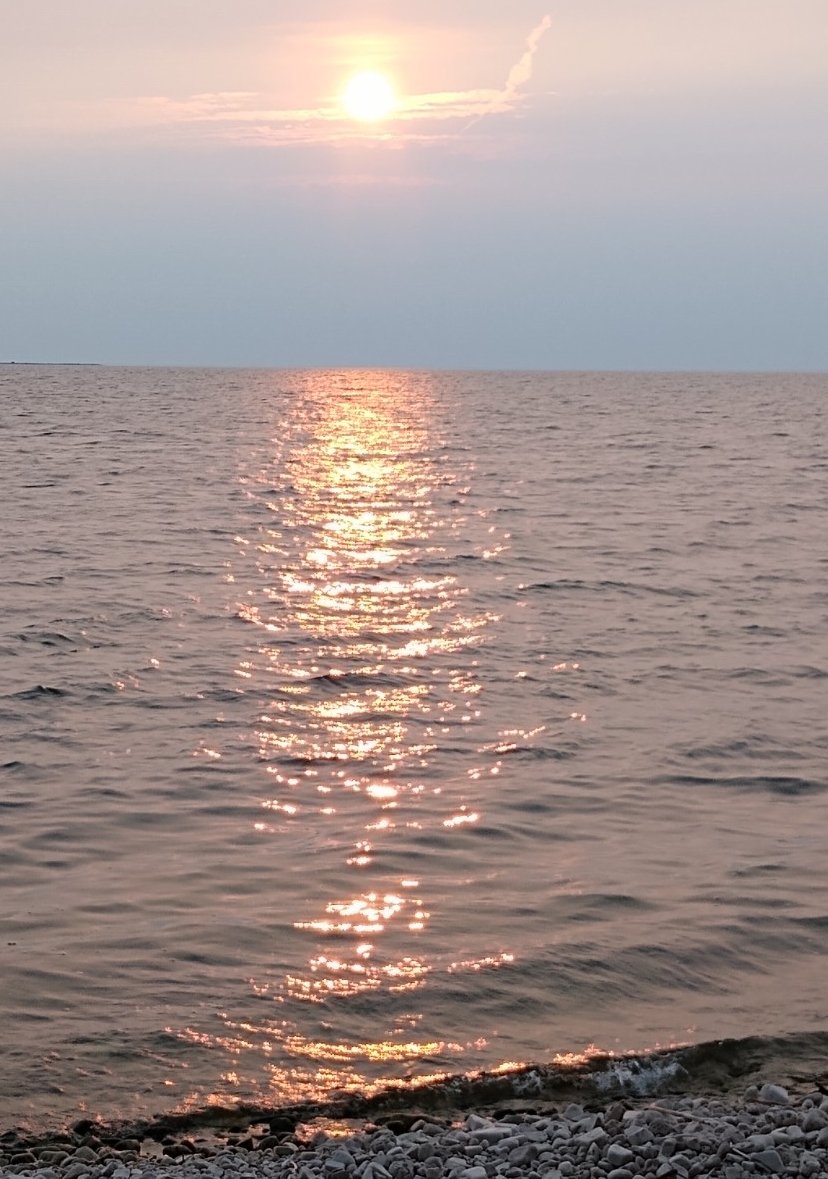 The temperature got into the 80's today so the evening breeze that ruffled the water was mildly warm and felt good. The waves were lapping against the rocks on the beach. There were pelicans and seagulls to watch and a sailboat slowly drifting through the sun trail. Then people started arriving and it got a little noisy and crowded. It was time to head into the theater.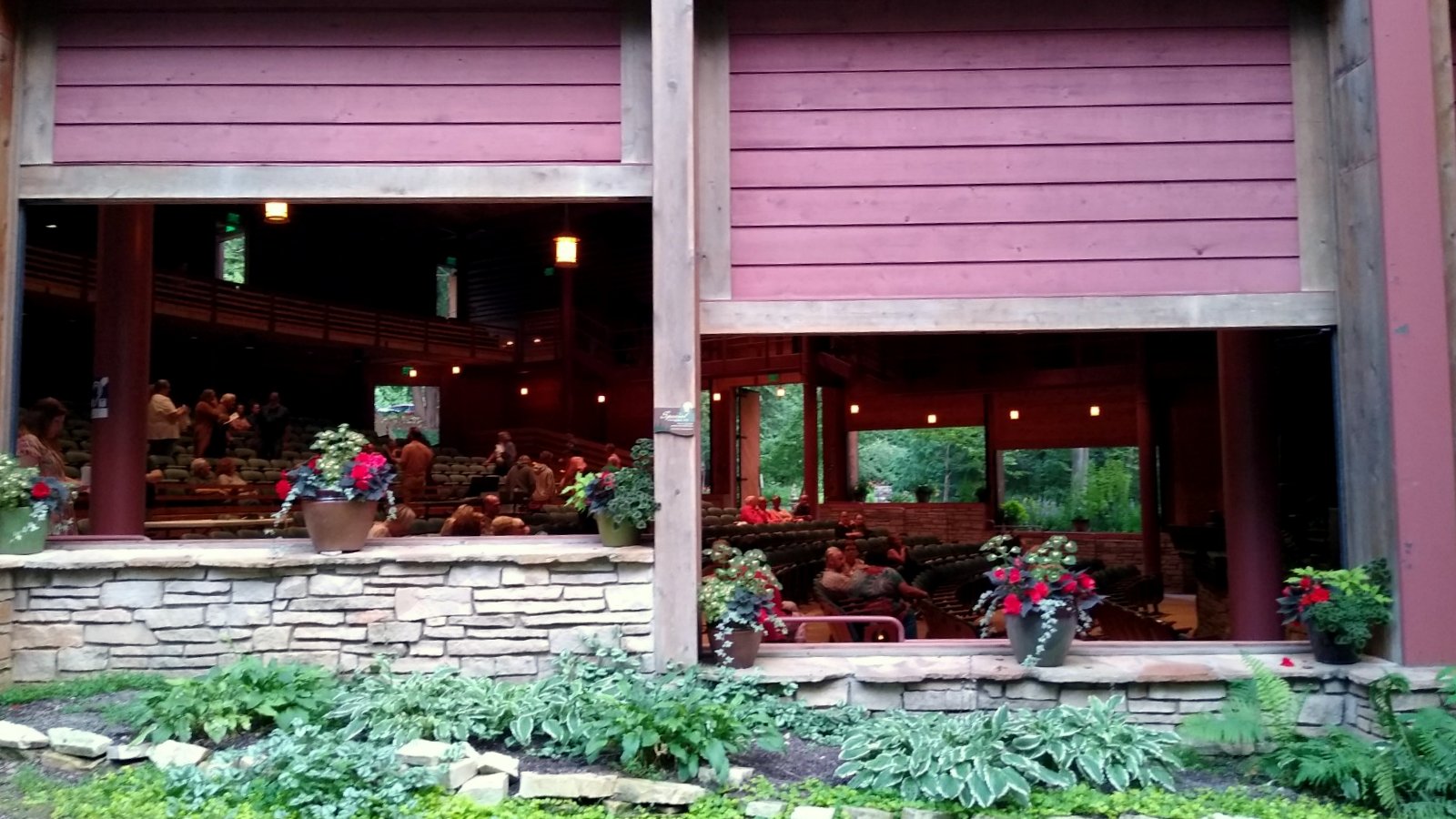 We've been there in years past where we got to choose the seats we wanted. This year they assigned seats with space in between groups. Once we got seated, I noticed that our former bosses from Wagon Trail Campground, Tim and Kathy Guckenburg, were in the row ahead of us and to the right by a number of seats. I snuck up behind Kathy and put my hands over her eyes. She said, "Who could that be behind me?" and I giggled and she said, "Denise!" She knew me by my giggle. 😀
Even though the play was a bust, it was nice to get out and do something different!