I had been looking forward to going to Rise Community Church all week because they announced last week that there would be a Christmas pageant put on by the children in church today. I haven't seen a Christmas pageant in years!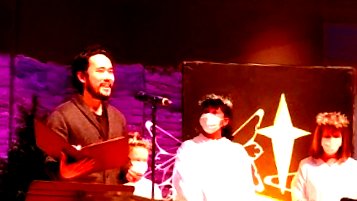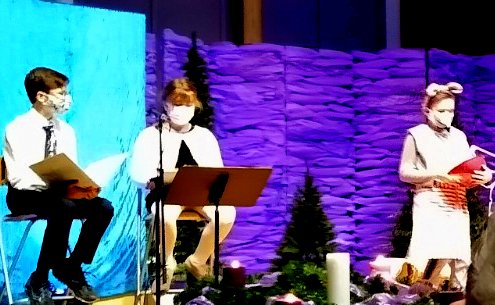 You might ask, what was a mouse doing in a Christmas pageant? The readers started out with "Twas the night before Christmas when all through the house, not a creature was stirring, not even a mouse." The mouse said, "That's their first mistake. I've been stirring this batter to make Christmas cookies for a long time." He was complaining about the rush of Christmas and the greed of the children who only wanted presents, so the readers said that he needed to hear the first version of The Night Before Christmas, and they read something like, "Twas the night before Christmas when in Bethlehem town, there was no place for Mary and Joseph to lay down." Those aren't the exact words, but it gives you the idea of how they adapted the poem to the nativity story.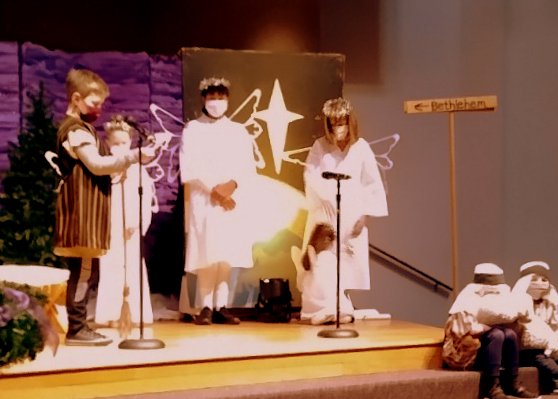 The angel at the far right was there to try to help the littlest angel you can see kneeling in front of her. The little one wasn't being reverential. She was pouting because she didn't want to be up there. The boy on the left was the innkeeper. All the children had scripts, but they were mostly hidden. The mouse had his script in his mixing bowl. The shepherds had their scripts attached to the sides of their sheep. The angels had music sheets.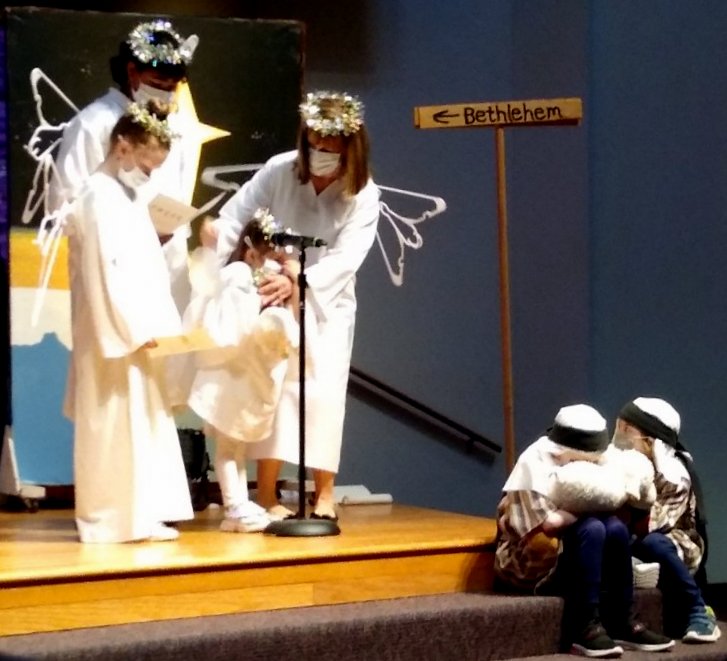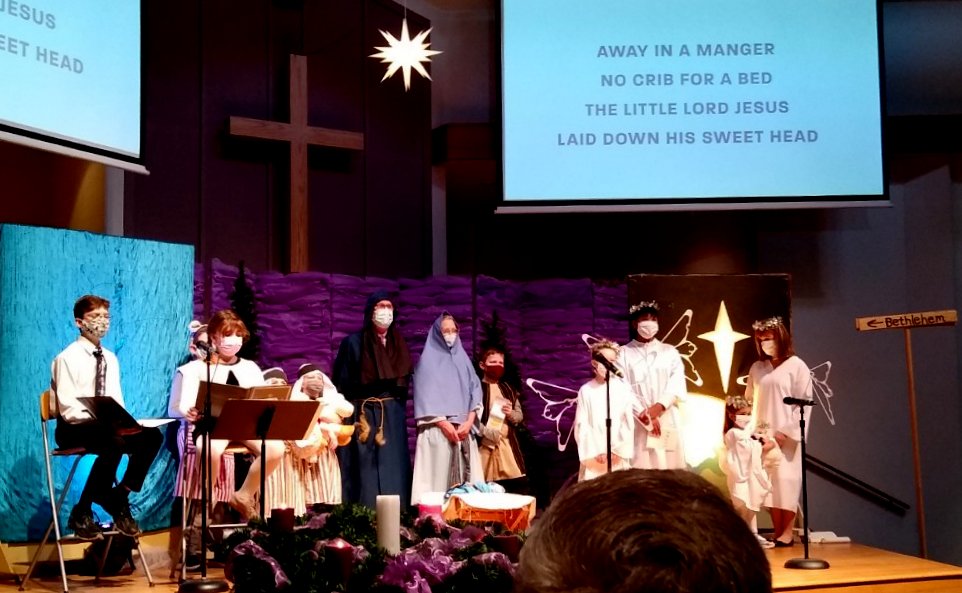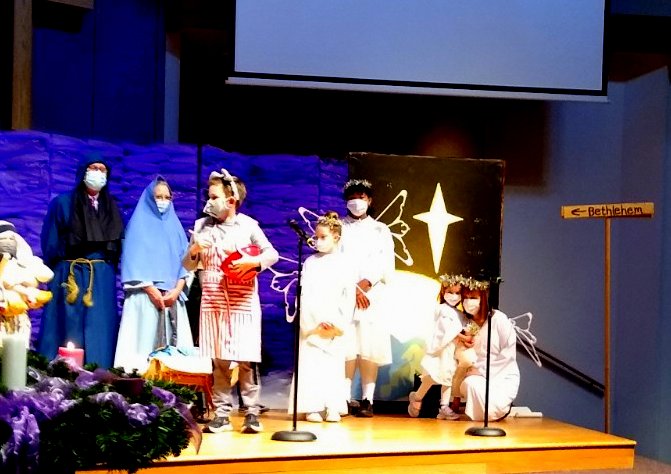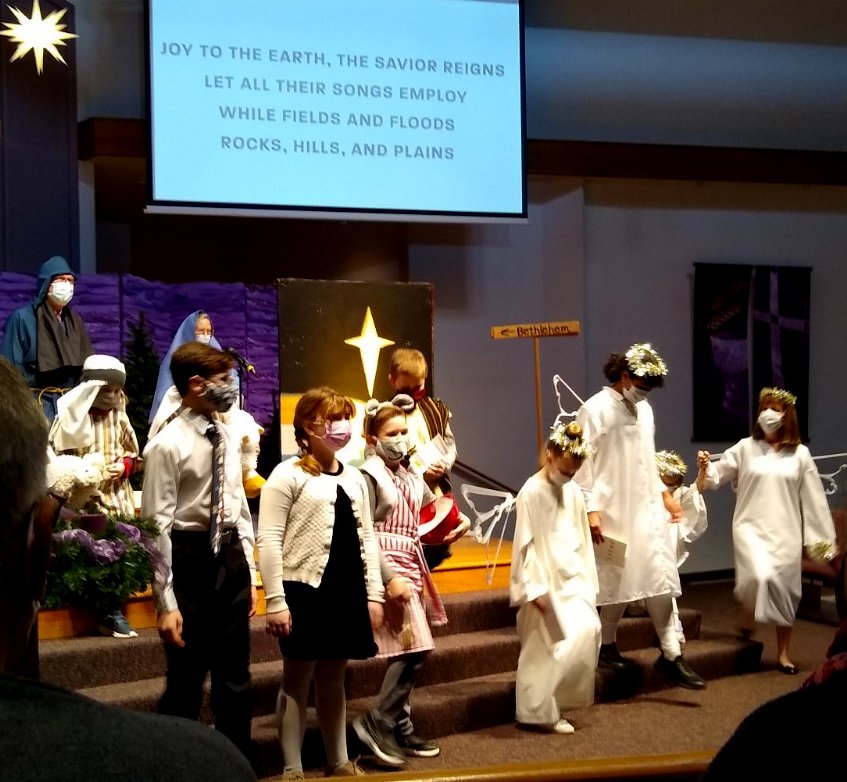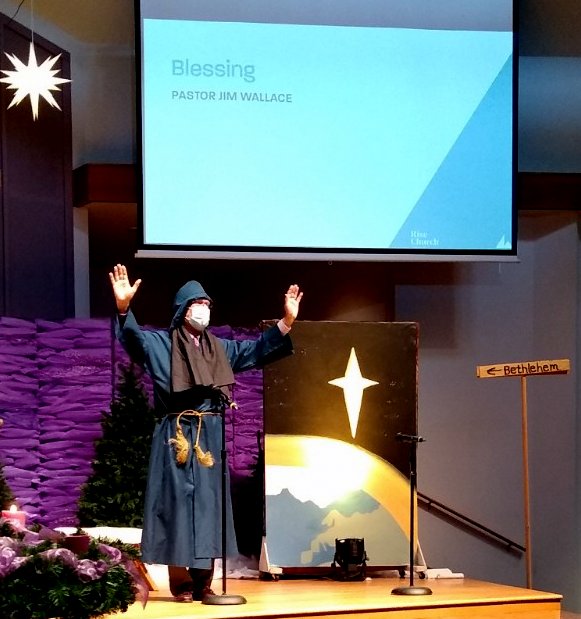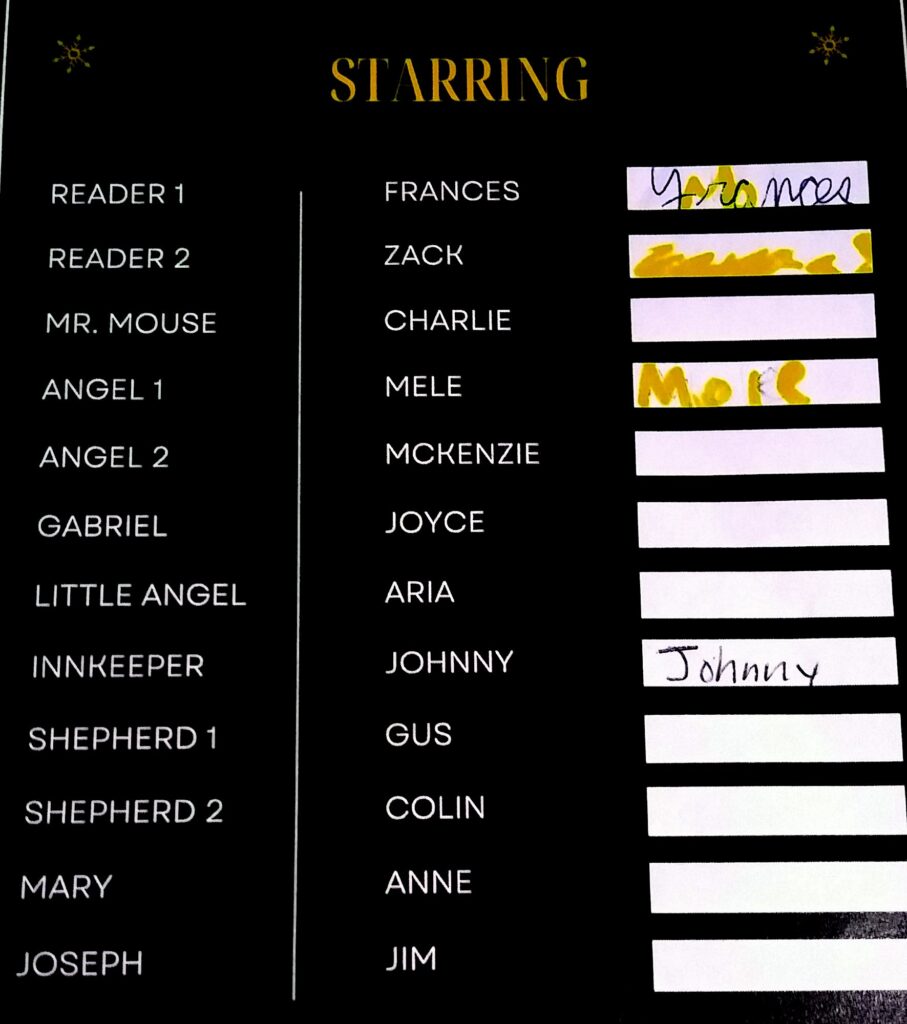 You may have noticed that this church has 100% compliance with the mask mandate. The only time someone is allowed to take their mask off is if they are speaking at the microphone up front, as you can see the youth pastor doing in the first picture. I applaud the pastor for requiring this!