I hope you all had a good Christmas in spite of COVID! We had a very small family Christmas this year.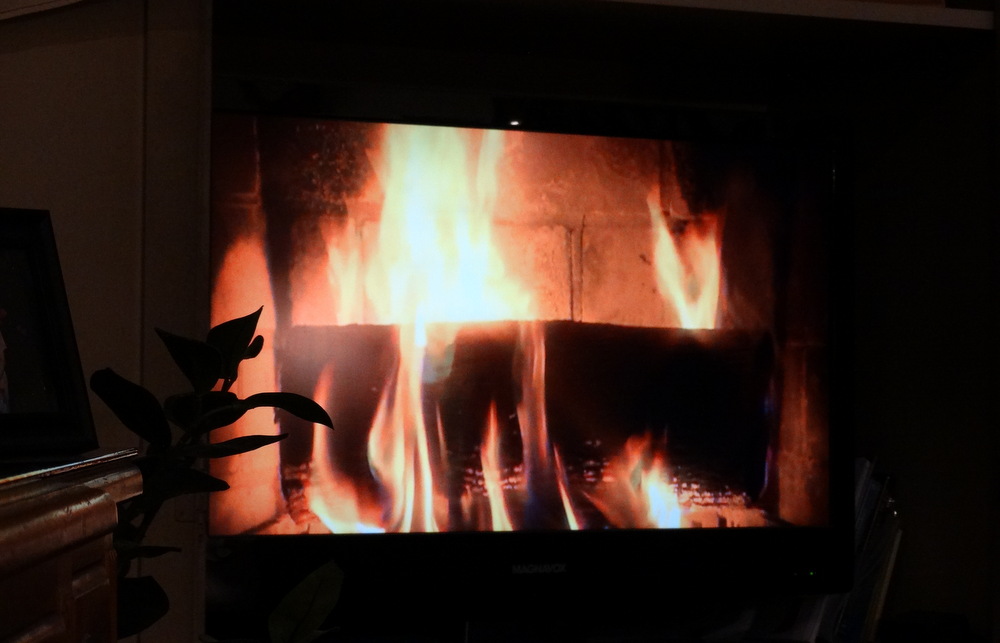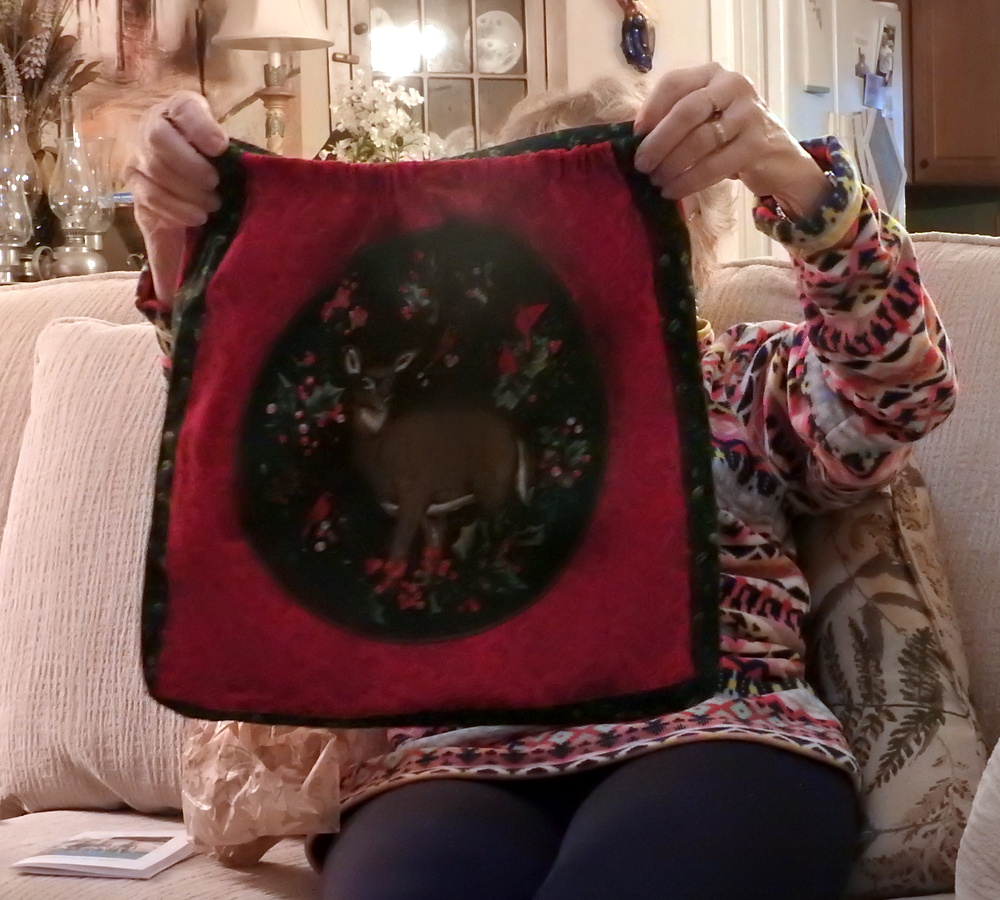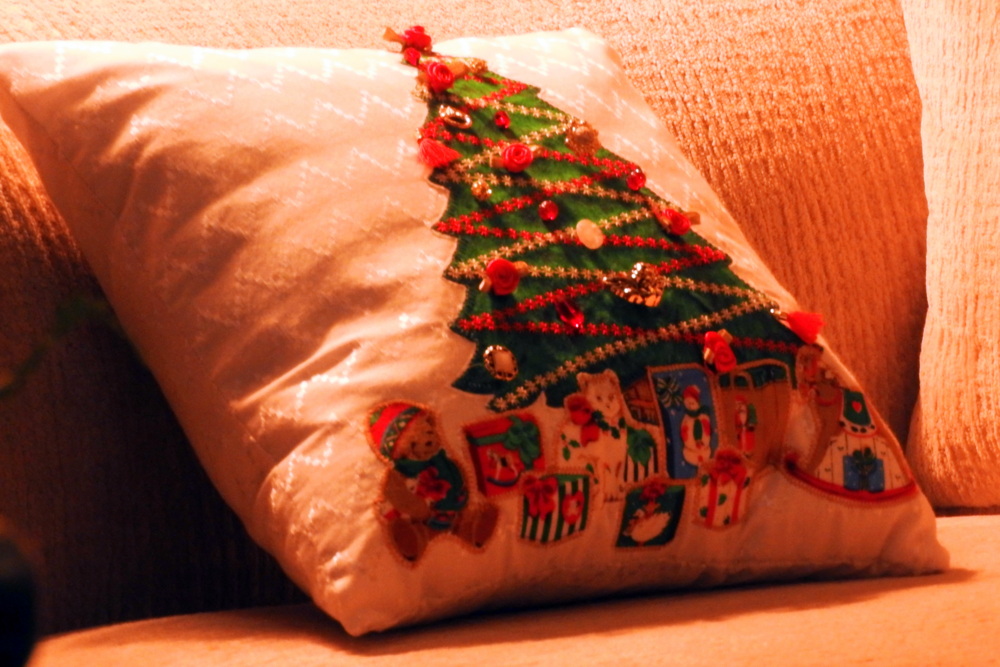 Mark and I go to Dollar Tree and buy each other ten gifts to open. This year we also bought ten gifts for Mom so that she'd have presents to open and she said she liked them all.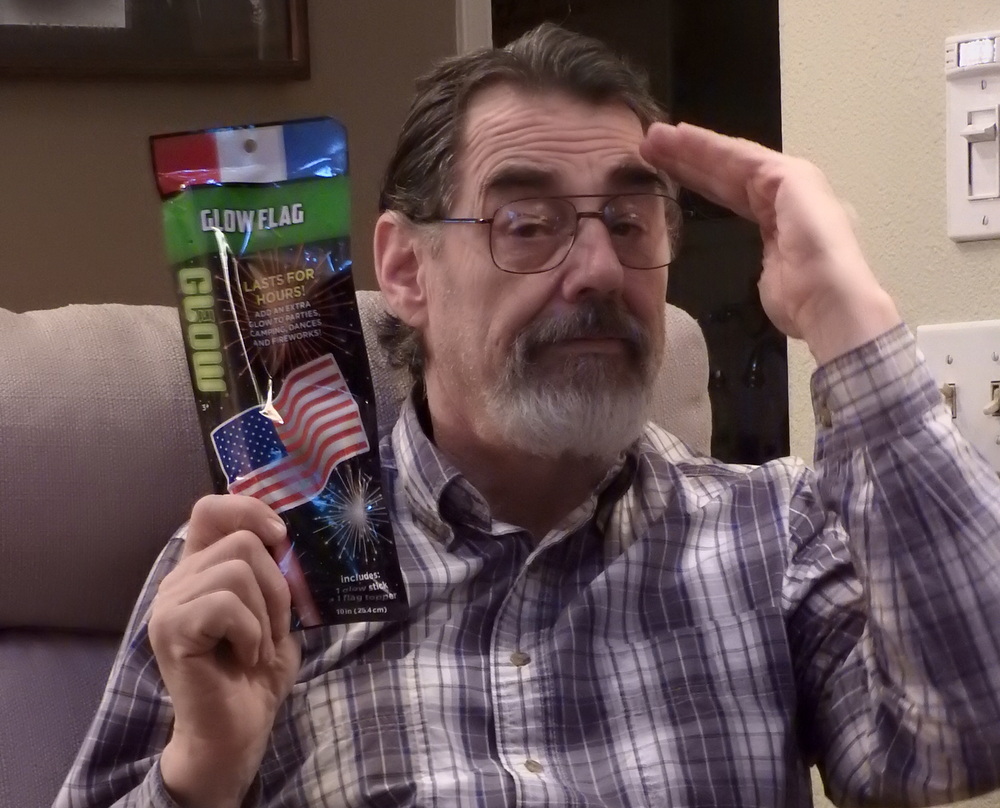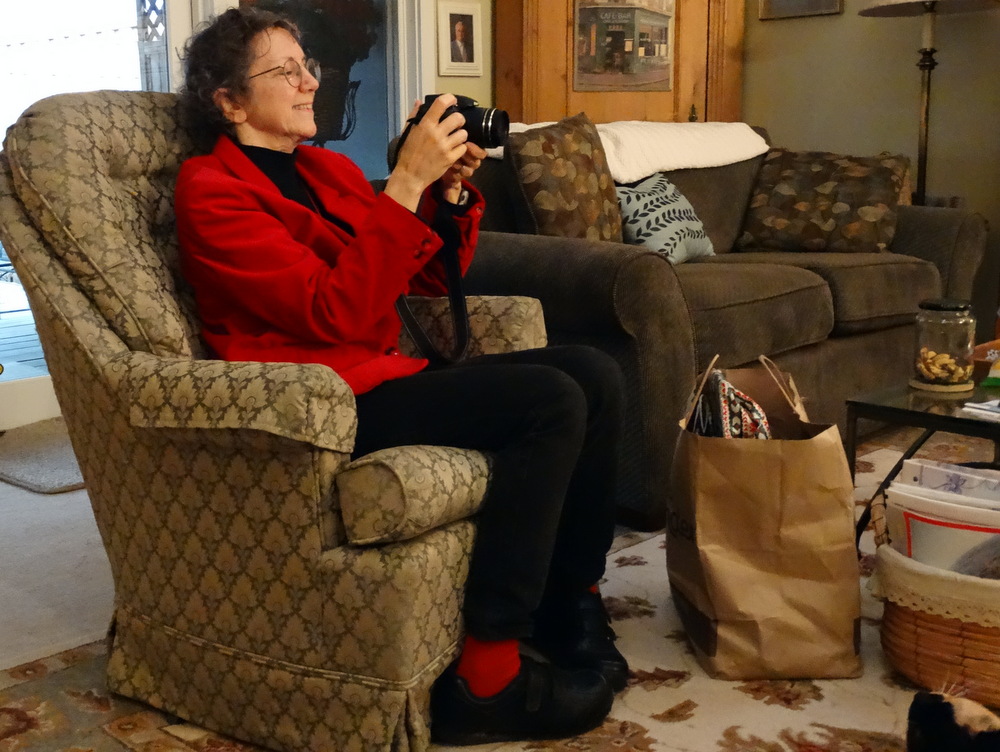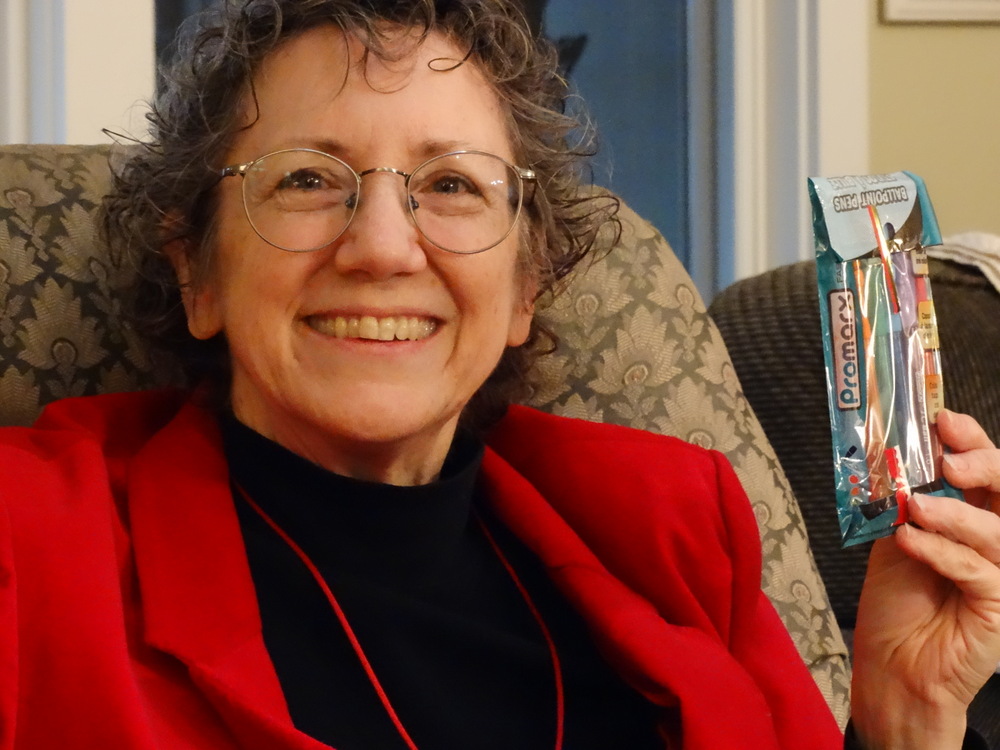 Mom doesn't like to cook now that she's widowed, so I said I'd fix the dinner. She ended up doing a lot of the work.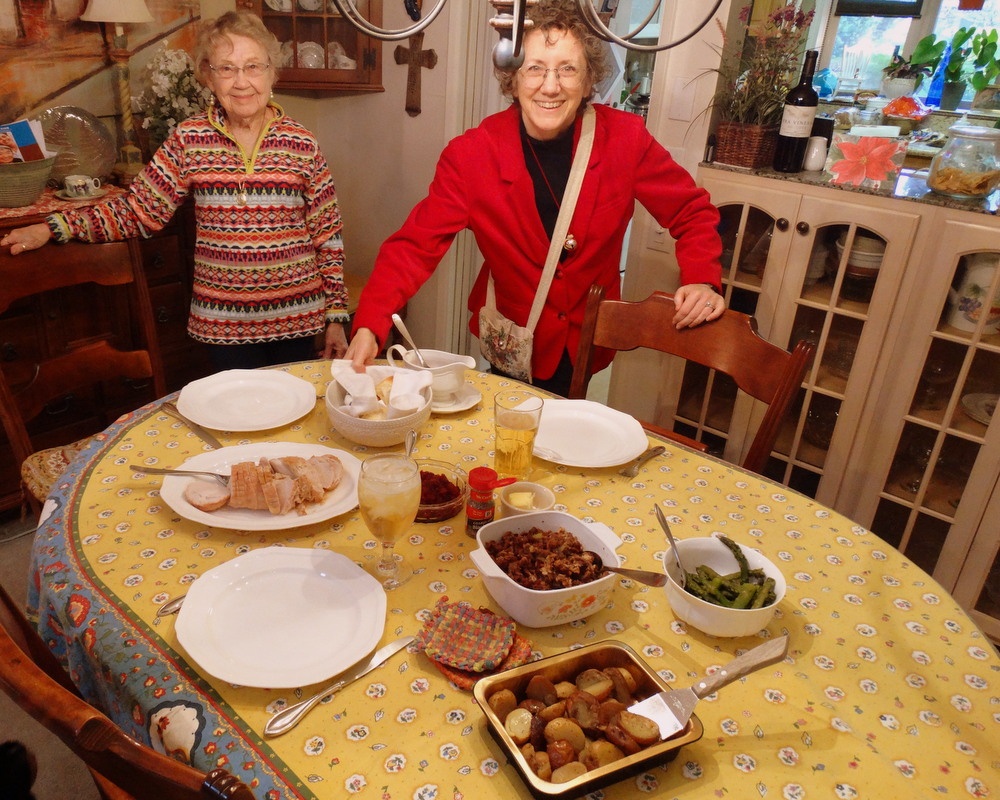 After we ate, Mom and I played a game of Scrabble and she beat me on the last turn by one point! While we played, Mark and Kimba slept on the couch.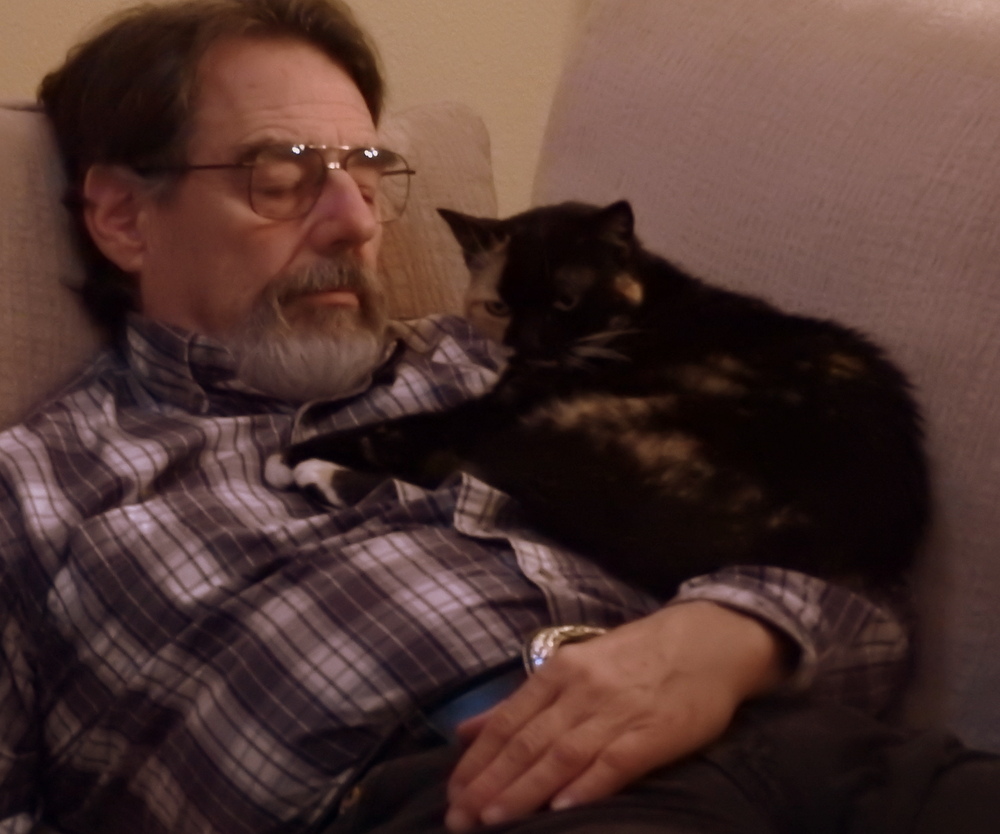 Once our food had settled, we headed over to Dad's house for dessert.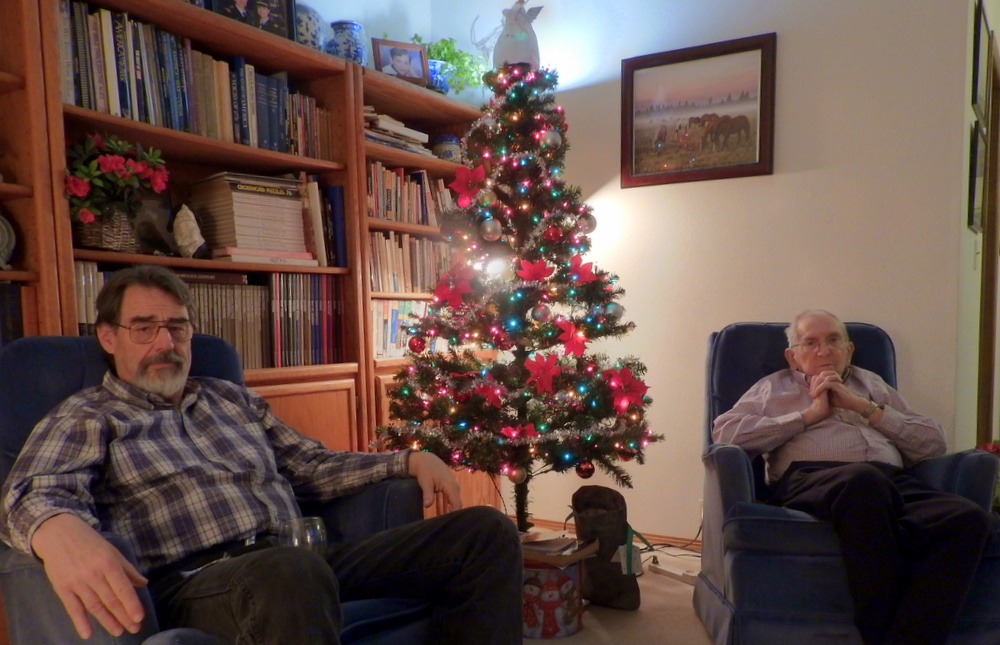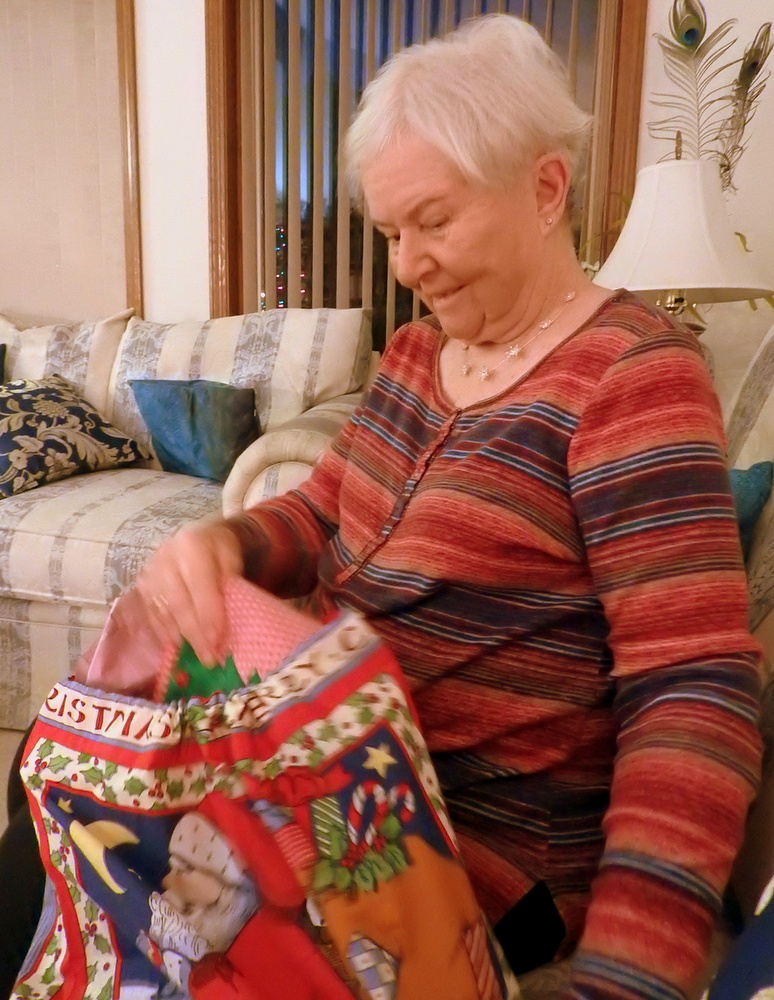 My cousins, Dave and Sue, had sent gifts over for Mom and Mark and me to open. They gave both Mom and us each a box of See's Candy, and Sue made two of these for Mark and me: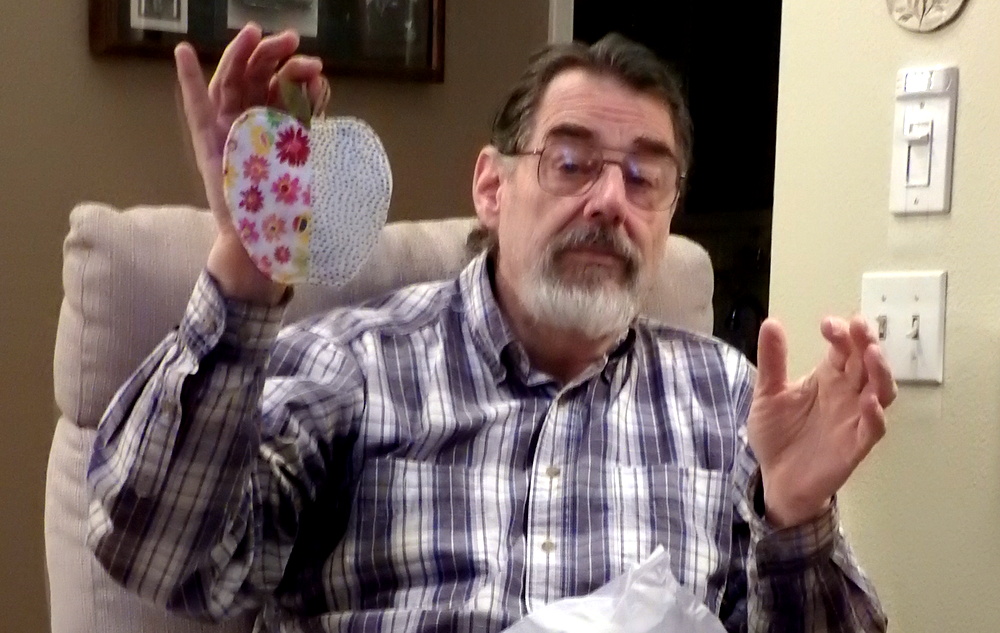 After we left Dad's house, we went into Dave and Sue's house when we got home (we're staying in their driveway) to thank them for the gifts.
It's been a wonderful Christmas even though it was small. I also got to talk to my son a couple of times on the phone, once before he and Sage opened their presents from me, and once after. They liked their gifts too. I don't know if Christmas will ever return to normal "post-COVID", but as long as there is still some family to be with here, we will keep coming to Oregon.
I want to say a big THANK YOU to God for keeping my family healthy. We experience the loss of my sister, Sherill, every holiday. She was the life of the party and my best friend. She was the glue that held my family together and most of my family doesn't have the heart to celebrate without her. I am thankful for the family I still have even as family members seem to drift away and traditions go by the wayside.
Dale Evans wrote a song about her daughter who died at a young age and I am reminded of one of the lines in the song: "It's awfully lonesome living with her gone so far away, but God has one more angel there to sing for Him today."* That is my consolation when I miss Sherill so much. I have hope that I will see her again someday. Right now, she is celebrating with Christ at the greatest party of all, and in God's good time, we will all arrive at the party!
* Borrowed Angel by Dale Evans https://www.youtube.com/watch?v=89KwknGNWTI