For the last couple of days, I've been trying to arrange with our J-1 students to go on a boat tour put on by the youth group that has done things with my kids before, but by lunchtime today, I had given up hope and told the leader not to count on any of us.
This evening, she called and said that three of our kids were at the dock asking where I was. I tried to get there quickly, but as I was parking my truck, I saw the boat heading out into the bay. Janet, who had called me, was there and told me they were going to meet at her house when the boat came back and we could meet them at the dock and bring them. That gave me time to go home and have dinner with Mark, and then he took his motorcycle and I took the truck so that we could transport all three of our kids.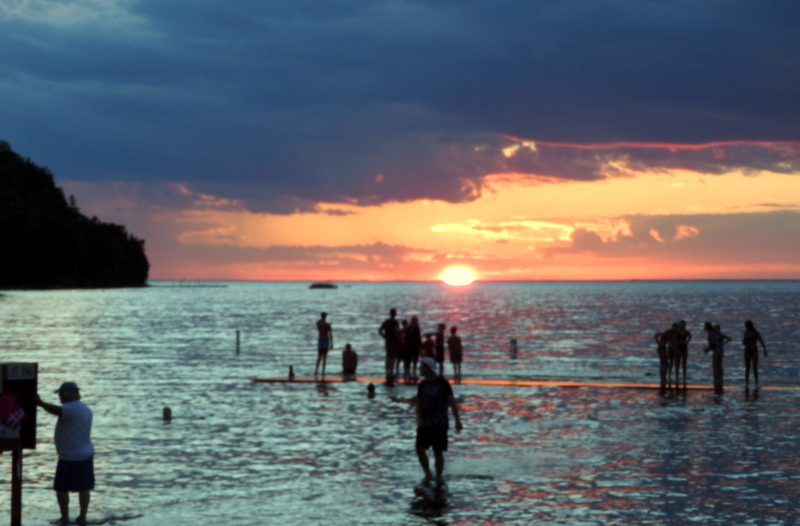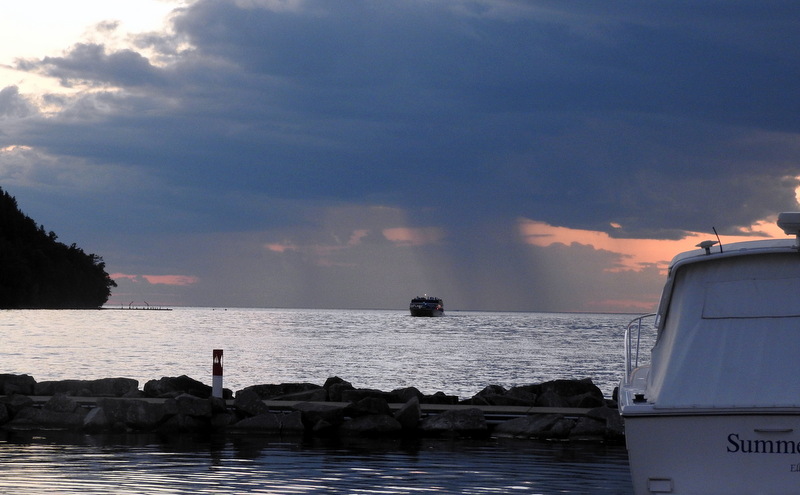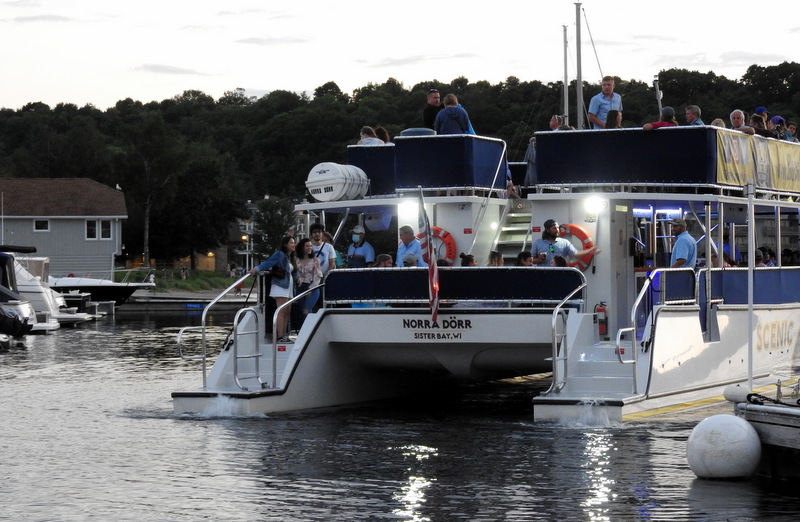 The kids were happy to see us! When I asked who would like to ride with Mark on the motorcycle, Lara jumped at the chance!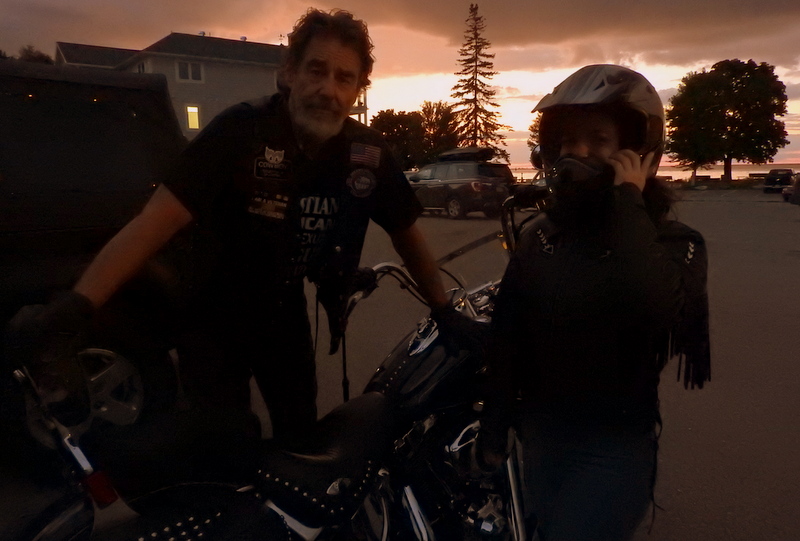 Lara and Cha had ridden their bicycles, so we put them in the back of my truck and then went over to the Hollenbeck home.