Mark and I made a list of all the things we need to do to get settled back in at home. We are still living in the RV as we work on things.
The first order of business for me was to try to find an exterminator to take care of our mouse problem. I managed to get hold of one who said he will come the first day it rains. When it's dry, he's doing insect exterminations, like for people who call about spiders or bees. On rainy days, he does the indoor work for people who have mouse problems. After I hung up from talking with him, I took a flashlight and my notebook and started trying to find all the places the mice were. What I found was shocking. I don't think there was a room in the house where I didn't find droppings or pee.
The next thing I wanted to do was clean out the washing machine and do some laundry, but I couldn't get the water to start. Mark pulled apart the workings and found a mouse nest inside the insulation in the washer. There's also a part that isn't working. We looked into ordering the part, but it was going to cost $200. Mark found a brand new washer on sale in Green Bay for almost $400. The washer we have now is the second used washer a friend from my church found for us. It worked beautifully last summer, but we are seriously considering getting the new washer and being done with it!
In the meantime, Mark was working on several things outside. We had stored Merih's car in our garage over the winter, and when we got back, three of his tires were flat. Mark filled them with air and took the car on a test run. It could use some work, but we aren't even sure yet if our Turkish students, Merih and Kader, are going to be able to come back this year due to the virus. At least, Mark was able to get it out of the garage so there's room to move around in there.
We knew we were going to need a new mailbox by tomorrow so that we can start receiving mail again, so Mark and I went to the hardware store and bought one. Then we stopped at a plant store and got a little planter and a nasturtium to put on the board behind the mailbox.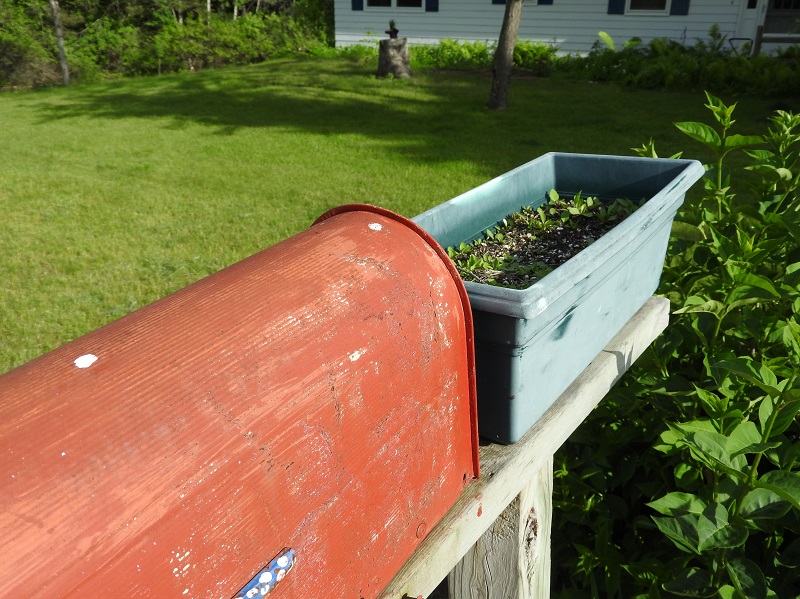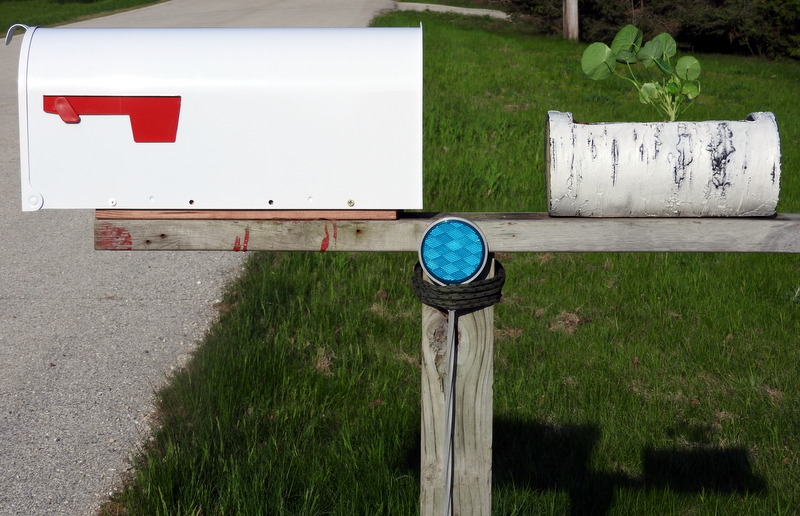 Mark also got out the riding lawn mower and put the thatcher tool on the front and started raking through our grass and pulling up all the dead grass under the new grass. Later, he went out back and started breaking off dead branches on a small scrubby tree back there that we want to remove. We found that the forsythia bush that we removed from next to the mailbox last year is still alive. I'd like to put it back there in place of the tree Mark is getting rid of.
While I was in the yard, I started taking inventory of everything that is blooming.