This morning Mark and I got up and had breakfast and went outside to do some more yard work. I had another bush I wanted to tackle and Mark was pruning some trees. We started around 8:30 hoping that it would stay cool long enough for us to accomplish something.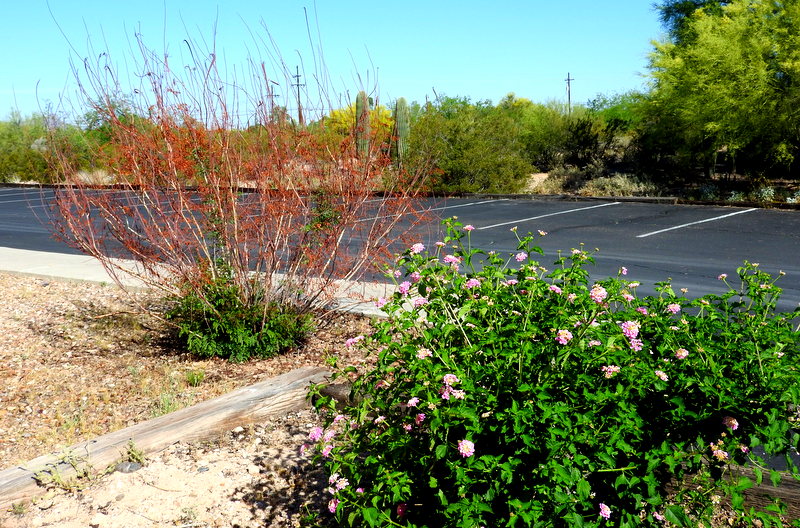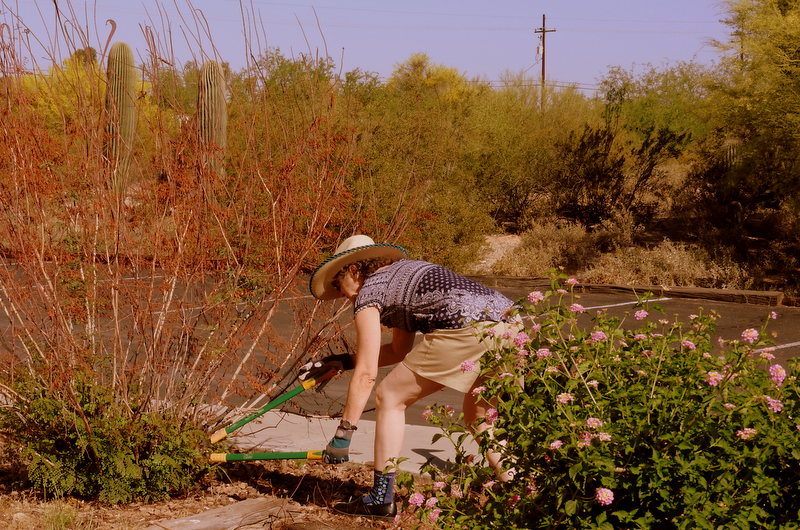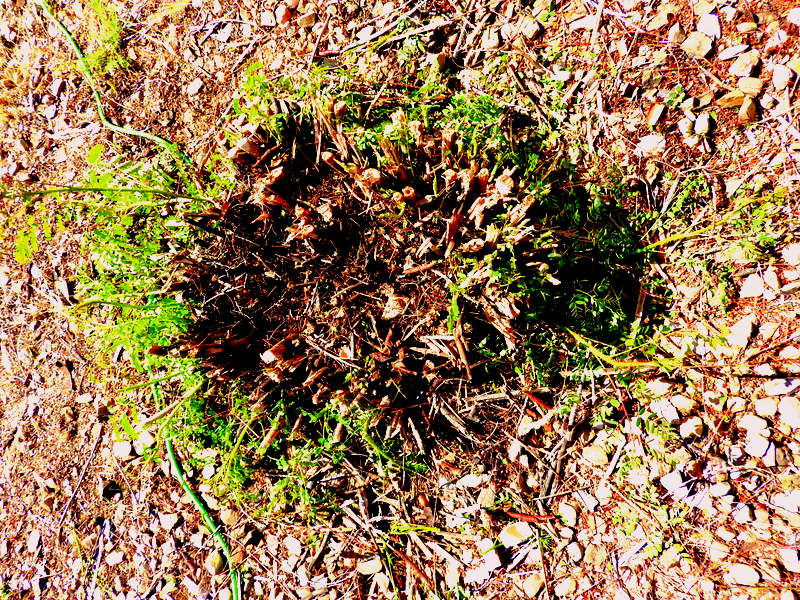 The bush had lacy fern-like leaves, but the branches were full of stickers. I went and got Pastor Adam out of his office and brought him out to look at the hacked down bush. I asked him if it had had any value and he said it's pretty when it blooms, but I pointed out the stickers and asked how he'd feel if we pulled the bush out and planted something else there. He said that would be OK with him if we wanted to do it. I went into our air-conditioned RV a little before 10:00.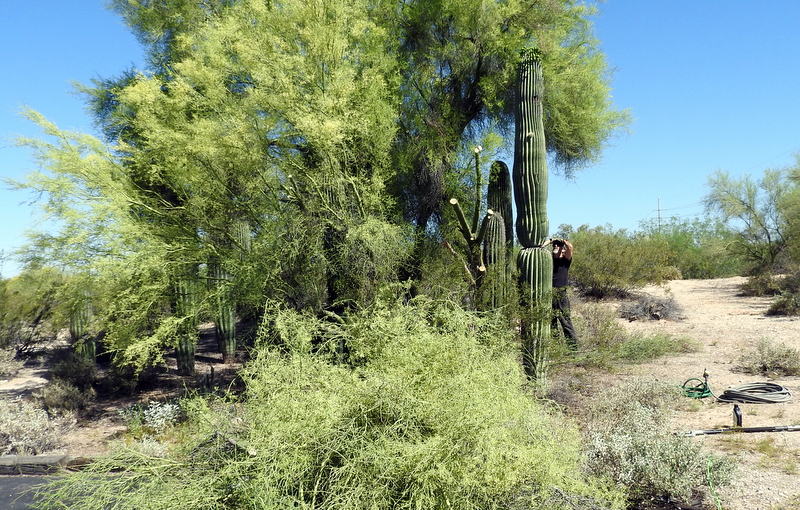 Mark came in and we had lunch, and then we went to Lowe's to find a plant to replace the sticker bush with. It was 98 degrees when we left, but by the time we headed home, it was 103 degrees, and it was still only about 2:30! We got a citrus tree, some soil, some mulch, and a timer for the water faucet. Since we'll be leaving on the 18th of May (our current plan), we want to leave a sprinkler next to the new tree with a timer set to water it every evening.
We spent the rest of the afternoon in the RV waiting for it to get cooler outside. We went outside after dinner, around 6:30, and started working on yanking out the old bush. We had left water running on it for a long time hoping to soften the soil around the roots. It worked!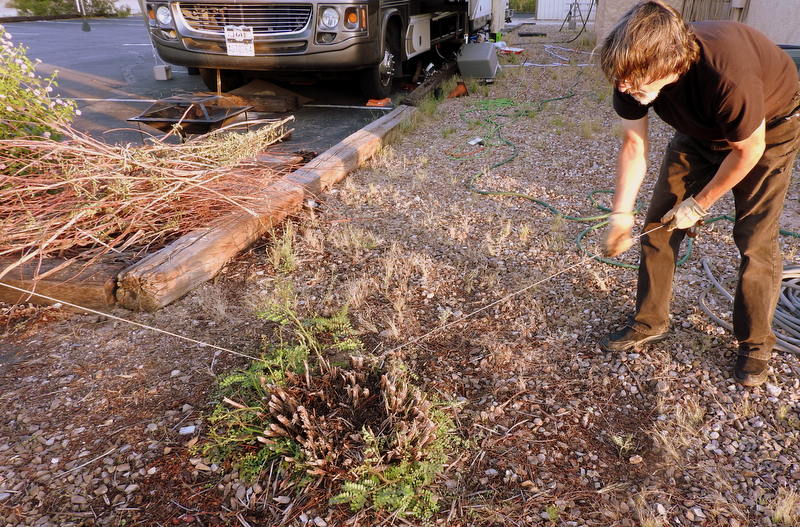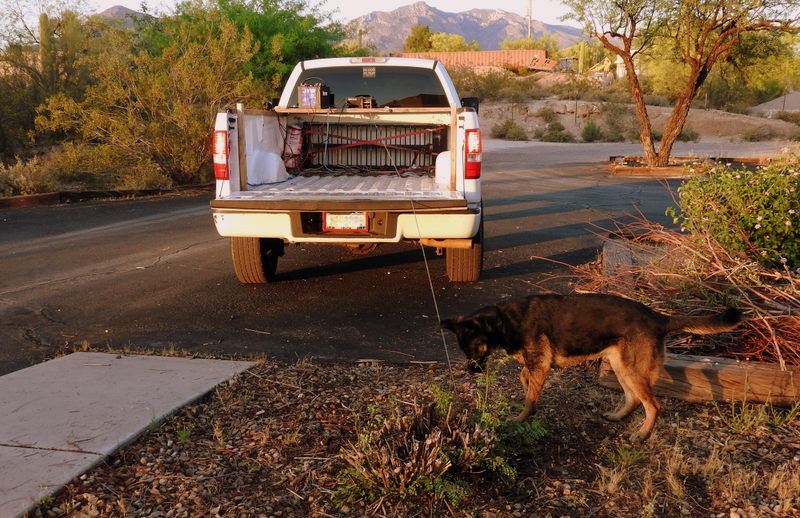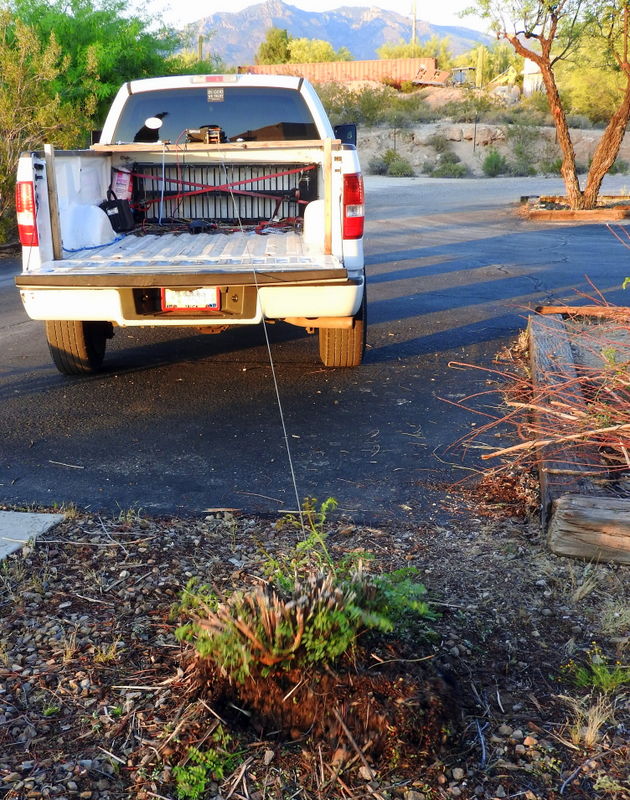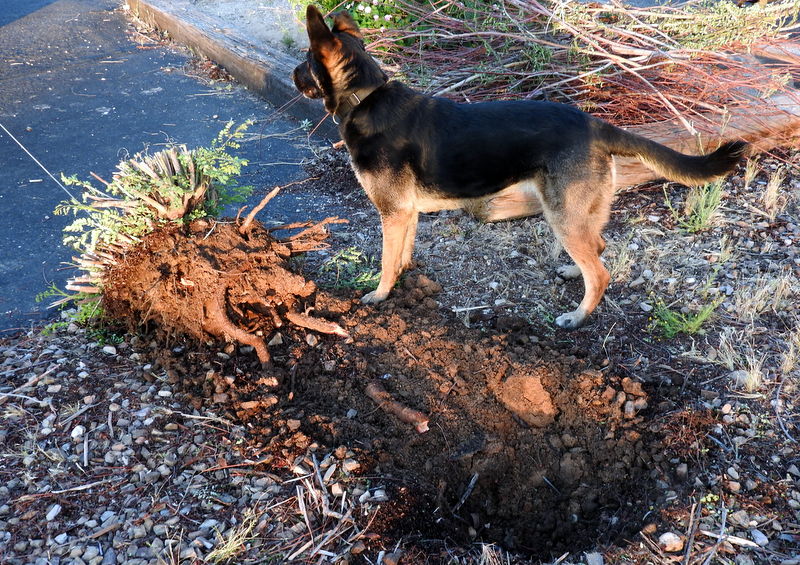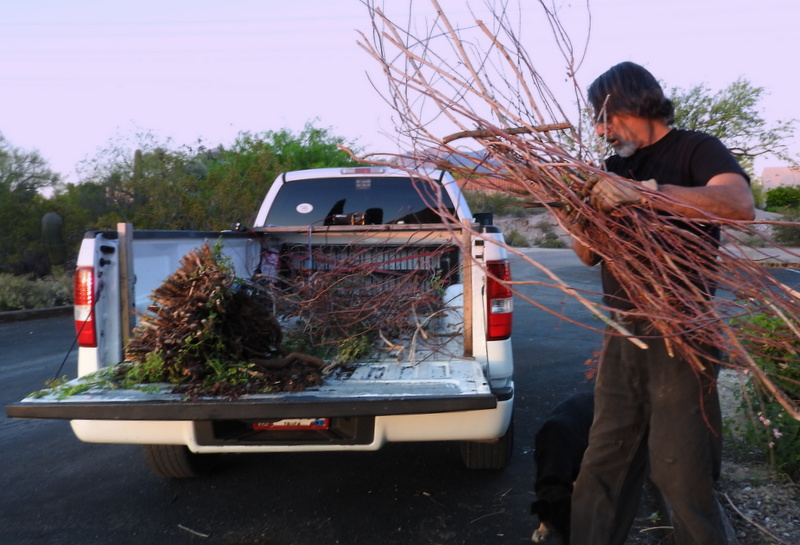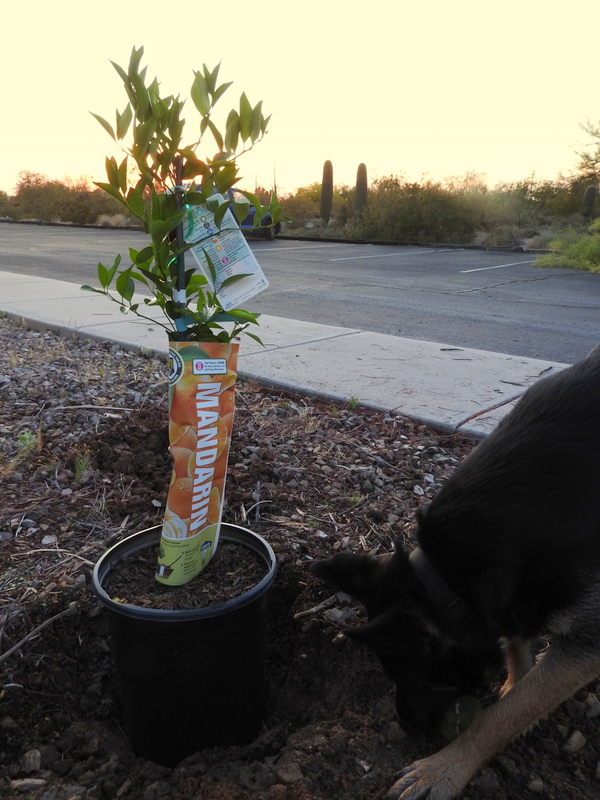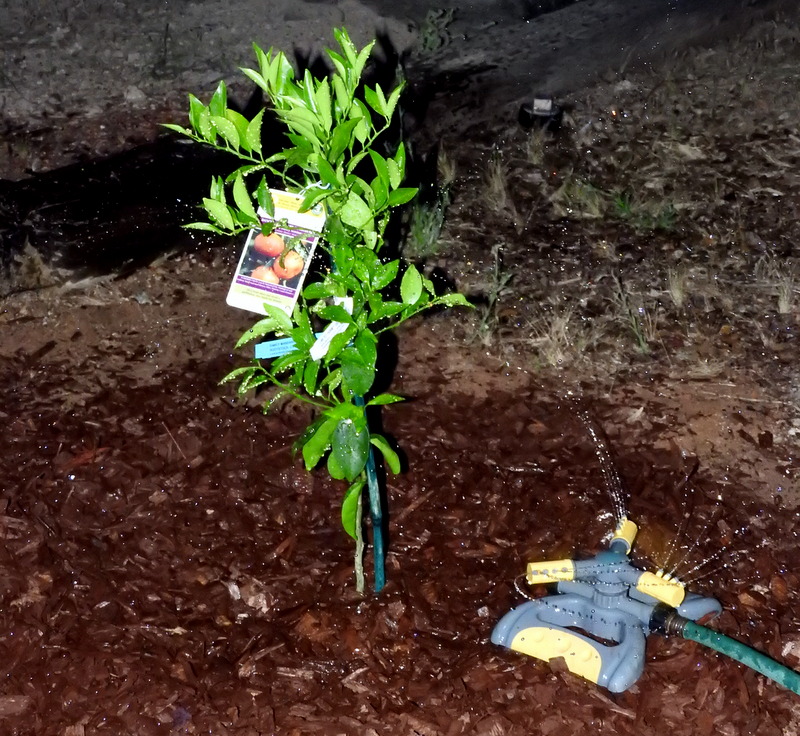 I figure that when this little mandarin tree grows big enough to start bearing fruit, it will be much more useful to the pastor and his family and anyone else who wants to pick the fruit. It's a semi-dwarf tree so it will only grow to be six to ten feet tall; perfect for picking the oranges. I am already looking forward to coming back next year and seeing how big it has grown by then!