This morning, we had hopes of making it to Flagstaff, AZ by tonight, but something happened — AGAIN!
Yesterday, Mark drove over some "gators". These are the steel-belted parts of tires that strip off of semis. It's not a good thing to drive over them, but these were all across the highway and there was too much traffic for Mark to maneuver around them. This morning, when Mark took Tucson out to do her thing, he noticed that one of our tires had gone flat.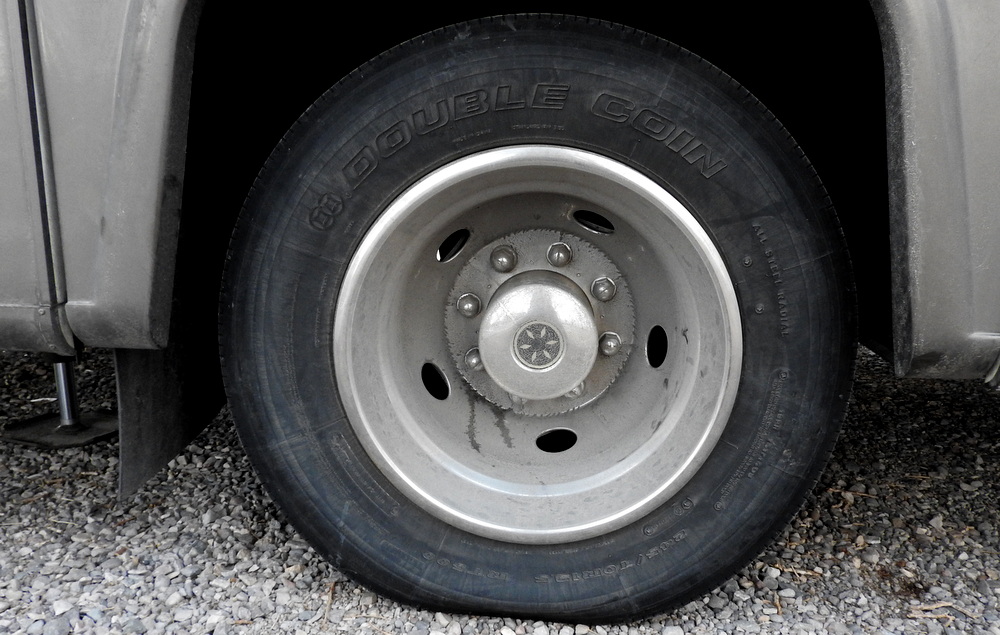 We called Good Sam to see if they could come out and help us with the tire, and they said someone would come. It was quite a while before the repair guy came. In the meantime, Mark and Tucson played near our RV. We were probably the only campers there today.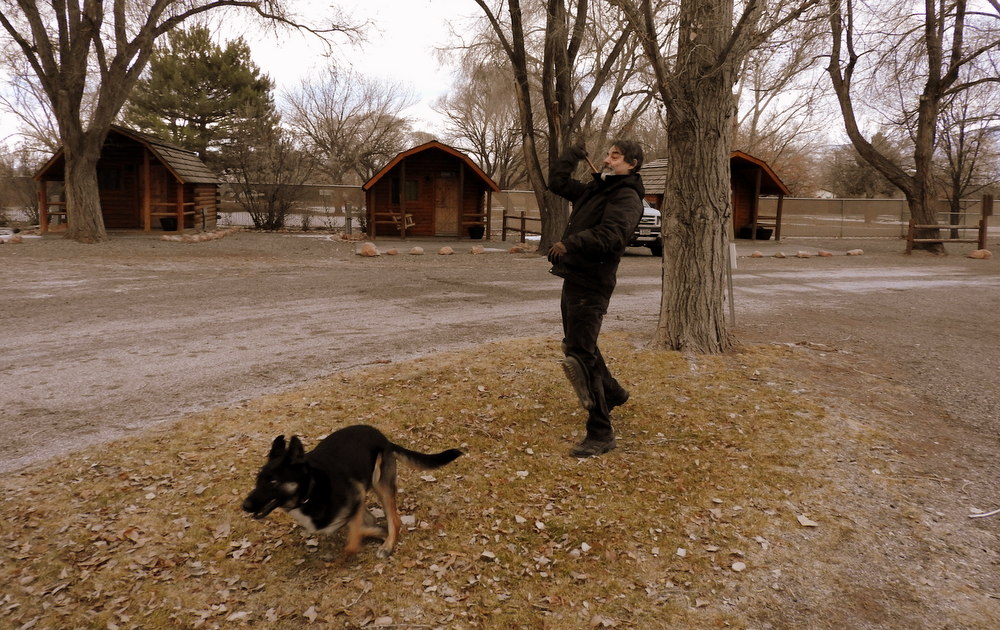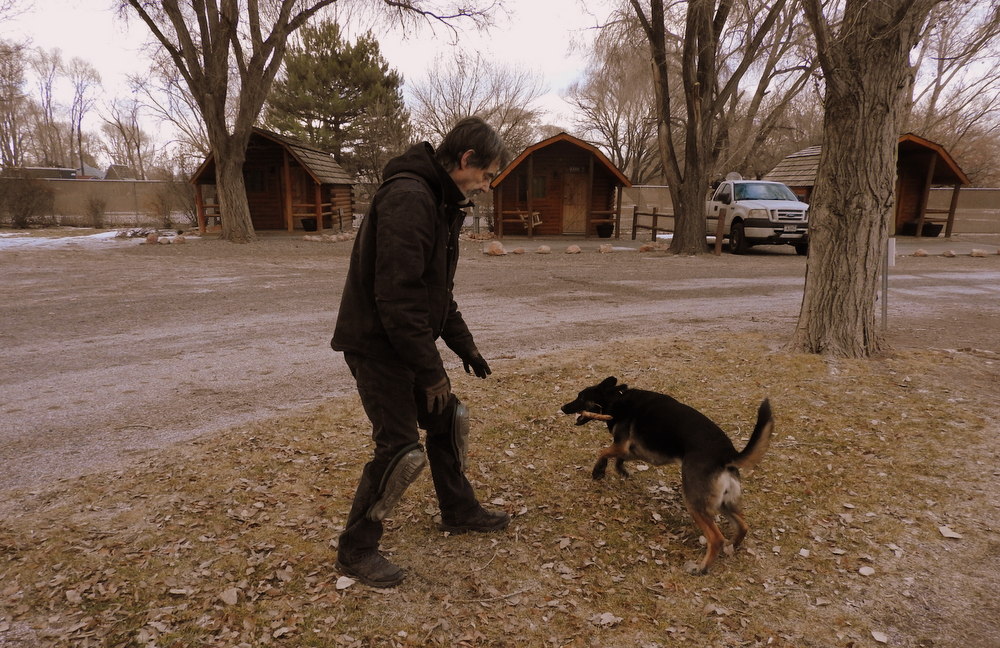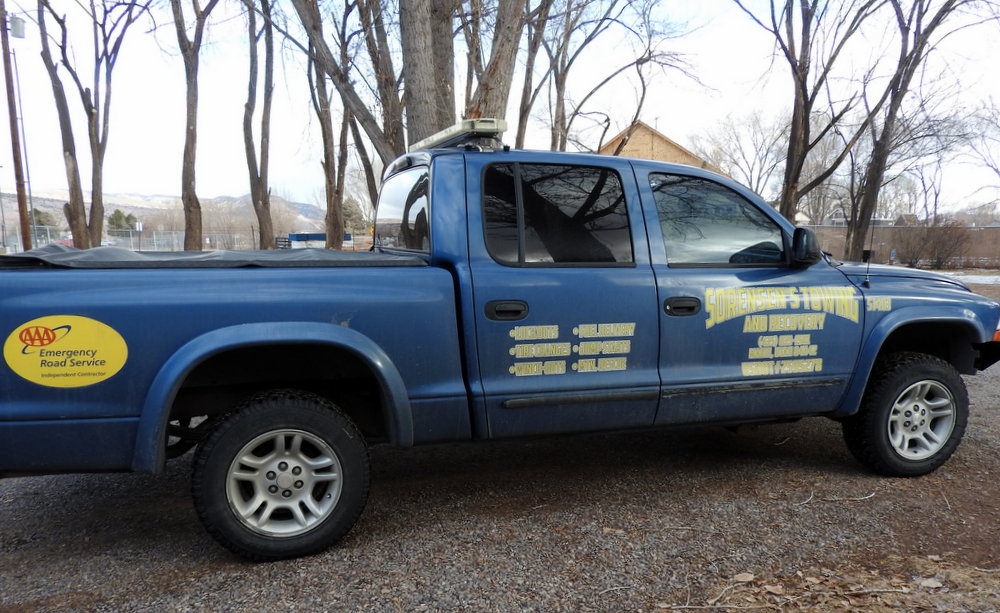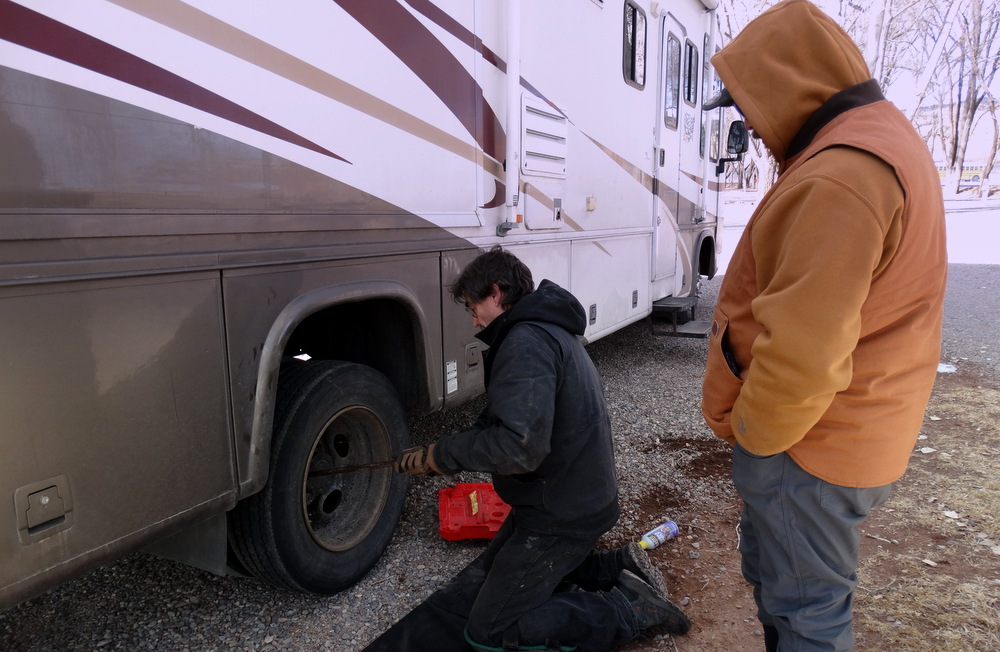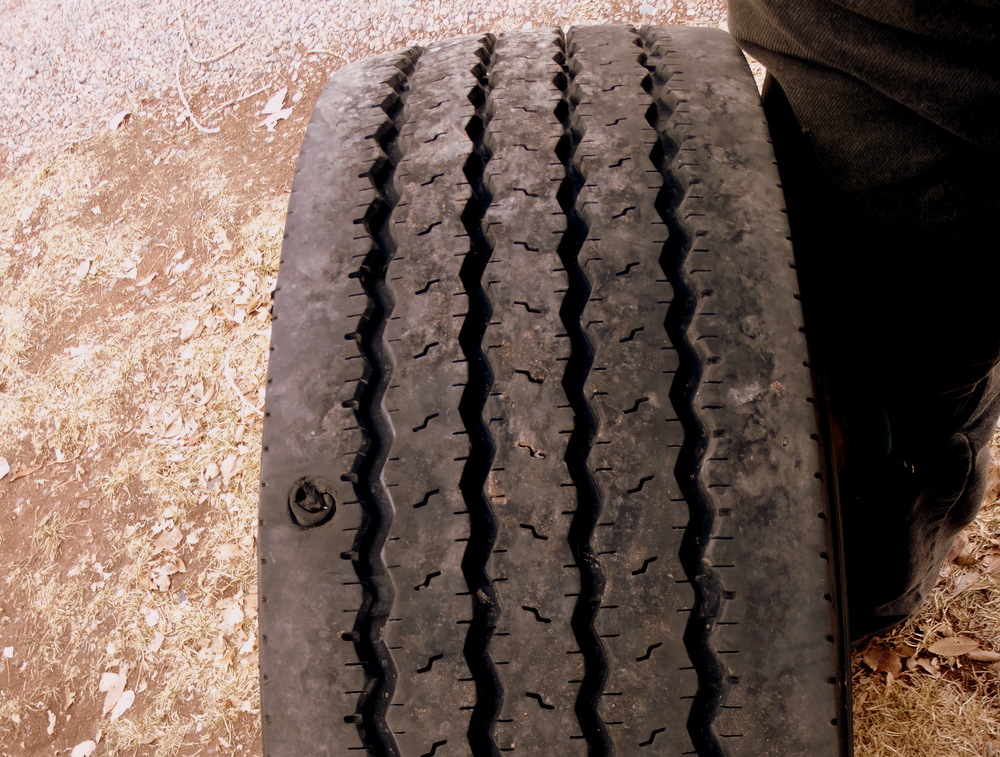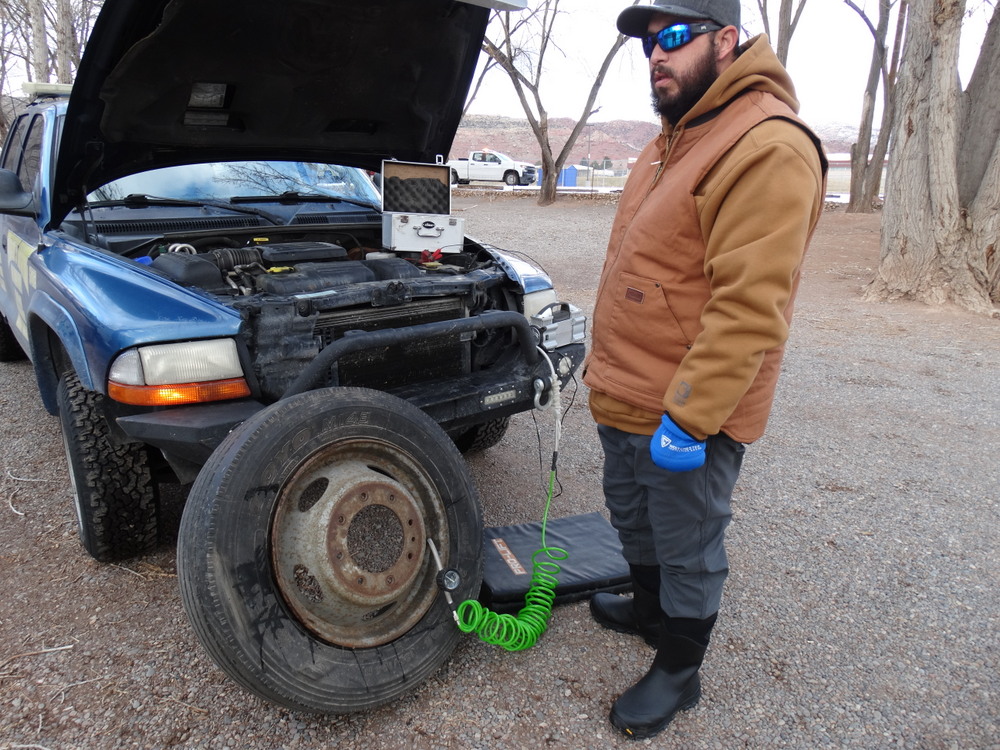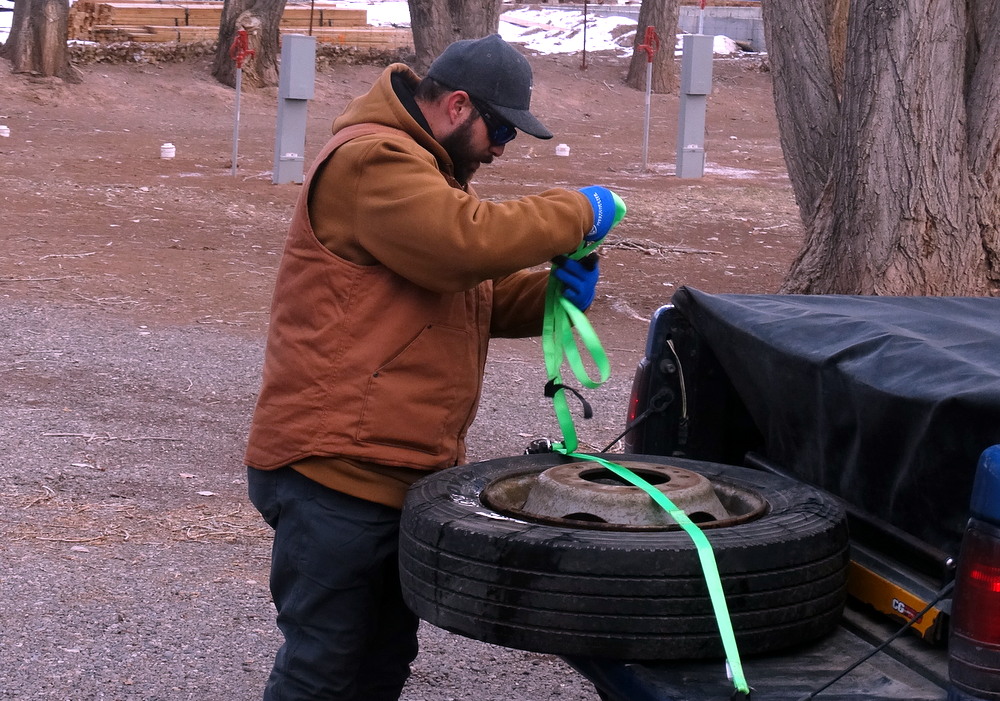 I make it sound like the repair guy wasn't very good at his job, but he was trying to be helpful despite not being very well equipped. He had to pay $11 at the Big O store to get our tire filled and he told us not to worry about it!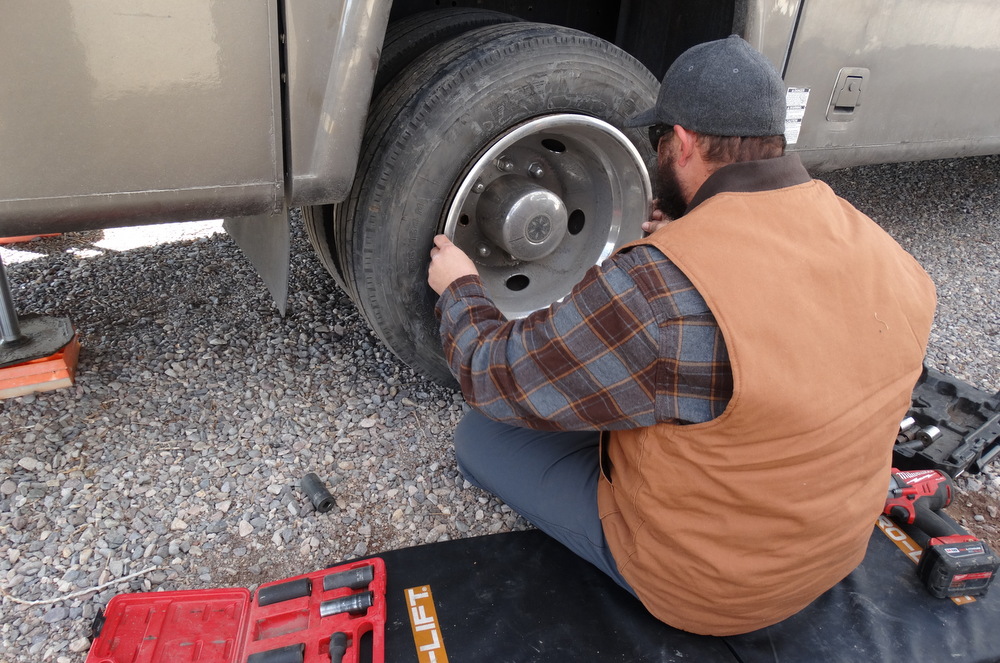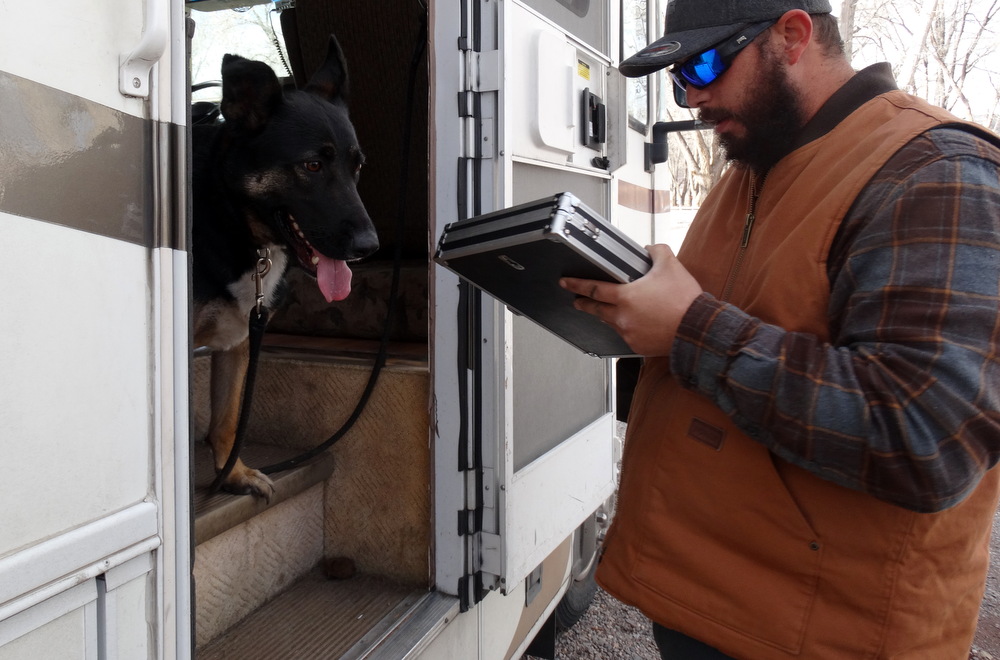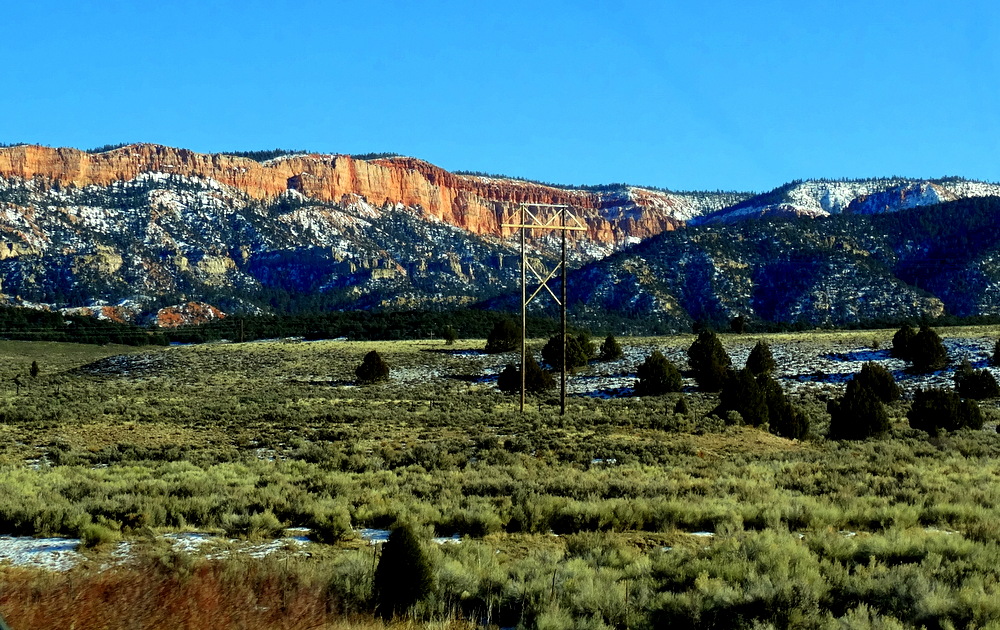 Heading south through Utah on the scenic route, we were going to be going past some of the National Parks, such as Bryce Canyon and Zion Nation Park. There was no time to go through the parks, but we came close enough to have some pretty spectacular scenery. We also passed the birth home of Butch Cassidy. Sometime, we'd like to have time to stop!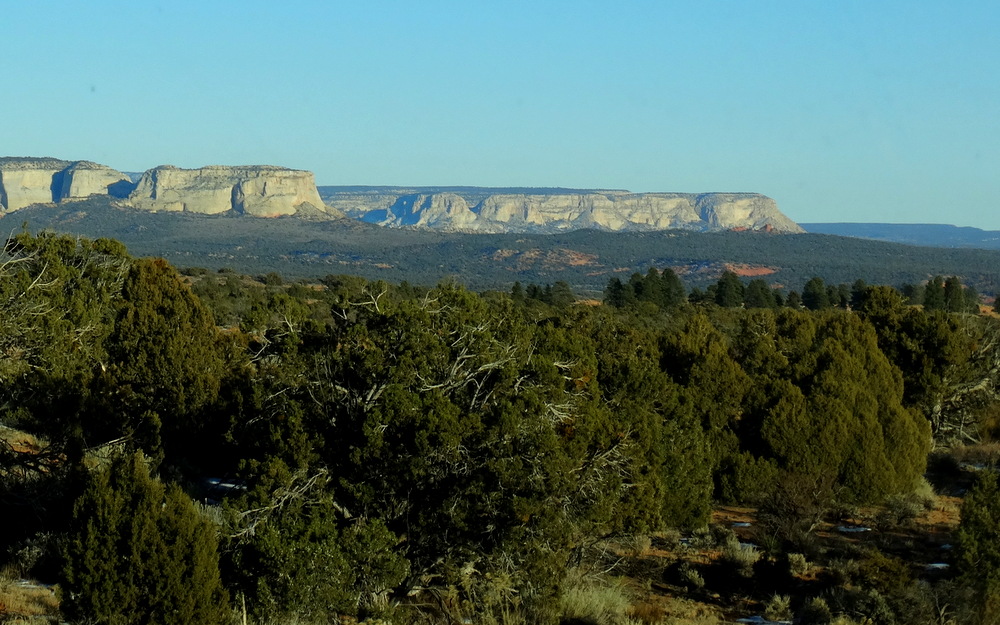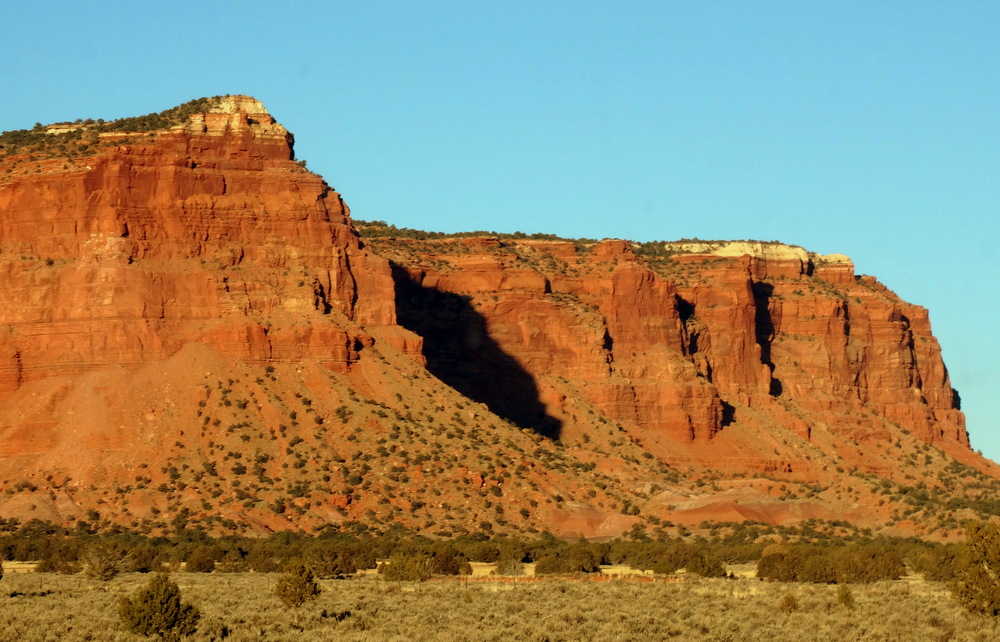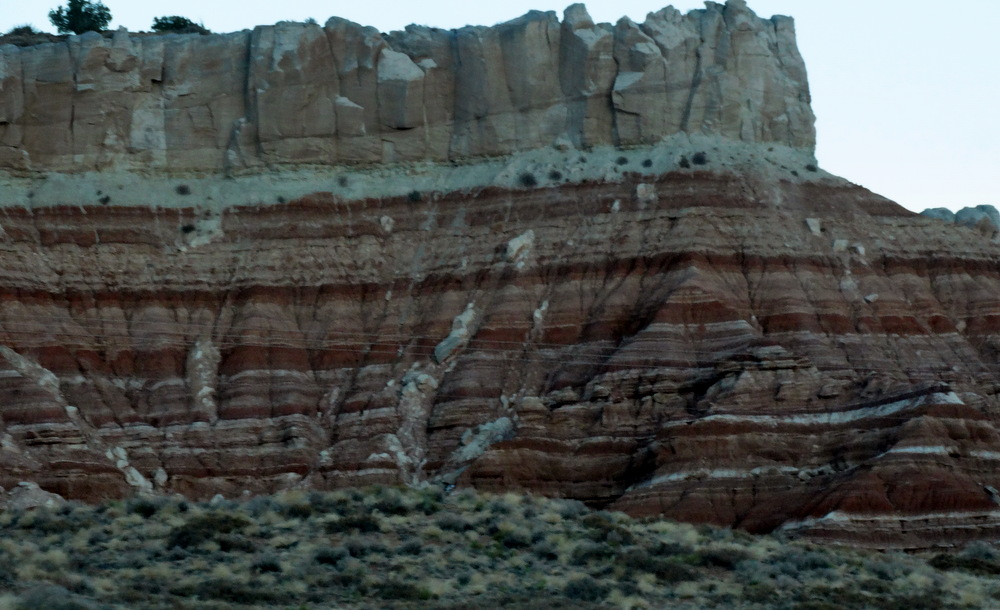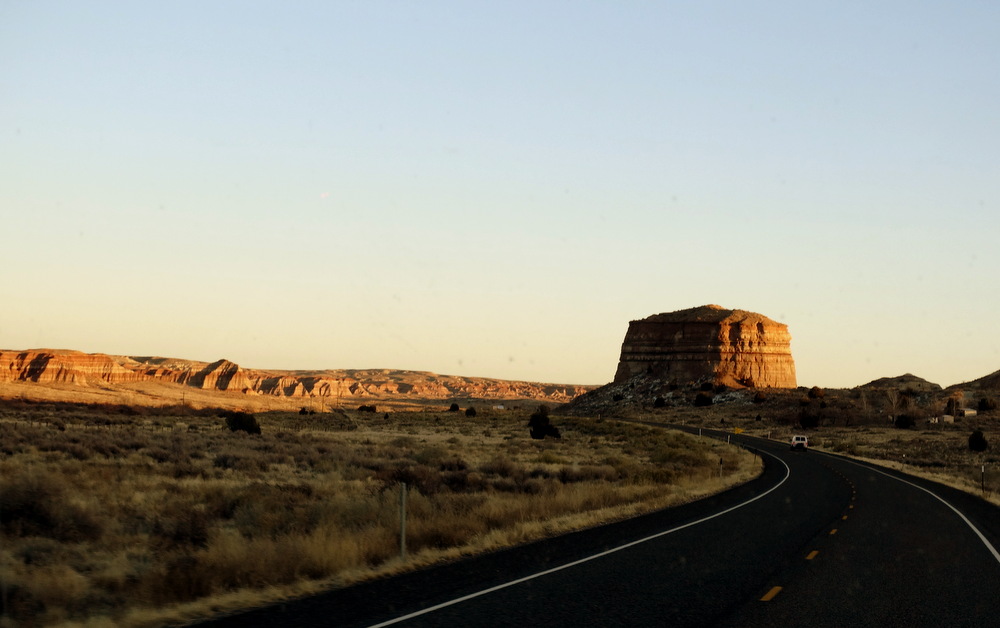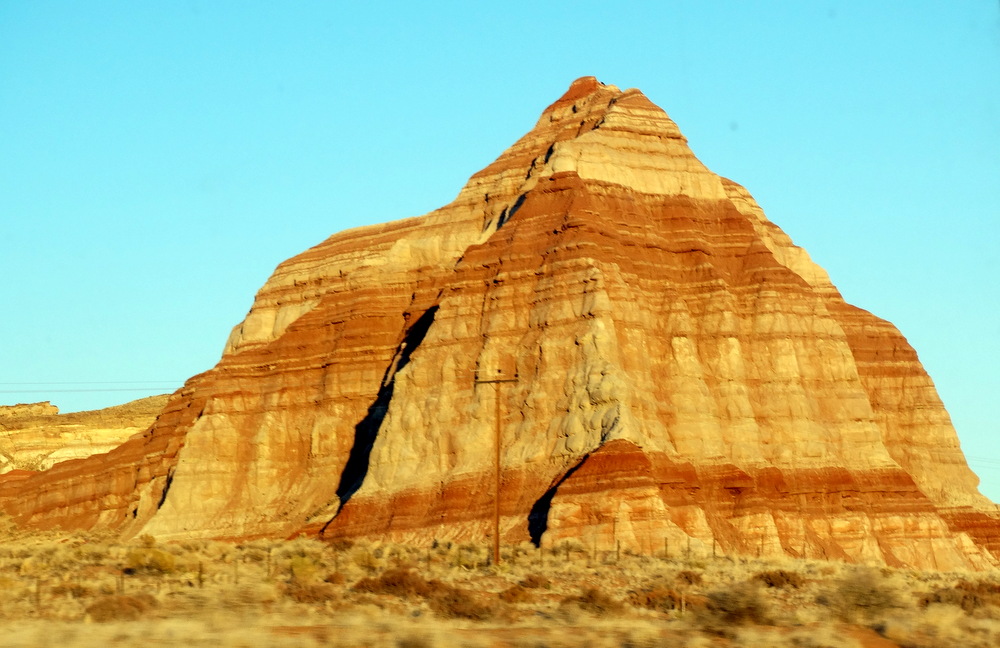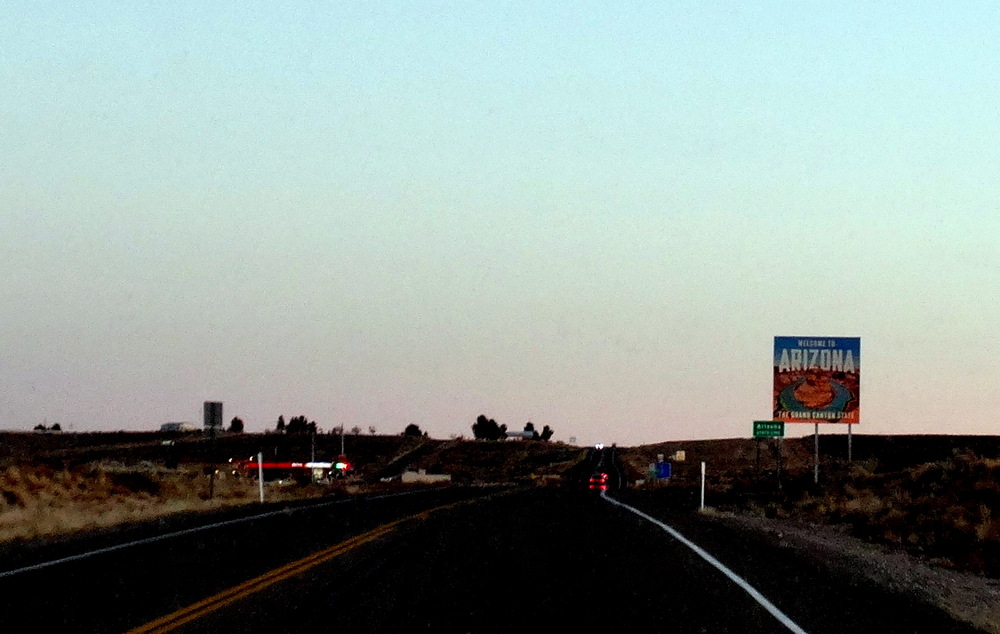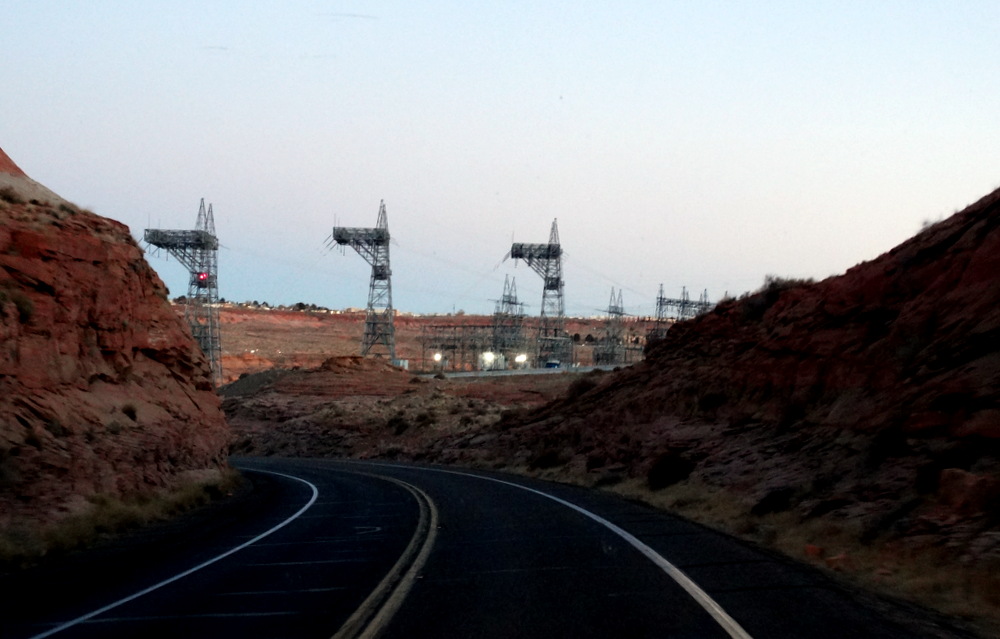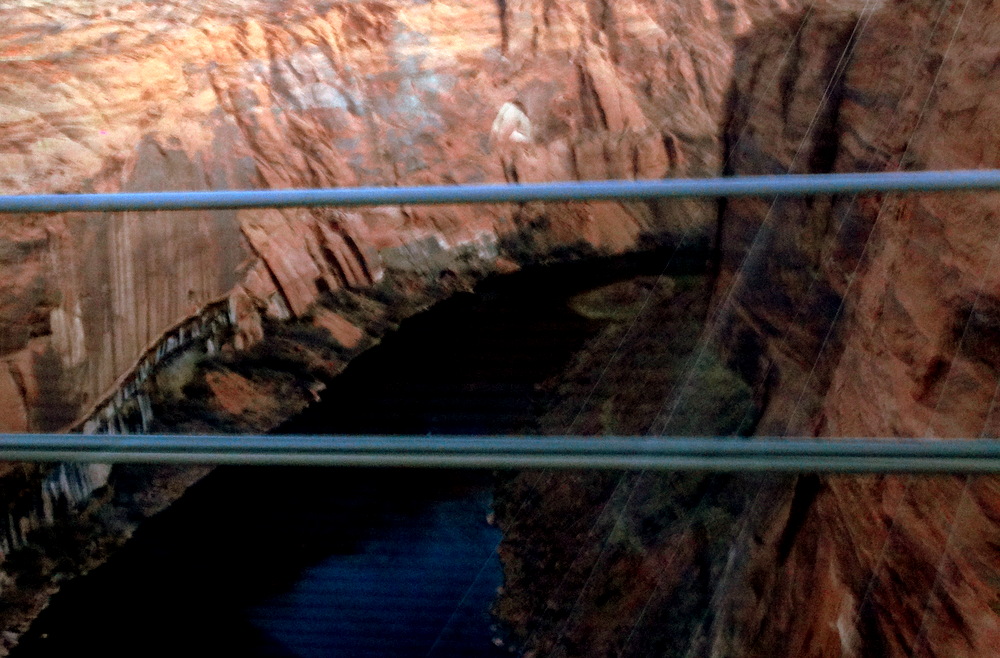 The town next to Glenn Canyon is Page. As I say, we had planned to make it to Flagstaff before stopping today, but the sun was going down and we found an RV park here. We also had an opportunity to stop at Walmart and get some water because our supply had run out. We'll still make it to Tucson tomorrow, Lord willing and the river don't rise!