I'm writing on Wednesday morning because I took so many pictures yesterday I was up until midnight last night processing them. There was a lot to take pictures of!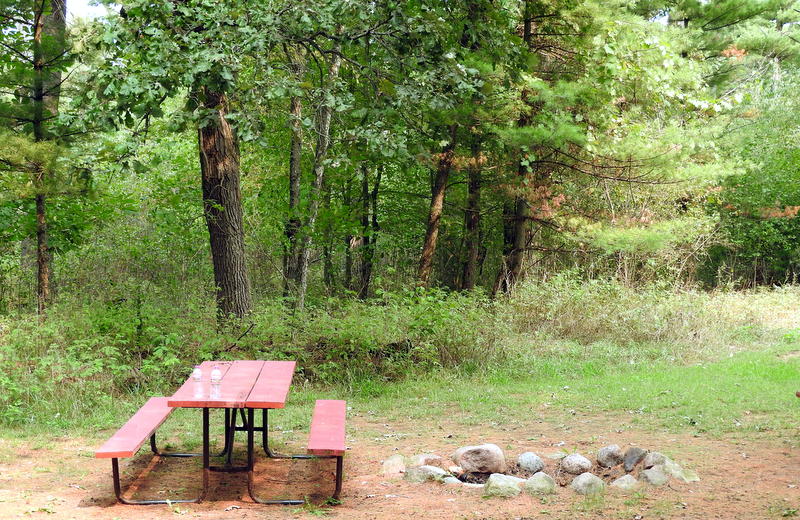 We didn't have prepared meals yet at breakfast and lunch. The others went out to lunch, but I stayed and ate the lunch I'd brought with me outside. Just before lunch, a woman named Rose brought our dinner, breakfast for today, and lunch over. They were pre-made by Joy. There were meals for the other four quilters and separate meals for me.
We were thanking Rose for bringing us the food and she said that the staff is so grateful that we're here. They had originally had the whole place booked solid for September and October until the coronavirus caused people to start canceling. We are the only ones here this week and there's no one scheduled for this weekend.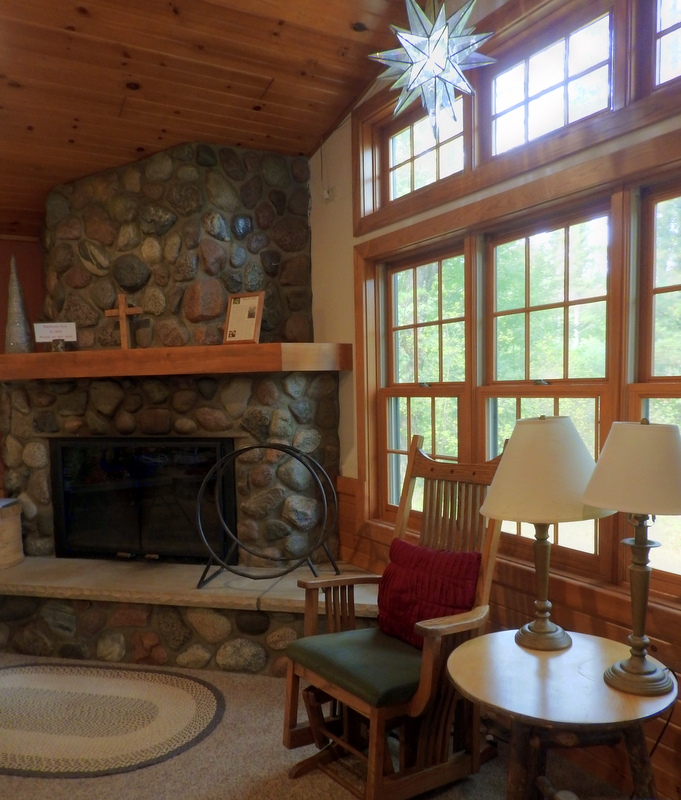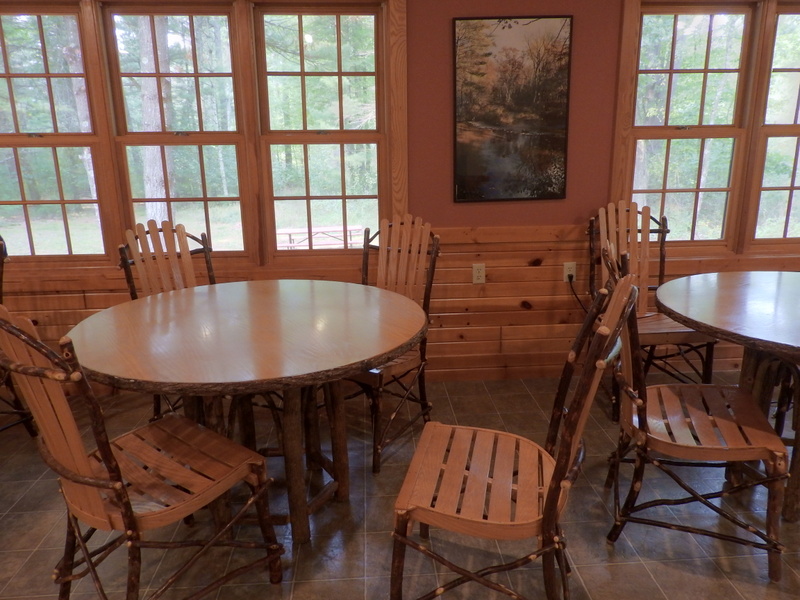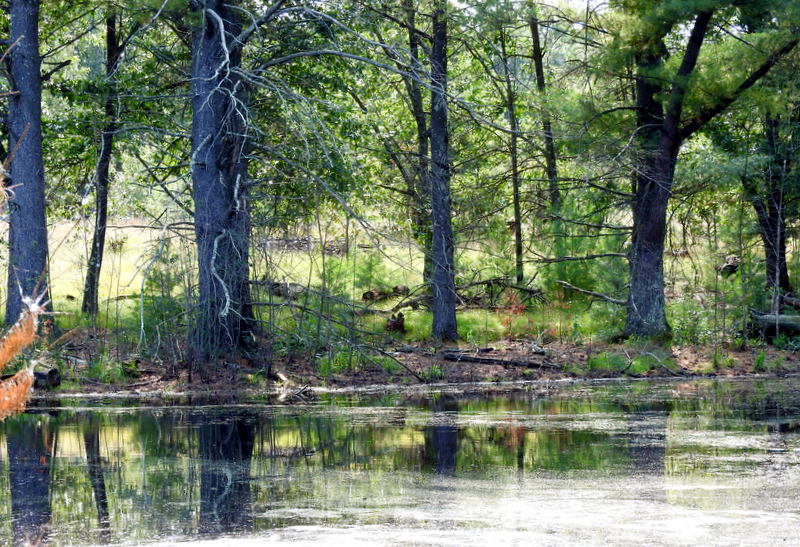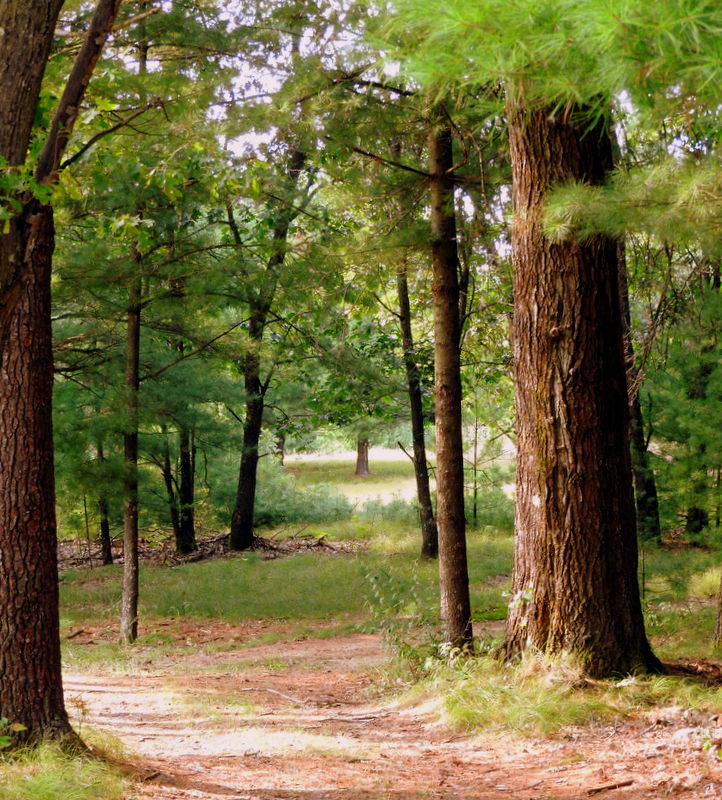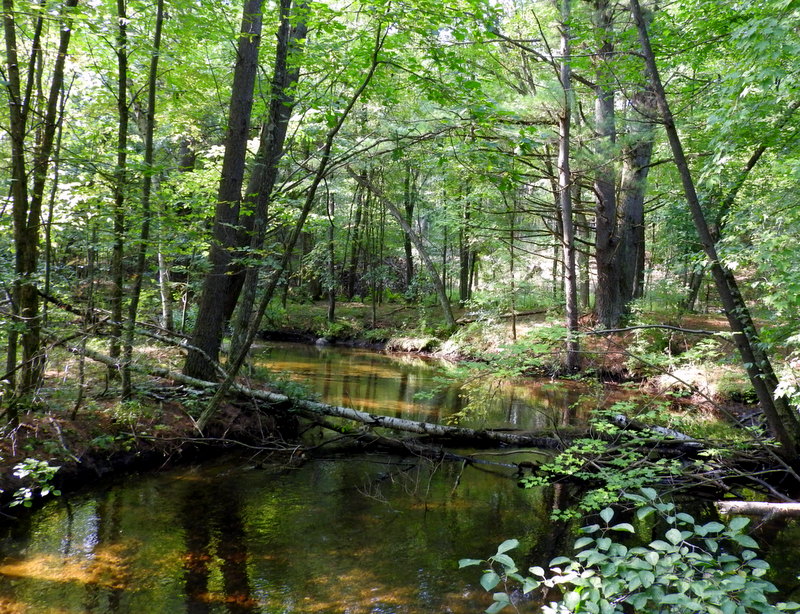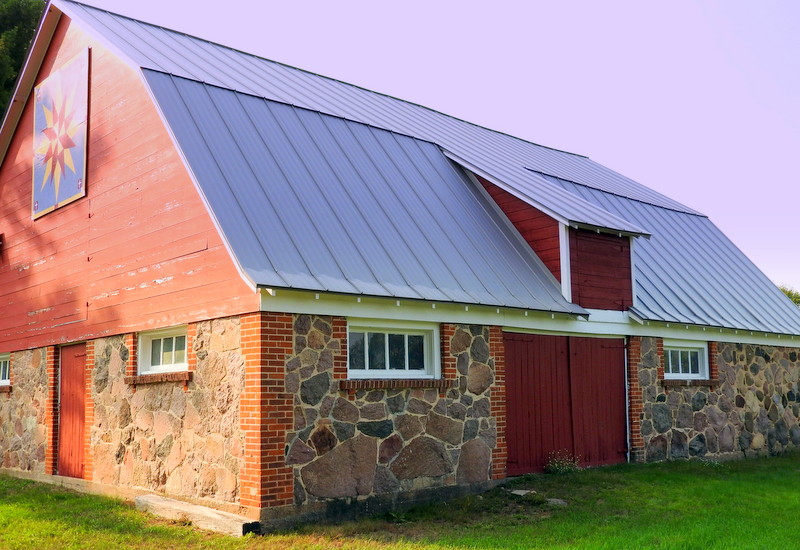 Not all the beauty is outdoors. It has been wonderful to go around and see what each of the quilters is working on.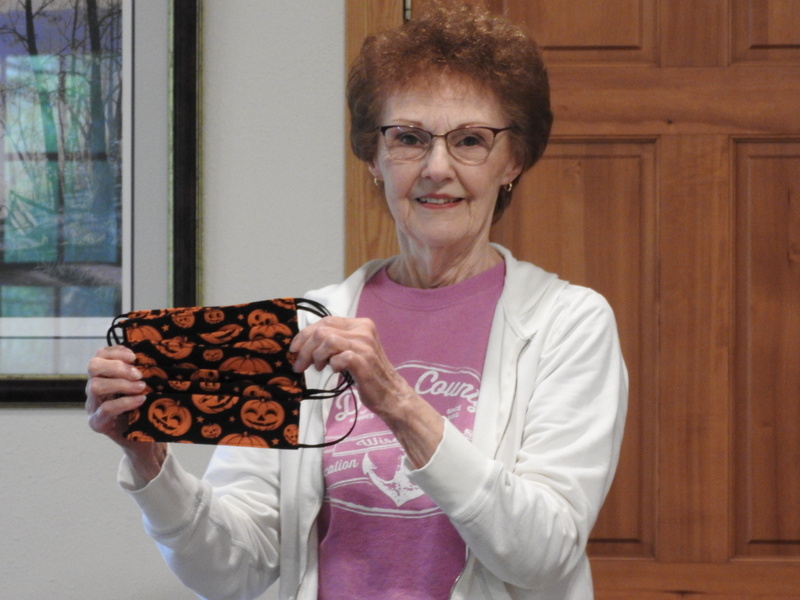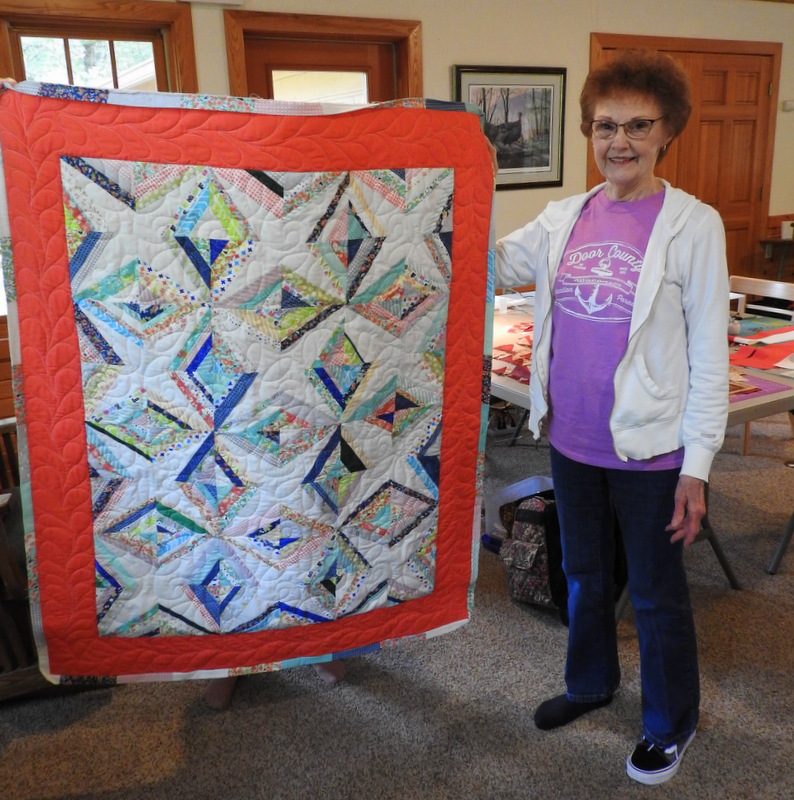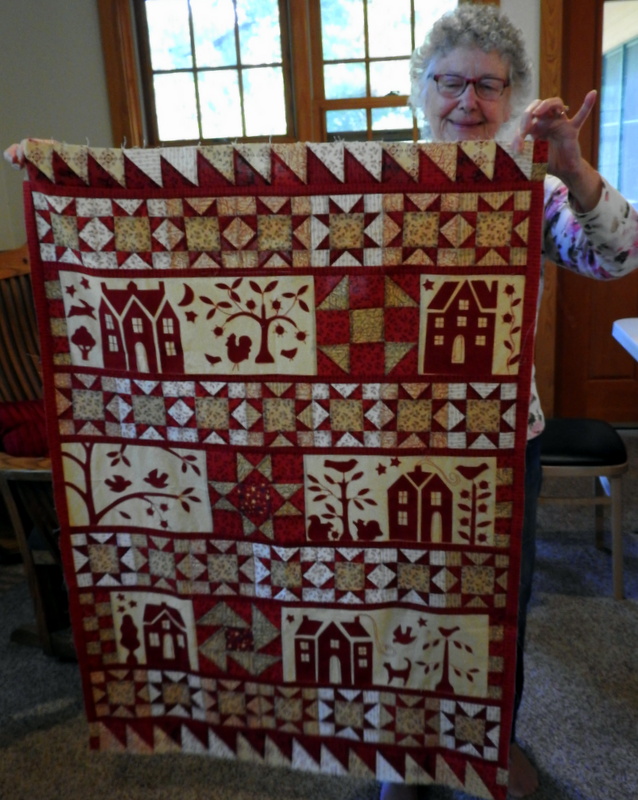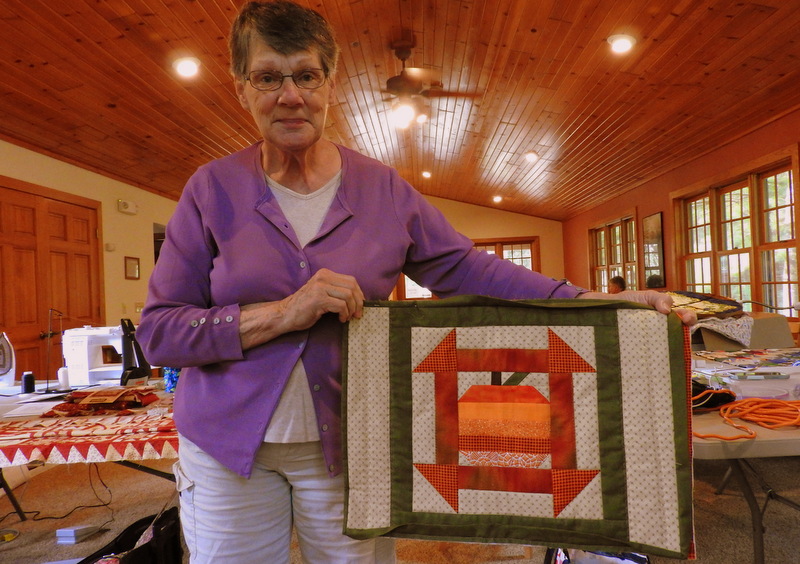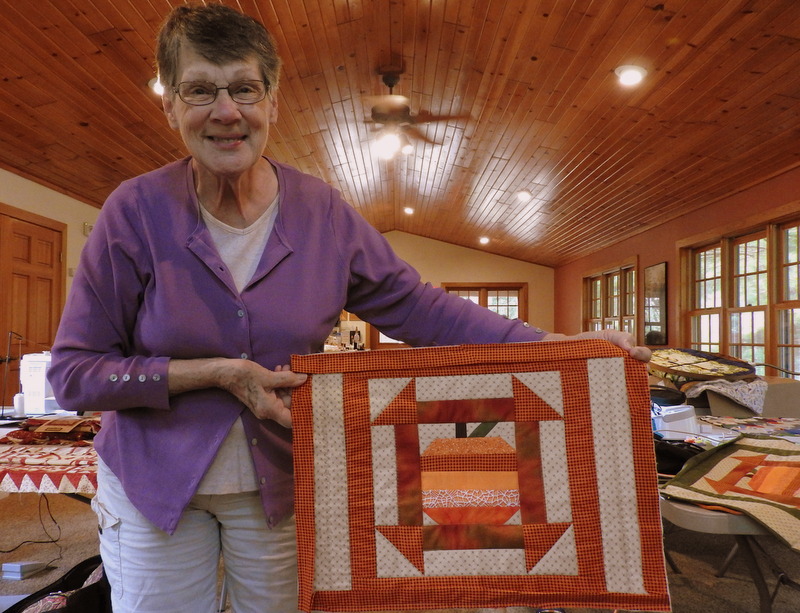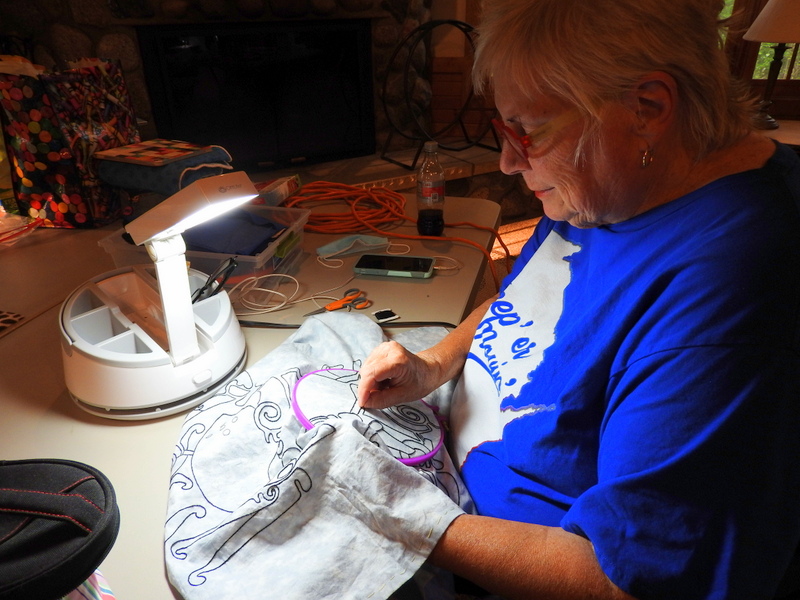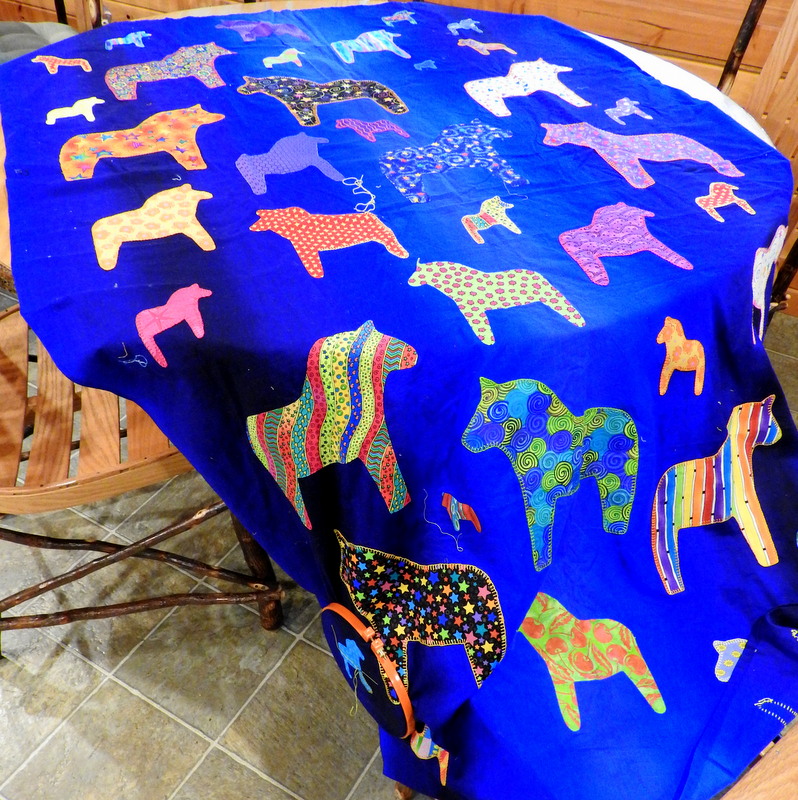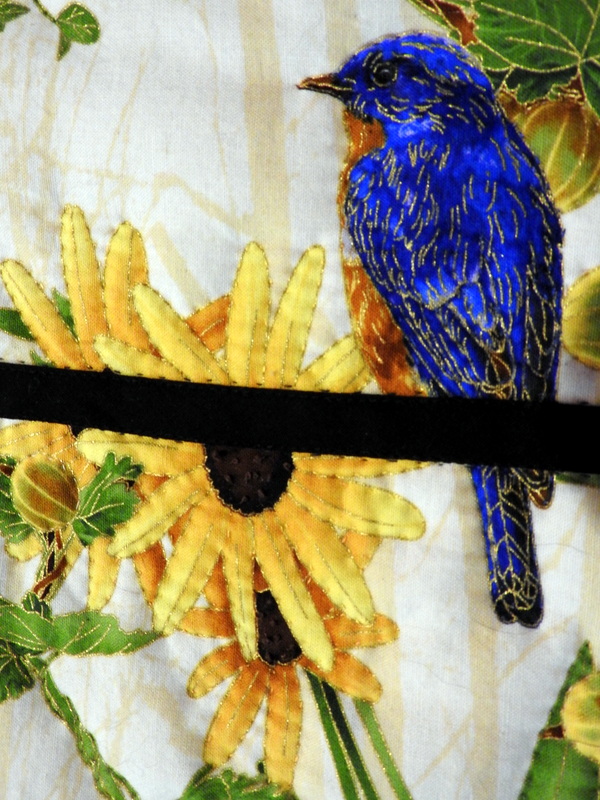 We had the dinner that was prepared for us last night and the food was plentiful and delicious. In fact, we have leftovers! Breakfast this morning was the same way. We warm up the food that was previously cooked for us.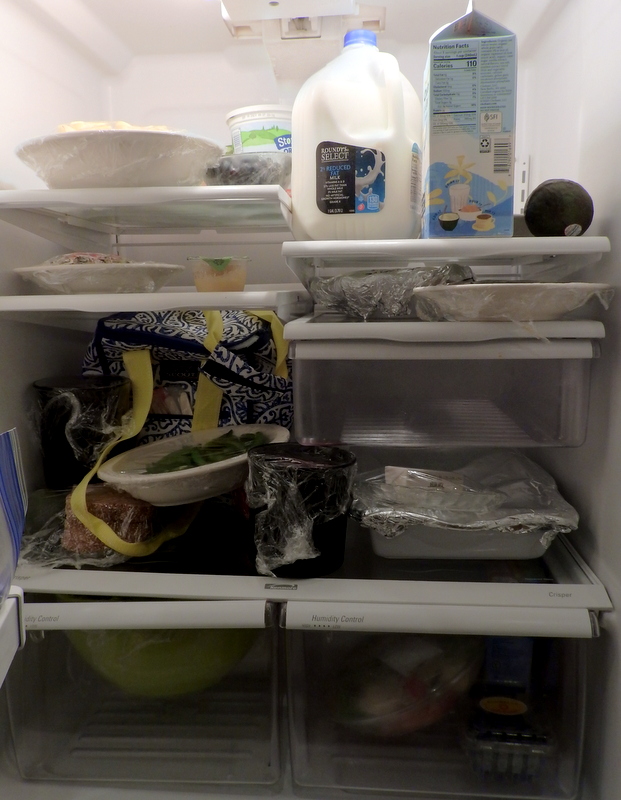 This has been really good for me!