By the time I got up this morning and came out, Miriam was gone. Without her, it was a quieter day because she was always telling stories. She was the life of the party!
One of the quilters brought a card which we all signed for the staff here. Each of us contributed $20 toward a tip to thank the staff for everything they did for us. After breakfast, we walked to the main building where the office is to hand the card to Rose. The others were eager to show me around!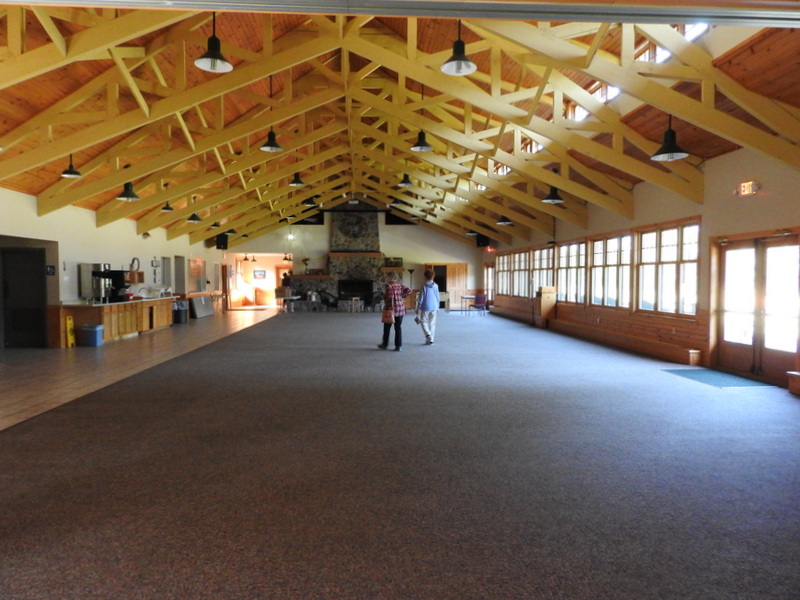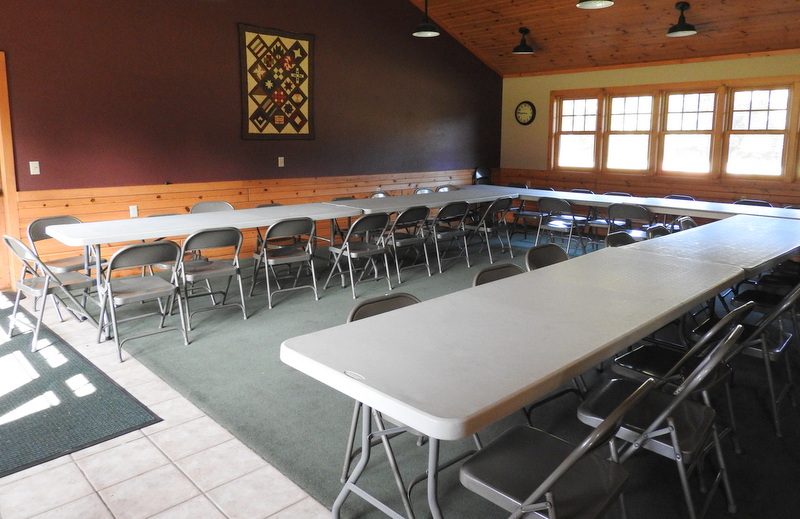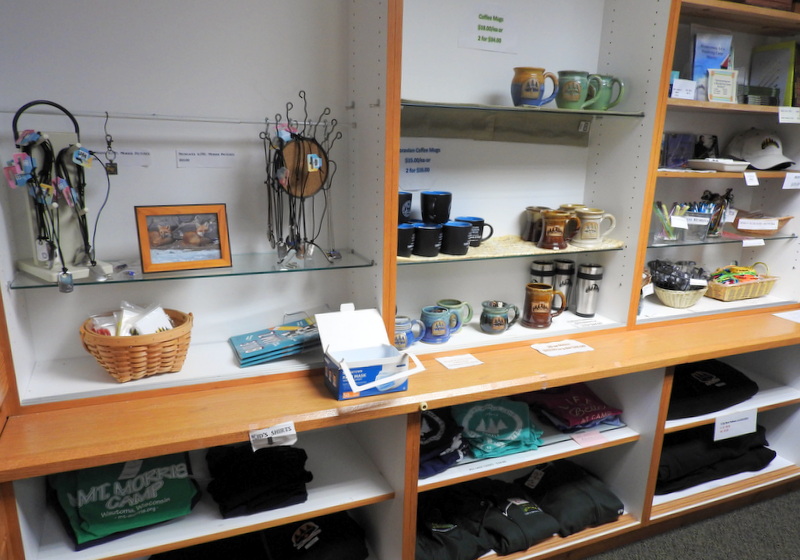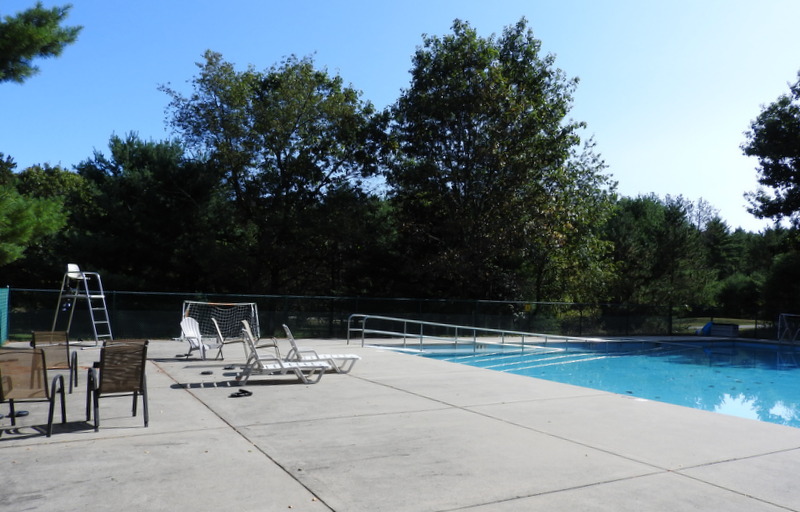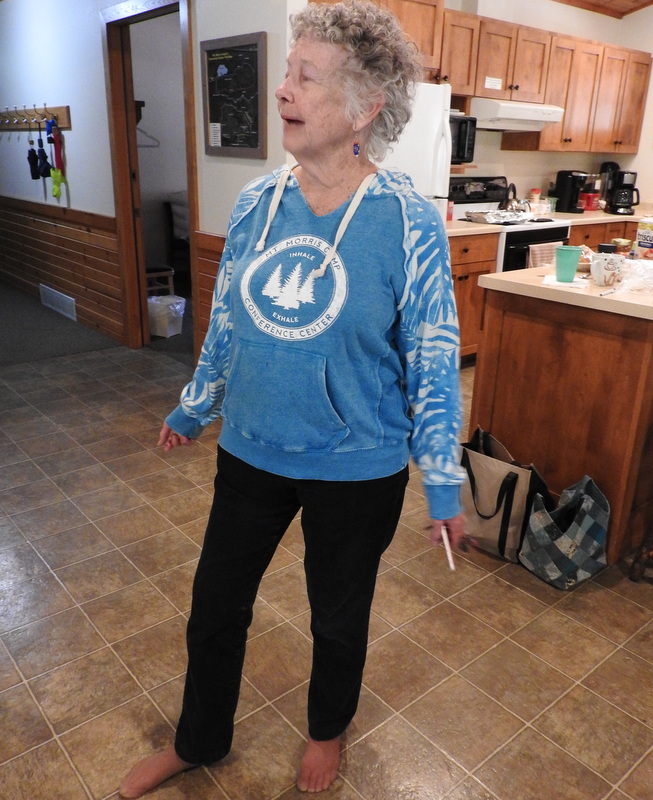 Carol said several times today that she doesn't want to go back home. We were all talking about how spoiled we've gotten having meals prepared for us. We have enjoyed this time of focused sewing and not much else we had to do.
I have enjoyed learning things from the others. Today I was binding my wallhanging. I have never been very good at making mitered corners, but Karen taught me how to make a sleeve on the back for a hanger and how to do the binding. I'm really proud of the finished product!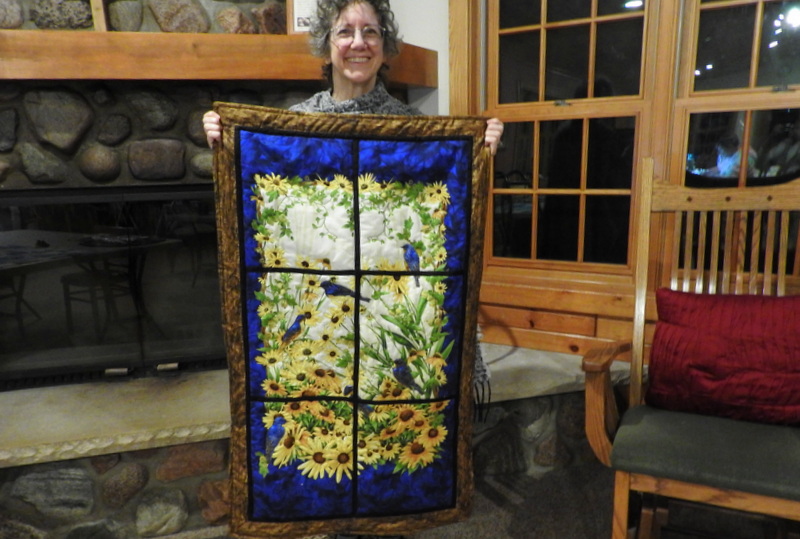 After dinner tonight, Karen went out to the firepit and lit a fire under the wood one of the staff members had laid out for us. Then the rest of us went out to enjoy the fire for about an hour as we talked.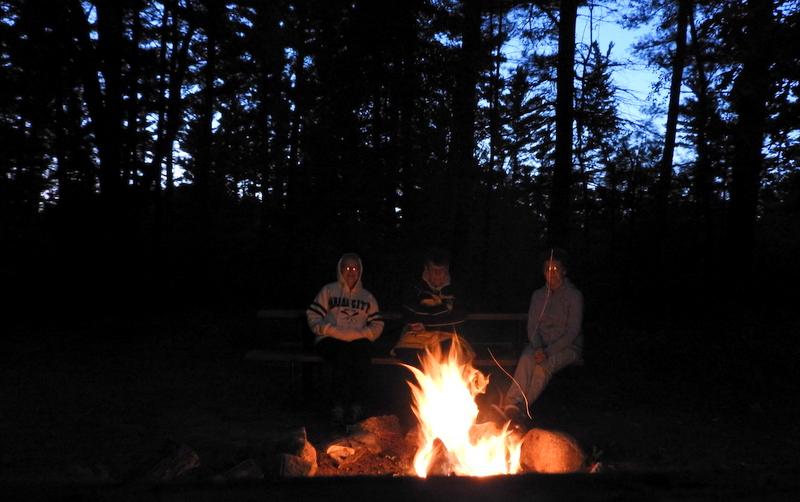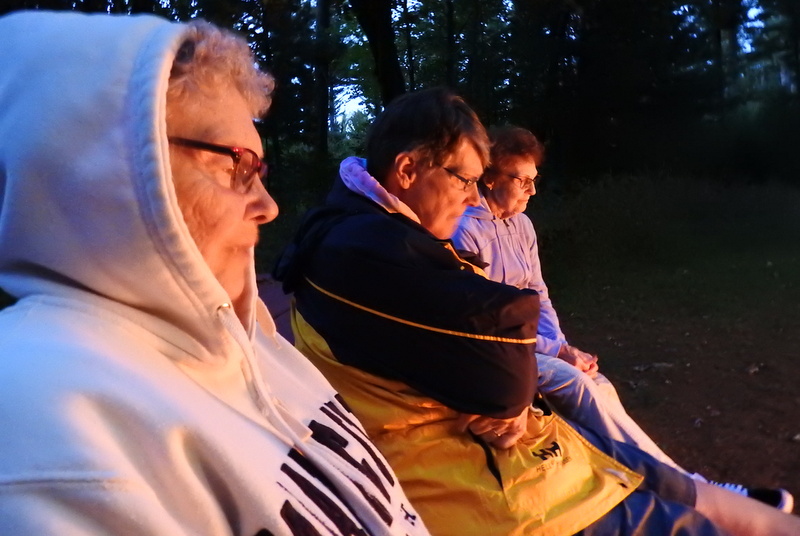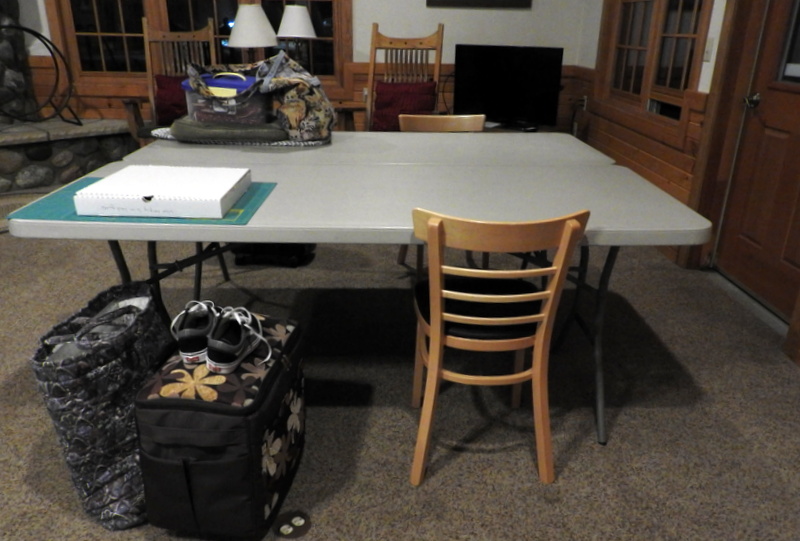 Nancy and Carol are going to leave at 10:00 tomorrow. Karen and I are going to stay until noon and try to get a bit more done.