Today, I feel like a threshold was crossed. Monday and Tuesday, I was just getting acquainted with the other quilters, but today, at least for me, the women here were beginning to feel more like friends. Especially Karen. I opened up and told her my life's story and she listened in a deep way. She used to be a nurse and she has that sort of compassionate feel about her. She's been sitting across the sewing table from me every day, so I have talked with her more than the others, but they are all very friendly.
There is a term quilters use for projects that they start and don't finish – UFOs (Unfinished Objects). Most of what was brought this week were UFOs.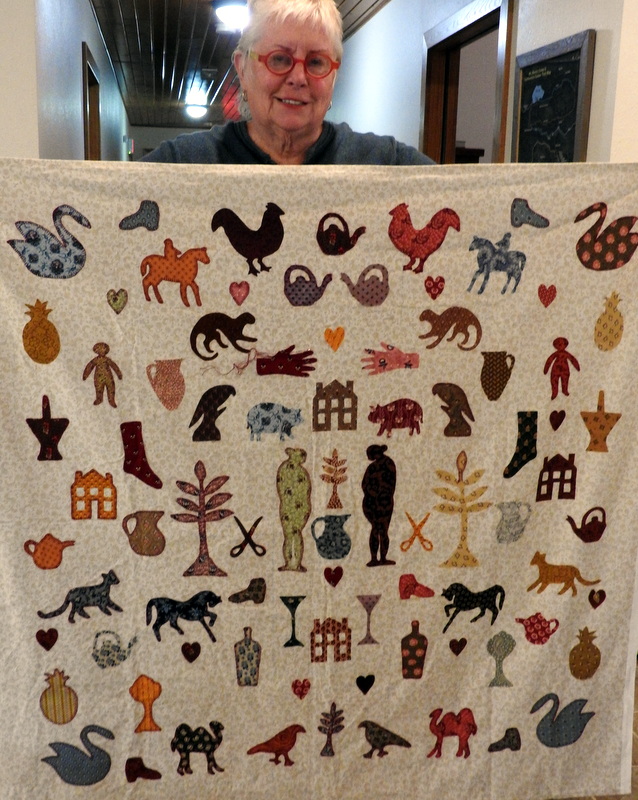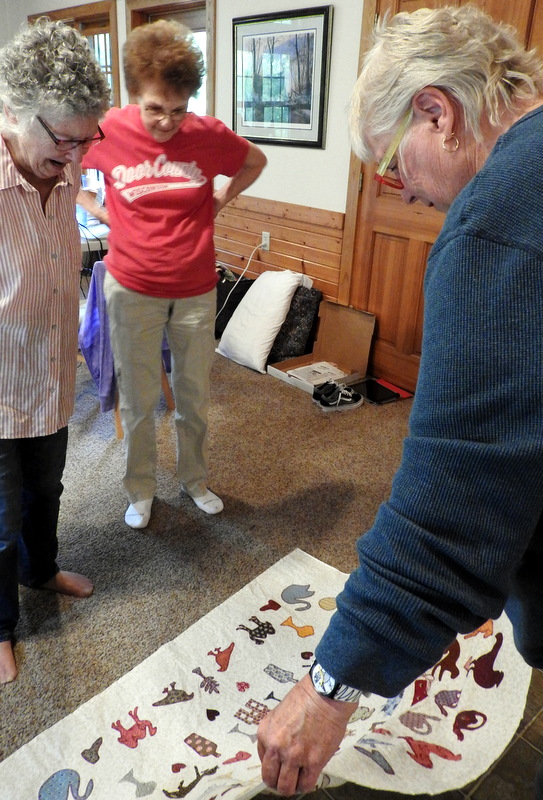 It's nice being able to share what we're working on and everyone here is so encouraging! Miriam is an artist who has taught all kinds of craft and quilting classes. From what Karen said, Miriam is such a good teacher that there's always a waiting list to get into her classes!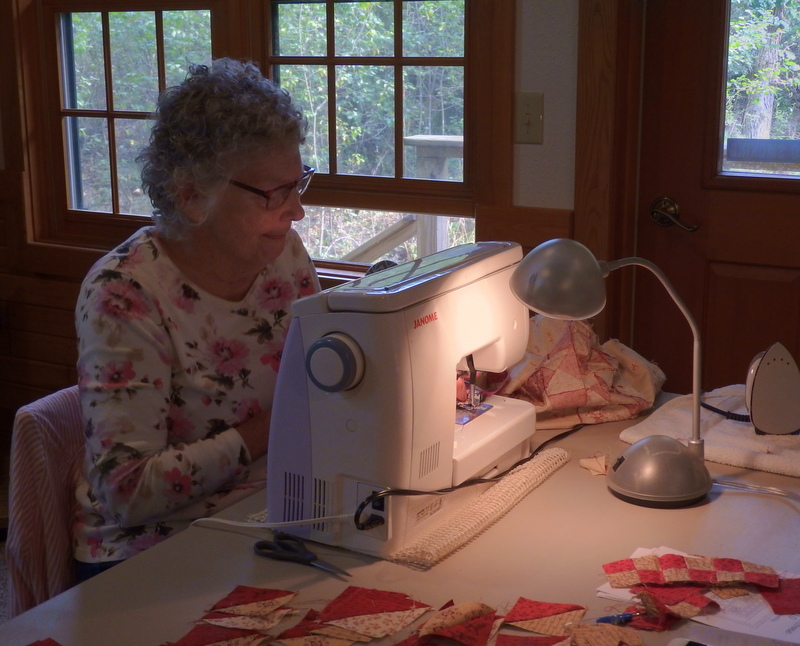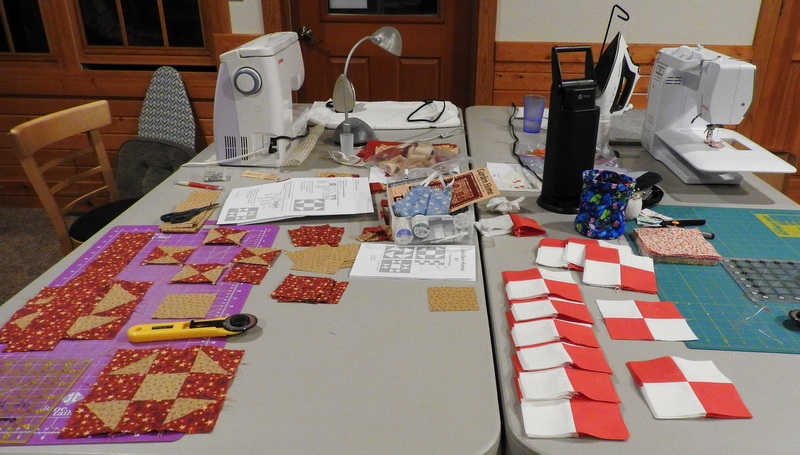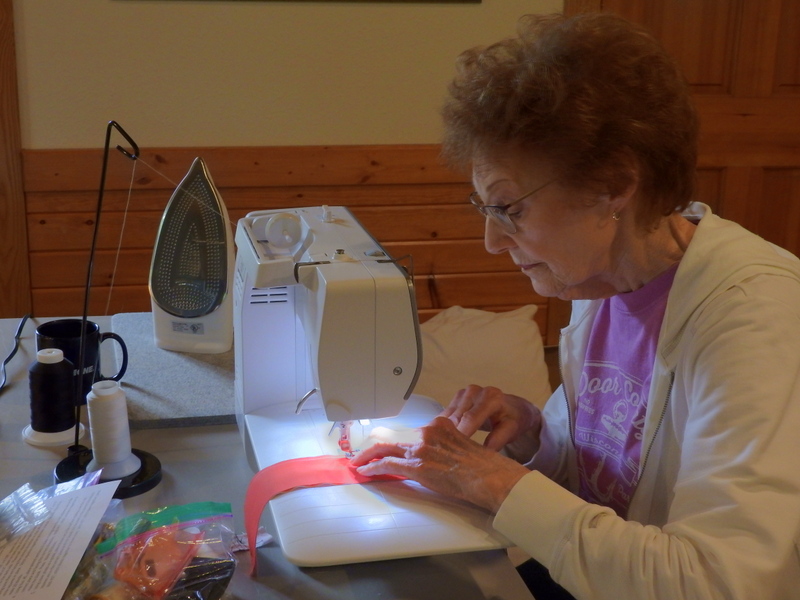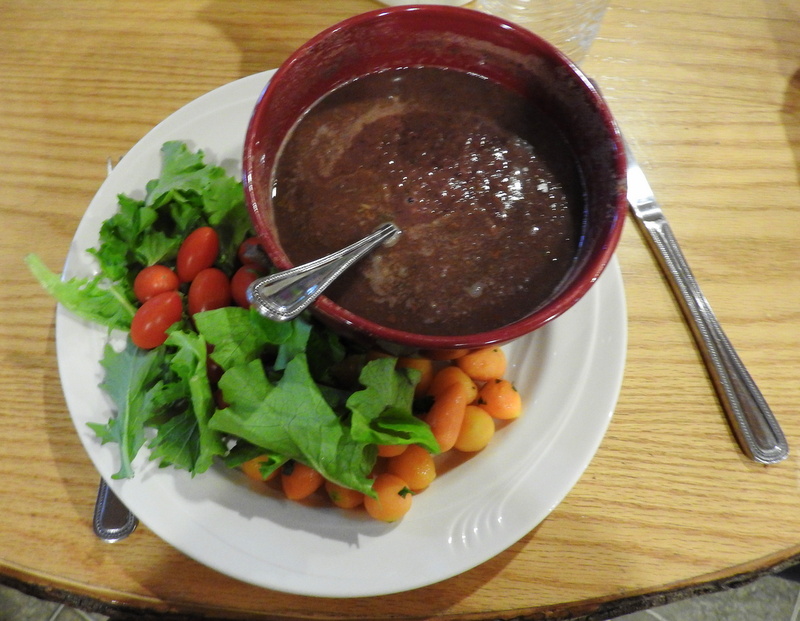 I have been making progress on the projects I brought with me too. The way I have ordered my days here, I work on the hand quilting during the day when the light is good, and then in the evening, I'm working on some charity quilts made of fleece and flannel squares I got from someone. I finally finished the hand quilting this afternoon!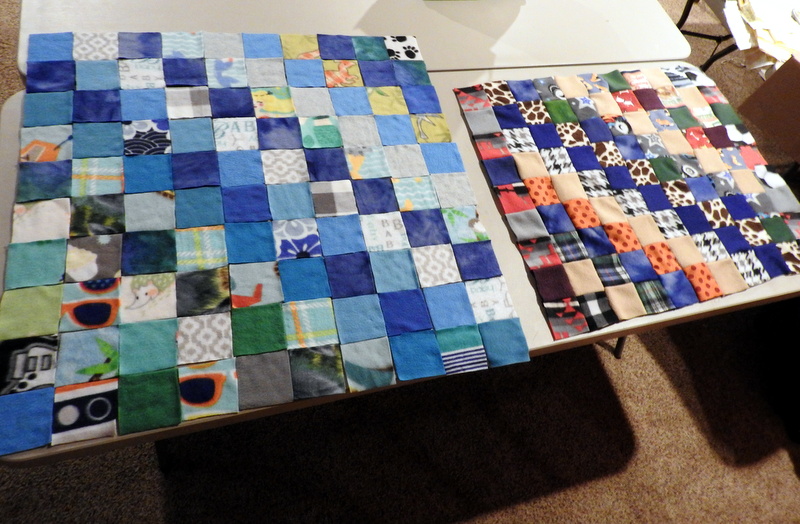 As I said, Miriam will be leaving us in the morning. The rest of us will be leaving on Friday morning. I seldom get to experience being in the company of women for a whole day, let alone a week. It has been a really good experience for me!