Mom has started attending a church closer to her home since we were there last year, and she has wanted to have me come and visit her church. Today was my first Sunday to do that.
Mom now attends Rise Community Church, which is a Presbyterian church. My last experience with a Presbyterian church many years ago was in a church where you couldn't attend any cost-free extracurricular programs, but this church doesn't strike me as being that way. The pastor seems warm and personable and the people seem fairly friendly.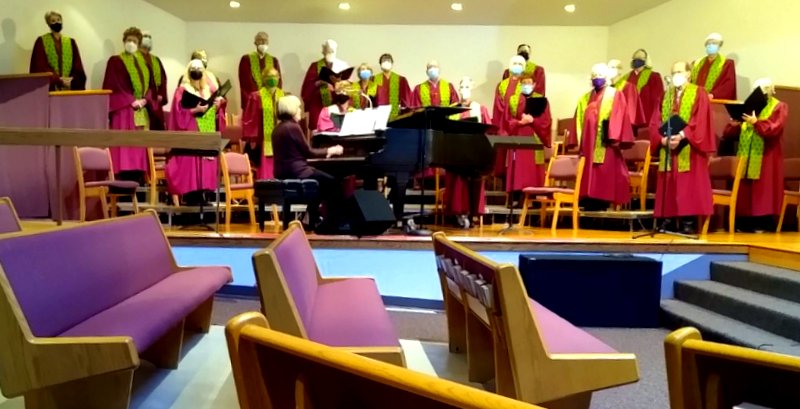 Notice that the choir is all wearing masks. The only time anyone up front wasn't wearing a mask was when they were speaking into a microphone. Everyone in the congregation wore a mask. It appears to be 100% compliance, although, in Mom's case, it may be reluctant compliance.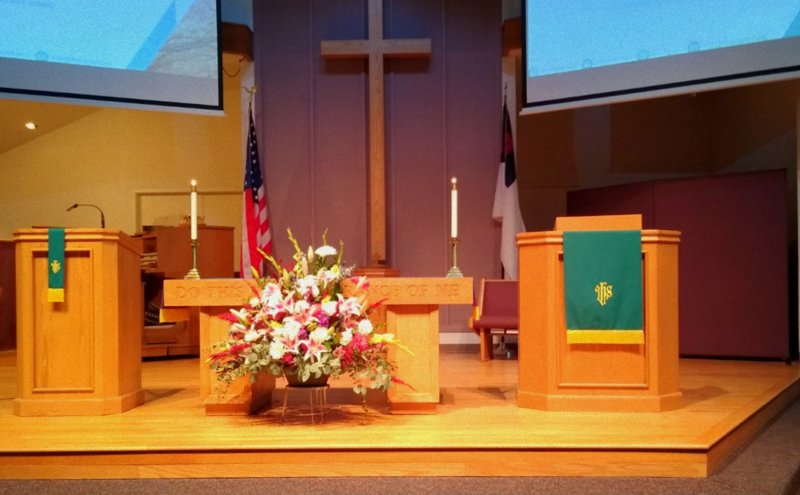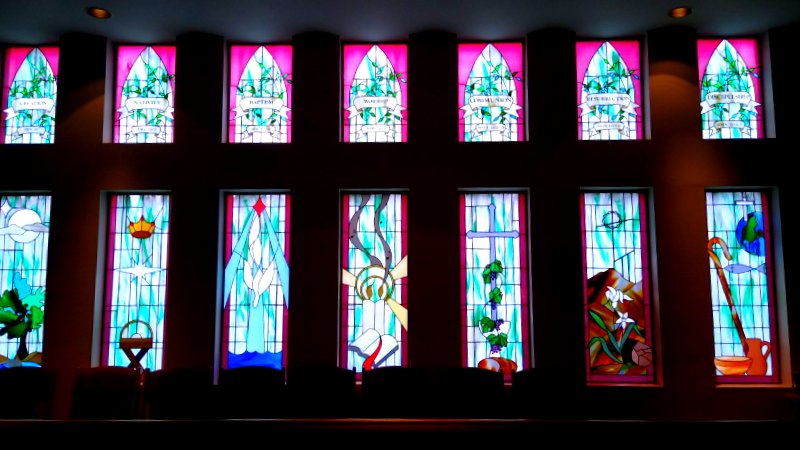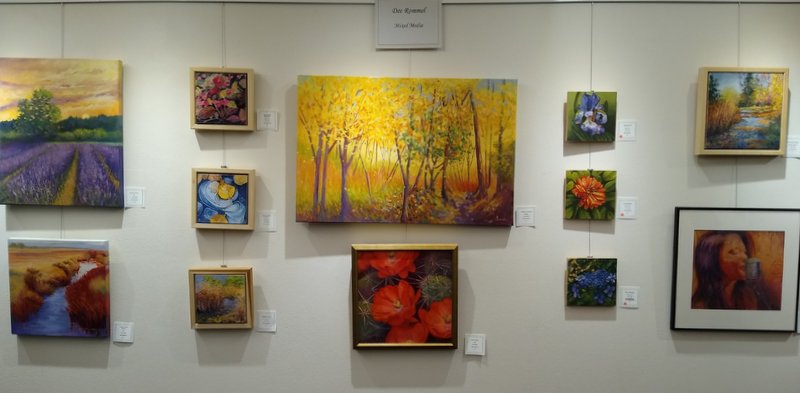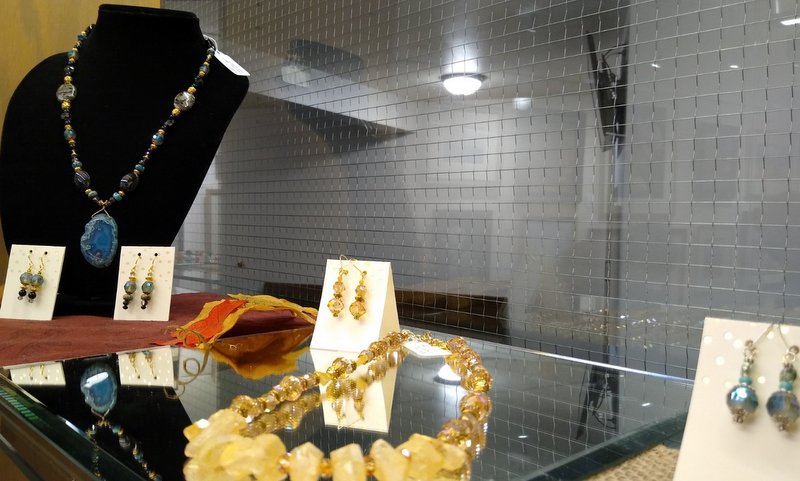 After church, Mom took us out to lunch, and then we went to visit my 100-year-old brother-in-law, Fred.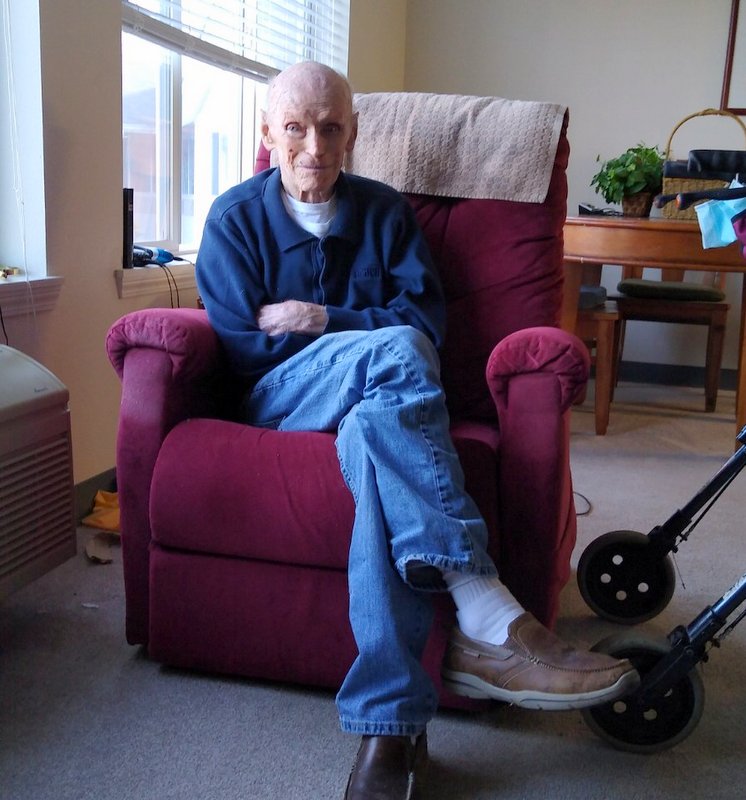 Fred retired as a minister many years ago, and he used to be so good with words and have a sharp mind that could read deep books. He's in an assisted living home and during the worst of Covid, all the residents were confined to their rooms, and their meals were brought to them. There was no socialization. I think that has taken a toll on him. He told us that he had recently flown to Alaska. He can barely stay on his feet, so we know this is a hallucination. He also said he has recently traveled to Florida, and he believes my sister, Sherill, who died in 2018, is living in the same building as him but never comes to visit him. We had to remind him that she's in heaven. He looked in his address book and then said, "That's right! Her phone number is in heaven." He was having a difficult time remembering words so that he could say a complete thought, but he knows us and he loves us. That's the important part.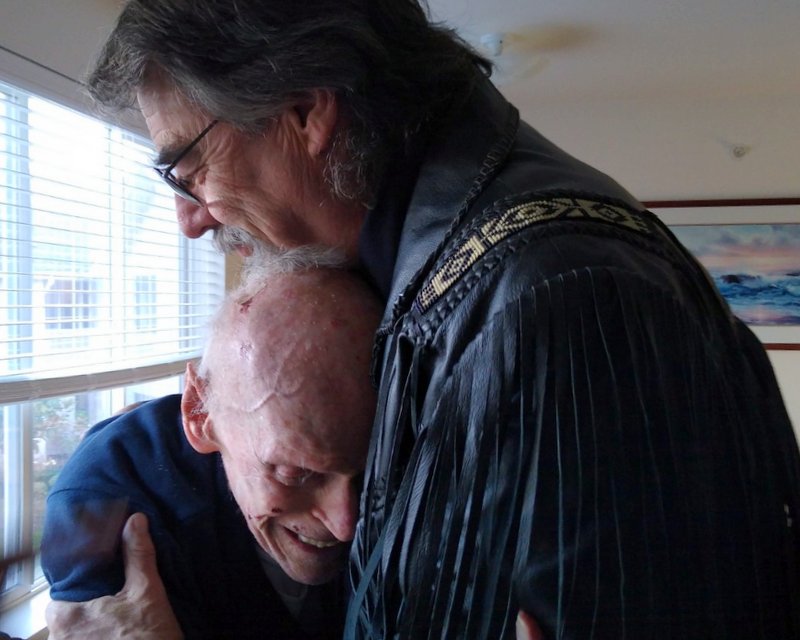 After we left, we went to look for where the funeral home is that we will be going to on Tuesday. It looks like a beautiful, peaceful place, and the cemetery is right there on the grounds. It should be a restful place for Phuong's children to visit her. Then we went to Mom's house and she and I played three games of Scrabble while Mark watched TV in the den. It has been a long but good day!