If I could have gotten down on my knees and kissed the ground when I got home, I would have. As it was, I kissed our address sign!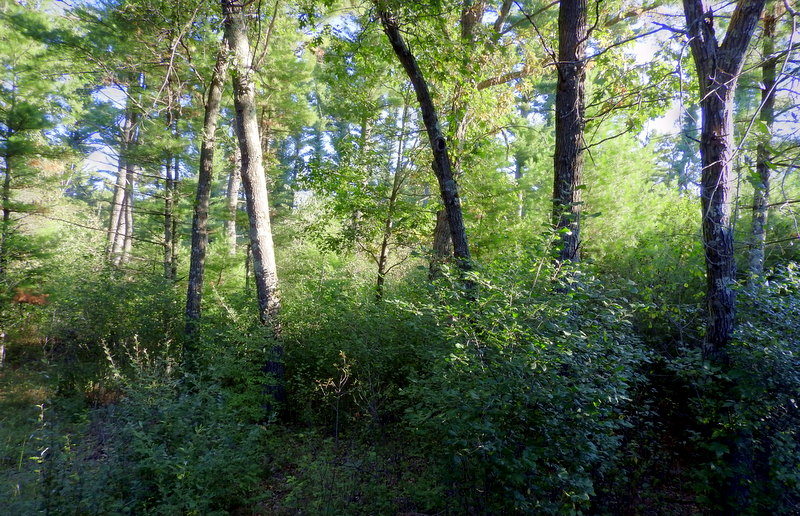 Nancy and Carol were picked up by Nancy's husband at 10:00 this morning. Karen and I wanted to stay a little longer since Rose had said we could. We didn't leave the retreat center until about 1:00 this afternoon. Before we left, we dialed each other's phone numbers so that their number would be at the top of the phone list in case we needed to communicate while driving.
We drove to a town that I think was called Omro. I tried calling Karen to ask if we could stop and get out for a bit because I was getting tired. I got her voicemail. A couple of minutes later, there was a traffic circle ahead of us. Karen was able to get into it, but a truck passed in front of me so I had to stop. I saw what direction she went, so when I was able to get into the circle, I went that way. There was a semi and several cars ahead of me by then. Karen was nowhere in sight as I got onto a freeway. I paniced!
I pulled into the left lane and began trying to pass the traffic that was between Karen and me. I grabbed for my phone and was about to dial her number again when she called me. She asked, "Are you on Highway 41 North?"
I said, "I have no idea where I am!"
She said, "You need to be on Highway 41 North."
By this time, I had pulled up behind a white car and asked, "Can you see me behind you?"
She said, "No. But just stay on Highway 41 North."
Realizing that if she couldn't see me, I was behind the wrong white car, I asked, "What do you see in front of you?"
She said, "Signs." There were all sorts of billboards and street signs around, so that wasn't too helpful.
I saw another white car in the right lane a little way ahead of me. I asked, "Is there a yellow car in front of you?"
She said, "Yes, and there's a semi ahead of that."
I said, "I think I see you." I pulled up behind that white car and asked, "Can you see me behind you now?"
She said, "Yes!" [Praise the Lord! Thank you, Jesus!]
I followed behind her. A couple of cars got between us, but I could still see her. As soon as they changed lanes, I pulled up on her tail and wasn't going to let anyone else come between us!
We traveled along for a while and then she pulled off on an exit and stopped at a gas station, but she parked; she didn't pull in for gas. I parked next to her and she got out of her car and said, "I think I've missed a turn. We're too far north."
We went in to use the bathroom, and when I came out, I asked one of the clerks how to get to Sturgeon Bay from there. She said to head back south and take the Milwaukee exit. When I got back to the cars, Karen was looking at a map and said, "I think I see where I should have gotten off."
I said, "The lady in there told me we need to get off at the Milwaukee exit." Karen nodded her head and we got back in our vehicles and turned back south.
Finally, we got onto Highway 42 heading up the peninsula. I was so happy to be back in familiar territory that I whooped for joy – "Thank you, Lord!" A few miles up the road, I called Karen and said, "I think there's a BP station ahead. I need to get gas."
She said, "You should know your way back from here."
I said, "I do. Bless you for getting me this far!" I got my gas and headed on up the highway feeling much more relaxed and happy. As I say, when I got home, I kissed our address number sign. It was about 5:00 when I arrived. It's good to be back!