I got word from Kader this morning that she and her Turkish friend, Aleyna, were in Sister Bay, so I made arrangements for Mark and me to meet them for dinner tonight.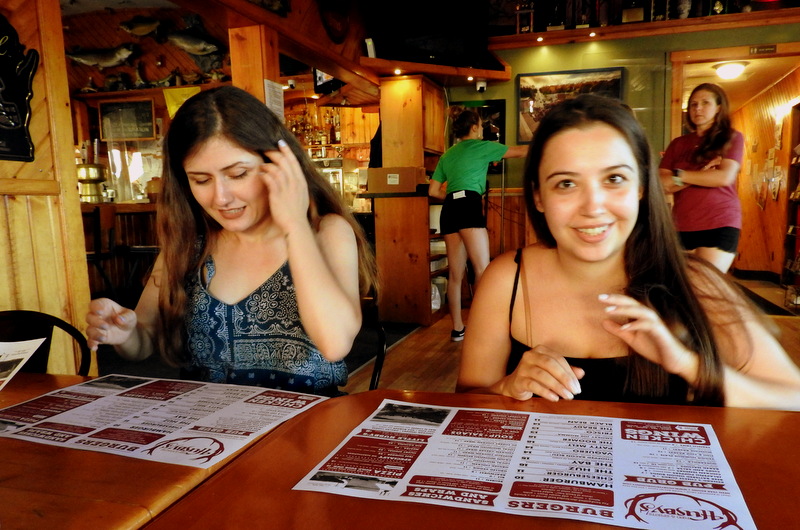 This is Aleyna's first time in America, although she has traveled around Europe several times. She lives in Antalya, Turkey, the same town Kader and Merih are from, and she was also Kader's college roommate until the school closed because of the virus. She is studying music. She says she plays classical guitar and several other instruments, so Mark and I told her she can play his guitar and he'd like it if she could teach him a few things on it too. We told her we will be her American parents since the Bridges program isn't happening this year.
It was nice to see Kader again. She brought me all kinds of presents from Turkey. I felt bad that I hadn't brought anything for her, but we bought dinner, so maybe that counts. The two of them agreed to come to church with me tomorrow. That should be interesting!
Last year, Kader was in a house full of other young women from various parts of eastern Europe. When they moved into the house this morning, they had their pick of bedrooms because there was no one else there. A third girl will be coming from Turkey on Monday, and that's it. They each get their own bedroom this year. Under the circumstances, that's probably a good thing.